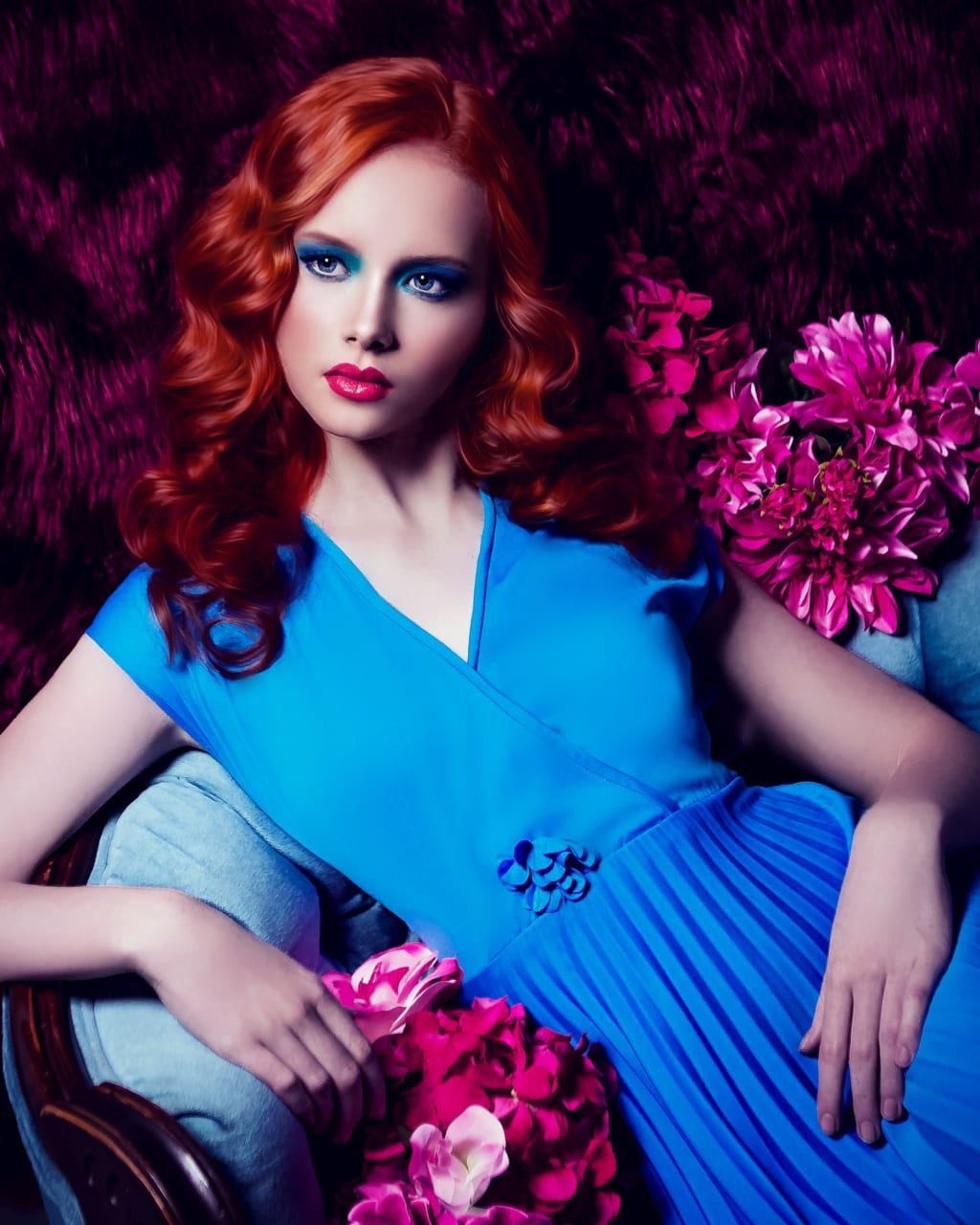 I have always had a hard time trying to explain my vision to other people, so I just do it myself, and so can you! If you are a beginner Photographer, and are looking to start a portfolio, these techniques will help you out.
I don't love titles, so let's just say I am passionately creative in areas such as; Photography, Directing, Set Design, Hair Styling, Make Up Artistry, and Wardrobe Styling.
Generally when I put together a "Project" I do my homework first!
Create a mood board (Pinterest)
Scout Locations / Models
Thrift Shop
Check the weather for the following week
Book a back up date
Communicate with the model / friend
When you create your mood board you are creating your vision! You know the set design you want, the models structure you require, and the wardrobe styling that will set the tone to bring it all together.
When you are looking to find a model, you can go in a few different directions; pay to book one from an agency, or you can put up an add to find a beginner model who is also willing to do a "TF" (trade for) shoot. Lastly you can use a friend, however I would only recommend this if they have modeling experience.
Next you will need to either find a Hair Stylist / Make up artist and a Wardrobe Stylist, unless you are skilled in these areas, then you can do it yourself. I personally do all the hair and makeup in my shoots, and very often provide the wardrobe. You can also apply the "TF" here as well, people are always looking to collaborate with others when building portfolios.
For location scouting I personally prefer outdoor shooting; the set creates itself, and it's less costly!! You may need to add a few props etc... but when shooting outside you have the beauty of nature and natural light!! Which is the best in my opinion!! Shooting in a Studio can be a little more technical, as you will need lighting equipment. To those who know nothing about lighting... learn it! YouTube can offer you free education now, so there is no excuse, knowledge is power :) Otherwise you can always book a studio... often most come with studio lighting.
For hair / make up, I generally look up styles that will flow with my wardrobe and era of the photoshoot. For example... if you are doing a "Gatsby" style shoot, you will want to do 1920s hair and make up. The same applies with wardrobe, stick with the same style throughout.
I generally scout for wardrobe at thrift shops, but you can also book a wardrobe stylist, use the "TF" option, or lastly borrow, or ask the model to provide.
Always check ahead with the weather, as it can be unpredictable. When preparing for an outdoor shoot a back up date is always recommended.
Keep in contact with the model and crew, explain your vision, make sure they are comfortable with everything!! I always provide water and snacks at shoots... time can get away from you, and it's important to stay healthy and hydrated! Also very important, draw up a model release form for all parties to sign, just so you are able to post your work freely on social media, or if you decide to send in for publication... as this is often a requirement from magazines.
Create a fun and relaxed environment for yourself and the crew. You want to leave a lasting impression. You want this to become your passion... so it should be fun and happy!! Treat your clients with the utmost respect :)
For editing your work, if you are not skilled in this area, I highly recommend paying someone to edit your photos while you learn. This falls into a whole other category... and not every Photographer edits their work, you may have an amazing eye for Photography, but editing is a special skill set all on its own.
And lastly, thank everyone and anyone that has helped and contributed. Provide full credit on any social media post.
There you have it. I hope this has provided you with a little bit of help on your path as a beginner Photographer.