Best Ring Lights and Flashes for Photography
We all need good lighting for all of our photos. Always get the lighting you need with the best ring lights and flashes for a highlighted glow in every photo.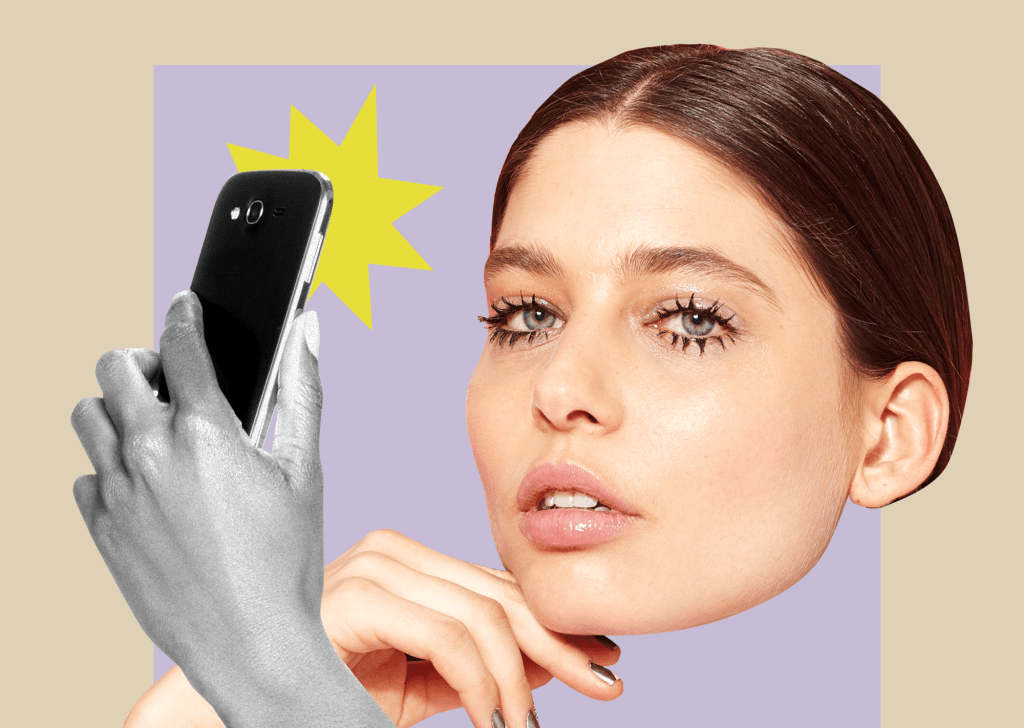 We all deserve good lighting in all of our photos. Either you're taking a selfie or snapping a shot of nature, lighting plays an important role in photography. Even though natural light is the best source of light anyone can ever acquire, there are times when it's not always there for us. And a cloudy day doesn't count as good lighting, because the sun is tucked away behind the clouds. Anyways, when the sun is out of our hands, we then rely on our flash to give us the light that we need. But is there a better source of light in photography than the flash that's built into our smartphones or cameras?
In fact, there is! Sure, camera flashes are great but there are even better tools to give us the ideal lighting we want in all of our photos. I'm talking about the best ring lights and flashes to give you ideal shots every time. Ring lights can shed light across your face and hide even imperfections as well as give your eyes a little twinkle to them. Many of these ring lights can easily be hooked onto your smartphone, professional camera, and then there are ring lights and flashes that have their own stands for either a faint light in the distance or up close for the ultimate illumination. If you're looking to professionalize your photos with a highlighting glow, check out these ring lights and flashes to help you out.
The front camera flash is usually not the best, because it's not strong enough. If we want to get the best, luminous selfie every time we try, we need better lighting, right? And if the sun isn't there to help out, this ring light can! Among the best ring lights and flashes to purchase, you'll always get the perfect selfie every time with this one.
This ring light by QIAYA gives you ideal brightness in three-level settings. Perfect for taking a selfie, vlogging, or even doing your makeup, this lightweight ring light can easily clip on top of your phone for better lighting access. The clip is strong, too, and won't easily come off. The ring light features rechargeable batteries and can charge with a USB cord so you don't have to constantly keep buying batteries.
If you own a Nikon, Canon, or any other DSLR camera, this ring flash is too perfect. It might be even better than the flash that comes with your camera. And no one is judging you if you use both flashes! However, this ring flash is unique, because you connect the ring to the lens of the camera rather than holding it up separately. This also makes it way easier to take cool selfies with.
This ring flash is ideal for photography because of its super-bright SMD LEDs. It also has a high brightness ring flash light that delivers impressive natural lighting for even the aspiring model. Both Nikon and Canon brand DSLR can use this ring flash and achieve top-quality images. There are four flash modes to meet your needs.
Here's a really cool ring light from the best ring lights and flashes you can purchase as a practicing makeup artist or for any type of photography. Instead of having to hold up your phone with the ring light attached to it, this is a much easier way to get a selfie. It can hold up your phone while the ring light gives off illumination right above it for simple, natural light portrait photos.
While the holder is made out of aluminum alloy, it's very flexible, so you can bend and turn it to however position you want. It can even be rotated 360 degrees! For the light itself, it supports cold white, warm white, and mixed three mode lights. Plus, there are ten levels of summable brightness to give off however much light you need for a selfie.
If you're looking to have more light in the room, this ring light with a stand is perfect for allowing a luminous glow around the room and on the model. You can place either your smartphone or camera in the center of the ring when taking self portraits, or simply keep the ring light on a distance from you if you don't want overbearing light.
This is actually a great kit for any aspiring model, photographer, or for someone who always wants great lighting in their photos. The kit includes the dimmable ring light, light stand, soft tube, white and orange color filter set, bluetooth receiver, charger, smartphone holder, and a tripod head. If this isn't the ideal lighting set for any photographer, than no other kit is.
Want an even brighter ring light? Among the best ring lights and flashes for your photography needs, this ring light is literally the ultimate light on this list. It offers so much lighting that placing it in a far distance will still give you a luminous glow on your face when taking a selfie. It's practically a halo straight from heaven!
If you're searching for a ring light that gives off a different color than white, this specific light comes in colors like red, blue, and orange. Using this ring flash light will certainly smooth out your skin and give you the best looking selfies you'll ever take.
You can either hold up the ring flash or place it on your camera's lens for an easier shot of photos. From the coolest and best ring lights and flashes to buy to achieve great selfies, the ring flash bundle comes with the necessities you'll want for ideal photos. Now everyone in the group selfie will have perfect lighting with this amazing ring flash.
The bundle comes with eight mouthing rings, four colors of flash diffusers like orange, blue, oyster white, and transparent. The ring flash is also hooked to a controller, giving you access in controlling the brightness of the light easily.
Those who do photography as a hobby or if you have your own photography business, you certainly need all the lighting you can get for snapping family or single portraits. That's why these ring lights with stands give off light to areas where light doesn't usually reach. And keeping this ring light on a stand at a distance will help you turn all of your photos the best they've ever looked.
In this purchase you're getting the ring light itself, stand, phone clamp, and the tripod head. This means you won't have to buy the necessities separately! Sturdy, tough, and illuminating, you won't have to get a bunch of lights to achieve the best lighting in all of your photos anymore.
This is a really unique ring light from the best ring lights and flashes you can get for photography. The Aputure ring flash basically gives you three different levels of brightness: one quarter, half, and full light. So, if you want one side of your photo to have bright lighting and more focus while the other side mildly bright for less attention, this is the perfect ring light to give you that look. Many photographers like that half-light look in their photos, because not only is it a different look, but it makes the image way cooler.
The brightness of the ring flash light goes up to 1020 lux at 0.5 meter. There's also a flicker-free light mode that's perfect for shooting videos and vlogs. Be more creative in lighting with your photography with this unique ring flash light!
I bet you've never seen this kind of ring light before, right? While it's one of the best ring lights and flashes ever, it gives off the best illuminating lighting for better looking skin in selfies. It even gives great light to surfaces for top quality shots.
You simply attach it to the top of your camera where the flash usually goes and it's ready to constantly give you good lighting in every shot. Compact and lightweight, the arms are super flexible, so you can mold and bend them in any position you prefer is best for your photos. Plus, it doesn't give harsh lighting like most flashes, because the lights are covered in an opaque film—if you're not looking for too much lighting.
Lastly, among the top best ring lights and flashes, is this ring light that gives you the chance to place the ring flash light either above the lens or on the lens for intense lighting when snapping shots. Sometimes it can be difficult to look at the camera's lens when the ring light is around it. So this gives you the choice to place the ring light above the lens so you're not blinded by the light.
Easy to attach and use, this ring light offers three levels of brightness to suit your liking when snapping a selfie solo or with friends. And if you want that dreamy effect in all of your photos, this ring light will definitely help you out in hiding your imperfections and giving you nothing but glowing skin.
product review