Best Photo Book Printing Services
Love your pics enough to sell them to patrons? Use the best photo book printing services to ensure quality.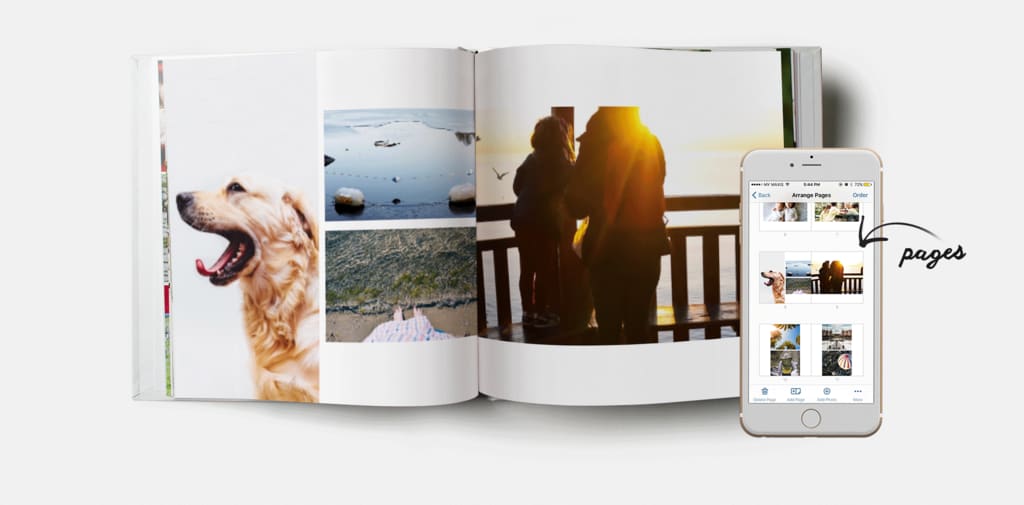 Every photographer who has ever used a DSLR gets a sense of pride from their shots. Some like to hang them up in high-gloss prints, put in nice, shiny frames. It's a classic thing that even amateur photographers enjoy.
Others have them on their own DeviantArt accounts. Still more enjoy having them as their Instagram account feed. (Heck, in the case of the best fashion photographers on Instagram, that's basically what they do for a living!)
If you're really good with your work, then you might want to print your own photo book and sell it at local art galleries. Choosing to go that route is awesome, but if you want to make your clients happy, you're going to need a quality photo book printer.
Easier said than done, right?
Too often, you have to choose between a high quality and a low price. Sometimes, you still might not get quality with some printing companies. These best photo book printing services will make sure that you get the quality you want at the price you need.
Photobook Worldwide is one of the newest printing companies to offer up photo books, and man, do they do a good job of it. With their Photobook App, you can directly upload the photos you want to print to their system, design your album, and order it—all from your phone.
Those of us who tend to use iPhones for photography purposes will find this to be one of the best photo book printing services out there, simply because it's so convenient.
Artifact Uprising is one of the best photo book printing companies because they have a strong focus on quality and environmental wellness. This company prints every photo on 100% recycled paper, and works to create heirloom-quality prints in every project out there.
There's a decent amount of layouts to choose from, though not as many as Shutterfly or Apple's. That being said, prompt service and artisan quality are what make this company worth every penny.
Shutterfly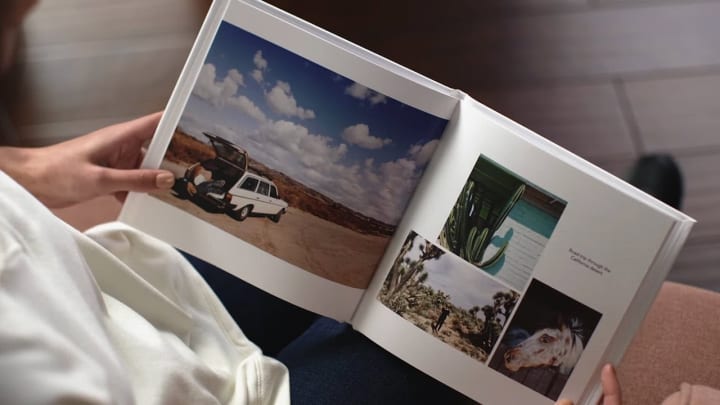 Shutterfly is one of the oldest companies on this list, and honestly, it's still around because it's so damn good. It's one of the best photo book printing services on the net for a multitude of reasons.
Low prices, excellent print quality, and a wide variety of book printing options are what make Shutterfly stand out amongst its competitors. Among pros, it's known as the go-to place to print your pics. That reputation is well deserved.
Apple Photo Books is another favorite among professional photographers, and it's easy to see why. Apple takes its long-held, high standard of quality and applies it to all your favorite photos. The interface allows you to upload your favorite shots directly from your Mac to the site.
You get to choose a lot of layouts and also get low prices here. In terms of convenience and quality, the tech giant known as Apple also works as one of the best photo book printing services in the world. (Yeah, it surprised us too!)
Nations Photo Lab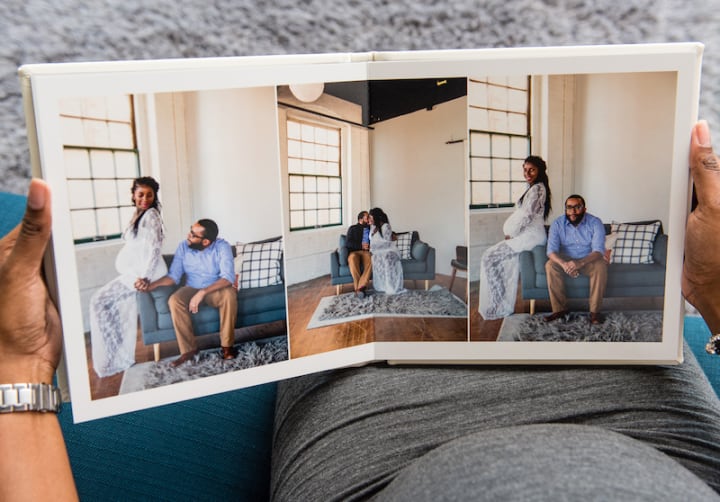 Are colors important to you? Like, really important to you? Then you might want to check out Nations Photo Lab when you're printing your next photo album. This small boutique printing company is one of the few that actually has been tested for color authenticity. In other words, this is one of the newest best photo book printing companies in terms of color.
That being said, Nations doesn't have clip art, cool effects, or other things. It's rather restrictive on what they can print. However, if you shoot RAW instead of JPEG, you won't have a problem.
Mixbook is a fairly close competitor to Shutterfly, and it's easy to see why. They offer the same kind of printing services at very similar prices. Different paper options, themed layouts, and tons of other nice perks are what make Mixbook fairly popular.
Prices for albums can be as low as $12 here, so if you're looking for a budget buy, this is it. Surprisingly, quality does not sink into the background with Mixbook, either.
This company does require you to use its software to compile your book, and some people have experienced issues in the past with it. That being said, it's still a great choice and provides world-class quality to those who print their books with them.
Picaboo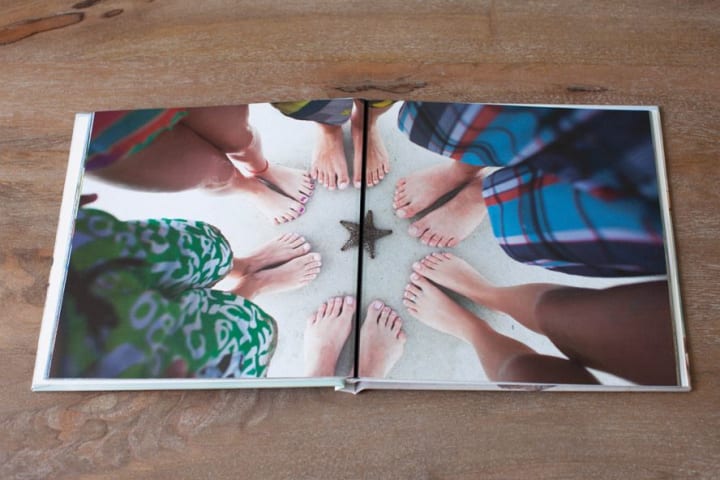 Picaboo is one of the more upscale book printers to work with both amateur and professional photographers. Their prices typically start around $20, but for that $20, you get a lot of extra perks other companies don't have.
Their software and layout assistance is great, turnaround printing times are wonderful, and the colors are so bright, your models will look like they popped out of the pages!
We're not going to lie, sometimes Shutterfly gets a bit pricey. Actually, most of the best photo book printing companies do. Snapfish has similar quality to Shutterfly and also offers similar layout options, turnaround times, and finishes.
The real strong point of Snapfish isn't just its professional-looking books; it's its pricing. A small photo book can cost as little as $9.99 a pop—and that's a huge deal to people who love to see photo albums that look great without pricing themselves out.
Amazon Prime Photos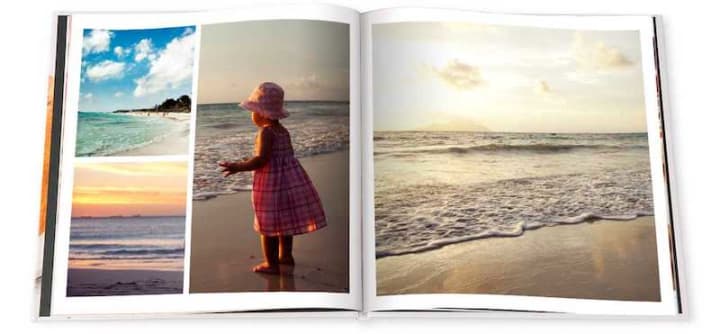 If you're looking for photo books that are really dirt cheap but are still easy to put together, you might like Amazon Prime Photos. This is one of the best photo book printing companies for amateur photographers, primarily due to its price point and quick service.
That being said, the quality usually isn't quite as good as others on this list. So, if you're looking for razor-sharp prints and a lot of extra nice effects, this might not be the best choice for you. Either way, you can always let Amazon print your stuff if you're in a pinch.
Instagram fans might already notice that the name "Chatbooks" sounds familiar. It's a favorite book printer of many top nature photographers on Instagram, as well as a lot of the abstract photographers on Instagram that just so happen to sell photobooks on the side.
Bright colors, crisp layouts, and surprisingly affordable pricing makes this a good photo book service to check out—especially if you're new to the world of selling photography professionally.
MILK Books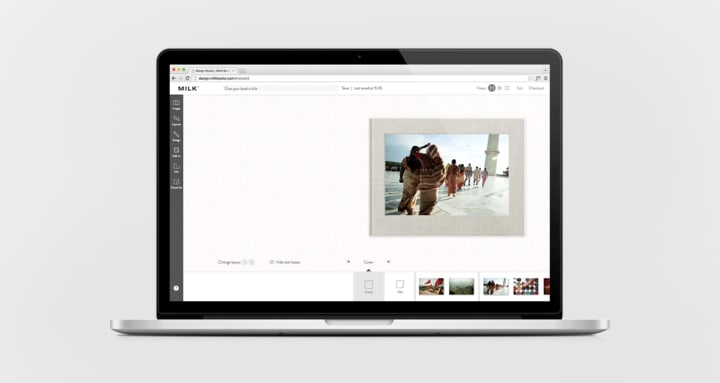 Finally, if you have a love of hypermodern, crisp, and overall elegant photo album layouts, you might want to check out MILK Books. Though they're relatively new, their reputation is stellar because of the excellent work they've done.
Along with being one of the best photo book printing companies on the net due to quality and options alone, MILK Books has one perk that will make most artists' jaws drop. This company actually allows you to print your album on Moleskine notebooks.
Yes, that Moleskine. *Mic drop.*
About the Creator
Rowan Marley is a 20-year-old sports enthusiast who hails from Brooklyn. When he's not hitting up a local Zumba class, he's drinking organic smoothies. That's just how he rolls.
Reader insights
Be the first to share your insights about this piece.
Add your insights