Best Online Photography Classes for Kids
Want your little one to explore their inner shutterbug? These online photography classes for kids are sure to be the beginning of a very fulfilling hobby.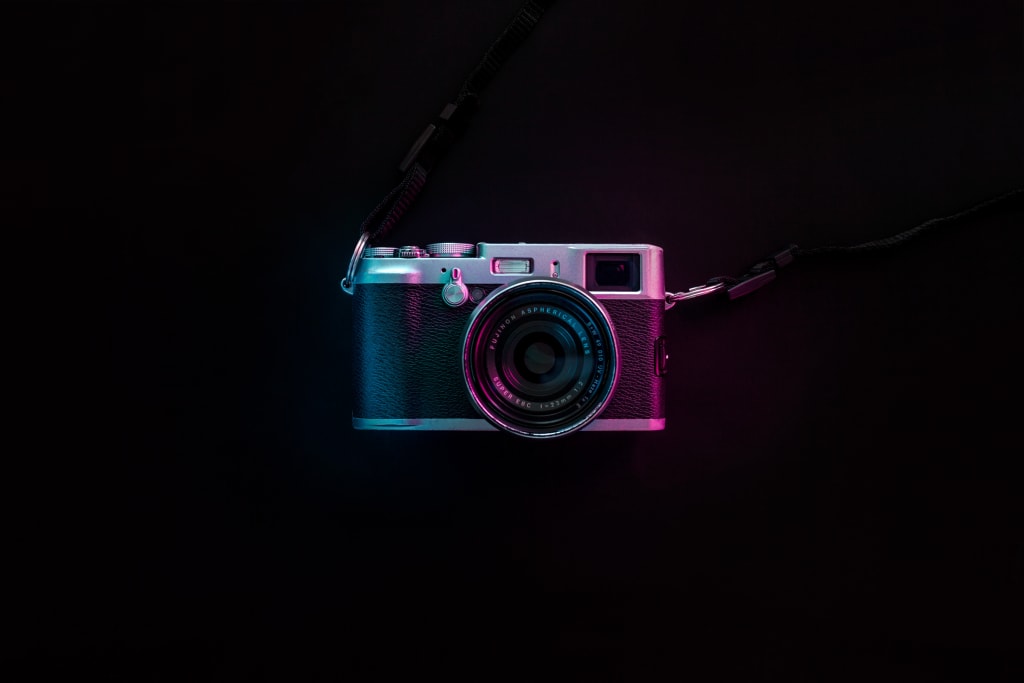 As a parent, it's your job to make sure that your child is able to learn as much as possible about the things that interest them. It's the only way to make sure that your child will have the ability to get a well-rounded education, and maybe just become a famous artist if they so choose.
The world of photography is one that welcomes people from all walks of life. If your child has started to show curiosity about looking at pictures, or taking them, maybe it's time to nourish their creativity.
Though they are few and far between, there are some pretty cool online photography classes for kids that will allow your little one to explore the world of picture taking. Here are some of the better ones out there.
So, your kiddo just got their first camera—and we're not talking about a kid's toy camera, either! What will your little one do with it?
On Udemy, one of the best professional online photography courses to up your game is taught by Phil Ebiner. Ebiner's course teaches kids (and beginner adults) how to use a professional camera properly. Currently, it's one of the top selling classes in its category.
Parents who want to turn learning into an adventure will enjoy the fun way this course is presented. The entire class, when paced out, takes 12 weeks from start to finish, which is a great way to spend time with them as they take on a new hobby.
Believe it or not, there aren't many online photography classes for kids who are very young. Photography is usually seen as a more adult hobby, but that doesn't have to be the case!
Udemy's Digital Photography for Kids is a class that explains the concepts of photography in ways even a child can understand. If you want to help your young prodigy learn how to take good digital photos, or even just develop your artistic child's creative brain, this course will be a powerful way to helping your children stay away from making amateur photography mistakes everyone makes at first.
This course is fantastic if you want your kids to learn how to take a good photo without splurging on a DSLR. Though you definitely get more use out of an SLR camera here, you can still work your way through the class via an iPhone camera.
Alison Courses has a couple of classes that are pretty good for older kids who have already worked through some of the kinks that come with the basics and want to get better at using a DSLR camera. One of the more popular among younger teens is Digital Photography for Beginners.
This class walks students through the basic setup of your camera, how to compose a better shot, and how to take better pictures. If your child is in middle school or high school, this is a great class to consider gifting them so that they can further develop their artistic ability.
You will need to have a DSLR camera for this class to be fully useful to your craft. That said, if your child is old enough to handle an SLR, there should be no problem with that option either.
Are your children young but absolutely yearning to learn how to handle a camera? Finding online photography classes for kids that are as young as six can be incredibly difficult, but on Udemy, the possibilities are both very real and very authentic.
This fun and exciting class is specifically designed to help elementary school kids learn how to have fun with cameras. Meghan Hartman gives kids tours using terms like "bird's eye view" and "bug's eye view," all while showing kids legitimate techniques already used and trusted by professional photographers.
Unlike other courses on this list, you can complete this class with something as simple as a cell phone or as cheap as that digital camera you have from the 90s. Moms on a budget will love this little perk, and their kids will enjoy figuring out the wonderful world of photography because of it.
If your child has already mastered things like shutter speed and figuring out how to make lighting work, you might want to give them a supplementary course to provide them with photography composition tips to help them take better photos.
Photography Projects for a Rainy Weekend technically isn't one of the few online photography classes for kids on Udemy. Rather, it's a class that's meant for people who have a hard time trying to find something to shoot, which is something a child can use to develop their niche if they are getting particularly good at their craft.
This cool class is also a good gift for kids who are just starting to experiment with their portraits using an iPhone, but aren't totally sure they want to pick this up as a hobby quite yet. For those with a more developed ability though, they will certainly find useful information throughout this course's duration, skyrocketing their hobby to new heights as they develop new perspectives about this art form.

Iggy Paulsen
Iggy Paulsen is a fan of anything and everything wholesome. He loves his two dogs, hiking in the woods, traveling to Aruba, building DIY projects that better humanity, and listening to motivational speakers. He hopes to eventually become a motivational speaker himself.
See all posts by Iggy Paulsen →
In this chapter we will look at several questions. What is the relationship between photography and memory? How can a still image/photograph produce or recall memories? What information do we get through photographs and through memories? How do memories transform through language and what does naming/defining memories do in terms of remembering and forgetting? How do the images/memories exist through projection?

Using the help of tools, heal, water, and even fire, these 10 Polaroid manipulation techniques are sure to amp up any photographer's skill set. With some of the coolest end results, these methods will transform your photography with your own hands.

Smartphones have come a long way to become an essential part of our daily life. One of the biggest advantages of Smartphones, apart from its other capabilities is the camera. Smartphone camera fulfils the majority of tasks in everyday life from selfies, social media posting to event photography and video recordings. Smartphones are smaller, thinner and lightweight as compared to digital cameras, and can easily fit into the pocket or purse. Due to the convenience and camera enhancements in recent years, many professionals prefer smartphone cameras over digital cameras. Although, Smartphone cameras has not replaced digital cameras, but they is fast gaining the advance features through their hardware and software enhancements.

I've loved taking pictures since I was a kid. Everywhere I'd go, a camera always came along too. Until a couple of years ago I never thought about actually making money from them. It was just something I enjoyed doing.

Lighting for video takes some skill. It's not an easy task. It took me a while to figure out what looks right, what looks natural, and what the heck I actually wanted when I was given a script or wrote my own script with specific settings.

My motto is "bare your skin," meaning be yourself in life and find comfort in being you. As a photographer I try to have the people I photograph become comfortable around me and be vulnerable with the camera. It is important to me that I am able to show people the beauty that they bring to this world and that is something I am working on doing for myself. Now we all know the statement, "photographers are the worst subjects." Yes, it is true at least for me. It is this sense of lack of control, we've made it up in our mind that it is already a bad picture or that we are not photogenic enough.