Best Online Photography Classes for Beginners
You got the camera, but don't know what to do with it. These online photography classes will help.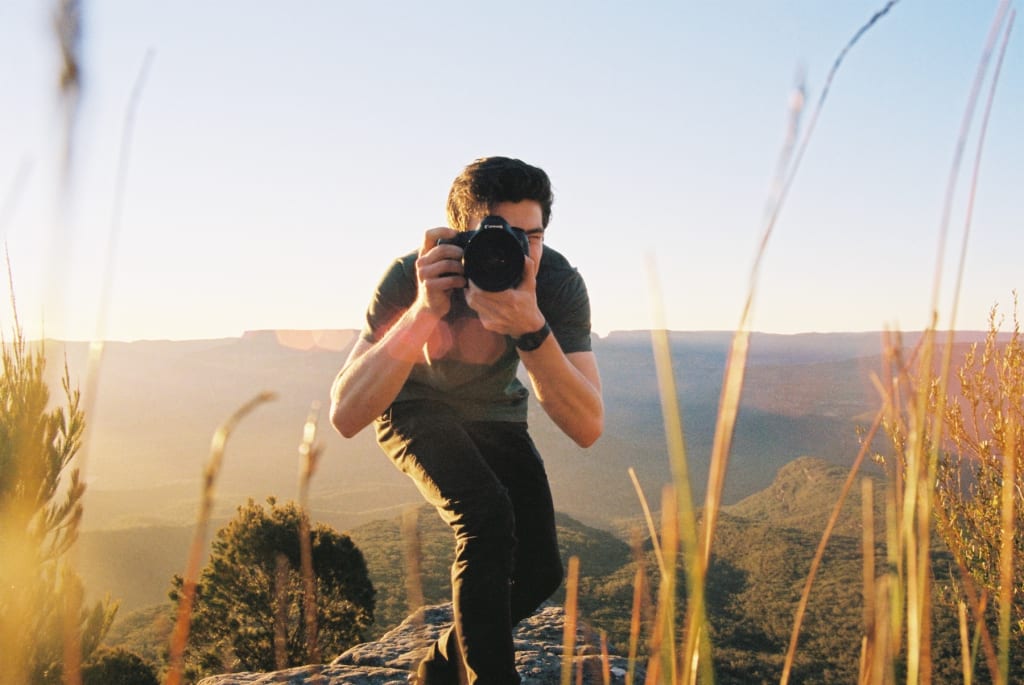 Learning to be a great photographer isn't easy, even if you're a creative genius. It's not just about finding the best shot, or even knowing good Photoshop hacks—though those things definitely do help. Photography, whether people want to admit it or not, is a tech-heavy form of art.
The tech side of photography is what makes it so hard to be great at it, and that's precisely the reason newbies to the hobby should look into online photography classes. They'll teach you technique, tricks, and important stats about your gear.
The first step to becoming great is gaining the knowledge you need in order to be good. Who knows? With the help of these courses and a little practice, you might end up being one of the best fashion photographers on Instagram.
If you're looking for a full-scale introduction to your camera, photography lingo, and classic picture-taking techniques, then this is one of the best (and easiest to understand) online photography classes you can get from Udemy.
The Ultimate Photography Course for Beginners will cover everything from the basics of your camera to the Exposure Triangle—one of the most important concepts of photography. Basically, this gives you all the tools you need to succeed at a good price. What's not to love?
Skillshare's Fundamentals of DSLR Photography is one of the best online photography classes to focus in on all the skills and techniques used with DSLR cameras. This is a more tech-heavy course, with each mini-course teaching you a different element of your camera.
If you want to learn how to choose the right shutter speed or find the right ISO, this is a great option. However, if you have a manual film camera, you might want to look at other courses.
Most of the online photography classes on this list are marathon classes that are designed to span a number of days, or even weeks. This DSLR-focused course takes only an hour, focuses in on the basics of navigating cameras and gives you tips.
It's a bite-sized course that's being taught by a 25-year veteran of the photography world. Beginners who want to just get their first taste of professional-level photography will love it.
Need to learn how to work with Photoshop? Sick of Auto mode on your DSLR, and want to explore the more artsy side of photography? How to Get Started in Photography is one of the top rated online photography classes on Creative Live.
This series of four classes teaches you everything you need to know about the tech side of photography—including how to tweak your photos and share them with friends. If you're looking at hobbyist photography, this learning path will be a good one.
Anyone who even looks at photos casually can tell you how important lighting is. The right photography lighting makes a world of difference. It's why shooting with color gels looks so amazing, and why people get specialized film for ambient lighting.
How to Light for Beginners is one of the best online photography classes that money can buy, simply because it teaches you how to harness the full power of lighting in your work. Because lighting is so important, even advanced photographers will find a world of difference in their shots after taking this class.
Annie Leibovitz is one of the most famous photographers who ever lived. She's photographed rockstars like David Bowie, John Lennon, and just about every major A-list celebrity out there. That alone should tell you volumes when it comes to her fame.
Her online photography course lets you get a glimpse into her studio, hear fascinating stories about her shoots, and gain knowledge from one of the greatest professional photographers out there.
If you're looking for a beginner's photography class that quickly takes you to an advanced level, then you need to check out Photography Masterclass. This surprisingly affordable class doesn't just bring out the bare bones of learning your DSLR; it teaches you the entire industry, too.
People who want to open up their own professional photography firm will want to take this class. It's not just photography at play here; it's business too.
A strong foundation in photography means that you will know your camera inside and out—and that's precisely what Digital Photography for Beginners with DSLR Cameras offers, plus more.
While many online photography classes tend to focus on the tech side, what makes this course so fun is that it blends tech and creativity in a beautiful way. People who are worried about getting good shots or feel like they aren't creative enough need to check out this course for a better grip on camera work and a better grip on creativity.
The problem with a lot of online photography classes is the heavy emphasis on theory, rather than practice. They tend to make newbie photographers feel leery about using DSLRs—and that's where this class on Udemy comes into play.
This course is about getting people practicing so that they can intuitively set all the dials for their DSLR every shoot. By getting more practice with a light touch of guidance, you get better. It's that simple.
Photography for Beginners: DSLR Photography Camera Settings is one of the top online photography classes for people who really want to know every single last setting on their DSLR camera. While most courses will lightly graze this topic, Photography for Beginners goes in-depth.
By the end of the course, you will never have to worry about what any setting does ever again. You'll already know it, and your camera will be as familiar as can be.
About the Creator
Ossiana Tepfenhart is a writer based out of New Jersey. This is her work account. She loves gifts and tips, so if you like something, tip her!
Reader insights
Be the first to share your insights about this piece.
Add your insights