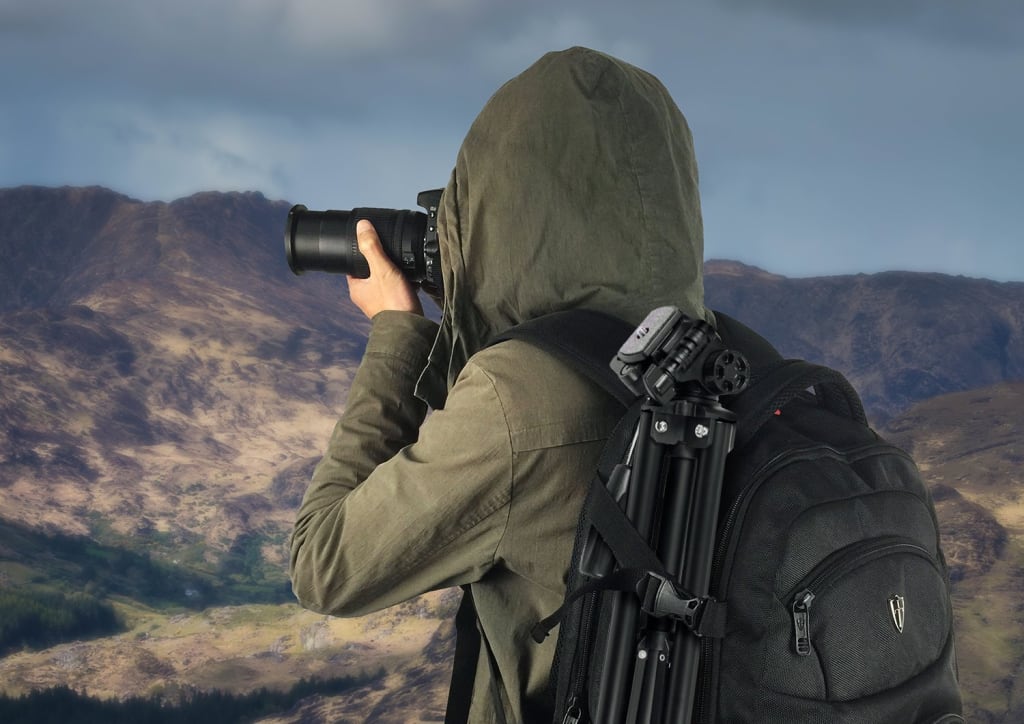 Every photographer needs some form of protection for their camera, especially if you take it with you wherever you go. But there's a difference between a bag and the right bag, and it's important to make sure the camera bag you end up buying suits your lifestyle.
How many lenses should it fit? Will you need to access your camera while you're carrying the bag? Before you buy a camera bag, it's important to ask yourself questions about how you intend to use it.
To simplify your shopping process, I've compiled this list of the ten best camera bags on Amazon, coming in all sorts of shapes, sizes, and prices.
This little messenger bag has everything you need as a photographer, or even as a stylish human being. It's conveniently sized, so it's one of the best camera bags for traveling. With its longest side measuring just 11 inches long, this bad boy can safely fit one camera body and two lenses within the shock-proof cotton pads surrounding them.
With this bag, your camera will always be safe and easy to access whether you have a standard DSLR or a mirrorless compact camera, which makes this bag is one of the best camera bags on Amazon.
I would be remiss if I didn't mention that this product's name is a bit misleading because there is no belt loop attachment. Instead, it has a very comfortable shoulder strap.
With that said, if you're looking for a practical and light bag that you can travel with, this camera holster from AmazonBasics is a great option. This DSLR camera case can accommodate most SLR cameras with a zoom lens attached as long as the lens is no longer than 110 mm.
The compact size of this holster bag isn't the only quality that makes it a great travel bag; its base is waterproof EVA which moves up along the sides for about an inch. The EVA barrier not only allows you some peace of mind when you're forced to put your camera on a wet surface; it also helps balance the bag so that when you do put it down it stays upright. And, of course, this extra cushion protects your camera from bumps, bangs, and bruises. This bag is an excellent option if you're on a budget.
If you're looking for something affordable with a bit of extra space, this AmazonBasics backpack is robust and roomy but still very easy to carry. It's large enough to fit two smaller sized SLR camera bodies, three lenses, and several small accessories. You can adjust the foam inserts in the main compartment to keep your camera and equipment safe and snug.
This backpack even has extra room for notebooks and your keys, phone, and even a light raincoat and a small laptop. The interior upper flap also has several pockets for your spare batteries, memory chips, and external hard drives.
When it comes to comfort, this bag's shoulder straps are soft and padded, and it also has adjustable waist and chest straps, so this DSLR camera bag is truly a one-size-fits-all product. And if this weren't already enough of a bargain, if you buy this bag and find that you're not quite satisfied with it, customer support is on your side: The AmazonBasics SLR Backpack comes with a one-year warranty.
This sling backpack is an excellent option for photographers who are looking for a camera bag that can serve more than one purpose. This backpack is lightweight and has enough space in its main compartment to store a camera body and two or three lenses, with padded dividers can be adjusted to keep your equipment safe and snug. And, of course, it also has a few extra pockets for camera accessories as well as personal items such as your wallet and passport. It doesn't stop there—this bag also has a unique tripod and monopod foot holder!
The Altura Sling Backpack's adjustable strap makes it easy to access your camera when you're on the move—and it feels like a pillow when you're wearing it on your shoulders.
Are you looking for a bag with a bit of extra style? The Koolertron camera backpack is definitely the prettiest DSLR camera bag on Amazon. In fact, I'm fairly sure that Mary Poppins would have bought this bag if she were a photographer. Available in five unique designs, this backpack has a personality big enough to fit your camera, a few lenses, and even a 15-inch laptop. It's a functional camera bag for women that looks great too!
It has customizable dividers in its main compartment, and it also has an external strap for storing your tripod. This bag is perfect for students, especially if they like to travel!
This camera bag was designed and tailored specifically for the Canon EOS Rebel, but it doesn't matter which camera model you own—your SLR camera will feel right at home in this comfy bag. It has everything you could possibly want in a camera bag; made out of water-resistant nylon, this bag has ample space, adjustable dividers, and tripod straps. The shoulder strap is adjustable very well-padded, so it's comfortable to carry around even if you've loaded it with tons of equipment.
I love this bag. First of all, you have three colors to choose from (the blue is gorgeous), and it comes with a rain cover! If you need more convincing that this is the perfect travel bag, the BAGSMART Compact Camera Shoulder Bag also has a trolley strap so you can attach it to your suitcase when you're on the move. Plus, the bag's base has a water-resistant vinyl coating—phew! It's definitely a good waterproof choice for your travels.
And this BAGSMART DSLR camera case is super spacey; you can fit your DSLR camera, a couple of lenses, a flash gun, and even more accessories inside of this bag. Again, the dividers are adjustable (Velcro) and padded for 100% stress-free travel.
If you and your camera gear are frequently on the move, you should consider getting this travel bag.
The Victoriatourist DSLR Camera Backpack is spacious, safe, and accessible with enough space to accommodate a DSLR camera, two spare lenses, a flash gun, a 15-inch laptop, batteries, memory chips, and even clothing. The Victoria Tourist Camera Backpack also comes with a rain cover in one of its many zipped pouches. The entire bag is so well-padded you could use it as a pillow; it's the perfect option for photographers who like to play things safe while always keeping their gear within close reach.
If you're the type of photographer who likes to keep things simple, this SLR camera sleeve might be the perfect camera case for you. As a street photographer, I like to keep my camera hanging from my shoulder so I can take a picture as soon as I spot a subject. At the same time, I get worried walking down a narrow restaurant or bus isle with a naked camera slung over my shoulder—and I'm sure the people I inadvertently hit with my swinging camera feel the same way.
The FlexARMOR camera sleeve is essentially a padded jacket for your camera that keeps your camera and lens safe from bumps and bangs when it's hanging on your shoulder. If you want a bit of extra security, you can attach the sleeve to your belt loop when you're using your camera. This camera case isn't robust by any means, but it does have enough nooks and crannies to fit your small accessories, such as memory cards, batteries, and lens filters.
If you're looking for a camera bag that's on the more professional end of the spectrum, this could be the one for you, especially if you have a Canon EOS Rebel SL2 or Sony Alpha. Whoever designed this backpack knew what they were doing; its super padded body can accommodate a DSLR body with a standard zoom lens attached plus several spare lenses and other accessories.
The LowePro Slingshot backpack has a patented coating that protects it from wet weather, and it also has hooks for attaching other bags if you have more bags than you can fit on your back.
This camera bag's insanely comfortable ergonomic sling strap combined with its several zipped compartments make accessing your gear more natural than ever. And it even comes with a microfiber cleaning cloth you can use to clean your lens on the go! Whoever made this bag is a great planner.
Reader insights
Be the first to share your insights about this piece.
Add your insights