Best Waterproof Camera Bags for Your Travels
If you're searching for a great camera bag that can handle the weather and any spillage, check out the best waterproof camera bags for traveling.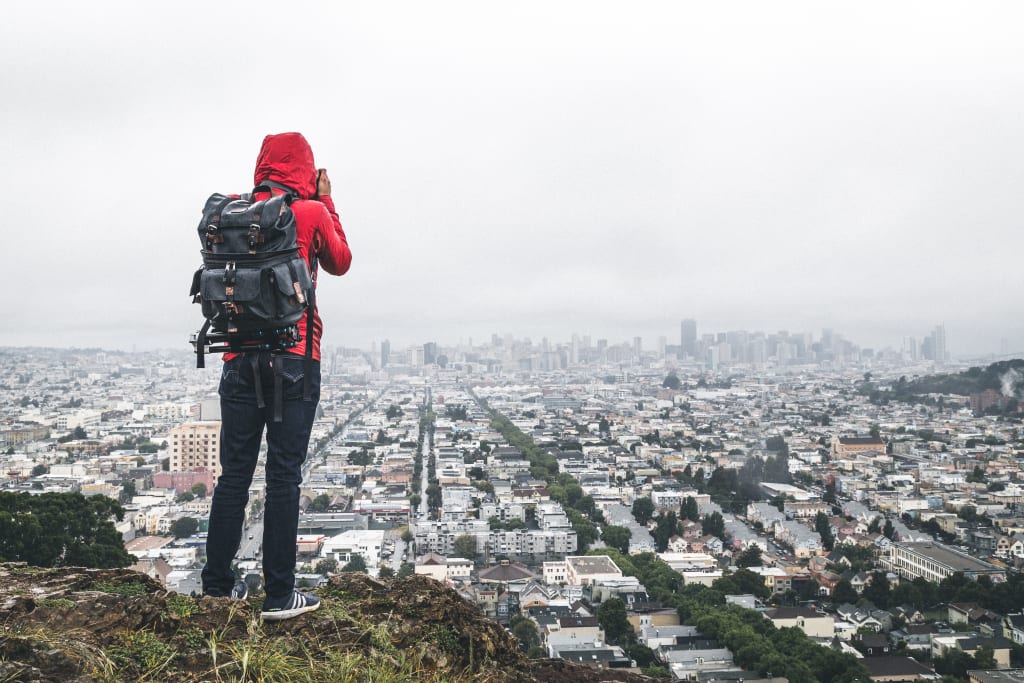 All of us want to keep our best and most expensive cameras safe from any damages and water from spillage or weather conditions. Whether or not our cameras are originally waterproof, we just want to be extra careful when taking them on travels such as hiking, nature walks, or roaming through forests and other areas. But not just any regular bag can handle protecting your precious camera. You'll need sturdy, waterproof camera bags for traveling to rely on.
Waterproof camera bags can literally be your lifesaver when it comes to traveling in rough areas. Not only are they very study, thick with padding, and don't tear easily, but they're waterproof — which is most important. These waterproof camera bags can keep your camera and all of your photography accessories clean and dry and are seen to be among the best film equipment for beginners. They can take on weather conditions and any spillage. To get your hands on one, here are the best waterproof camera bags to buy for all of your traveling needs.
Starting off with one of the best waterproof camera bags is this one by G-raphy. This backpack is large enough to carry your camera, lens, tripod, and other photography accessories with you on trips. Since it's designed to handle the weather, it's made out of nylon with sturdy stitching that won't tear easily.
With its adjustable padding and straps, you can fit the backpack to your comfort. It can fit cameras such as Nikon, Canon, Olympus, Sony, and much more.
Among the more fashionable bags out of the best waterproof camera bags is S-ZONE's messenger bag. This PU leather trimmed bag has high density waterproof canvas with tough stitching, strong zippers, and an easy buckle.
Aside from storing your camera, this messenger bag can also carry your cellphone, wallet, and more. The material is also shock-proof and can handle vibration, as well. So, don't worry about your camera and small accessories being damaged, because this bag can handle it all.
Now this camera backpack is meant for rough traveling. If you love snapping photos from the highest mountain or hike through muddy forests, then this waterproof camera backpack can be brought along. Other than waterproof, this camera backpack is also shock-proof to protect your camera and other belongings.
With a really cool design and color combination, there are various pockets featured in this backpack to store away your wallet, cellphone, cards, and more. The back itself can also protect your camera's tripod and other accessories.
If you're searching for something more simple and smaller than the previous camera backpacks, then consider this one by Qcute. While it's still very durable, sturdy, and waterproof, you can easily strap it across your body securely and comfortably.
Among the best waterproof camera bags to take with you while traveling, this unique shoulder bag is made with high-quality military nylon and waterproof coating material to handle any wetness and other spillage. It safely stores your camera away and protects it from any damages with 11 multifunctional pockets for putting away any other belongings.
Here's another simple waterproof camera bag among the best waterproof camera bags. However, instead of the previous one, this one leans more towards style. The appealing vintage style is ideal to take along and snapping photos in the city, hiking mountains, or casually bringing along to family or friend get togethers.
While it protects the camera from water and other damages, it made out top quality PU leather. And if you're worried about it tearing or ruining in any way, the bag is actually meant to last long. It can store cameras such as Canon, Sony, Nikon, and more.
As for a modern style camera backpack on the list of the best waterproof camera bags, this one can surely manage your roughest traveling and hiking. Its smooth, black material is very waterproof and won't tear easily when you're out amongst nature.
This backpack can protect your DSLR camera, tripod or monopod, lenses, and any additional photography accessories. It's 13 x 9.8 x 5.5 inches in exterior dimension and 12.2 x 9.4 x 5.3 inches in interior dimension. You can also adjust the straps for a more comfortable fit.
Out of the best waterproof camera bags, this is one of my favorites, because of the vibrant, purple interior. Also, what makes this bag truly unique from the rest is the compartments and pockets inside. Each compartment is meant to store and protect any camera and photography accessory that you have.
The cushions inside are also removable if you're looking for more space. While it's coated in water-resistant polyester, don't worry about your belongings getting wet from the sudden rain or accidentally dropping your bag in the lake. This camera bag can handle almost anything.
Similar to the previous waterproof camera bag, this beautiful, green camera bag is super stylish and can store and protect all of your photography needs.
With padded dividers inside, you can comfortable put away your Nikon, Canon, Sony, etc. camera along with lenses and other additions. And since it's made out of the best waterproof material, no need to worry about getting your bag wet. Making this one of the best waterproof camera bags to purchase.
Talk about style and durability. Goin is the perfect camera bag for that passionate photographer who cannot get enough photos of the sunset from the top of the mountains or animal life right in the forest. While it's made out of the best nylon for water-resistance, it can also handle the heaviest rain.
Perfect for storing any Nikon, Canon, Sony, and other cameras, it also has much more room to store anything else you need for taking stunning photos. You simply throw it over your shoulder, and take it along with you on hikes, travels, nature walks, and other destinations.
Last, but not least, on the list of the best waterproof camera bags is this Beaspire camera bag. Fashionable, waterproof, and tough, this camera bag has it all. If you want a camera backpack that leans more toward the fashion side, this can be your best buy.
The backpack features lots of compartments for storing your camera along with other camera accessories like lenses and equipment. What's awesome is that this bag can a side storage where you can slide out and put away your camera.
About the Creator
Enjoys lounging in NYC bars, loves traveling to foreign countries, and volunteers at the homeless shelter twice a month.
Reader insights
Be the first to share your insights about this piece.
Add your insights