Art Nude Photographer
Looking for a forum for my work?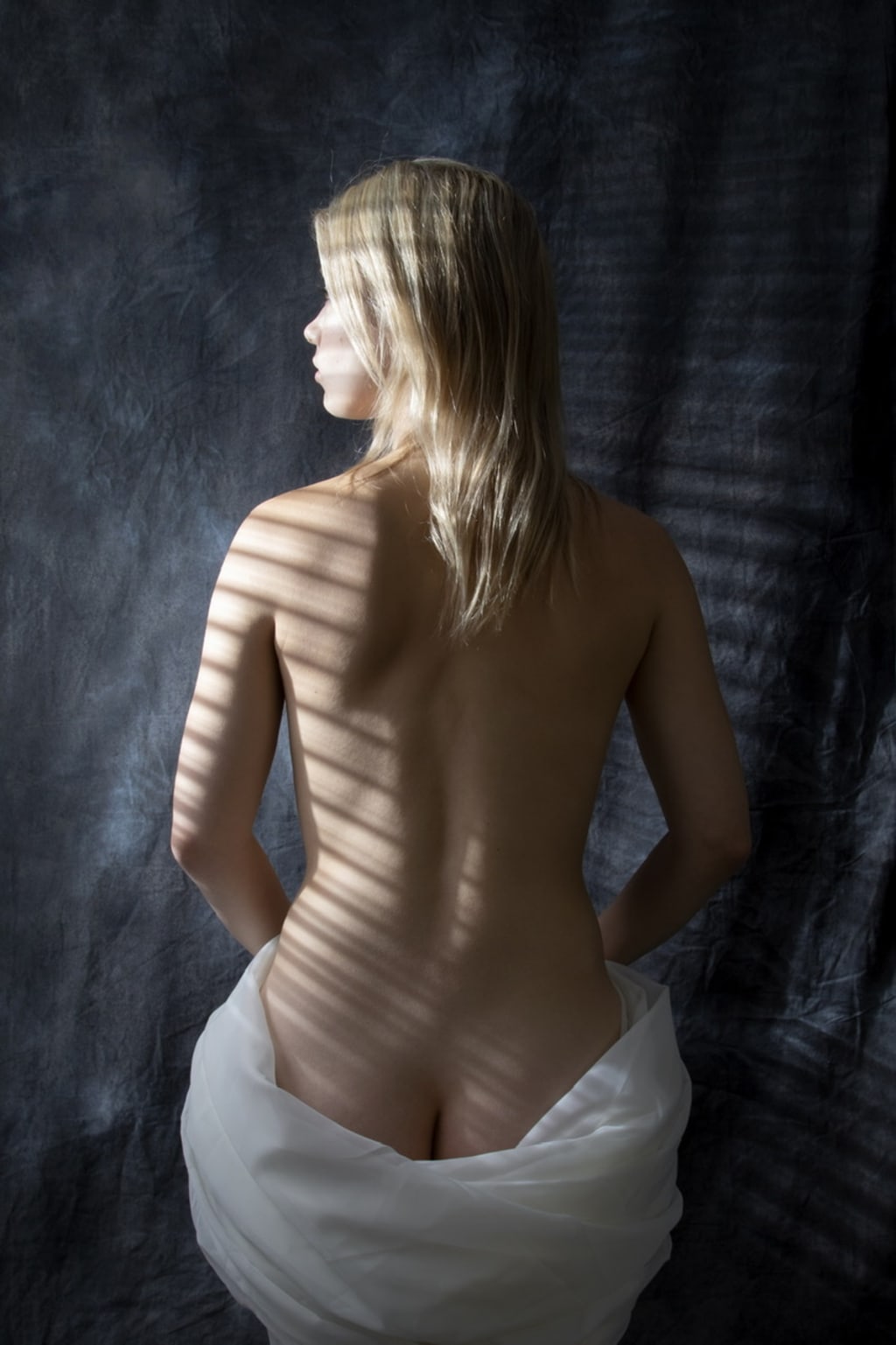 Figure in morning light
So I'm having a really hard time finding a forum for my work.
I've been shooting model photography for about six years now and have slowly worked my way into shooting nude art models. Mostly female. I was just wanting to learn how to use my new DSLR camera one day when a female photographer said she would help. Well she did. And she showed up with a model for us to shoot. Of course I wasn't going to say no.
The next time we met she offered to bring another model by for us to do a full day of shooting. That was the first natural light shoot I got to do and it turned out pretty ok. Then later, after buying some studio lighting and deciding to try to shoot people, I met a woman who was a model who instantly wanted to shoot as soon as she walked into my house and saw the sets I had built for my shoots. That set ended up turning into a lingerie to eventually becoming a nude shoot.
I later leaked a few photos onto my social media and started getting messaged by other models. Turns out, without me really focusing on even wanting to shoot models full time, that I was starting to become attracted to shooting models. Not the models themselves per se, but the idea of creating themes and learning to bend light. Of course, women eventually turned out to be my favorite thing to shoot outside of landscapes and architecture.
But the million dollar question is: Where do I find an outlet for my work? Over the last few years, specifically the last year of mostly only shooting professional nude models, it's been a struggle to show off the work being done. Websites don't draw enough attention. Social media censoring is now so bad, the moderators eventually delete my pages no matter how well the images are censored. I even started a magazine on one site and only had fully dressed images on it and it was deleted by the moderators. They of course will not provide an explanation.
So where does one go to show the world the works of proud females who want their nude art to be seen and shared and sold? I of course am truly only interested in hosting my work in art galleries. I do the social media thing only to share the work with the models I work with and for them and I to spread the word of what we're doing and grow an audience. But that's been extremely hard with all the social media banning going on these days.
I'm not sure if this post will even make it to public eyes, but I have to keep trying. Why censorship has become such a big deal I don't know. How did society become so shameful?!...
If anyone has any ideas, I'm all ears and fingers on the keys to building that new online forum.