10 Types of Photographs Every Model Should Have in Their Portfolio
If you want to have a good portfolio, then you will need to get the right types of photographs in it. Otherwise, agents won't hire you.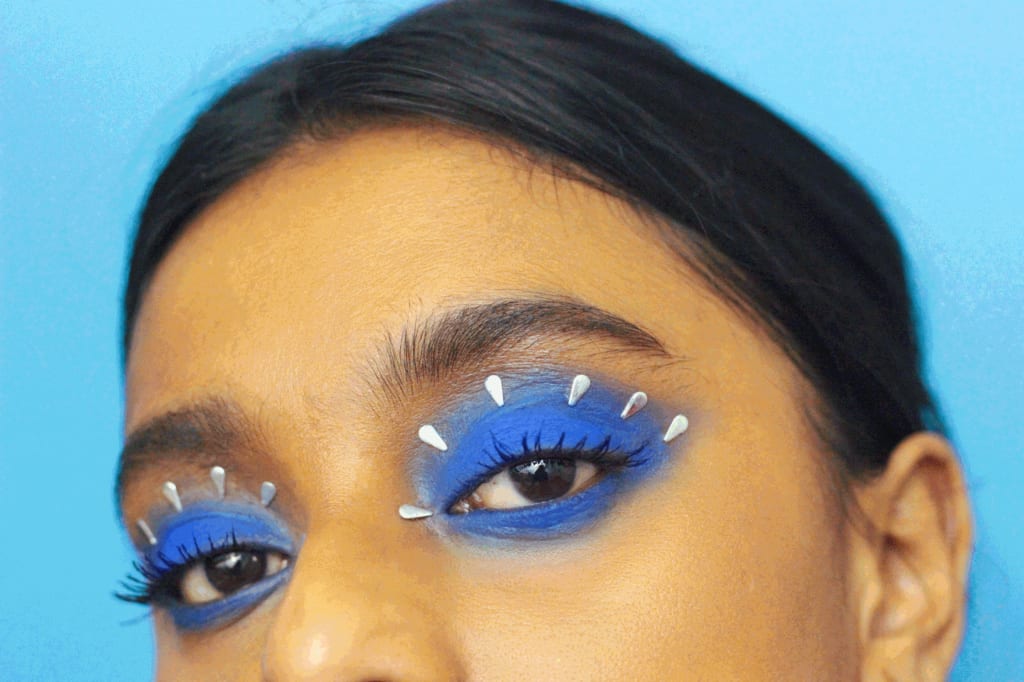 Back when I was a model, I had learned the power of a modeling portfolio. In the fashion world and modeling industry, the portfolio that you have can make or break your ability to get hired. It's your visual résumé.
A model's portfolio is a series of photographs that show her best looks, as well as what she looks like before hair and makeup get involved. They are a collection that show what you can offer a potential employer. A modeling portfolio is necessary to become a freelance model and a professional model.
If you want to get hired, you will need a very varied portfolio. Not having a varied portfolio will make people ask if you're really a model at all. Here are the most important types of photographs every model should have on their port.
Not to be confused with Polaroid cameras, polaroids are a term modeling agencies use in order to describe shots that involve you in plain clothes, behind a white background, with no makeup or special hair effects going on.
Polaroids are not supposed to be flattering types of photographs, per se. They are meant to show modeling agents and other employers what you look like before you have all the bells and whistles applied to you.
Makeup has a way of changing peoples' faces, and you want to be able to show that you can morph with the best of them. A lot of agencies want to see models that are capable of pulling off extreme looks on camera.
Though you shouldn't really opt for Halloween special effects makeup, having a very flattering makeup shot that involves edgy colors or makeup effects will do well for your portfolio.
A natural makeup look is one where you might not actually realize that the model is wearing any makeup—such as the example above. This makeup look should be so natural, it shouldn't actually look like you're wearing anything at all.
This means no lip gloss, subtle colors, and no glitter. Think of this shot as your "finished product" look. A good portrait photographer can help make this a stellar shot, especially if you want to shoot in natural light.
A 3/4 shot is a shot that literally shows three quarters of your body, and it's typically used to see how you will look in magazine editorials. These shots require hair and makeup to be done, and a curated wardrobe is definitely a plus.
Ideally, the clothes you will pick for this shot will be plain, but fitted. It's important to show your figure in an easy-to-see way when you're working this shot.
Speaking of showing off your figure, you're also going to need a full body shot. This is one of the most important types of photographs every model should have in their portfolio, simply because agents, designers, and fashion editorialists need to see what your body looks like.
You can choose to do a high fashion look for this, or you can choose a more casual, polaroid-like look. Either way is acceptable, as long as you have your figure revealed in it from head to toe.
Editorial photos are pictures that look like they belong in Vogue or Elle. They are the photos which involve a very heavily curated outfit, hair, makeup, nails, and magazine-like posing.
What makes a good editorial great is the vibe the model offers. It should be urbane and sophisticated. A good way to think of the effect you should look for is an upgraded street photography look.
Simply put, this is the time when you need to flaunt your personal style in your photo. A good photographer is a must when you're trying to shoot editorial pictures, so make sure to splurge for quality.
A lot of high fashion designers won't just want to have a "night look" for their models when they walk the runway. They will want a look that has a very striking, over-the-top effect that will match the statement of their clothing.
Not everyone can pull off an extreme makeup look. Fashion photography tends to push the limits with makeup, so it's important to show that you can deal with it.
Anyone who has ever been a model can tell you that your personal style will matter when it comes to a shoot. Even if you aren't wearing your own clothing, it will come through just in the way that you pose.
So, it's a good idea to have at least one shot that shows who you are in the sense of your own personal style. This collection of shots can consist of any types of photographs you want. As long as it shows the real you, they'll work well.
Not to be confused with the chain of bad photography stores that are found in malls across the country, glamour shots are specialized shots that show you in "red carpet" wear.
Glamour should reflect a sense of elegant Hollywood style, as well as a little bit of decorum. These shots are just as much about how you present yourself as they are about the clothing you're wearing.
Underwear and lingerie shots may seem risqué, but they are absolutely necessary if you want to get modeling gigs. These types of photographs are the ones that give agents and employers the best possible idea of what the shape of your body is like.
By having a good underwear shot, you also show how well you can model for underwear, swimsuit, and lingerie gigs. These gigs pay far better than others, too. Needless to say, it's a must-have for people who want to make bank.
career
Cato Conroy is a Manhattan-based writer who yearns for a better world. He loves to write about politics, news reports, and interesting innovations that will impact the way we live.