What It's Like To Be
How To Become a Freelance Model
Some Tips from a Model to Other Men and Women Who Seek Freelance Modeling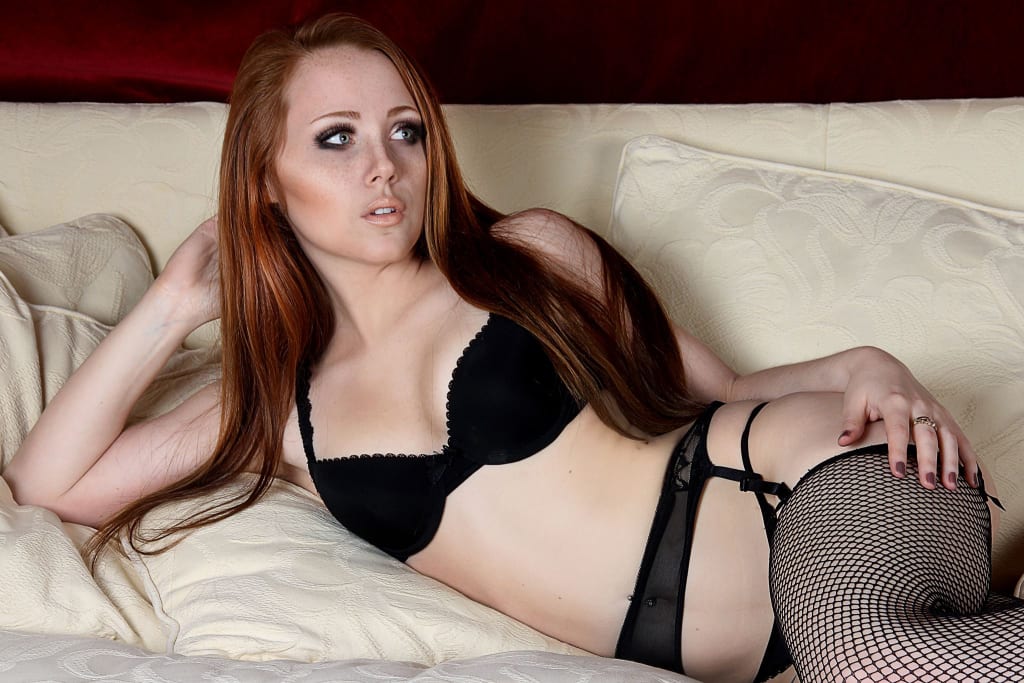 Sometimes it's hard to know where to start, especially in today's world where the top Google searches are paid advertisers who may or may not have much to do with what you're actually looking to accomplish.
Luckily, you have experience at your side, and reaching out to experienced professionals can be one of the best ways to get information.
But enough with the chit-chat, you're here to learn how to become a freelance model, so let me get started.
First thing is first: decide if you want to become a freelance or signed model. The benefits of being signed are that you're represented by an agency who is likely to get you the jobs you're looking for, however, the downside is that they will take part of your pay and you have to meet their standard.
Often, agencies seek specific body types, such as height, weight, and no piercings and tattoos — things that most people won't make the cut for, and the few that do may not be aware of the option to be a freelancer.
So what if you don't meet their standards? Thankfully you can take modeling into your own hands, and you can look however you want, but that means you are your own agent. You will be responsible for finding your own work, reaching out to production companies, safety, etc.
The best place to start building a portfolio is through ModelMayhem.com. The site is a perfect platform for putting models, photographers, make-up artists and fashion designers in touch with each other for collaborations.
It's a free site, with the option to become premium for a monthly/yearly fee if desired. The only catch is that to sign up you need to have at least a few "model standard" photographs. Honestly, instead of paying a photographer to do the photos, you can have a friend take some. Just look up modeling poses on the internet and do your best to recreate the photos - it should be good enough to get you onto Model Mayhem.
Another way you can start out is by searching on social media for local model/photographer groups — I am part of several in my local hometown on Facebook. There are always people willing to collaborate and it's a great way to find references.
I highly recommend collaborating as opposed to paying a photographer when starting out. There are plenty of photographers out there who are willing to trade their time for yours to benefit both your and their portfolios.
Once you have established a connection and you start building your portfolio, create a public figure page for yourself. I highly recommend using a stage name — obviously to deter anyone from knowing your true identity.
Start uploading your photos to the pages and build a fan base. There are a million directions you can take your freelance modeling, from modeling products for a company to human stock photography on a platform like Shutterstock, and everything in between, there really are no limits to what you can do as a freelancer.
Some great ways to get yourself out there is to introduce yourself to pages, magazines and product companies, and say that you'd be willing to model for their product if they'd like to collaborate.
Don't get discouraged if they don't accept — it takes time to become a valuable asset to the modeling industry. The higher fan base you have, the more likely companies will be to collaborate, since it will give them more exposure.
Extra tip: the model's safety is always the top priority — remember to check references before shooting with a photographer, and ALWAYS take someone with you. If a photographer doesn't agree to an escort, don't accept. There is no reason you should feel unsafe at a photo shoot, and your safety is not worth a couple good photos. And don't let anyone push you past your comfort zone — you do NOT have to do nudes to be a "real model."
Hope this helps, and if you have any more questions regarding freelance modeling, feel free to message me on Instagram @datcassdoeee.