10 Photography Magazines to Follow on Instagram
Love to look at magazines filled with unique and creative photography? Then you have to check out these fascinating photography magazines to follow on Instagram right now.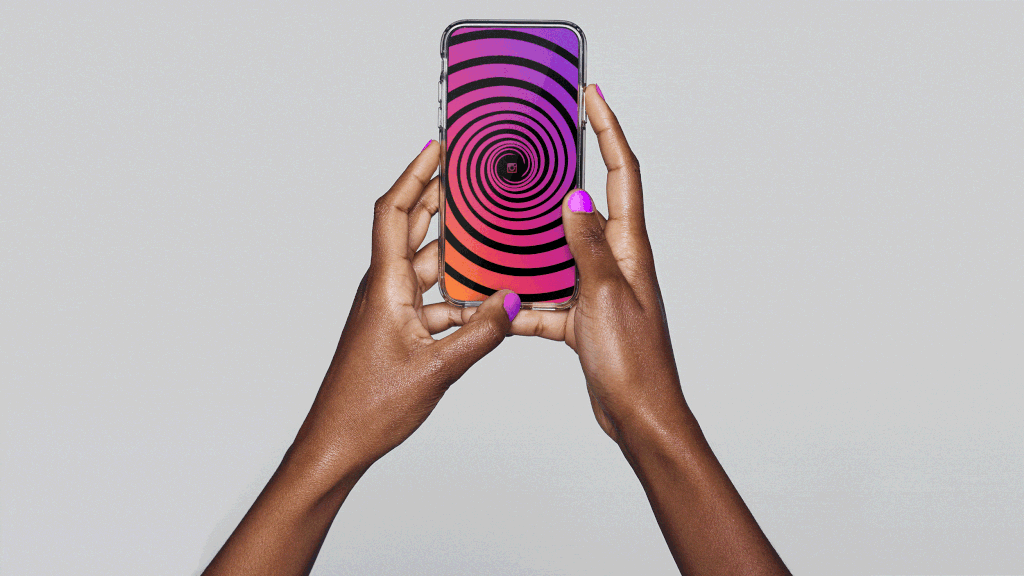 Photography magazines are definitely underrated. However, there are people out there who truly appreciate a good magazine filled with stunning and creative photos. They have collections of photos by skillful, professional photographers. Whether the magazine features a collection of a certain theme or is completely diverse, it's really aesthetically pleasing just to skim through the pages. Not to mention that these are the perfect type of magazines to place on your coffee table and use as decor pieces.
While their magazines are something to seriously check out, many of these magazine companies have social media accounts where they post some of their best photos for followers to see. But their Instagram accounts are intriguing to go through. If you want to be updated on beautiful photography on the daily, then you have to check out any of these awesome photography magazines to follow on Instagram right now.
Probably one of the most artistic photography magazines on this list, Street Photographers International(SPi) are a collective of street photographers who all aim to promote the best street photography from across the globe. They also hope to offer a platform for unrepresented photographers with extraordinary talents, from strangers on the streets to the shapes and patterns from architecture and everyday objects.
Today on their Instagram account, they attract around 12 million views and possess over 60,000 submissions within a single month. And as popular as they are, they're seen as the largest dedicated street photography recourse in the world. Not to mention that they give out awards to their most talented photographers, who are some of the most followed photographers on Instagram.
Minimal Zineis one of thebest photography magazines to follow on Instagram now. This company is an independent platform that's known to share a minimal view on contemporary visual culture. They find the little things in life worth capturing and sharing with viewers. They are currently on the lookout for fresh new collaborators and great photographers to be part of the company and share their work.
However, Minimal Zine is also a multidisciplinary creative studio where they offer creative direction and photography, as well as graphic design. Their main focus is to create intelligent and engaging visual communication and even to establish continuous and progressive relationships with their clients. While they're continuously searching and posting amazing photography on their Instagram, followers of Minimal Zine will always be entertained and amazed by all of their posts.
As a constantly evolving journal of emerging photographers, Burn Magazine is a fascinating photography magazine that consists of the most stunning photos. From nature to street and even landscape photography, there's something for everyone to gain out of from this magazine. They launched on December 21 of 2008 and are curated by Magnum photographer David Alan Harvey.
Burn publishes singles or new stories about twice a week and it's never consistent. All of their stories and photos are diverse from each other. Even if they post a single photo, there's a much deeper meaning behind it. In fact, Burn is the type of company where they want you to think about what's behind the photo.
One of the more diverse photography magazines to follow on Instagram right now is Somewhere Magazine. Somewhere is an astonishing magazine where they focus on all-things photography. As a lifestyle magazine based in Stockholm, Sweden, they focus on photography, fashion, film, designs, and travel. However, their main attraction is the photography aspect.
Their type of photography focuses more on the artistic side of life, defining colors, shapes, textures, as well as the emotions of people. Every single one of their posts is extraordinary in its own way. While they contrast from the other posts, it still represents what Somewhere Magazine is all about: based on the artistic side of the world.
If You Leave is one of the first projects by Arthur and Frank editions. It was a limited publication of a photography blog and since it was so successful, they sold in exclusive bookstores across Paris, London, and New York. And on November 2011, they even published a second volume which was followed by a successful launch and exhibition in London.
If You Leave is known to be a collection of contemporary photography where they showcase snapshots of a journey made by wanderers studying the mysterious but uncannily peaceful feelings of desolation and loneliness. Rather than a collection of an individual's work, they mostly focus on the impact of a single image. And all of their posts on their Instagram do just that—impact their followers with every single post they put up. They have truly figured out how to master their lenses.
For a publication and a platform for all artists of diverse types that possess a very meticulous style in photography and illustration work, Noice Magazine is certainly among the photography magazines to follow on Instagram. The company has a passion for patterns, light, comical essence, and allegory—which are seen as the key points in what they solely publish. Noice embraces all things arts and culture, and they represent the everyday voices of informative political essays, opinion, and news.
Noice focuses on publishing through written or visual mediums and they strive for uniting art and not categorizing them. Aside from selling their magazine, they also sell limited edition photo books, shirts, prints, and much more. The colors that they mainly aim for in their Instagram are soft colors and patterns. From street to nature photography, Noice is an easygoing photography publication where they mainly want photography compositions to play a major part in every single photo. They definitely won't be making any of the common photo composition errors.
One of the more interesting photography magazines to follow on Instagram now is Feature Shoot. Feature Shoot shows the works of international emerging and establishing photographers where they're transforming the medium through compelling, cutting-edge projects. In addition, there are contributing writers from across the world and have a wide range of interests; they feature contemporary work in various genres of photography.
From fine arts to documentary, portrait, landscape, still life, and much more, they view photography to be a very powerful form of storytelling and share works that have a strong narrative vision. And their Instagram is coated in the most unique posts you've ever seen. From art pieces to vibrant photography photos, you'll certainly love following Feature Shoot on Instagram.
Fujifeed is one of the best photography magazines to follow on Instagram now. They're an independent, ad-free online magazine that's created by X-Photographer Samuel Zeller and they started from Instagram on January 2016. Soon, they expanded to be one of the largest community of Fujifilm photographers on earth. On their magazine, they publish series and feature images on the daily, including their Instagram account and Ello.
Speaking of Instagram, all of their posts are great to check out. Since Fujifeed mainly focuses on photos that tells a deep story, each one of their posts is intriguing and worth checking out. Plus, they really make you think of what's happening behind the photo.
Yet Magazine is designed to be a triannual photography publication where they showcase editorial and photographic series from artists across the globe. Their main focus is to feature multiple diverse styles of photography without any restriction in medium, genre, or the theme. They showcase for other rising and popular international photographers and their work is essentially characterized by the quality of the submitted project, through its concept to the shoot and the editing.
Yet aims to show "the image" from various perspectives and it begins from the photography as a whole. While many of the posts on their Instagram are very simple, they hold powerful meanings behind each. Something so plain like a photo of a hand holds a deep story that's truly intriguing to see on your feed.
Finally, as one of the all-time best photography magazines to follow on Instagram, we have Archive Collective. As an online and print platform, Archive Collective is a group of talented individuals in a global creative community. They aim to bring together a curated collection of visual projects speaking to a common, overarching theme.
Their platform works as a collaborative premise and they're always open to new contributions as well as creative inputs. Archive Collective is so open that they allow literally anyone to pitch their ideas to them either as a one-time feature submission or an ongoing project through several issues. And their Instagram consists of the stunning submissions by aspiring or well-known artists. They share their stories through the posts and attempt to impact the viewers.