10 Best Portrait Photography Books Ever Published
Some of the best portrait photography books ever published feature collections of the most iconic celebrities and legends of our time, but it is the artists behind the camera that make each photo a work of art and something to be remembered.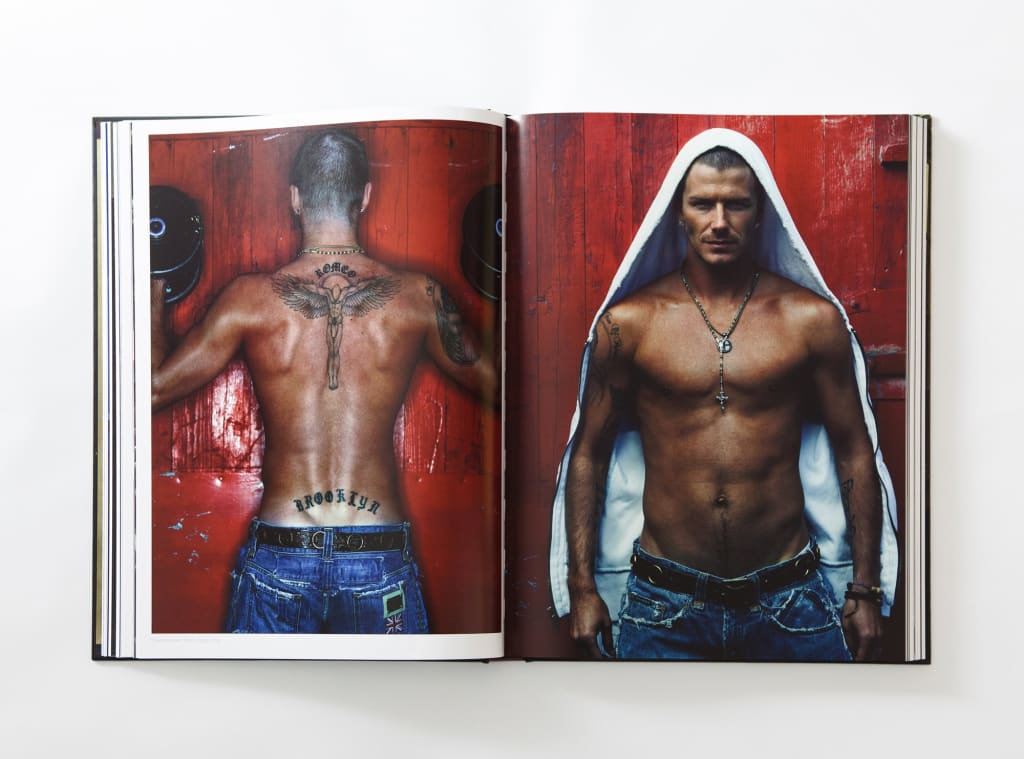 There are a wide range of portrait photography books out there in which brilliant portrait photographers have displayed their work for the world to see. Each artist has a different style, and these books can teach a lot to other aspiring artists. Books like these can also be enjoyed by anyone who appreciates what a good photo represents. A digital camera has the power to bring out so much emotion, capturing reality in exciting ways while still also being edited so that the subject conveys a much deeper meaning when necessary.
Anne Leibovitz is one of the best portrait photographers out there. Leibovitz captures some very important figures in her portraits of this century, but she also takes her own artist's eye and makes the portraits unique. Anytime you see a portrait by Leibovitz, regardless of whether or not you are familiar with her work, you will know that it is hers. Her work stands out and typically always sends a message. She knows her way behind a digital camera, and her collection displays a wide range of talent.
In Crowns by Michael Cunningham, we get a very distinct set of portraits of black women in church hats. These women all have stories behind their eyes, and though these are all portraits of women in church hats, there is a wide range of women shown in these photos with each showing a different and captivating image. Cunningham's portrait photography is interesting, and it is something to be discussed. His photoshoots may have a theme, but that does not make them boring.
The Atlas of Beauty is one of the most inspiring portrait photography books, featuring 500 portraits of women around the world taken by portrait photographer Mihaela Noroc. In this book, you get more than just photos. You get a view of the world through so many women's lives. A simple camera flash can capture so much, and these women's stories can easily be interpreted through these photos, though rarely understood, making for engaging photography with each flip of a page.
In 50 Portraits, portrait photographer Gregory Heisler displays his work of some of the most iconic celebrities, athletes, and world leaders of this century. These stunning photographs are unique and buzz-worthy, as each one represents something special. He includes portraits of people such as George H.W. Bush, Julia Roberts, Denzel Washington, and more. This is definitely one of the portrait photography books you'll want to keep on your coffee table, as making sharp portraits is just another day in the life for Heisler.
Beyond Beauty shows the work of portrait photographer Irving Penn, who is famous for his fashion portraits and work with still-life imagery. This is one of the best portrait photography books to commemorate Penn, who died in 2009, because it is a collection of his best work throughout his life. It includes a lot of unpublished work too, so this book is worth the purchase for anyone who appreciates the art of photography and Irving Penn.
One Mind's Eye by Arnold Newman is one of the best portrait photography books out there. Newman captures so many legendary icons and artists in society, presenting them on the page in a beautiful way. From O'Keefe with her husband to Stravinsky with his piano to John F. Kennedy in the United Nations chamber, Newman captures them all exactly as they are, in their natural element. Each photo is more than a face, but it is a biography of the subject within.
Herb Ritts, who died in 2002, was one of the best portrait photographers based out of Los Angeles. Ritts was famous for fashion portraits, nude photographs, and celebrity portraits. In this collection of his work by Paul Martineau, you'll see his most iconic works, as well as some unpublished work and two essays included. Because of his fame within the fashion world, Ritts was sought out by many fashion designers for his work, including designers such as Armani, Valentino, and Calvin Klein. He will forever remain a legend for the images he created.
Portraits of Power by Richard Avedon is a collection holding all of Avedon's political portraits which make big statements. Avedon died in 2004, and this book captures political pieces from the Civil Rights Movement through the Vietnam War, all the way up to the presidential elections in 2004. Avedon became extremely successful with his portrait photography and his fashion photography. This book is only a peek into one part of his insane talent.
This flashy book titled Hollywood Royale features Matthew Rolston's portrait photography, which is all Hollywood focused. Rolston photographed celebrities and took risks with his photos. He became famous during the 1980s magazine scene when gender bending and risque images were the norm, challenging portrait retouching mistakes all amateurs mistake and perfecting them as he perfected his style. This collection includes his most famous portraits, and some of the biggest icons he ever photographed.
Yousuf Karsh is truly a legendary portrait photographer, claiming his spot at the top with his book American Legends. This book is a collection of 75 portraits, containing some of the most unique and interesting legends in the world, including Leonard Bernstein, George Abbott, Walter Cronkite, Helen Hayes, and more.
These portrait photography books can be inspiration for up and coming photographers, challenge the best portrait photographers on Instagram to follow, or can serve as a great item to keep in the living room for guests to flip through and enjoy. These iconic images should be admired often, and they will surely leave an imprint on anyone who views them.
Reader insights
Be the first to share your insights about this piece.
Add your insights