Making Sharp Portraits
Sharpness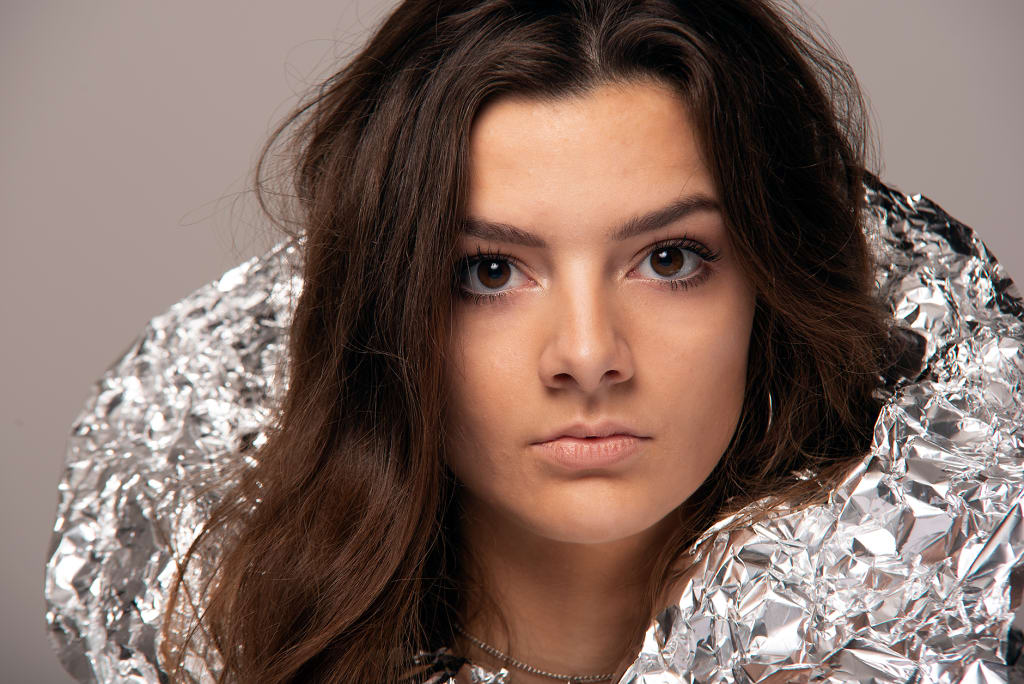 Nikon D750, 200mm, f/9, 1/160th, ISO 100
Over-sharpening images is a very common issue with portraits, but it doesn't have to be; proof shown above.
1. What is over-sharpening?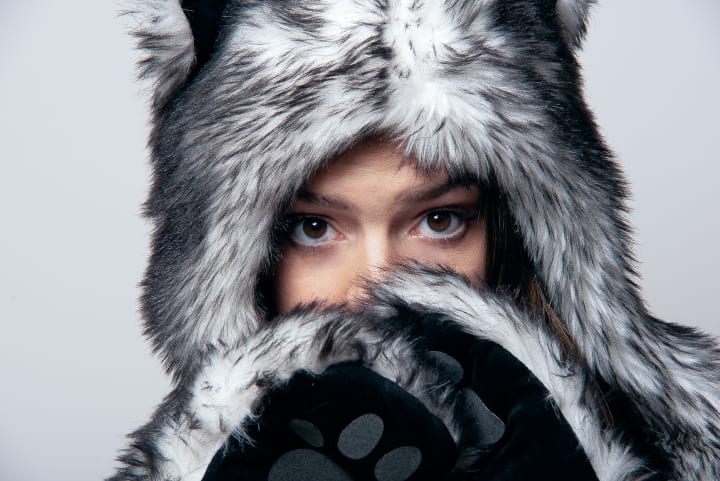 Over-sharpening is when artefacts start to appear in the image, which then start to ruin the image by creating distractions; for example, in the fur of the above image as well as the skin gaining wrinkles. This is not a good look for any aspiring model, nor is it good as an image for the photographer.
Below is an example of an image that has not been over-sharpened. In fact I used sharpening to make the skin to look softer by sharpening details.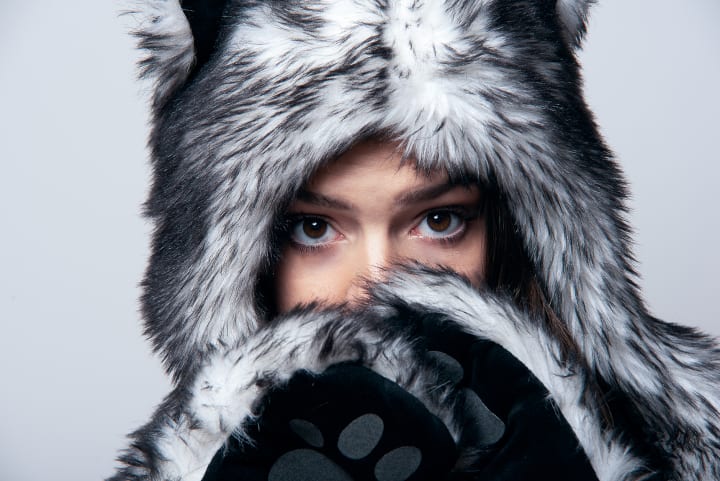 The advantage of sharpening an image is to add detail to areas of an image, where extra detail would be needed.
2. How does digital sharpening work?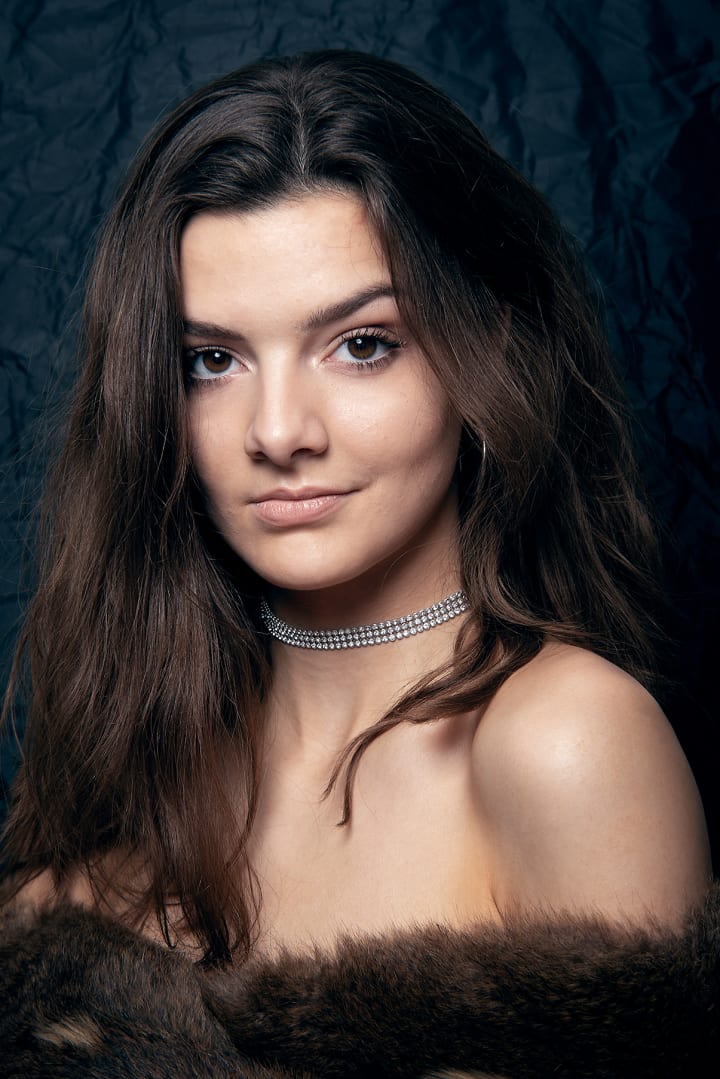 Digital sharpening works by detecting dark and light differences between pixels and enhances the difference between them. This also enhances textures like fur and hair, but it also has an adverse affect on skin. This also adds noise to an image, which when working with portraiture is bad; well, it is bad in any image (but better a still image then then a clean one).
3. How to get a sharp image?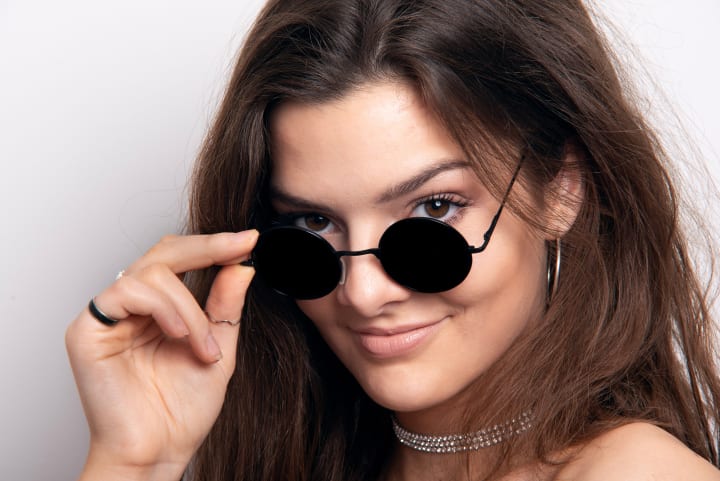 Firstly, the easiest way to gain a sharp image is to use a large depth of field (like f/8 to f/14). This allows the most area of your picture to be in focus.
Assuming you cannot use lights, the large death of field becomes hard to use with a good exposure. The next side would be the lens, if you cannot afford high end lenses as they are expensive to buy.
You could always use secondhand lenses that are pro-end from 10 to 20 years ago. All the images in this article were taken on a Sigma 70-200mm f/2.8 HSM EX DG Mark ii from 2007. It cost me £379.00, which is cheap for a lens of that quality.
On the other hand, you could always use a prime lens that has always been incredibly sharp, so your image will be a lot sharper than if you use a zoom lens—an 85mm f/1.8 from the early 2000s. They are not that expensive, and are amazing and super sharp.
By starting with a sharp lens, you will get a sharp image, and then need less sharpening in post.
In conclusion, there is nothing wrong with sharpening images in post, but too much sharpening can detract from the overall look of an image and make a mess of a good edit (as can too much smoothing). The best way to get a sharp image is using a large depth of field or high-end lenses (even if they are old), or better still both. If you have to shoot at a shallow depth of field, make sure you focus on the eye.
***
I hope this helps anyone who enjoys taking portraits and wants to know how to get more out of their lenses, especially in how to use sharpening.
If you want to know more about editing portraits I have an article about exactly that, so why not check it out:
About the Creator
Professional Wedding, Events and Portrait Photographer. Always looking for new experiences and people to meet. Have a look at my work: www.edit6.co.uk
Reader insights
Be the first to share your insights about this piece.
Add your insights