Zoey girl
My beloved dog and best friend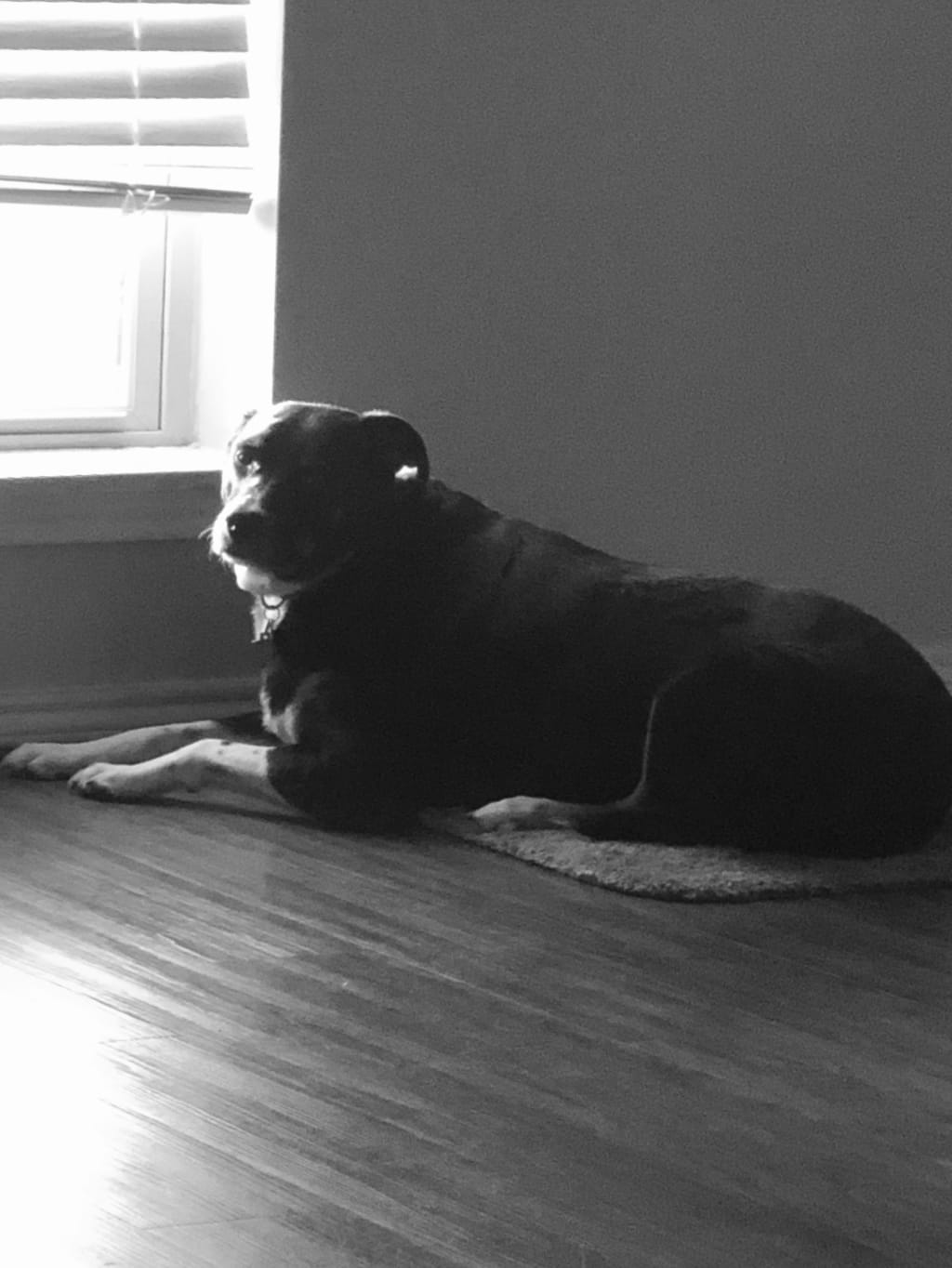 Who rescued who?
I adopted Zoey girl as a rescue, fell in love with her almost immediately although there were some tense moments of hesitation. The border collie breed is extremely active and she acted like a puppy even at an adult age. I thought what am I getting myself into?! I didn't know much about her, so we had to get to know each other. When I first got her, she was very active and full of energy. Mellowed out as she got older. Also learned that border collies are smart, oh she was. She was fairly easy to retrain . One thing I learned about her is that she prefers men, probably part of her history but Zoey and I still get along great.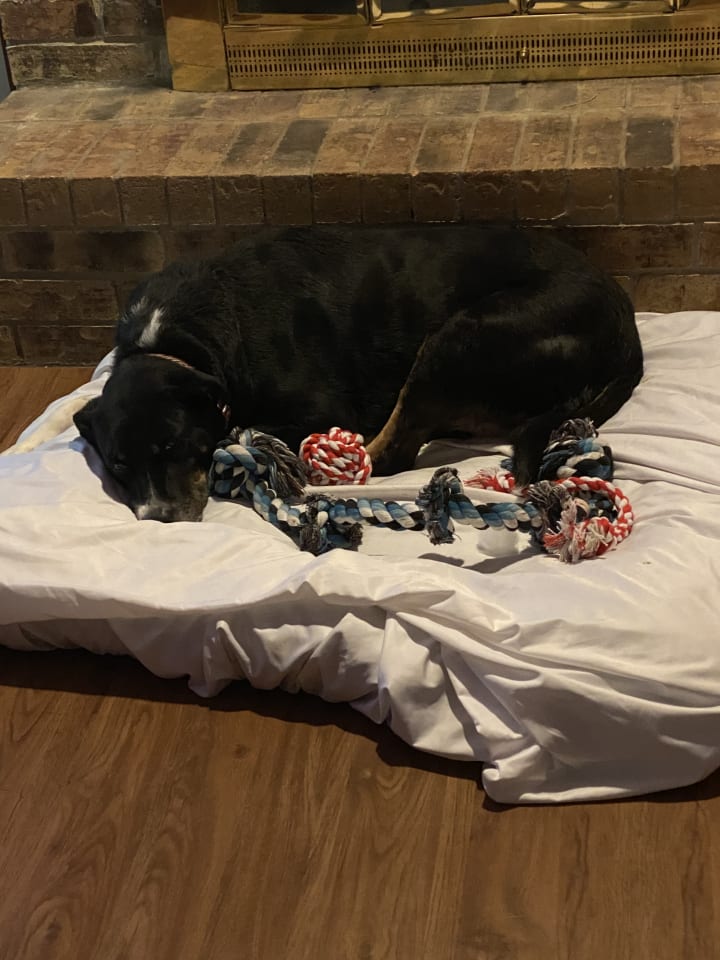 As Zoey got older, she calmed down and adjusted to her surroundings. One thing about border collies is that they like to herd, that's why all her toys, bones etc were in one spot.If you gave Zoey a toy especially a rope she'd want you to play tug -a -war oh and she'd win! The older she got, you could give her monster size bones , she'd break them in two or three and they would last for weeks even months. She loves squeaky balls! You could throw it up in the air, she'll catch it or toss it same result. Oh if she was trained well, she could be a show dog! I'm not sure she would be patient enough to be trained as a show dog.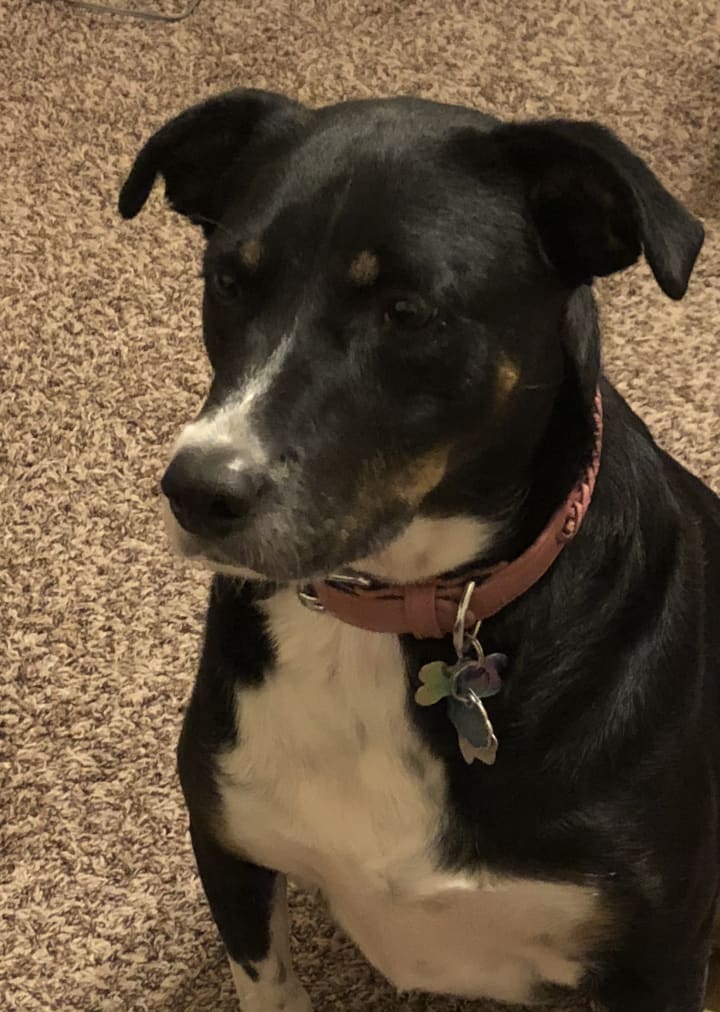 I mention I adopted Zoey as a rescue, she was 6 at the time. I didn't know much about her, wish I had. It was a learning experience for both of us. I did learn pretty quickly though that she didn't like being left alone outside, I would have to change my whole routine when it came to that. Almost 3 years later, she hasn't changed. Exception of her demeanor. Also learned that she acts like a watch dog but once someone comes inside well if she feels comfortable, you're her best friend! Uh, it doesn't quite work that way. She loves hanging around people, being alone isn't her thing. I don't regret one second adopting Zoey, I love her. If you ever decide to get a pet, a rescue is the way to go. You're helping each other whether you know it or not.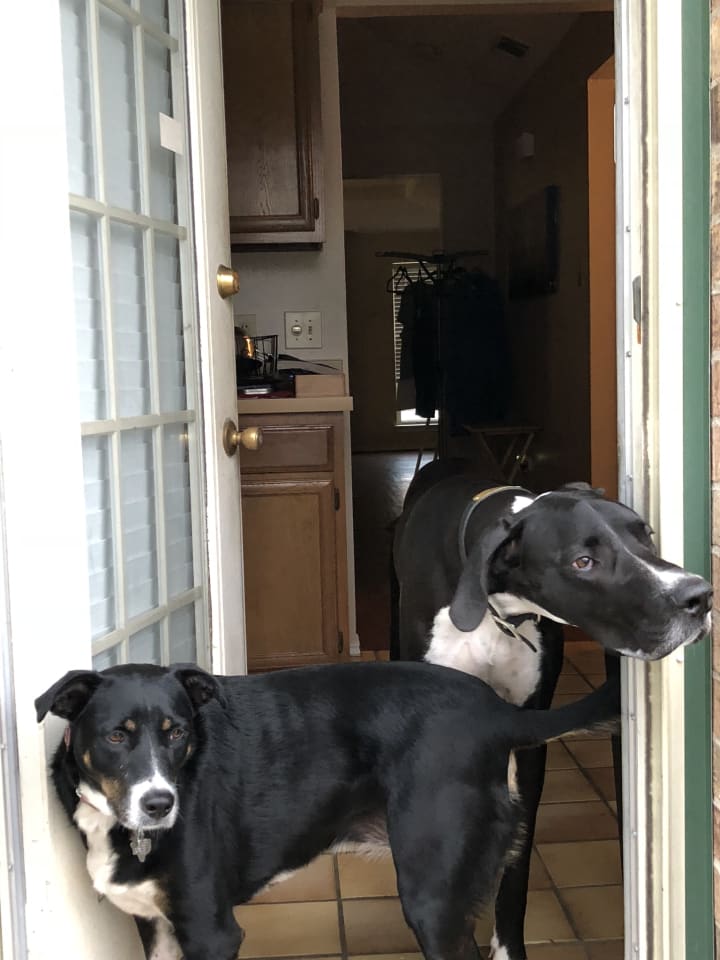 It is said that female dogs and same goes with males don't get along ( usually) . There was a time that Zoey had a playmate ( female Great Dane ) Banelli , she belonged to a friend. The two didn't get along in the beginning, Zoey was more dominant as expected but as time went on they were able to tolerate each other. Periodically they would play together, well Banelli would try, Zoey wouldn't have it. Zoey was more dominant despite she was smaller, she was trying to say hey, this is my CASA . Banelli was younger than Zoey but a lot bigger, a little intimidation going on there. In the end, they became best friends ( sort of. )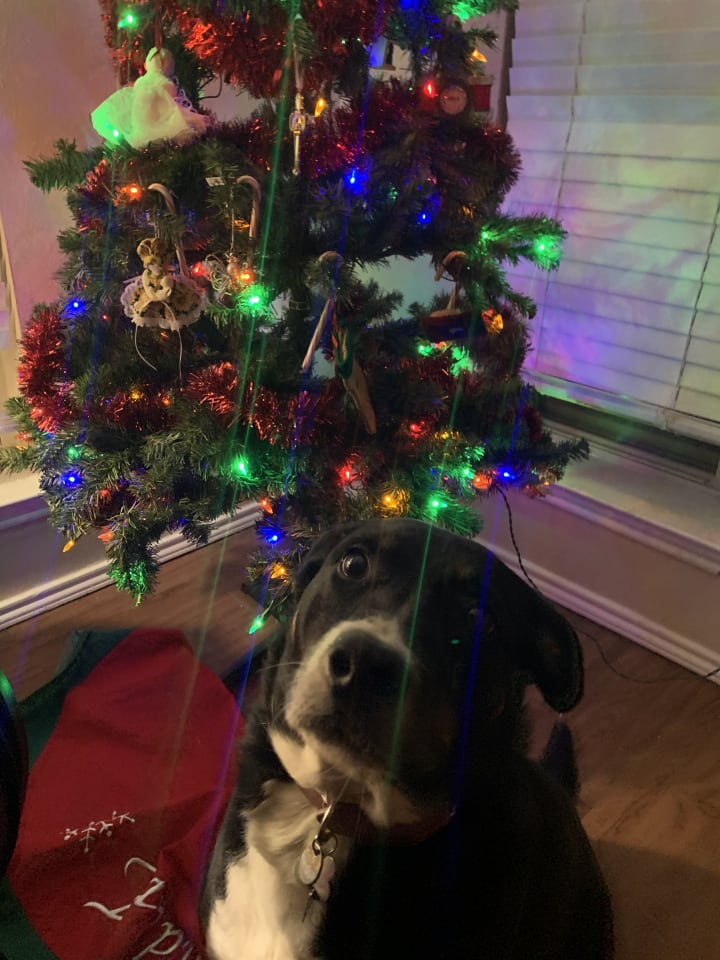 I'm not sure what it was about the lights or camera , but Zoey was into it all! Oh and it was Christmas, my favorite time of year. Zoey never tore any tinsel or messed with the lights she was smart as border collies come. Although when it came to food, all bets were off. One thing I learned though, is that she hated snow. No problem, you don't get snow in Texas ! ( usually)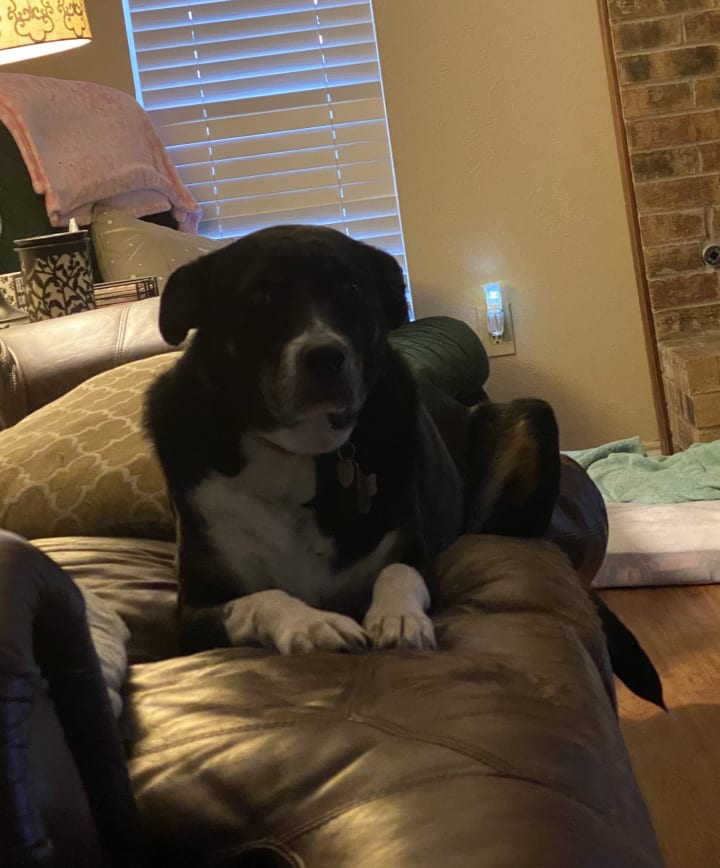 Some days I'd be watching TV or occupied with something and Zoey would stare right at me like hello, I'm still here. The couch was hers, well sort of. She knew it though. If she wasn't lying out in the sun she'd be chilling on the couch. Now you're probably wondering why I don't have any pictures of the two of us, I've attempted many times she just won't have it.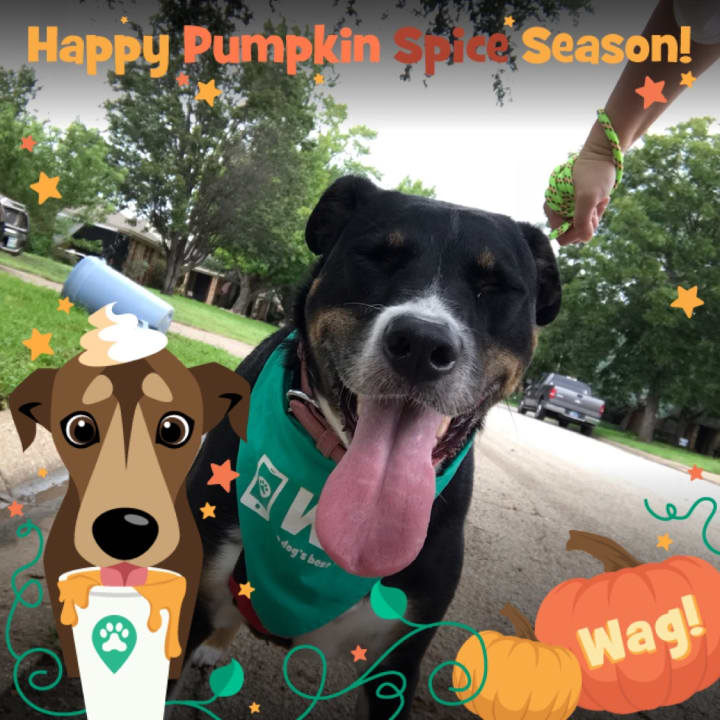 Yes I'd take Zoey girl on walks oh and she'd love it but because of her build and strength she was a little much. So I decided to try out a dog walker, she loved them, it was temporary. We started going on walks again , it's her favorite thing except for food. Due to extreme southern heat, Zoey and I don't walk as much, same goes for the cold.

Abby Morton
I am an amateur photographer and forecaster as well as skywarn spotter. I have a dog, she's my life. I knew that I'd enjoy writing over speaking any day, comes off easier.
See all posts by Abby Morton →