This Veterinary Nutritionist-Formulated Dog Food Will Keep Your Pet Healthy
Vets and chefs came together to create NomNomNow—one of the newest ways to boost canine health that pet owners adore.

Created withNom Nom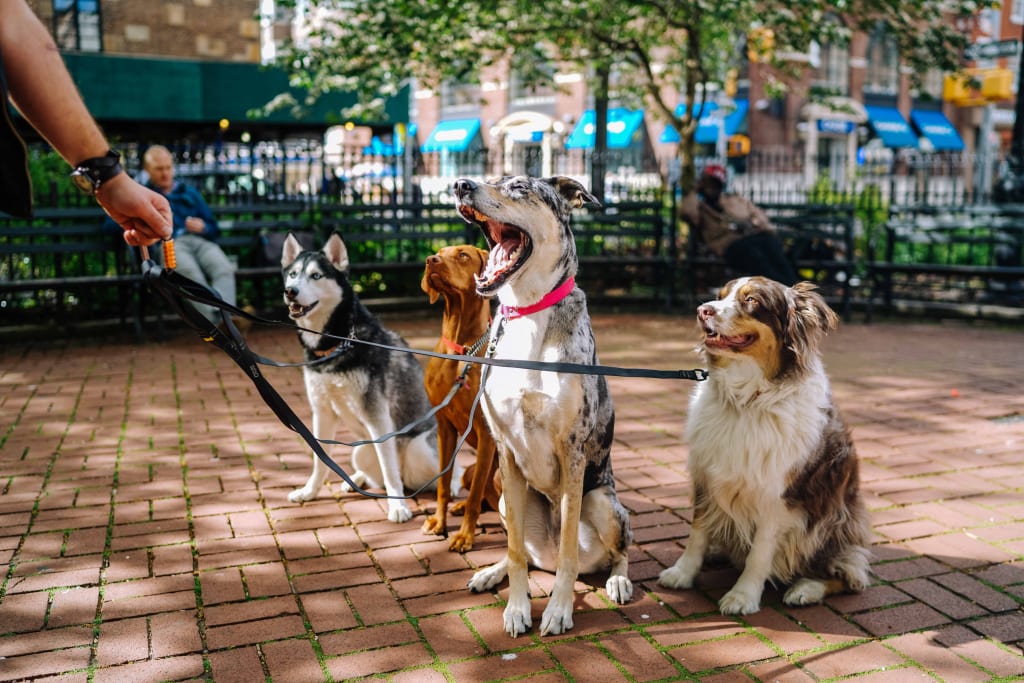 Photo by Matt Nelson
When it comes to health, humans and dogs have similar needs. Both humans and canines do best with a lot of aerobic exercise and mental stimulation. Both also tend to be happiest and healthiest when they have companionship, love, and affection. However, the biggest factor that plays into health will always be nutrition.
The rule of "you are what you eat" applies just as much to dogs as it does to people, and most pet parents are aware of this. They are also aware that different types of dog food will impact their pups differently, and that quality can vary with every dog food company out there.
Finding the right dog food for your furry family member hasn't always been easy. Kibble and mass-produced wet foods might not be favored by dogs due to the stale flavors from over processing. On the other hand, making healthy meals at home can be time-consuming and often requires a lot of veterinary knowledge.
Determining the right portions and the right nutritional balance in food for your pup can also be an issue, especially if you're not a vet. NomNomNow is a pet health company that has set out to alleviate the issue of getting vet nutritionist formulated, human-grade dog food easily and affordably. The way they are doing it has managed to wow both vets and pet parents alike.
Better Dog Food, Better Health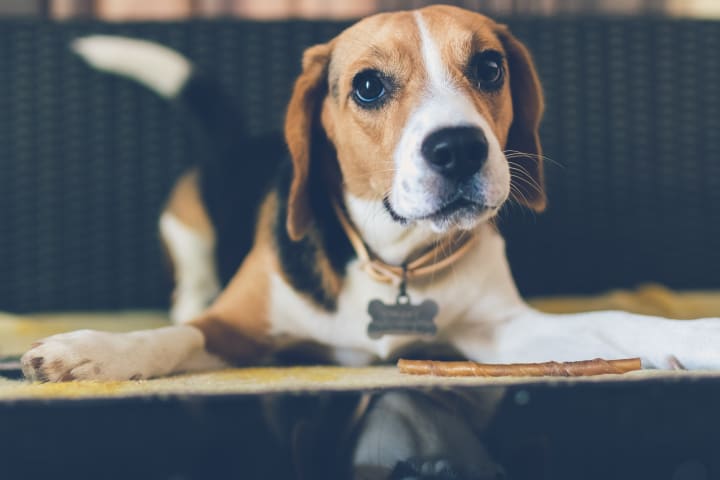 Humans and dogs both benefit from healthy foods being added to their diet. Dogs that are given a diet that's filled with fresh foods live longer, are more energetic, and are more likely to avoid illnesses like diabetes. For example, having a diet that's rich in Vitamin E, omega-3 fatty acids, and protein can help dogs have shinier coats, better joints, and less inflammation in their lifetimes.
Stale foods and foods that contain fillers not found in nature may trigger issues with puppies that have sensitive stomachs. A fresh meal featuring foods that dogs are born to enjoy is a great solution for pups who have stomach sensitivity or who may be picky eaters. By switching to a freshly prepped diet, dogs who may have stomach issues typically find their meal times to be easier and their stool to be healthier.
The Fresh Vet Formula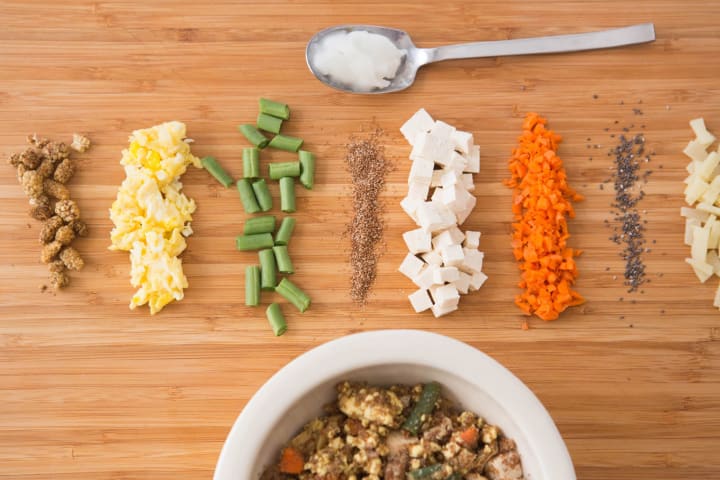 NomNomNow is the pet health company that's set out to change the way dogs eat by using the Fresh Vet Formula. The Fresh Vet Formula features a series of veterinarian-approved recipes that are cooked fresh, in small batches, days before they are given to pets. Each recipe maximizes nutritional values and uses ingredients that offer all the micro- and macro-nutrients a dog needs to stay at peak health.
Every meal plan has a different nutritional profile and is geared towards a different canine diet. You can choose from meals like Porkalicious Potluck, Chicken Chow-Wow, Tasty Turkey Fare, and Heartland Beef Mash for your pup. Each meal offers high protein levels, excellent amino acids, and ample vitamins for the furry friend in your life. Each meal is also fit for all life stages—from puppies to senior dogs.
By offering up meals featuring superfoods like green beans, carrots, and salmon, dogs get the best possible nutrition. Thanks to the filler-free recipes, pups with sensitive stomachs or picky tastebuds will have an enjoyable, worry-free meal time, every single time.
Convenience at Your Door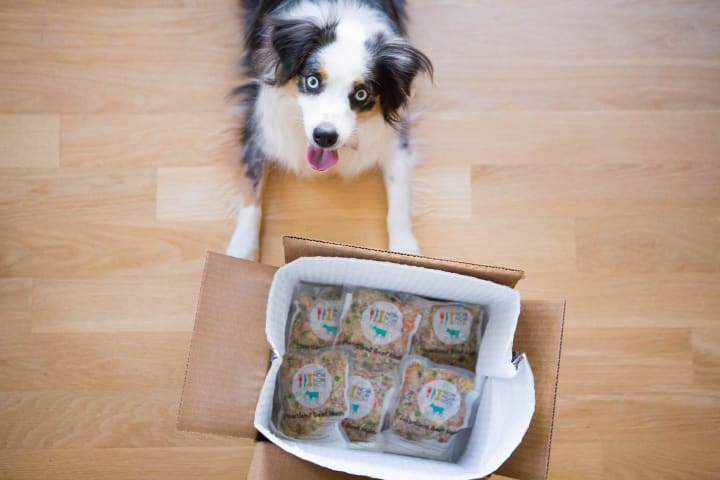 A major issue that pet parents have with their dog's diet is convenience, not to mention figuring out which food will work best for them. NomNomNow makes a point of using veterinary nutrition science expertise to formulate each meal's nutritional profile to better suit the individual pup.
This gives your pup a better diet without you needing to do all the research. To make things even easier, each freshly-made meal is bagged in the proper portion size for your pup's health and activity level specifications and delivered to your door. It's extremely rare to find a pet health company that does all that for each customer—that's what makes NomNomNow unique.
You'll never feel alone.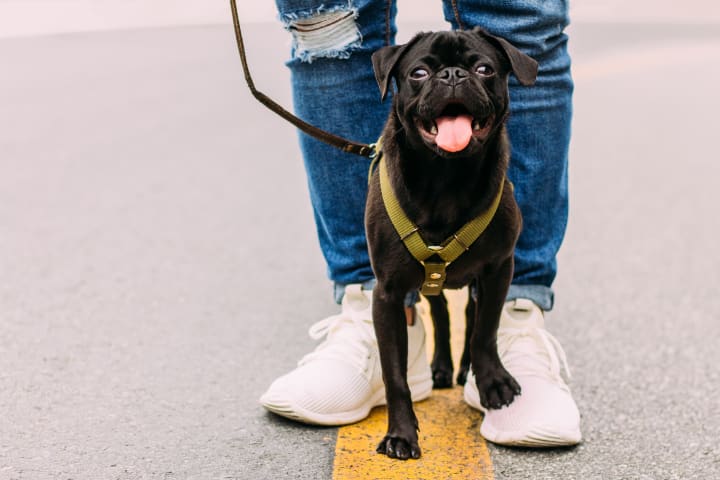 If you see or hear reviews discussing NomNomNow, you'll soon find that they don't really sound like reviews for a pet health company. Rather, it almost sounds like NomNomNow has become a part of the family.
This is because NomNomNow isn't just about providing good dog food to families on the go; it's a company that treats customers like family. World-class customer service, friendly deliveries, and plenty of education about canine nutrition is what NomNomNow is about.
NomNomNow has positioned itself as the pinnacle of canine nutrition, and it's easy to see why. Between the veterinarian-designed, custom-tailored meals, the convenience, and the excellent customer service, pet parents who want the best for their pups never have to worry about losing out on time or nutrition ever again.
About the Creator
NomNomNow helps pets live happier, longer lives by offering healthy, fresh food that's balanced for complete nutrition. Our vet formulated recipes are cooked weekly in our kitchen with wholesome, human-grade ingredients (absolutely no fillers) and delivered to your door. Learn more at NomNomNow.com
Reader insights
Good effort
You have potential. Keep practicing and don't give up!
Top insights
Expert insights and opinions

Arguments were carefully researched and presented

Heartfelt and relatable

The story invoked strong personal emotions
Add your insights