Rules of Human Servitude from Your Feline Overlords
Being Trained By a Cat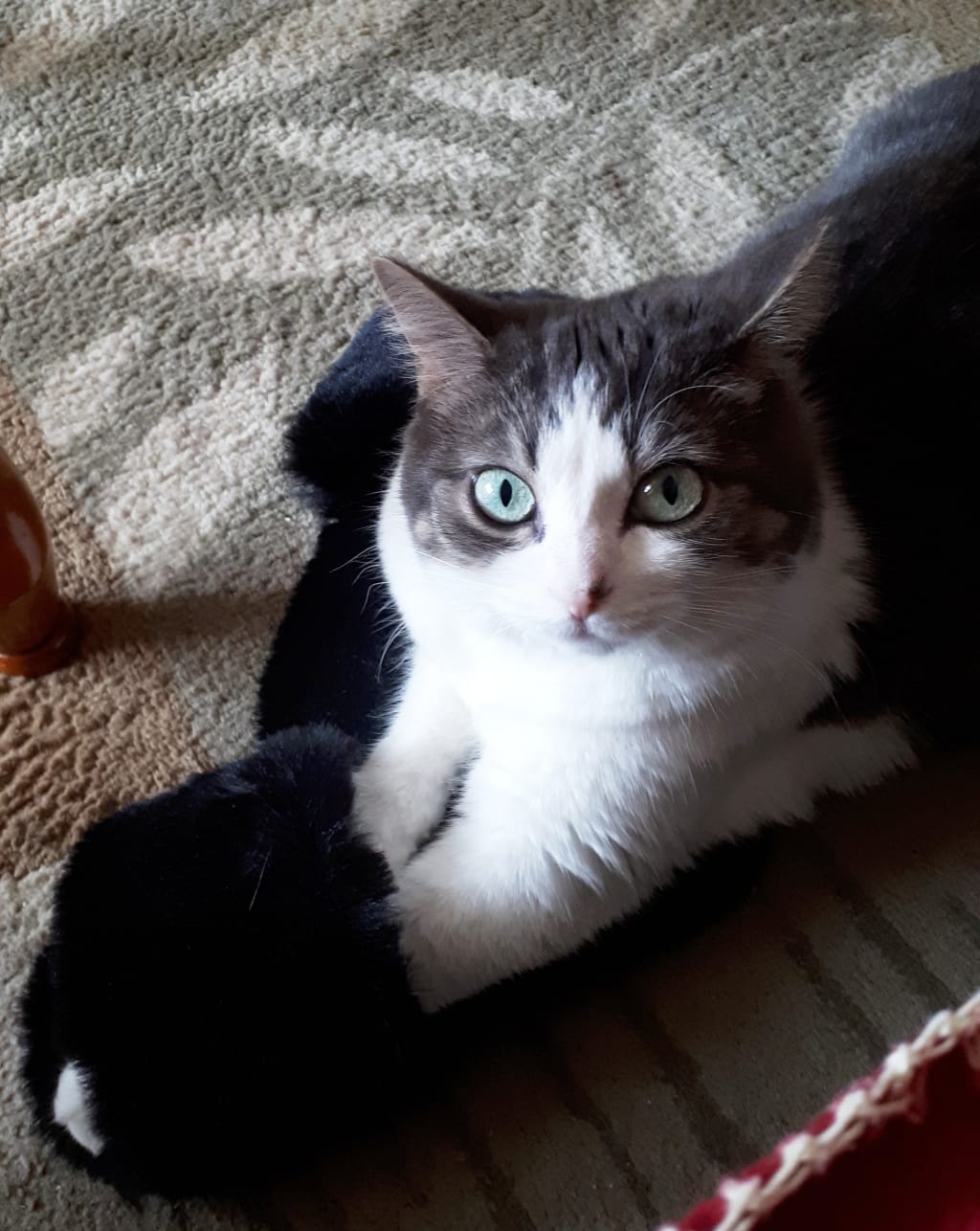 photo by author
The relationship between humans and felines has spanned millennia. Cats have been domesticated as far back as 7500 BC and were venerated and protected by the ancient Egyptians. Humans have tried, somewhat successfully, to tame the Felis Catus while being blissfully unaware that they were actually the ones being tamed. You do not "train a cat"; a cat trains you. At the behest of Her Highness, I have transcribed from "Rules of Human Servitude from Your Feline Overlords" as dictated by Abigail, Princess of the House of Holmes. Apparently, the text is a 4 volume section of the 5th-century penal code, penned by Sir Catalad and written into law by King Arthur. Personally, I think my cat made it up.
Dear Human,
It has come to my attention that there seems to be some confusion on your part as to your place in my empire. I have decided it would be beneficial to both of us for me to dictate a list of rules for you to abide by in order to care for me properly. So sit at your desk and prepare to type. I would do it myself, but I don't have thumbs. Besides, why should I?
HOW YOU SHOULD REFER TO ME
1. Do not refer to me as "the cat." I have a name. As was stated on my adoption papers the day you brought me to what would turn out to be my predestined empire, my name is Abbey. Do you remember that day? The day I screamed at the door for hours and bit you on the leg three times for ignoring my demands to be set free? I now forgive you. But I digress, back to acceptable names.
2. I have decided I don't like being called Abbey. It reminds me of the months I spent imprisoned in the so-called "shelter," surrounded by nasty, mangy, little whore cats that smelled like they were just plucked from a dumpster. I prefer, no demand, that you refer to me as Princess Abigail in formal engagements, or simply Abigail. Other acceptable monikers are Abi-Gumplin, Pretty Girl, Baby Girl, and my all-time favourite Good Girl. Use of that term may, at my discretion, earn you a reward in the form of permission to put your hands on my soft, lavish coat and pet me.
HOW YOU SHOULD NOT REFER TO ME:
1. Little Bitch. I'm not even sure what that means, but I do not appreciate the tone of your voice and the bitchy look on your face when you say it. Oh, wait a minute. I think I figured it out. You are absolutely forbidden from calling me that.
2. Prick. WHAT? I'll prick a hole in your arm if you keep calling me that.
3. Asshole. Of course, I'm an asshole. I'm a cat, you idiot! The use of this term is redundant and unnecessary. Don't do it.
4. Bad Girl. I dare you. I bloody well double-dog dare you! As you are fully aware of the intense visceral hatred I have for dogs, the fact that I even mentioned those horrid creatures in this rule should give you a hint of how deadly serious I am. DO NOT CALL ME BAD GIRL!
MY FOOD BOWL
1. My food bowl should be accessible and full at all times. If I can see the bottom, it's not full. Licking the bowl may be something you find some perverse comfort in, but to me, it is disgusting. It is your job to ensure I never see the bottom of the bowl.
2. Treats must be given to me whenever I see fit. I am a princess. It is entirely up to me if I want treats, not you. Know your place.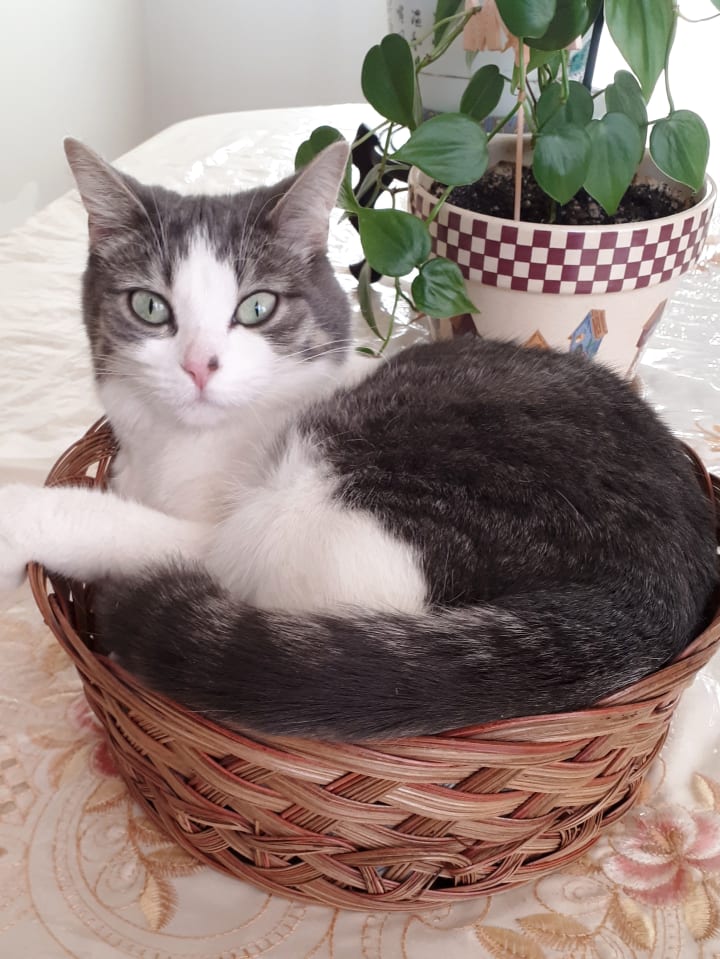 MY TERRITORY
1. My territory is the entire household. If I am in your seat or on your pillow, find somewhere else to go and be grateful I allow you to live here.
2. Do not yell at me if I jump on the table. I'm just looking for a better vantage point to stalk my prey. Besides, it's my table. Shut up.
3. If I am lying on top of you, slapping you in the face with my tail, deal with it. And no, my butt does not stink. I clean and preen myself at least ten times a day. How many times do you wash, dirtbag?
ZOOMIES
1. What you refer to as "Zoomies" is my natural instinctive exercise routine. I am a cunning predator and have to regularly hone my skills to protect you and my empire from invaders.
2. No, I will not run in a straight line. Do insects fly or crawl in a straight line? Do birds soar in a straight line? How can I maintain and enhance my incredible hunting prowess if I am allowed to run in only one direction or if I have to warn you when I'm coming? If I speed down the hallway and stop on a dime in front of your feet when you're carrying a tray, it's not my fault if you drop it. You need to pay more attention.
3. Zoomies are fun. You should try it once in a while. You certainly could stand to lose a few pounds.
PETTING ME
1. My goddess-like beauty is to be admired at all times. You may gaze into my gorgeous green eyes and admire my luxurious tabby coat, but you may only touch me when I want you to. To be honest, though, most times, I do want you to, at least until you start to bug me.
2. The fact that I am looking at you does not mean I want you to pet me. I may want that, or I may be plotting your murder. You will not know until you attempt to touch me.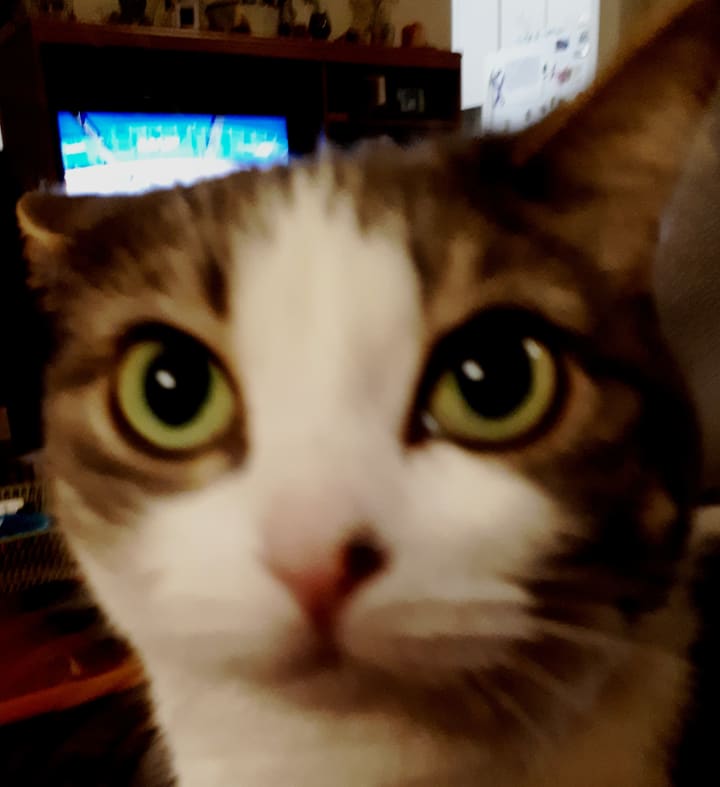 SELF INFLICTED INJURIES
1. If you get injured, it is always your fault. Just because I am purring doesn't mean I am content. When you pet me, know there are spots that you are not allowed to touch. Those spots will be determined by me and are subject to change at any time, without notice. Because I am happy with you scratching my ears doesn't mean I will still be happy in three seconds. You need to learn when to stop.
2. If you accidentally hit me with your hand or some object or clumsily trip over me, I will bite you. Apologizing will not help. You know you should never hit me, so you deserve to be punished.
YOU WORK FOR ME
1. Do not lock me out of your home office. If you continue, the next time you are on the phone with a co-worker who asks why your cat is crying, I will tell them you are abusing me. I will have you arrested and sent to jail for a very, very long time.
2. No, you cannot have these papers for the presentation you are working on. They are my bed now. You will have to finish your work later, and I do not care about your deadline.
3. Do not leave me to work at your other office. I don't particularly appreciate being left alone all day.
4. If you absolutely must leave me to work at the other office, do not come home smelling like a dog. I don't care if someone brought in their new puppy. I don't believe you when you say you did not touch it. I can smell the nasty thing, and it is breaking my heart. You are a horrible cat servant. Go away!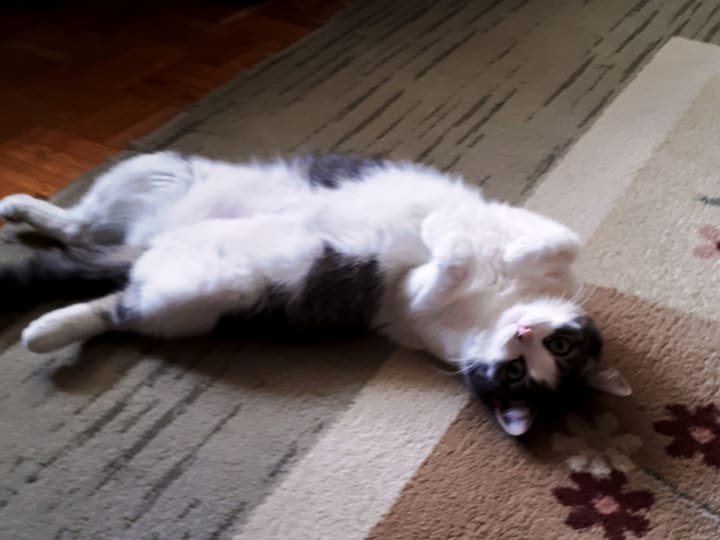 BEDTIME
1. Bedtime is anytime I want to sleep, mostly daytime, as I am a creature of the night. I do not need to adjust to your schedule.
2. If I grab your toes through the footboard at midnight or jump on you with my fetch ball at 4 a.m., get up and play with me!
Speaking of bedtime, I'm getting tired and quite frankly, I'm sick of talking to you. There are many more rules for you to learn, but we can pick this up at a later time. Meanwhile, it is your job to study and memorize the laws I have already dictated. There will be a test after my beauty sleep. Now tell me I'm a good girl and get out.
cat
About the author
Canadian family girl with a recently discovered love for writing. Other loves include animals and sports.
Reader insights
Outstanding
Excellent work. Looking forward to reading more!
Top insights
Excellent storytelling

Original narrative & well developed characters

Compelling and original writing

Creative use of language & vocab

Easy to read and follow

Well-structured & engaging content
Expert insights and opinions

Arguments were carefully researched and presented

Heartfelt and relatable

The story invoked strong personal emotions

On-point and relevant

Writing reflected the title & theme
Add your insights