Pet Safety During Hurricanes
Emergency Plans to Keep Pets Safe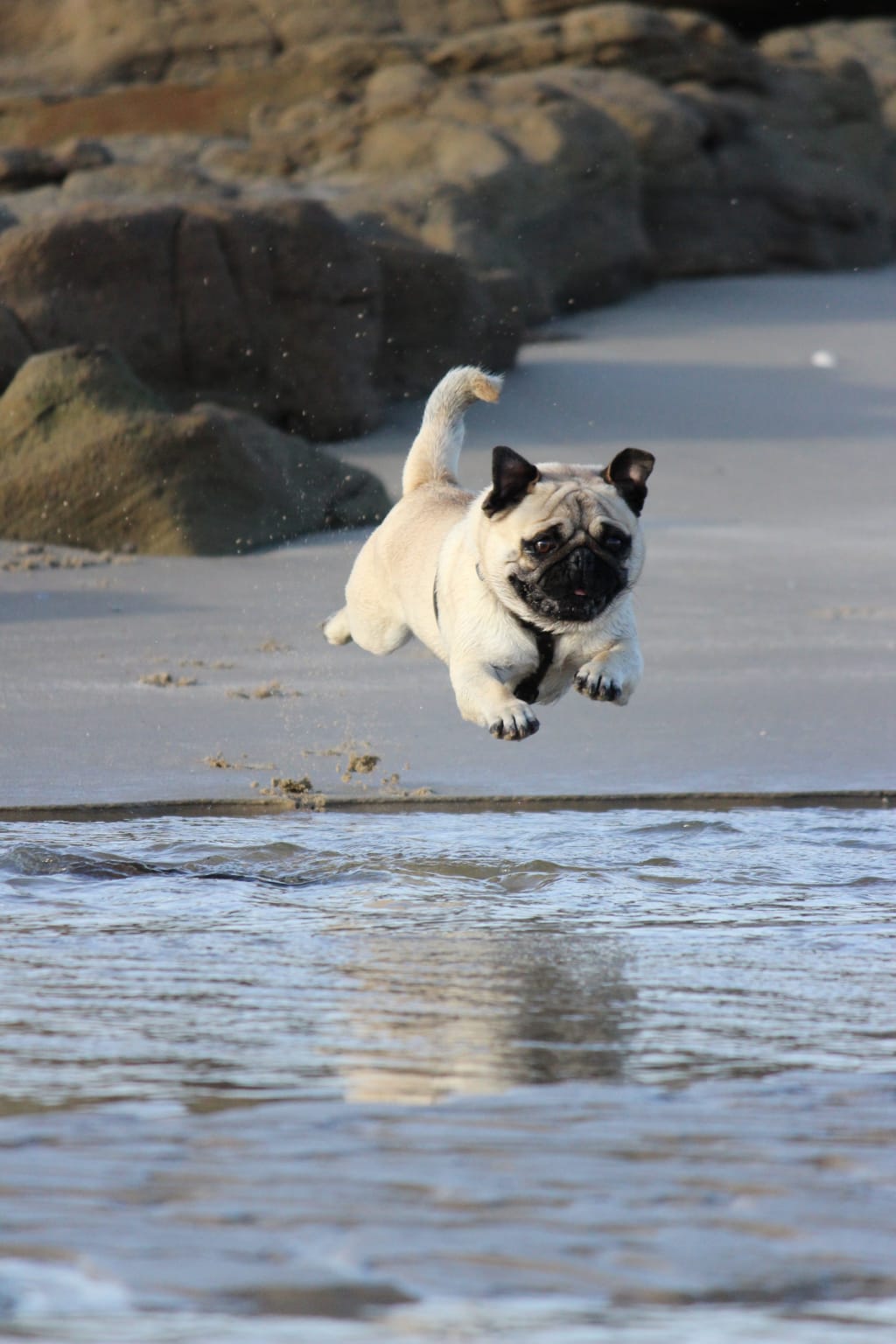 Photo by Bruce Galpin on Unsplash
Food. Activities. Gas. Transportation.
These issues are vital to creating a legitimate hurricane plan for humans - but don't forget to make plan for your pets, too!!
Here are a few ways to prepare to get your pets to safety when you are facing a natural disaster, such as a hurricane.
Food
For a hurricane, tornado, or other natural disaster, you should have 3-5 days of food for each pet. Pre-portion the food to make it easier when you are traveling. For dogs and cats, for example, you need 2 baggies of food per day or 1 baggie of dry food and 1 can of wet food. Scoop and store the food to make it easy to give to pets during the storm. If you don't think you'll have time to grab your daily food bowls, pick up some cheapies at dollar stores that you'll have available with you. Add in a couple of snacks per day to keep your furry friends happy!
Water
Each mammal needs a gallon of water for every 2 days to use for water and cleaning. So for a dog, cat, pig, rabbit, or guinea pig, you need 1-2 gallons of spring water. The water is less than $1 per gallon, so it's pretty inexpensive to get enough water. For other pets, such as reptiles or bird, look at how much water your animal needs for a week. In most cases, a half-gallon of water or less will work. Be sure to get a container that closes well and put it in your hurricane stash.
Medical Records
Just in case a pet needs emergency veterinarian care or other help during an emergency, it is important to have a copy of each pet's medical records. Put them in plastic sheet protectors to keep them safe. Also include the number of rabies certificates, vaccine information, and anything else that could be vital to keep your pet safe.
Toys
Keeping a pet busy during a hurricane is important to help keep everyone feeling happy and comfortable. Pick up three or four toys that are similar to ones your pet normally enjoys. Put these toys in a bag separate from daily toys and bring them out as needed in an emergency.
Lodging
In most cases, you will be able to stay at your home during a hurricane emergency. In some cases, however, you may need to travel. Be sure that you know the best lodging options. Contact your local emergency services organization *before* a hurricane and find out whether your town will have shelters open to pets. Also, make a list of hotels that allow pets along the route to a family member's home or a location where you will go if you need to evacuate.
Thank about not only where you plan to stay but also how you will get the pet there. Dogs, cats, pigs, and other similar pets can travel in a crate. Birds, rodents, and other animals may need a travel cage. Make sure that you have a simple, comfy way to travel with your pet.
Comfort
A small pet bed for a cat, dog, rabbit, or other similar pet will go a long way in helping your pet feel comfortable during an evacuation. You also may want to pick up a small, soft blanket specifically for hurricane preparation. For other pets, try to think of what the animal really would enjoy and make sure to pick it up. That may mean a running wheel for a hamster or a play mirror for a bird.
Waste
It's unfortunate, but our pets will need somewhere to deposit their waste during an emergency. For cats, have 3 sandwich bags of kitty litter that can be put into a small disposable bowl. Each bowl should last 1-2 days, given you just under a week of litter. Dogs should have a full roll of "poop bags," which should be fine in most emergencies. Birds, guinea pigs, and rabbits need newspaper to go in their cages. Just make sure you can handle pet waste for 7 days while you're planning.