Helping Teens with Virtual Learning
Tips to Transition to Remote Learning During Quarantine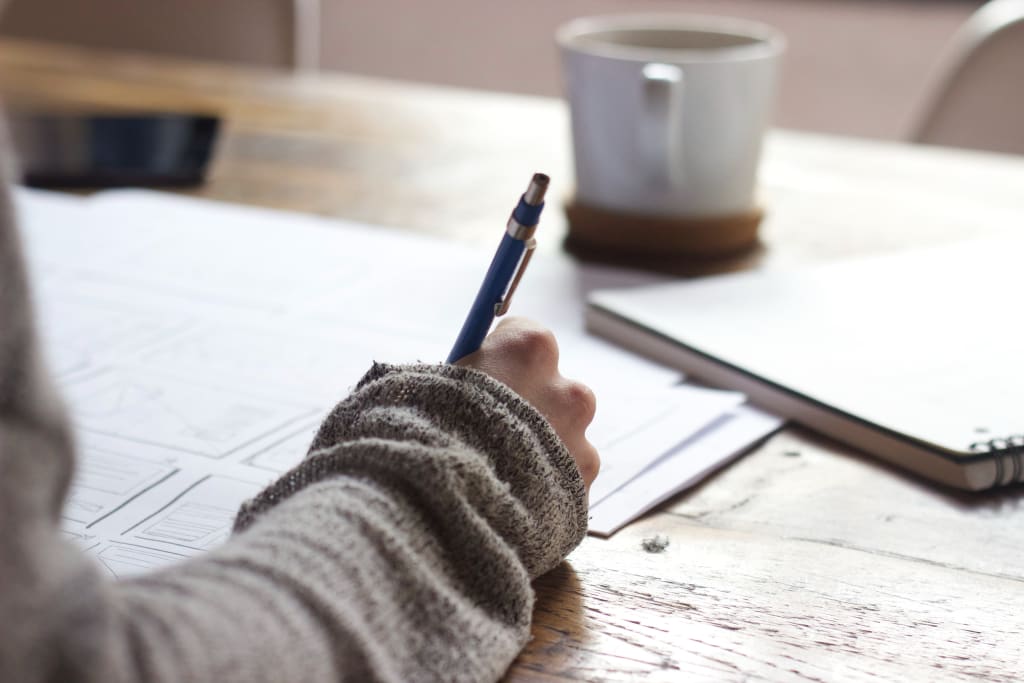 Photo by Green Chameleon on Unsplash
With millions of students around the United States moving to remote learning during the coronavirus outbreak, challenges abound. Families are suddenly all working and going to school in the same space, which presents space and noise conflicts. It also can be easy to lose focus and get little done. Transitioning to virtual classrooms can be made easier by following a few useful tips.
Make sure everyone has a comfortable place to work.
Don't leave workspaces to chance. Instead have everyone find a spot - a desk, a table, a TV tray - to work. The spot should be comfortable but encourage working space. The couch may not be the best place to sit, but if someone needs to be there for space reasons, make sure there is a table to hold pen and paper and a drink and still be able to work.
Set a flexible daily schedule.
A rigid schedule when virtual schooling during the coronavirus quarantine probably won't work during this time because so much is up in the air. Virtual meetings will happen at different times throughout the day, and there will be varying expectations for school. Have a schedule but keep it flexible. Get up and eat breakfast. Start working at the same time each day and work for a 2-hour block. Add in lunch, another block of work, and be sure to put time for exercise and other activities. Teens rebel when they feel boxed in, so make sure the schedule is something that can work for everyone's learning style.
Create clear expectations from the beginning.
For many teens, this drastic change in lifestyle can create chaos. TV, video games, and talking with friends are going to be big parts of their lives while everyone waits out the coronavirus. The best way to maintain good relationships is to set down expectations from the beginning. When should your teen go to bed? When is playing video games acceptable? What's going to be different? Answering these questions together is key.
Make sure everyone is sticking to a morning routine.
No one has to get as dressed up as if going to school or work but not rolling out of bed in pajamas and straight to a Google Meet is not going to help anyone's mental health. Stick to a standard routine: get dressed, make bed, eat breakfast, and brush teeth. If you teen sticks with this routine, it sets the right intention for the day, which will make the day move more smoothly.
Rotate household duties.
With everyone home all of the time, it may be time to re-evaluate the chores. For some families, cooking every meal at home is new, but one person - Mom! - should not bear the responsibility of this new lifestyle. Instead, determine what everyone can do to make the situation more equitable. That may mean each child makes lunch once a week or that laundry is built into the new school day. Keeping the physical environment orderly helps with mental health.
Check in daily.
With the challenge of everyone being at home and activities suspended, making sure life is working well for everyone is important to get through the coronavirus quarantine with everyone feeling great. Spend a few minutes at the end of each day to ask how everyone is feeling and if there are any growing concerns. Teens may want to talk about specific classes or not getting to see friends. Help with coming up with solutions. Sometimes they may need more down time for a day, or they may need to alter when they do schoolwork for a day or two. Take your teen's concerns seriously, and you will be on the path to making virtual learning more effective.
high school
Brandi is a writer and political junkie. She is the author of 3 children's books and writes about politics and caregiving. Visit her online at www.CaringForZebras.com.