Omar's Diary to 5th June 2020
Hot weather,naturism, letters, birthdays and home baking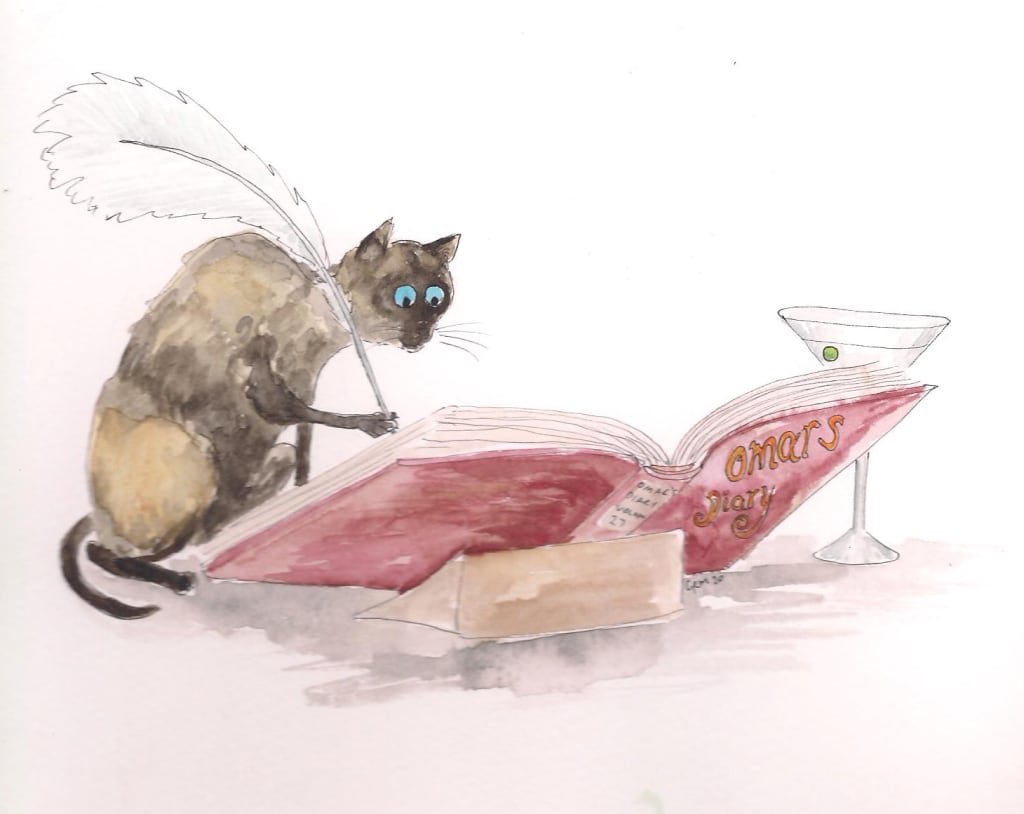 Saturday 30th and Sunday 31st May 2020
Both days have been soporifically hot and so they passed in a blur under the cooling whir of a fan.
Monday 1st June 2020
Man Servant had to visit the local shop that supplies equine feeds this morning and returned home in a deep state of surprise, neigh shock.
While he was in the car park he was approached by another male member of the servant species and asked directions. Man Servant suggested to the stranger that it sounded like he was looking for a health spa or a gymnasium and asked if it would still be open during the current lock down.
"It is a leisure club for naturists" was the reply.
Hence Man Servant's inquiring exclamation on his return to Omar Towers of "Why me?"
Of course, he could not resist mentioning it on social media which resulted in him receiving quite a bit of ribbing. What was most surprising was that one servant commented that there was just such an establishment located less than a mile from Omar Towers.
To add to Man Servant's stress I let out a well timed call demanding luncheon even though most of my breakfast was still in the bowl. He promptly cleaned the bowl, the training has finally worked, and served me a fresh sachet of salmon flakes in jelly. I looked at it, sniffed it, huffed and walked away.
His last words on this subject were "You fussy little....."
Tuesday 2nd June 2020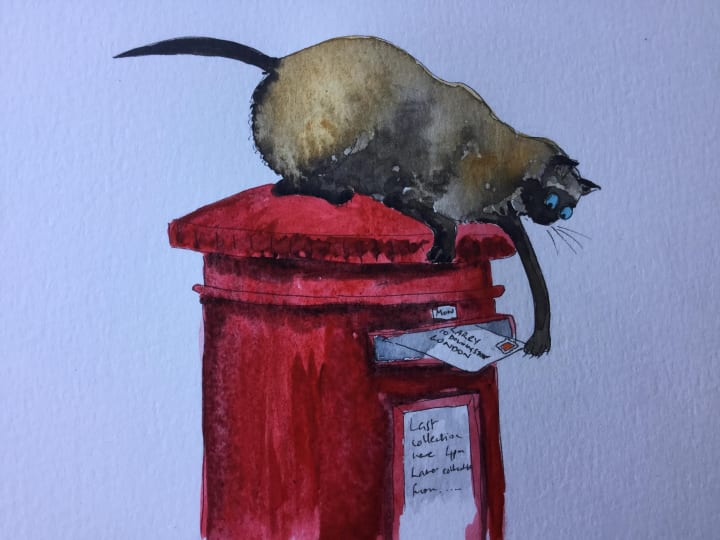 Today was a good day for writing some letters. I do love sending and receiving letters.
"To read, write and converse in due proportion, is therefore, the business of a man of letters" Samuel Johnson (1709 – 1784)
My letters are always polite and respectful.
As you may already know or remember (Omar's Diary to 27th May 2020) I wrote to Tesco in May expressing my concern about the increase in the price of milk and the unavailability of certain products and publications for the discerning diner and reader. Tesco did reply to which I responded in the most polite and respectful tones. I told them that my Servants had found alternative, more reliable and cost-effective sources.
I also mentioned that Man Servant had bought some milk, the cause of the first letter, whose price had been increased by five pence since last week. As far as I am aware milk producers are still struggling financially and barely able to earn a profit. So, I asked Tesco if the price increase was going to be paid to the farmers? I also pointed out that they could not blame rising fuel costs for the increase as diesel prices are at a record low currently.
Man Servant and I do watch and read the news. We also partake of social media. And, if we see anything posted that we are unsure about we cross check it whenever we can.
Recently there has been a post that is being cut and pasted on to various timelines about how the media is handling the COVID 19 crisis. It claims they are missing the mood of the nation, always trying to trip up members of the Government with difficult questions and generally being negative about the whole situation.
This post is said to have originated from a servant named "Lord Sugar" and by the way it is laid out he delegated the work to one of his many apprentices. Then at the end there is a disclaimer that not all the words are from him. This left us both very confused. So, to resolve that confusion I have written to Lord Sugar asking him if indeed this was what he had written.
Man Servant and I finished the day doing some last minute wrapping of Lady Servant's presents in time for her birthday tomorrow.
To unwind from all of this rather intense level of activity I spent ten minutes playing with my balls in our baronial hall. I do love the jingly one best.
Wednesday 3rd June 2020
Today was Lady Servant's birthday but because she had to go to work celebrations and presents were deferred until this evening. She especially liked the card Mitsie and I crafted for her although Mitsie is still trying to remove the glue from her paws.
One of Lady Servant's favourite gifts was a picture from "Pegs Pony Pics" of everyone connected with Omar Towers watching her finish a dressage test. All of us were included. Mitsie rode Rainbow, Man Servant was on Benney and I rode Bryn while Lady Servant was on Skye. All of us held up scores for her test and mine was the highest. That pleased her very much.
Thursday 4th June 2020
Hopefully today is the day Lord Sugar and Tesco will have received my letters today.
The "red thing" had the electric roof serviced this morning and it has rained for most of the day since.
Our front door was left open for a few minutes today and we had a feline intruder. Skimbleshanks from the next house had the brazen cheek to enter uninvited and play with my balls. How rude?
Otherwise a quiet day of sleeping and eating.
Friday 5th June 2020
Omar Towers was imbued with the soft aroma of baking today as Man Servant, after much prompting from Lady Servant, baked a batch of peanut flavored biscuits. I am currently searching online for some feline biscuit recipes so he could attempt those next time he is in a baking mood. So, if anyone has any recipes for feline snacks could you please send them to me.
Thank you.