Omar's Diary for May & June 2022
Mitzi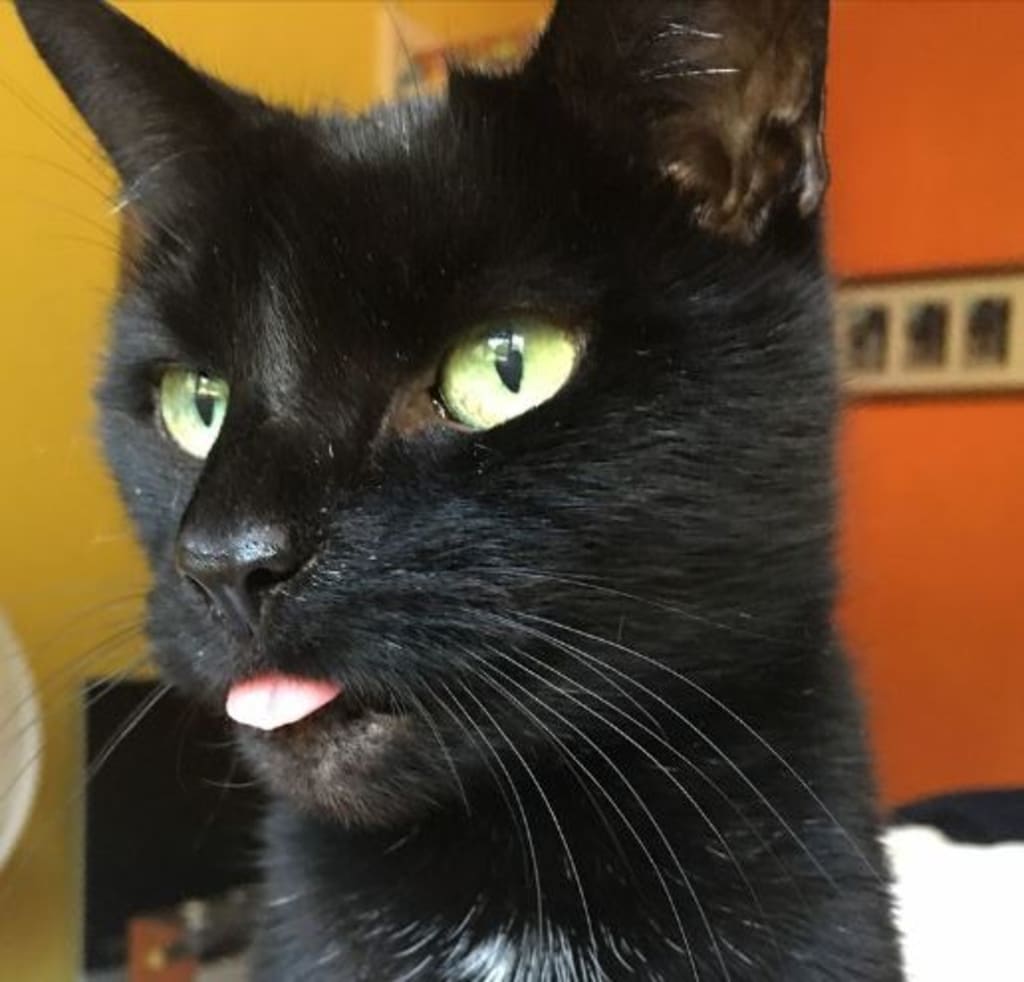 Mitzi 2004 est - June 2022
It is with heartfelt sadness that the Servants and I had to say "goodbye" to Mitzi during the first week of June.
She had battled against the ravages of age that finally caught up with her in her eighteenth, as far as we can ascertain, year. In the end the Servants made what is often the hardest but always the kindest decision.
Mitzi came to live with us here at Omar Towers seven years ago,
Her early years were spent on a nearby country estate that we can see from here. Not in the main house but in a cottage in the grounds with her own servant. The story her then servant relayed to us is that during her time there she did an excellent job of controlling the rabbit (lepus for those versed in Latin) population. And lived "Below stairs" as they say in certain circles.
Inevitably her servant met someone, moved from the estate and set up home near to us. Life was good there in the home she shared with two servants. another feline and a canine. They all rubbed along until...
A very small member of the servant species joined the household causing seismic ruptures to the harmonious routine. It was not much of a problem for her while the small servant was confined to her cot, play pen or had to be carried everywhere. It did become a problem when the small servant developed her own mobility and started to invade what had been sacrosanct territory around the home. While this small servant was a quadruped Mitzi could escape from her unwanted attentions. It was when the small servant became a biped Mitzi decided to move out.
As my private entrance to the residence was never locked and there was always kibble available moving in here for Mitzi seemed a natural progression. I have to admit that in the early days I did not agree with that so called "natural progression". It upset my rather languid lifestyle which my own Servants were being trained to support at the time.
However, Mitzi and I did eventually reach an understanding, and to use that word again, "rubbed" along in domestic harmony for several years. Oh yes, we did have our minor spats but they were short lived, rare and usually over something very trivial.
Having been homeless myself before arriving at Omar Towers I, in hindsight, find it difficult not to feel slightly ashamed of my feelings of antipathy towards her during what were very traumatic days for her. At least she was not taken away against her will to a less welcoming place.
We even got to the stages where we dined together despite me finding some of her manners close to appalling. During our last few summers when global warming felt like it had really taken hold we shared the hot sun spots. Like heliotropes we followed them in and around Omar Towers.
When the Servants are away they engage the services of itinerant servants. Mitzi served a very useful function during those days. It was always her that would hear the front door open and disturb me as she rushed downstairs to put on her most appealing expression as if to say "They forgot to feed us before they left". I would follow her a few minutes later just as the meal was being served. She made sure we both got fed.
Some of my fondest memories of her are from the run up to Christmas; Advent. Every year Lady Servant would buy a feline Advent Calendar from the Lilly's range of products. And every morning once the calendar started to countdown the days to Christmas morning it was always Mitzi who waited impatiently for the small snacks to be released for us. (I usually let her have all of them.)
Mitzi is now resting forever at the end of the formal garden in one of her favourite spots. It is marked by a rose which has just bloomed its first vibrant yellow flower.
RIP
satire
About the author
When you read my words they may not be perfect but I hope they:
1. Engage you
2. Entertain you
3. At least make you smile (Omar's Diaries) or
4. Think about this crazy world we live in and
5. Never accept anything at face value
Reader insights
Be the first to share your insights about this piece.
Add your insights