Must Have Products to Mask Pet Odor
Is your little furry one also a little stinky one? Don't dwell in the smell any longer, get your hands on these must have products to mask pet odor. Trust me, they're life changing!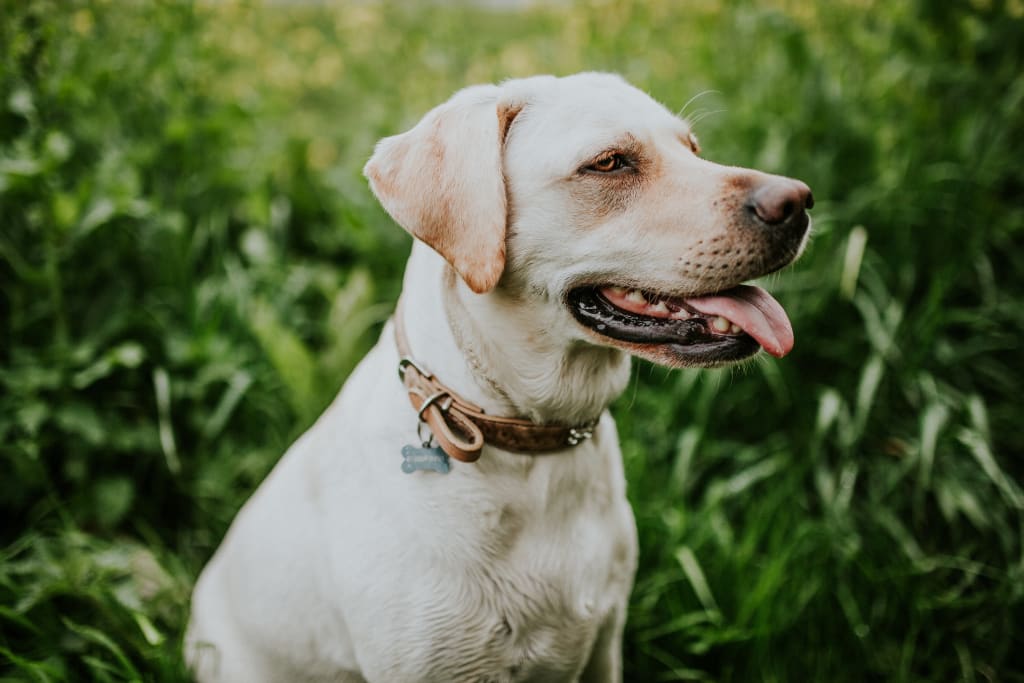 We love our pets no matter what they do — they're just innocent little fur (or scale) balls that literally mean no harm. Even if they broke that expensive vase you recently bought. Or if your cat decided to randomly attack, ripping holes in your curtains… for the fourth time. But they are animals since they go by instinct, so dogs are being dogs and cats are being cats. Can't help it, right?
The only thing that can be in between you, your pet, and the love you two share is their odor. Yes, these adorable, fluffy, smiley little things are also little stinkers — I mean some of them reek. Certain times odors that are so unbearable to whiff that you have to pinch your nose — no, wear an odor removing face mask to handle the source of the smell. And even if your pet is a smelly one, we still love them... but the smells have to go. Like, seriously have to go.
Regular home remedies sometimes don't budge these awful smells, and they only work for so long. Don't get me wrong, a lot of them work. But some of our pets bring in the craziest stenches that we have to head towards plan B — odor removal products specifically designed for pets. If you're running out of ideas or don't know what's best for your smelly cat (Friends, anyone?), these are the top must have products to mask pet odor. Stock up on these if your pet rarely has a trace of cleanliness.
Arm & Hammer is definitely one of the more well-known household products for getting rid of dirt and grime on any surface. Aside from actually getting the job done, their Pet Stain & Odor Eliminator works wonders, too! I believe that any pet owner should acquire at least one of these — it's a necessity when owning a pet, smelly or not.
It works as an odor and stain remover, getting rid of the two forever. And they're not joking about that. The product contains OxiClean stain fighters, which means that this is tough stuff, guys. However, you shouldn't use this on any wool, leather, or silk surface; it'll ruin it. But this product is great for removing urine and poop off of carpets! We've all been through that struggle, so don't make it a struggle again with the Pet Stain & Odor Eliminator! One of the greatest must have products to mask pet odor.
Fresh Step is a popular brand for eliminating cat odors from litter boxes — making this one of the must have products to mask pet odor. Cats are messy. Let's admit it. And their stink is no different. Which means their litter boxes always reek, and the bathroom will sometimes be filled with the smell of their litter — which isn't pleasant at all.
So, Fresh Step's Clumping Cat Litter is ideal for those who can't bear a smelly bathroom, because your cat's stench is ten times smellier for a little one. This product inhibits bacterial odor for up to ten days! Seriously, just what we need. It destroys the toughest odors from litter boxes with the Power of Febreze (thank you, Febreze). As for the ClumpLock, it locks in liquid and odors on contact, turning them into clumps, and making it super easy for us to clean up! And we know how annoying it is to clean up cat litter...
Like I've said before, cats are messy... and they also shed fur like crazy (depending on their breed). If you're constantly finding cat fur all over your couches, bed, carpets, wooden floors, um... basically everywhere, then you have to own a cat brush. Everyone who owns a cat should already have one, but if you don't, how are you living with a cat?
Cat fur clinging to any surface can be a true bother, and smell sometimes, too. Which is why, and before your cat's fur gets on anywhere else, you should brush their fur with this product to remove any loose strands of fur. And honestly, do this everyday or every other day if you can't every day. Not only will your little fur ball enjoy the grooming, but you'll be pleased to find less and less fur lying around the place — making this one of the best must have products to mask pet odor.
Aside from cat fur clinging to couches and carpets, dogs shed, too. You dogs can't get away with this one! And some of them shed a lot — you wouldn't even believe it until you find clumps of fur attached to your pillows. Also, when your dog had her fun running around outside and returns inside to settle onto the couch, her smelly fur can end up on all over the couch cushions and pillows... no one wants to sit on those.
Which makes this pet hair handheld vacuum ideal for dog owners, and even cat owners! It's so easy to use, too. If you spot a cluster of fur on the floor or piled in the corner of your house, you can easily remove it with this product. Not only is it super effective, but since it's so small, you can store this almost anywhere!
There are times when your pet somehow stank up the entire room and there's no source of pet stains to detect where the odor is coming from. Sure, air fresheners can help, but how long will you keep spraying that stuff — probably until you run out. In this case, the best solution would be to use a candle!
Candles are perfect when you want the whole house to have one scent, and they last long, too. Even if your room doesn't smell, make it smell more pleasant with a lit scented candle. When it comes to one of the best must have products to mask pet odor and smelly pets, this is a great product to really stock up on. Just light this candle, keep it far from reach so your pet doesn't knock it over, and keep it lit until the terrible odor is replaced with a more pleasant scent. You won't have to continue spraying air fresheners!
There's a lot on cats, huh? Well, they are little stinkers! Especially when it comes to their litter box — the smell is an actual nightmare. But what's worse than a terrifying nightmare is the sight of your cat completely missing the litter box. I wouldn't wish that upon even my worst enemy!
To avoid your cat from pooping on the floor, and not in the litter box (I don't get how they miss), get your hands on this perfect litter mat! Place this right in front of your cat's litter box and it'll basically pick up whatever poop or urine your cat decides to place on the floor rather than the litter box. It's very easy to clean up, too. And the mat is designed to clean paws after your cat is finished with the litter box, as well — a great cleaning hack for pet owners.
If you're not into candles, or scared that your pet will somehow get to it and knock it down, then this product is a better choice when it comes to must have products to mask pet odor. You can literally place this anywhere in the house, but also away from your pets in case they become curious and make it a chew toy.
The pet air freshener is really easy to use. All you have to do is twist the top and it ignites the scent to release around the area. It lasts really long, too, so you'll be getting endless amounts of freshness around the room — which will totally eliminate your pet's odors.
If your dog or cat really stinks, you cannot help but buy air fresheners to conceal their odors. We still love them, of course, but their smell can sometimes be much larger than the love they have for us. From the list of must have products to mask pet odor, this product is perfect when you need a quick spray of freshness!
If your dog peed on the carpet, after you vigorously scrubbed the stains out, you can remove the odor lingering in the air and around the carpet with this Febreze fabric freshener. It's definitely a plus when removing pet stains — it adds freshness after removing a stain. And after spraying this, you'll forget that your dog even peed on the carpet in the first place.
Dogs love to be outside and running around freely — but they can stink in the midst of it all. If you have a patio or a small patch of turf that your friendly canine rolls around in daily, then it's clear that they'll soon end up smelling like a ball of sweat and dirt. Then your pup will come inside reeking like... sweat and dirt.
Prevent these smells from entering your home, and soon your nostrils, with the Outdoor Odor Eliminator by Simple Green! Spray this all over your patio and even that patch of turf grass and the odors will completely vanish — leaving your house, and your adorable dog, smelling fresh and clean.
Don't be fooled by this little product. The fresh scent it gives off is certainly strong and long lasting. Not to mention this particular one gives off sweet citrus scents! And it's so easy to use, just peel off the top label and the scent will work its way through the vents.
Place this anywhere you want freshness like your pup's pet bed, your cat's litter box, or any other dog or cat furniture where pet odors occur most often — making this one of the must have products to mask pet odor. Make sure you stock up on these, too. No one can ever have enough pet odor absorbing air fresheners.
product review
Does hot yoga, has 3 Yorkies and a hamster, and listens to John Mayer religiously.
Receive stories by Rachel Blanchard in

your feed