Must Have Cat Furniture
For the most audacious of all feline lovers, here is a list of the must have cat furniture for your purrfect little pet friend.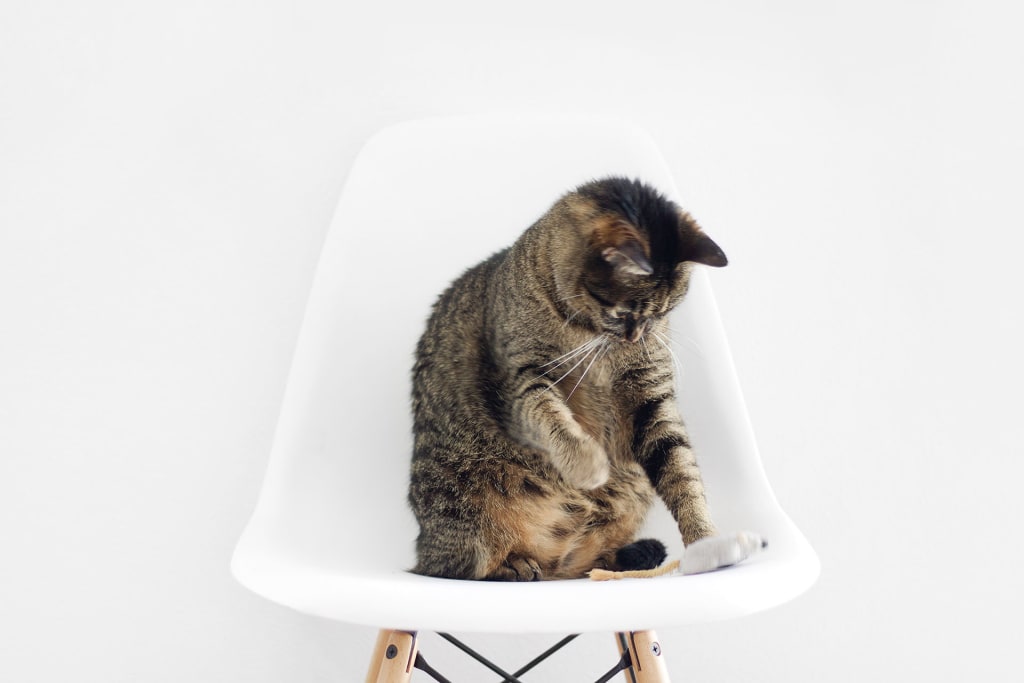 Ever wonder what kind of furniture would look great with your cat? No? Well, now you can, even if you have one of those swanky exotic cat breeds — or one of the largest cat breeds around.
Picking the perfect feline furnishings are definitely tricky, what with a host of different styles and creations out there, must have cat furniture isn't the easiest task.
Whether it be cocoons, trees, funnels, scratchers, or even bridges, there are vast examples of pet-friendly furniture. To put your furry friend at ease, and to rustle your whiskers a little, here are some must have cat furniture for the feline you love.
The ABO Gear fun tunnel, or funnel, is the perfect pet-friendly gift. It can be placed anywhere in the house and options as a cute little addition for children to bond with their kitty.
Two peepholes on the outside give you some comfort and amusement whenever your feline adventures into the funnel. A removable ball comes equipped at the end, so your furry friend has some entertainment after traversing through the faux fur encasement.
The funnel can even be folded up, making it one of the best in a long line of must have cat furniture, simply because of its portability.
This sleek, ingenious design gives cats and owner relief in the comforts of their own space.
Made out of recycled cardboard and non-toxic glue, the cat scratcher lounge will let your kitty have the best dreams all while scratching its little heart away.
Affordable and portable, this must have cat furniture piece is really set apart from all the rest. It mixes productivity with the essential comfortability that all cats need in their home.
This must have cat furniture is one of the best little beds for your kitty, because it has thermodynamic heating for those who get a little cooler at night.
The Thermo-Kitty Bed comes in a myriad of different colors, from red to beige, and can be bought in two different sizes.
Don't let your little kitty settle with any old pet bed, this one adds that perfect amount of extra warmth and is extremely comfortable. If you want your feline sleeping snug at night, the Thermo-Kitty will put their whiskers in a furl.
Every furry feline loves climbing. To add, every kitty out there can't go a day without mounting some piece of your well-cleaned and refurbished furniture.
So, if your cat is like most, this giant cat tree is awesome for the adventurers out there who love getting up to the highest spots with a little extra challenge. It also gives them some scratching apparatuses and is a great source of fun.
Though it may be a little expensive for a feline, this must have cat furniture is paws down the most extravagant on this list and will leave your pet jumping and clawing for ages.
Though it may not be exactly furniture, still the hidden litter box makes potty look like adventure time.
Festooned into the likeness of a house plant, this little Hidden Litter Box will confuse all of your guests and lets your feline potty in absolute secrecy. It comes with a filtered vent that systematically rids the inside of dust and odor.
If you hate dealing with both smell and overall grotesqueness of an open litter box, especially if you live in an apartment, try out Good Pet Stuff's Hidden Litter Box. Your cat just might end up thanking you.
Chic, crisp, and portable, the handmade Cat Cocoon will leave your pet in a state of perpetual relaxation.
Designed from sheep wool, making it super soft and cuddly, the cocoon is an instant favorite in the must have cat furniture community. Plus it comes in a myriad of different colors, allowing your little kitten to have its own personalized cocoon.
It's also durable and machine washable, so you don't have to stress about cleaning or maintenance.
Perfect for the felines that love dark areas and warm cuddle spots, grab a cocoon soon so your own kitty can hatch into this beautiful fashion statement.
As one of the more furnitureesque pieces from this list, the A-Frame Cat Bed frees up living room space without leaving your cat bestie out in the cold.
With both you and kitty in mind, this purrfect little furnishing adds some style and extra dimensions to your home interior, plus it lets the love of your pet life relax without getting in the way.
If you appreciate interior design, love mixing and matching pieces in the house, and want your cat to have the best place to rest without getting in the way, then the A-Frame Cat Bed is perfect for you.
If you're more of a designer and like to create the fun your cat will enjoy for years on end, try out this Wall-Mounted Cat Perch, which is basically a long ladder for your kitty to lounge on.
This must have cat furniture is perfect for the more adventurous and high-sprung of felines. It comes in a wide range of different sizes and is multi-leveled, making it extremely versatile.
While it may be time-consuming to build, this little walkway will last forever and gives your kitty the perfect place to swing from when you finally get that catio developed.
Don't leave your beloved pet at home for work all day without grabbing at least one of these must have cat furniture picks, because they're sure to make them purr in excitement and glee.