Meet Gulf World's Rough-Tooth Dolphin Family
The Panama City-based Gulf World is currently the only known facility in the western hemisphere to house a colony of these offshore mammals. Note: I have no association with Gulf World.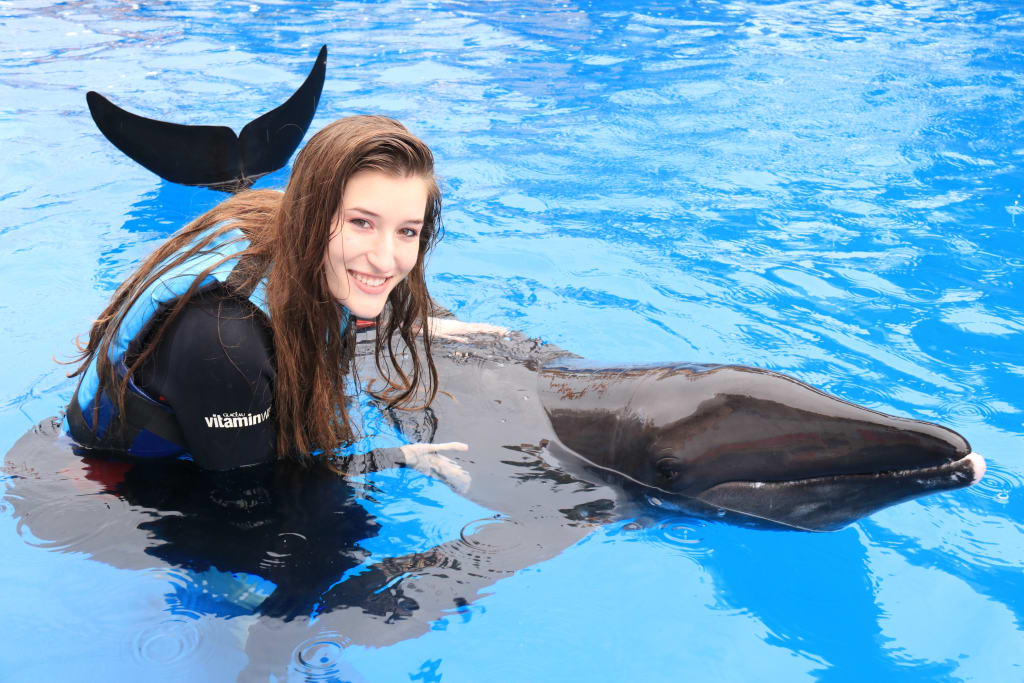 Although there are a few facilities that house rough-tooth dolphins(many of them are based in Asia), there is only one facility in North America that currently houses an entire pod of these little-known offshore mammals and that facility is known as Gulf World in Panama City, Florida. In fact, they are currently the only known zoological facility in the entire western world to house a resident pod in its care. Currently, Gulf World has six of these still-little known marine mammals, who were all rescued, rehabilitated, but were all deemed to be non-releasable by the US government for various reasons. In addition, they work with a group of researchers from the Rough-Tooth Project, who are trying to determine if the species, like the bottlenose dolphins, have a signature whistle of their very own.
So, without further due, I would like to introduce you all to Gulf World's family of rescued rough-tooth dolphins.
Largo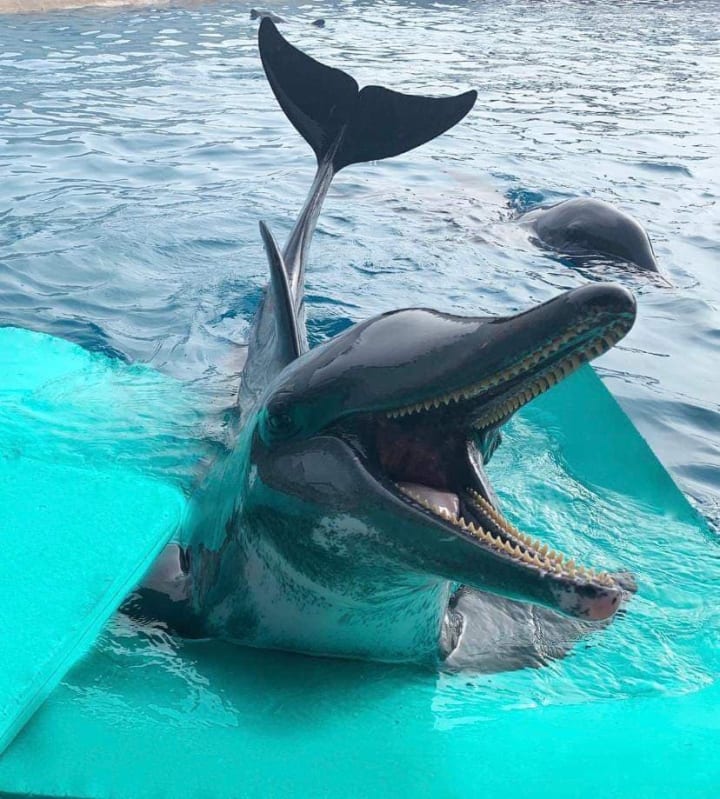 Rescued off the coast of the Florida Keys in March of 2005, Largo was part of a mass stranding event in which a large number of rough-tooth dolphins all stranded at the same time. At the time of her original stranding, Largo was still a young calf who was still nursing. So, during her rehabilitation, Largo was hand-fed with a bottle. Due to her very young age at the time of her stranding, the United States National Marine Fisheries Services deemed her to be non-releasable and Gulf World eventually became her forever home.
She can be identified by the white marking that she has on both sides of her head right behind her eyes. In addition, Largo also has two black dots on her tongue.
As for Largo's personality, well, trainers say that she is the loudest of all the dolphins and will often try to get their attention with some loud vocal calls. She enjoys ice, tongue touches, and combining different behaviors at one time.
Kitana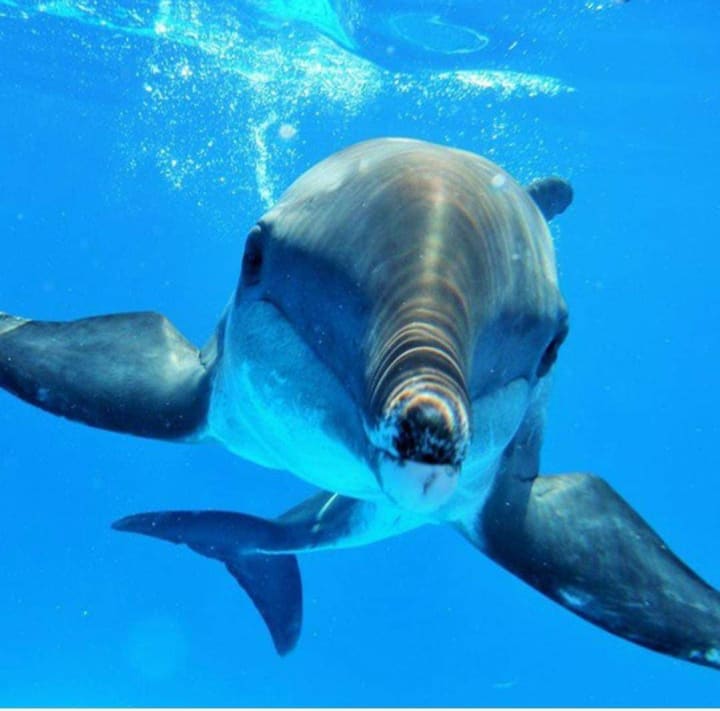 Kitana was rescued off the coast of Cape San Blas, FL by the Gulf World Institute in August 2009. During her rehabilitation, veterinarians were able to determine that Kitana had developed significant hearing loss, and as a result, she would be determined to be required to live in human care for the rest of her life. So, Gulf World would give her a permanent home with their other dolphins.
Kitana can be easily recognized by the pink coloration on both her stomach and along her sides. She is also known to be fun-loving as well.
Dagny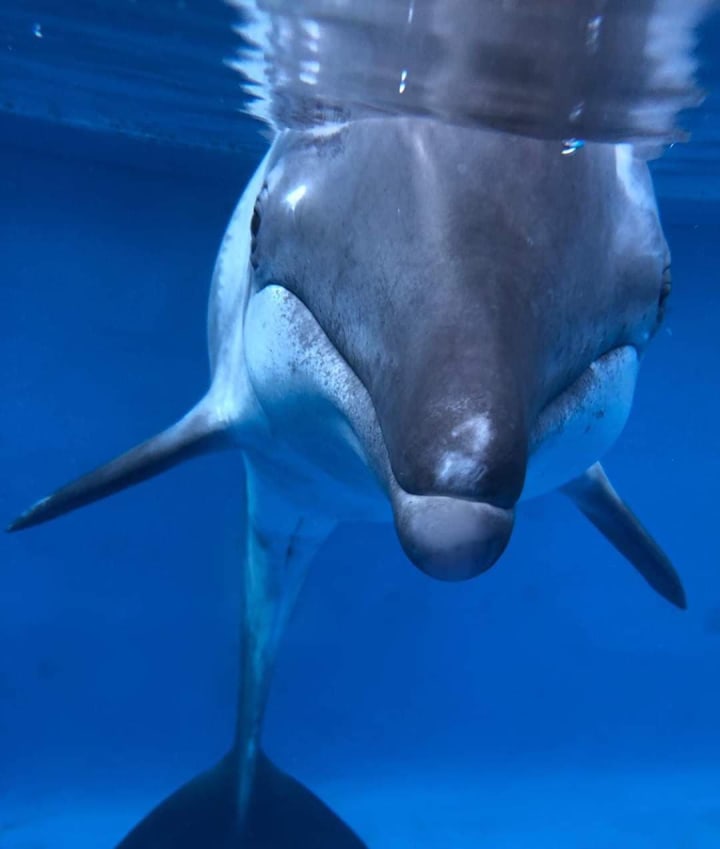 Having to have stranded off the coast of Mississippi right after Hurricane Micheal in October 2018, Dagny was rehabilitated but was determined to not be a great candidate for release after it was discovered that she was suffering from hearing loss. From there, she went on to live at her forever home at Gulf World where she continues to thrive from this day forward. Trainers describe Dags as toddler-like, full of energy, and making friends with both people and animals alike.
She is also a fast learner and loves attention all the way.
Ivan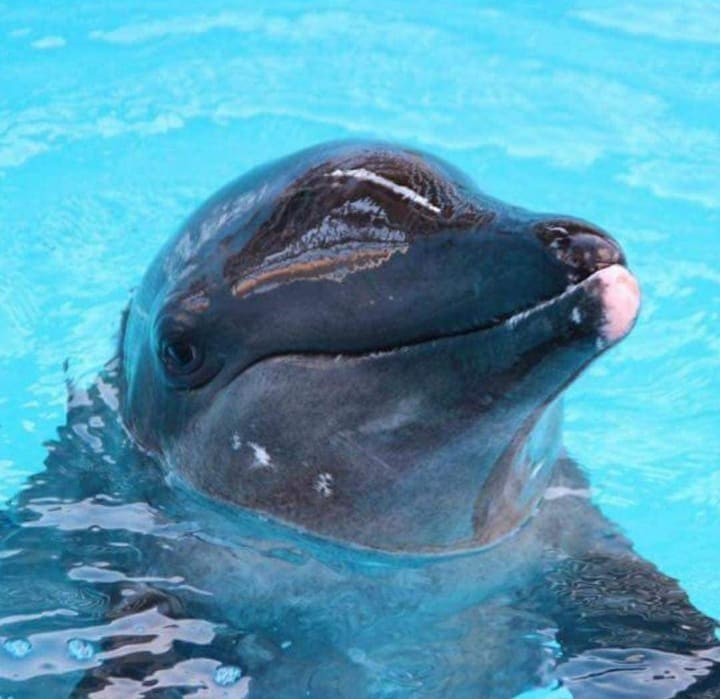 As one of two sole survivors of a post-hurricane mass stranding that occurred in 2004 off the coast of Cape San Blas, FL, Ivan was rescued, rehabilitated, but was declared to be non-releasable due to his young age at the time of his stranding. In both the wild and in zoological settings, dolphins have been recorded to stay with their mothers for up to six years, but because Ivan lacked all the necessary survival skills that he would have learned from his mother if she survived, long-term care at Gulf World was the only option for him.
He enjoys learning new things like trying out complex behaviors, getting creative and of course, his favorite treat: ice cubes.
Doris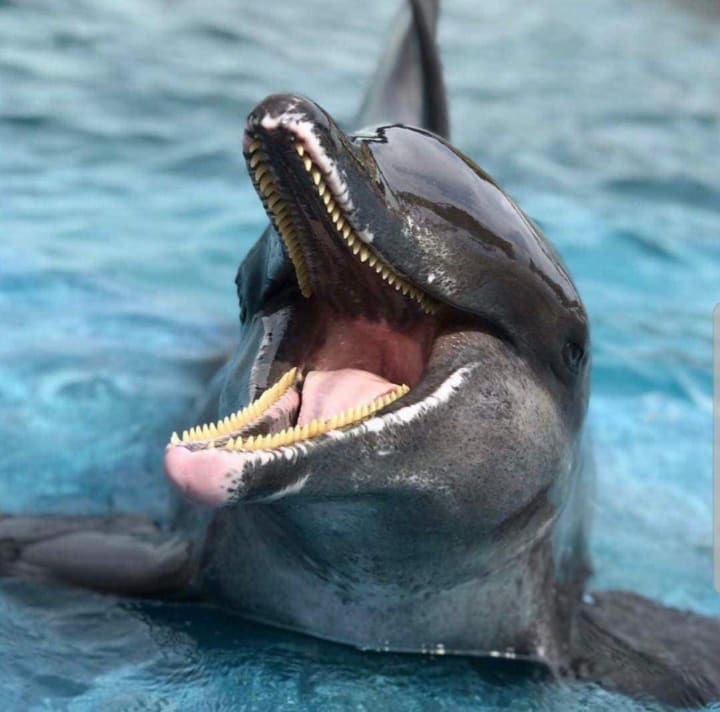 Rescued alongside Ivan in 2004, Doris is one of two rough-tooth dolphins to have survived a post-hurricane mass stranding. She is described as a smart animal who thrives off learning new behaviors and enjoy fluke rubs and downtime with her human family.
Rex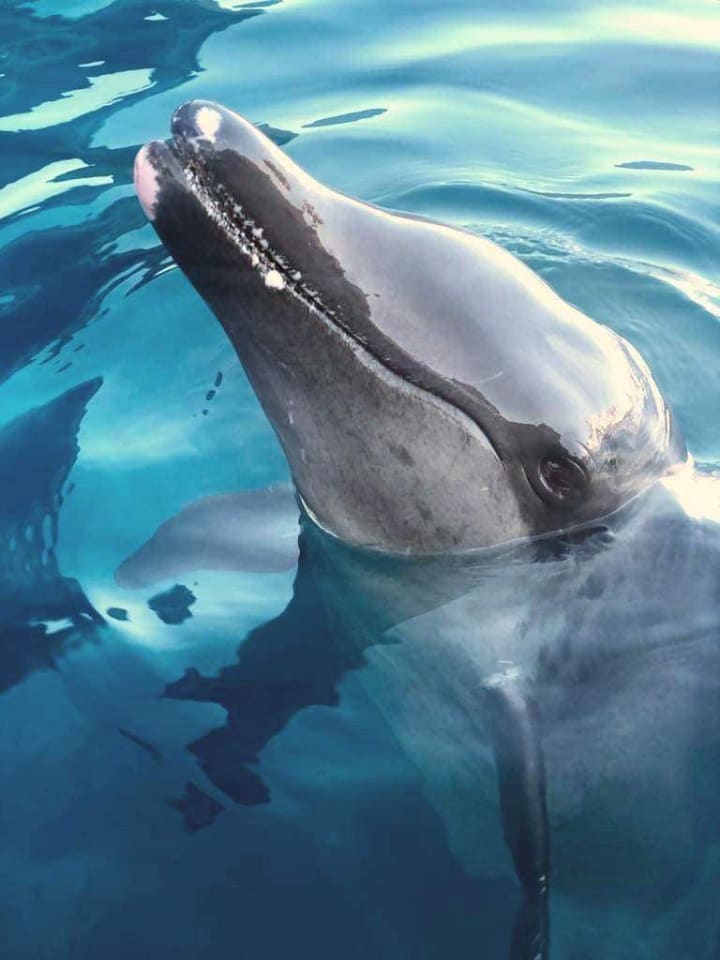 Rex is the most recent member of the Gulf World family. He stranded off of St.George Island on April 19th, 2019. He was deemed non-releasable by the United States National Marine Fisheries Services when the staff at the Gulf World Marine Institute determined that Rex was suffering from hearing loss, which may have been the reason why some dolphins like him strand in the first place.
He is known to be very inquisitive and is often spotted playing with his favorite toys or swimming with his new companion Ivan.
How to meet stenos
While the rough-tooth dolphin family does perform in daily shows along with the sea lion family, they also do interactive programs with guests throughout the year. In fact, there is a way to meet the animals at Gulf World. The one way to do it is through the "Rough-Tooth Dolphin Meet N Greet", which is a pool-side training session where you can interact with the animals without ever laying a single foot in the water. The experience costs about $45-$65 per person and it comes with admission to Gulf World.
Do you have a story to share about the rough-tooth dolphin family? Feel free to email me at [email protected], or on my Instagram page at @jennacostadeedy and I would love to hear about your experience with them.
wild animals
About the author
Zoo and Aquarium Professional, Educator, Cosplayer, Writer and B.A. in Psychology whose got a lot to share when it comes to animals, zoos, aquariums, conservation, and more.
Instagram: @jennacostadeedy
Reader insights
Be the first to share your insights about this piece.
Add your insights