Best Organic Cat Litter Brands
Who even uses clay litter anymore? It's time to go natural with the best organic cat litter brands.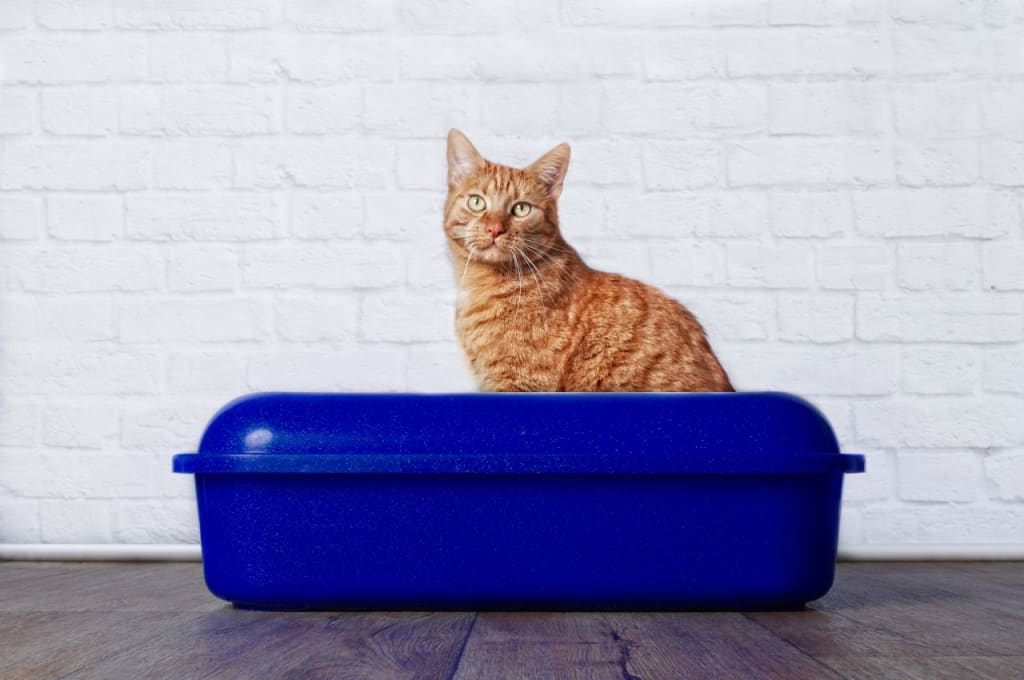 Who better to take recommendations for organic cat litter brands from than a crazy cat lady herself? Hint: that cat lady is me, whoops. Though it's not fair to call us crazy anymore because everyone knows cat ladies are cool as of the 2010s! The thing is, traditional clay litter is a thing of the past. In this new world where cute cat videos are king on Facebook, let's show our kitties we care for their precious paws by buying them any of these great brands.
Why would you not automatically trust an organic cat litter brand called Cat Lady? I mean, I'm sold already quite frankly. Cat Lady Organic Cat Litter is all-natural and it actually clumps (unlike many other natural litter brands). Clumping kitty litter is always preferable to non-clumping because it provides ease of scooping, meaning you can always find exactly where your cat did their business and remove all of the used litter. With non-clumping litter, it can be hard to tell if you scooped everything that needed to be scooped and you don't want to leave used litter in the box for too long as it will get progressively stinkier and welcome unwanted bacterial growth.
We're all trying to be more eco-friendly these days, so another positive of this brand is that it's 100 percent biodegradable and totally plant-based—kenaf plants to be exact. For anyone that isn't aware, this means that if your used litter ends up in a landfill (it will), it's going to naturally decompose and give itself back to Mother Earth.
Cedar is a beloved scent best known for its deodorizing qualities. All cat owners understand how important it is to mask the odors of your fluffy demon's dirty work, so Cedarific's Natural Cedar Litter is key if you're trying to buy more organic cat litter brands that also smell fantastic.
This brand is composed solely of reclaimed cedar chips—no new materials here!—and it's free from any harsh chemicals that may affect our kitties. And since it's wood, you don't necessarily need to just throw it out in the trash when you're done with it. You can simply toss it in your backyard to decompose naturally or it can even be incinerated.
While many all natural litters are made from wood, recycled paper is certainly gaining in popularity as the main ingredient in the leading organic cat litter brands. This one comes from arguably one of the biggest names in mainstream pet supplies: Purina. In the cat world, Purina is known mainly for their many varieties of both dry and wet food, but their litter selection is perhaps just as diverse. Purina joins the recycled paper movement with their Yesterday's News Paper Pellet Litter, and it's not just for cats! This brand is truly the best option if you have other small animals in your house; it's safe for use with ferrets and rabbits, too. Cat litter reviews even purport that this litter is three times more absorbent than traditional clay litters.
Blue Buffalo is well-known in the pet supply world for their top-notch food, but they're making a splash on the healthy cat litter side of things too with their Naturally Fresh Quick-Clumping Formula. Composed of walnut shells, this new formula is quite innovative in terms of the material as it has a much higher absorption capacity than even clay, the most common cat litter material. And naturally, the use of walnut shells makes this litter an environmentally friendly option. What's not to love here?
If you're looking to save a quick buck and don't mind something slightly less easy-to-scoop, Blue Buffalo's got your back on the organic cat litter brands front with this non-clumping version of their awesome walnut-based litter. As long as you diligently scoop the used litter and change it frequently, you're really not losing anything by buying the non-clumping stuff, and your cat definitely doesn't care (because cats don't care about anything but treats and in-use keyboards).
Get this, y'all, sWheat Scoop's wheat-based litter is flushable. Flushable cat litter is practically unheard of, even among the best of the best organic cat litter brands! I keep my cat's litter box next to the toilet so I can't even imagine how life-changing it would be to scoop my cat's deplorable shit right into the porcelain throne. The reviews of this natural litter are great too, with many noting that visitors don't notice any off-putting smells coming from the litter box, which is always a positive! While many natural litters don't clump, this one does because of the starches in the wheat.
Ah, the smell of fresh pine in the spring. Now available in litter form! Feline Pine Natural Clumping Litter is made totally from pine and contains absolutely no chemicals while still keeping your litter free from stinky smells. It's virtually dust free, too; your kitty's lungs will thank you for that as dust in litter has been known to cause respiratory issues. What more could you ask for from one of the best organic cat litter brands?
Whichever of these organic cat litter brands you choose to try out on your own personal Lil Bub, rest assured you'll be doing the right thing for his paws and our dear Mother Earth. Heck, if all this left you even more confused, you might want to look into a self-cleaning litter box instead.
cat
About the author
Just an Indiana gal who heard the call of the East Coast. Twitter and Instagram: @chel_bk
Reader insights
Be the first to share your insights about this piece.
Add your insights