Aging: Finding Companionship and More in Dogs
"Man by nature is a social creature..." Aristotle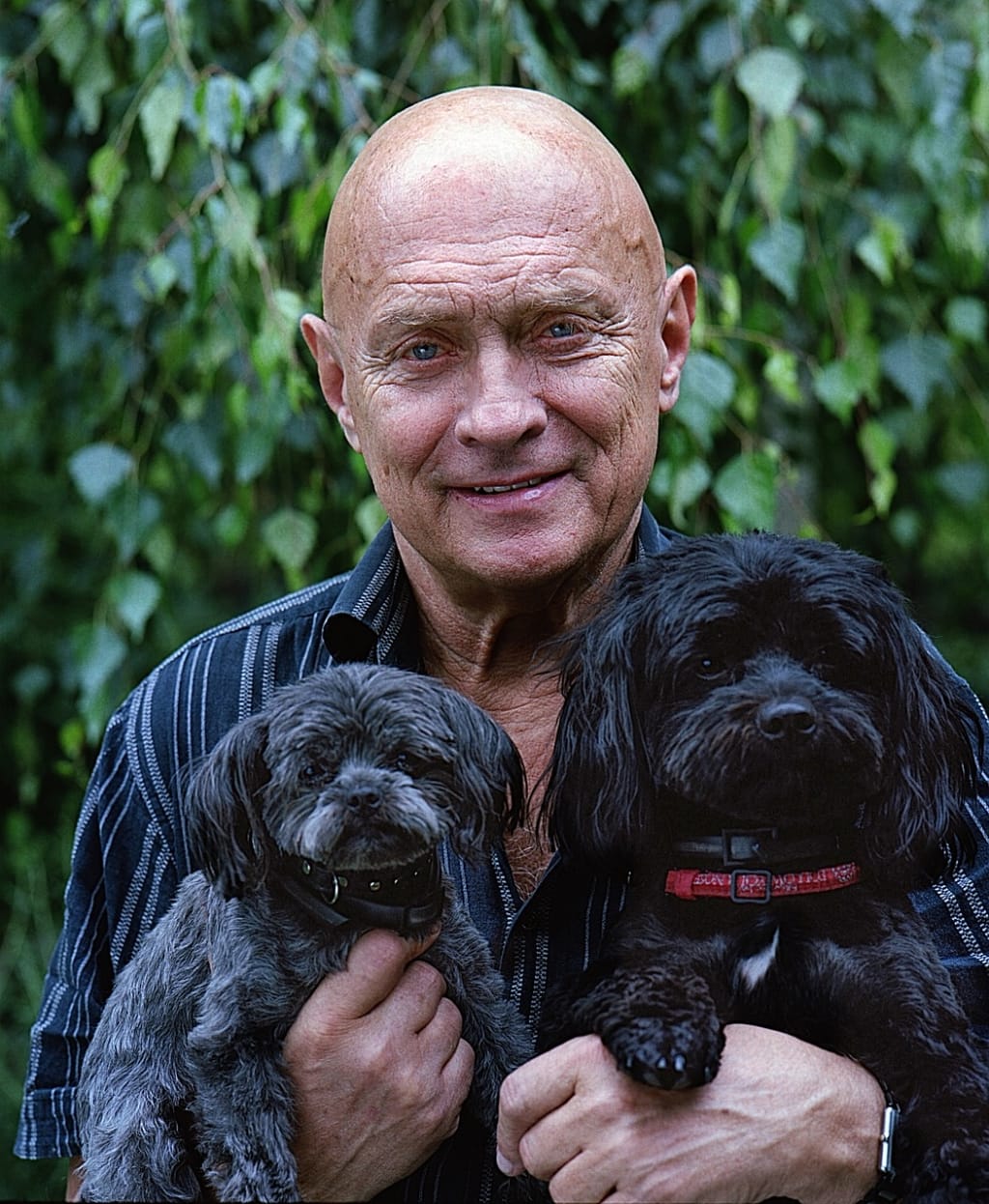 Dogs have been man's companion since we domesticated them thousands of years ago.
Growing older can cause loneliness, isolation, depression, anxiety, high blood pressure, heart problems or diseases, higher stress, brain changes, faster cognitive decline, decreased memory, and a higher chance of drug abuse. As we grow older, how do we combat this? From 1998 to 2019 the number of people in the United States owning a dog went up 56%. The American Pet Products Association reported that 63.4 million households in the United States own dogs, according to their National Pet Owners Survey. Other than their obvious popularity and cute factor, owning a dog can benefit older adults in many ways.
A Companion for Loneliness
Loneliness is a trait that all humans feel, at one time or another. This means it can feel almost inescapable, especially as we grow older. Retirement, personal medical problems, children moving away, grand kids growing up, friends and family dying or becoming ill, and losing our central position within others' lives.
42 million Americans say they are lonely and 1/3 of adults over 45. 28% or 13.8 million adults in the United States live alone The Administration for Community Living reports. Which includes the Administration on Aging, an operating division of the U.S. Department of Health and Human Services.
AARP funded research through the University of Michigan that surveyed 2,000 Americans age 50 to 80. The University found that 1/3 of the adults said they felt lonely and only 30% said they socialized with family, friends or neighbors once in a week. In the same study done by the University of Michigan, 28% of survey takers who reported feeling isolated also relayed having fair or poor physical health and 17% said they had fair or poor mental health.
Dogs, while offering companionship and other health benefits, can also increase socialization. Taking Rover on a walk can increase the likelihood of another person talking to an older adult, even if this talk is centered on the dog
If the dog is a breed that does sporting, such as Whippets' and lure coursing, this can create opportunities from older adults to socialize. This will give them something in common with perspective friends. This can also be said for taking the dog to a dog park.
The outgoing-ness of a vast majority of dogs can help with shy individuals, increasing the chance of social interaction and hopefully human to human connections.
Promotion of Mental Health
It's not just loneliness that older adults can benefit from when owning a dog. Dogs are excellent companions, becoming an important part of a person's life and a living creature to come home to. Even younger adults love seeing their dogs happiness at their return home. In this way and many others, older adults can benefit mentally from owning a dog.
Owning a dog at any age promotes finding meaning and happiness in life. This can be especially needed for older adults suffering from loneliness. Dogs can help older adults feel less lonely while making them feel fulfilled and create a higher sense of worth. People find life purpose with dogs through their dependence. It can be easier to convince oneself to get out of bed if your dog needs to eat or go to the bathroom. They can also serve as surrogate children, providing an empty nester with a creature to dote on. Another benefit of dog ownership is its aid in reducing memory loss and fostering recall.
Canines can encourage play, stress-reducing laughter, and boost energy and the immune system. Playing with a dog can raise dopamine and serotonin levels, which induce calm and relaxation. These can help with the anxiety and depression that loneliness can induce. Older adults suffering from dementia usually suffer from depression as a byproduct.
Imre Janszky, MD, Ph.D., of Karolinska Institutet established a study in Stockholm, Sweden that anxiety was associated with a 26% increase in the likelihood of getting coronary heart disease and a 48% increase in heart-related death.
A Walk a Day: Physical Health
Walking has a positive correlation with older people's physical health. The Center for Disease Control and Prevention recommends adults walk 150 minutes of moderate exercise per week. While younger adults may be able to complete this, older adults may struggle. Walking is the best physical activity for adults over 60, and the activity of choice for most aging adults. This is due to its self paced and low impact form of exercise. It also lacks the use of equipment.
Walking helps with higher functional mobility and cardiovascular disease. Adults over 55 who walked less than a mile a week were found to have difficulty with everyday activities. Other symptoms of reduced exercise are early nursing home transition and the increased likelihood of death.
Dogs are a great incentive to get out, creating an opportunity for older individuals to get exercise. Walking with a dog has shown to cause people to walk 28% faster than they would do alone, while people only walked 8% faster with another person.
A Swedish study found that those who owned dogs reduced their risk of earlier death by 33% and reduced the risk of cardiovascular disease by 11%. People over 65 with dogs have shown to have 30% fewer visits to the doctor.
Things to Consider Before Owning A Dog
So, I've convinced you of all the wonderful things a doggy companion can do for you. Before you jump on PetFinder, here are some things to think about:
Make sure you're ready, accepting, and adaptable to change. Dogs create a large amount of change in someone's life.
Have you ever had a pet? Are you willing to make that commitment if you haven't before?
Do you have a disability or issues functioning?
What temperament do you have and what would suit it?
Are you able to financially take care of a dog?
Make sure there is a backup plan for the pet in case of passing.
The dog should be completely healthy to reduce burden and sickness. Older adults have weakened immune systems.
Getting a dog from a shelter has obvious benefits for the dog as well, but shelter staff knows the dogs' personality and temperament well. They can easily help with choosing a good match for the adult and their lifestyle. Shelters also sometimes have reduced prices for older adults.
Try using breed based websites, along with websites dedicated to pet care and life to prepare for a new furry friend or to have on hand. A recently started site called Furzly is a great place to start.
Reader insights
Be the first to share your insights about this piece.
Add your insights