You Do Have Time-
You just don't set any aside for yourself.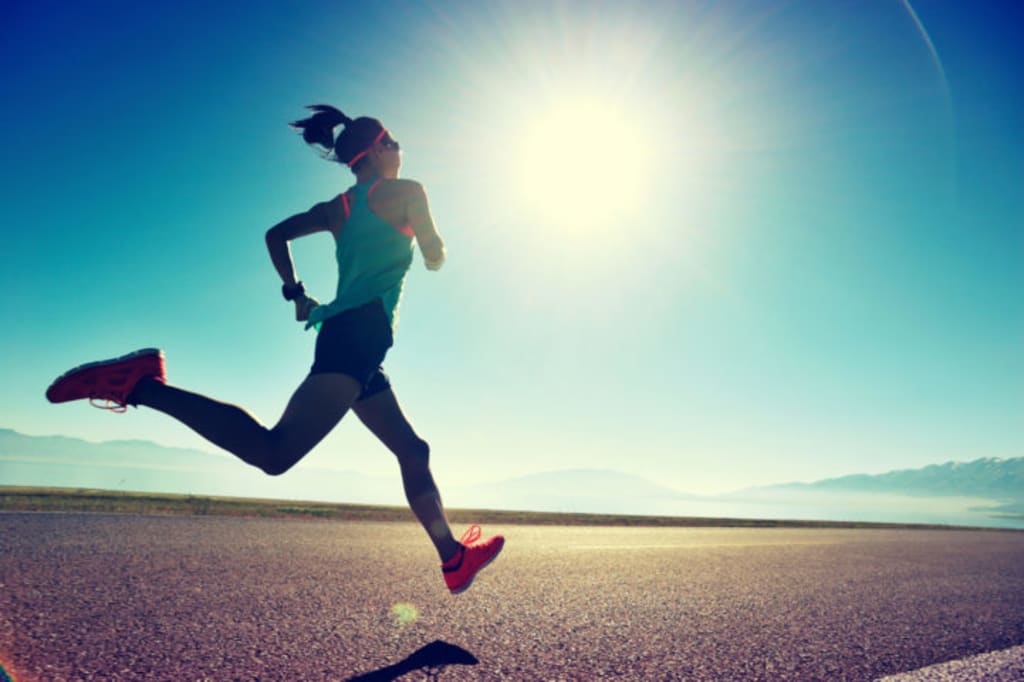 You are fearfully and wonderfully made - Psalm 139:14
Have you ever uttered these words: "There just isn't enough time in the day"? I know I have. I mean, that's just how it feels sometimes, right? Between work, kids, chores – when is there actually a moment for us regular people to do something that we want to do?
But then I am reminded of this woman I know. She is a single mom with eleven kids – ELEVEN KIDS – three of whom have special needs. And, do you know what she has time to do? Train for and compete in marathons. She freaking runs in marathons! Now, I don't know about you, but once upon a time when I was an athlete, before kids and before any major responsibilities, getting into shape was still not an easy task. As somebody who has endured basketball workouts and conditioning at the collegiate level, I can tell you right now that training for any sport or physical activity requires some serious dedication and focus, especially if you are competing to win.
If you're wondering by now how in the world she finds the time to do this with eleven children to care for or, if you're wondering why the heck somebody would intentionally put their body through the 'torture' of running for miles and miles, well, the answer is quite simple – she started intentionally making time for herself.
This morning as I was getting ready for work, I was telling my husband about how funny it is to end up in a place you had no intention of ever being. Please don't take that statement out of context, though; I am not at all saying that I am unhappy with my life. I love my life. But, when I left home for college back in 2009, I left with a plan: I was going to play basketball, graduate in four years [with honors because I'm an over-achiever], secure an internship with a professional sports team [preferably the Dallas Mavericks because basketball is my fav], and eventually be hired by ESPN as a Sportscaster.
Fast forward to 2020 – I work in education, I am a preacher [who would've thought], I have a husband, three children, a new home [we are just missing the dogs], and I am diligently looking to eventually pursue a full time career as a writer and public speaker.
What does any of that have to do with making time for yourself? I'll explain. When I first found out I was pregnant with my oldest son, everything changed; I changed. I went from being this fun-loving, adventurous, and pretty reckless young girl to suddenly identifying with, but not fully understanding, my "life's purpose". I went from caring little about anything to suddenly focusing on nothing more than working, going to school, and figuring out how to commit myself to people who were not me.
I didn't know anything about being a mom, I didn't know anything about being in a "serious relationship", and, although I was moved out of my house and living in a city ten hours from home, let's face it – I was not very mature. My life had taken a turn that I was not prepared for and I was abruptly thrust onto a new path.
Within these last eleven years, I discovered that I spent a large portion of my twenties away from myself. "What are you talking about, Jaclyn? That's physically impossible." Well, physically, yes – mentally, not at all. Where did ambitious Jaclyn go? What did she like? What was she doing for herself to ensure that she was taken care? The honest and simple answer to those questions is that I don't know.
My kids are my life and there is not a single thing I would not do for them. My husband is my best friend and he is everything I never knew I wanted in a life partner. It's wonderful having incredible people to love on and give the best parts of yourself to daily, but it can also be hard when you lose sight of yourself in the process.
I have always had a difficult time telling people "no". I have always tried to make myself available to help in any way that I can, freely giving away my most valuable asset just to make sure that the people I care about are okay. Meanwhile I discovered that, like Forrest Gump says, I have been "floatin' around accidental-like on a breeze".
It took me long enough, but I realized that I cannot expect people to be any better to me than I am willing to be to myself. Like the marathon-running beast mom I told you about at the beginning of this story, I have had to make a firm decision that I am worth setting time aside for and my goals, though different than they were eleven years ago, are still worth working towards. Whether it's making time to read one of my many books, taking a bath, writing these stories, going to see a movie by myself so that I can dump as many jalapenos on top of the popcorn as I want without a rebuttal, or going to Six Flags for my 30th birthday with my best friend– I am worth all of that and so much more.
What are you stopping yourself from doing for you? Have you lost sight of what your dreams, goals, and aspirations are? If you have, decide today that you are worth giving some of your own time to. You need your time. You need your space. You need to take care of you. You can't do much of anything for anybody else if you are not well. Plus, nobody spends as much time with you as you spend with yourself, so why wouldn't you want that time to be something you enjoy?
Remember, of all the things in this life that can be lost and recuperated, time is not one of them. Let today be the start of something new – for you.
Reader insights
Be the first to share your insights about this piece.
Add your insights