Witchy Reward
All for Saving a Parrot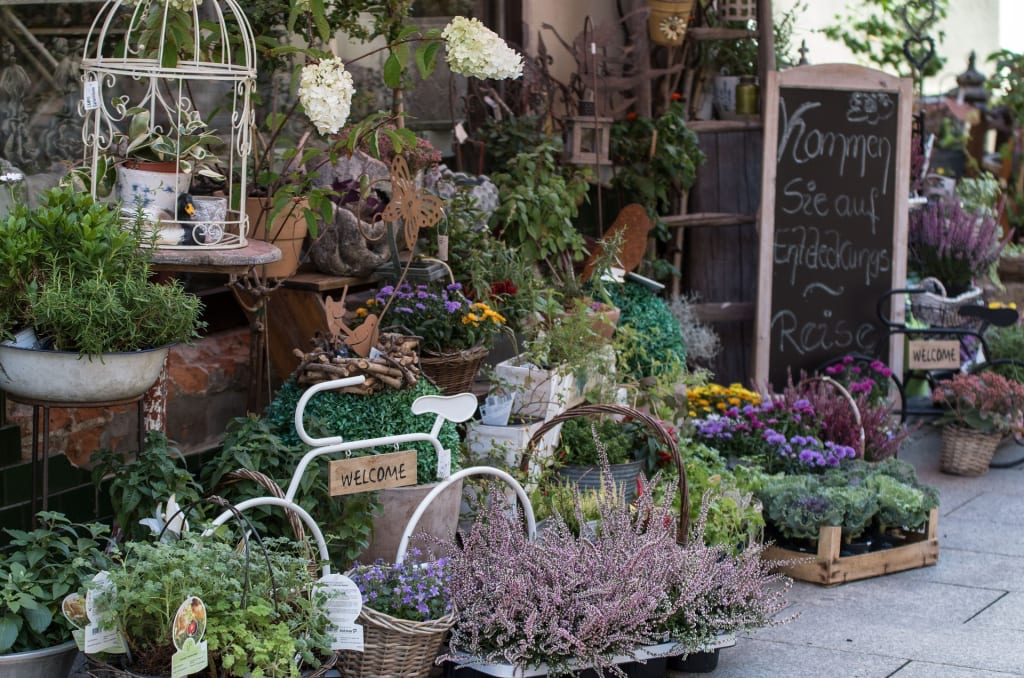 Image by Michael Kauer from Pixabay
Today I'm opening my new plant store. It is a dream come true! I've always wanted my own Green Witch plant store. Not that it will reduce the number of plants at home that my friends and family always give me grief for. Now my passion for plants and sharing it with others is being realized. And it's all by chance. Really, it is. It all started a month ago…
Just another day, or so I thought.
I was out for my daily walk in the park to admire the spring flowers. The colors and scents are so soothing and it always helps with reducing stress. Plus, I had just gotten a new black notebook to write some spring bloom inspired poetry. As I was walking down one of the less walked paths that was overgrown with all colors of wild flowers along the sides, I heard swearing. And then there was some squawking. Out of curiosity I went off the trail to investigate.
Not too far into the undergrowth I found the source of the commotion. It was a grey parrot with its foot tangled in what looked like fishing line. Poor little guy. There was no way I was leaving it there. So I slowly approached it, speaking calmly to which it replied back with more swearing. I couldn't help but laugh. It was quite inventive with the cuss words that I won't share with the present company.
After untangling the bird's leg and giving it some water, I discovered its vocabulary was quite extensive. It was almost like talking to a person. I'm not even joking. As weird as it was, it was also really cool. I gathered up the fishing line so no other birds could get caught and with the parrot on my shoulder, we headed out of the garden. Here's where it gets really interesting. The parrot gave me directions to its house. Seriously! Poor thing was too tired from struggling with the fishing line to fly home.
The parrot's home.
A few blocks away from the park entrance we arrived at the parrot's home. It gave really good directions. The place was an old Victorian style house with a more traditional paint job. We walked up to the door and I rang the doorbell. At first there wasn't a reply from inside, then I heard a faint voice say something about not being interested in whatever I was selling. Before I could reply back, the parrot called out to its owner.
It wasn't long before the locks clicked and the door opened, revealing a little old lady with coke bottle glasses. She invited me inside and we chatted for a while about things ranging from the parrot's vocabulary to how she used to run her own witchy store. With getting old she ended up selling the business, but she still missed it. That's when I told her about my store idea. Her face lit up and she even showed me pictures of her store at that point. That's when she got real serious and said she had something for me. She got up and brought back a book from one of the shelves in the room. Then she handed me the book and told me it was for me.
Guys… There was $20,000 in that book. Well, it wasn't a book. It was one of those boxes made to look like a book. I tried to give it back to her, but she said her tarot readings had told her about me coming. It was destiny for me to find her bird and return him home to her. Did I mention this parrot was her familiar? Well, if not there it is. That grey parrot was her beloved familiar.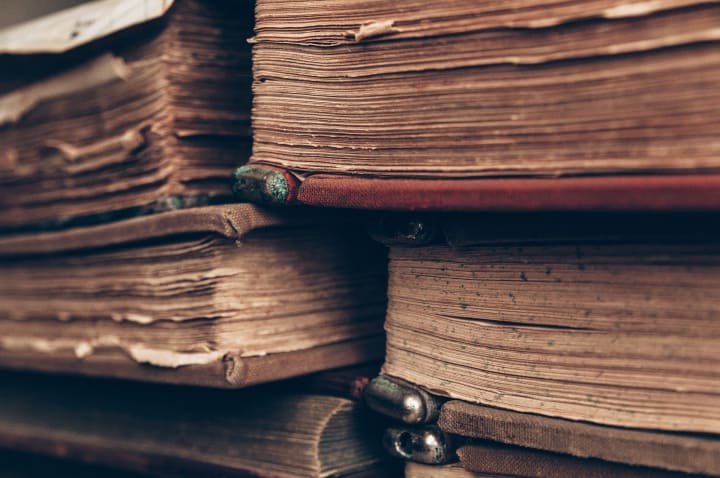 There was a catch.
The cash gift did come with one condition. I had to use it solely to open up my shop and also let her come help when she was up to it. I mean, come on. Like I could say no to that. This little old witch was offering to help me start my dream. And she's shared so many business tips, as well as witchy knowledge.
Her grimoire was her great great great grandmother's and has been passed down through the generations. She even showed me pictures. They look so alike! If they weren't separated by centuries, they could have been twins. Those spells in her grimoire are legit old school magic that don't fail. I was flipping through the pages one day while she was making some lemonade and there is some serious dark magic in there.
Well, I'm super excited to be opening my shop today! I'm hoping the stress doesn't keep turning my hair grey though. Like I know this is stressful stuff, but I'm only 23 and I've already started noticing several grey hairs and some wrinkles on my face. The little old lady seems to have a new leash on life with the prospect of doing something she enjoys as well. She's been moving around a lot better lately. I haven't seen her use her cane in a couple of weeks. Part of me is screaming at me to run because this is all no coincidence, but how can this be a bad thing?
success
Artist. Art Historian. Gamer. Writer. Nerd... I even have the glasses.
Receive stories by Amanda Martin in

your feed