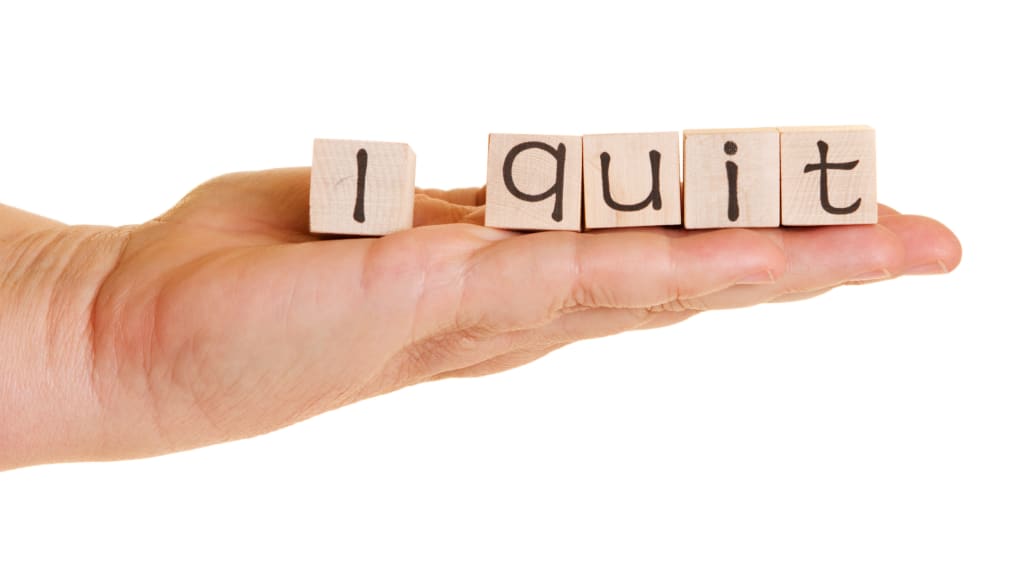 Image Created In Canva
The Great Resignation (also known as the Big Quit) has already happened in the US, where millions have quit their jobs due to the pandemic. Low pay rates and limited support have prompted many US workers to seek other employment.
And now, millions of Aussies are expected to quit their jobs in the coming months as part of the Great Resignation. In fact, many have already done so.
Working from home isn't as great as it might sound!
The pandemic was no vacation.
During the pandemic, employees have worked harder than ever. Even if they transitioned to working from home, their hours increased, their workload increased, they dealt with increased pressure from management, all without any recognition or increase in wages.
Hell, sometimes their entire job description changed! Mine certainly did. I was expected to take on a position I had n experience in and it didn't end well.
So, it's no wonder people are looking to take some time out to reassess or to seek better opportunities.
I guess I was the first cab off the rank!
Just nine months ago, I did exactly that. I gave four weeks notice at a job that I honestly liked. Sadly, I could no longer deal with the toxic environment or negativity. My emotional health and mental wellbeing were much more important.
The pandemic has given many of us a chance to rethink our priorities in life and reflect on what's most important.
Employees now are looking for a supportive, healthy culture, flexibility and a respectable environment. Work-life balance should have always been front of mind but this has become a priority now more than ever. 
"People don't leave bad jobs, they leave bad bosses" ~ Unknown
What would you choose?
If you had to choose between your reputation as an employee and remaining in a toxic environment or moving on to a place of employment with a more positive outlook, where you are valued, what would you choose?
If you had to choose between a regular pay packet or to continue working with a toxic boss (who loves nothing more than to make female members of his team cry on a regular basis), what would you do?
Our mental health is more important now than it's ever been. It should always remain our priority, and if we aren't being supported through our workplace, then it's safe to say, we will be looking for alternative employment.
"In a survey of workers in Australia, at least 20 per cent of the respondents said they were either considering resigning or had resigned from a role if not offered flexibility," ~ LinkedIn Australia country manager Matt Tindale
My biggest question
There are so many large corporations who are using their employees to the point where they are alienating them for speaking their mind and wanting better working conditions. Why isn't more being done to name and shame toxic workplaces that aren't offering support to their employees when they need it most?
When those workplaces can't keep employees for any length of time, why aren't they being investigated or being called out on it? In truth, employees are escaping these toxic environments and not given any chance to explain why.
Why aren't these businesses being questioned and held accountable?
Why aren't they being investigated as to why so many of their staff are quitting?
Surely they must realise something is terribly wrong?
But, instead, they simply hire people to replace those who have left and don't bother fixing any of the issues.
How is this considered good business?
Have you been a part of the Great Resignation?
Why did you leave?
About the Creator
🇦🇺 Social Media Marketer, Pinterest Coach & Freelance Writer. Writing about Social Media, Travel & Wellness.
Reader insights
Be the first to share your insights about this piece.
Add your insights