Why it is 'Merry Christmas' not 'Happy Christmas'?
Here's Why We Say 'Merry Christmas' Instead of 'Happy Christmas.' Bet you never knew the full history of this oft-used phrase.
December 25 is just around the corner, and you've no doubt been sending "Merry Christmas" wishes to everyone from your grocery store cashier to your friends and family members. You've probably also been signing the phrase in all your Instagram captions and Christmas cards this year—after all, it's the ultimate Christmas wish in the U.S.!
But have you ever stopped to wonder where the phrase "Merry Christmas" actually comes from? After all, for most other holidays, we use the word "happy." In a world where "Happy Easter" and "Happy Birthday" are the norm, that "merry" part of "Merry Christmas" is unique—to say the least.
No one is entirely certain of the answer, but there are several interesting theories.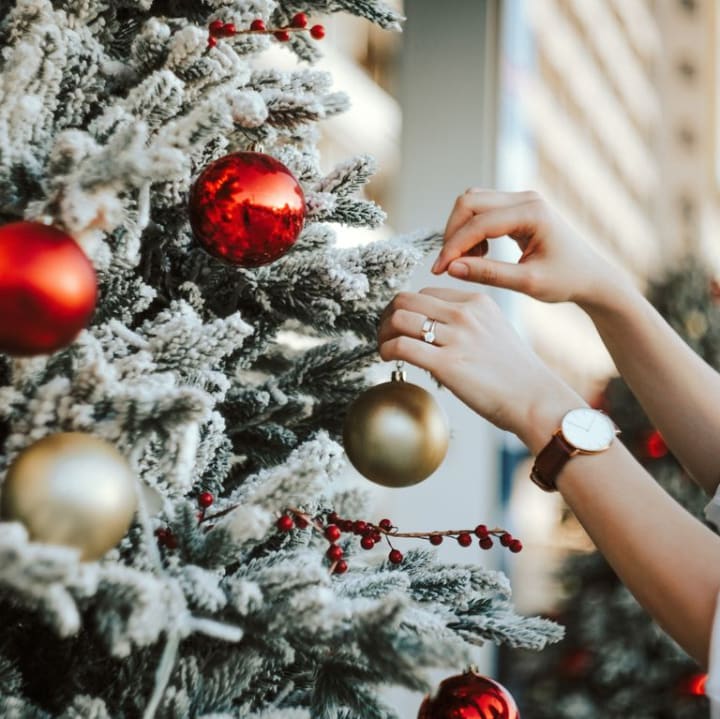 Wait. Does anyone say "Happy Christmas"?
Yes! For starters, it's important to note that "Happy Christmas" hasn't faded completely—it's still widely used in England. This is believed to be because "happy" took on a higher class connotation than "merry," which was associated with the rowdiness of the lower classes. The royal family adopted "Happy Christmas" as their preferred greeting, and others took note. (In fact, each year, Queen Elizabeth continues to wish her citizens a "Happy Christmas," rather than a merry one.)
But "Merry Christmas" has been used since at least 1534—a dated letter from bishop John Fisher to Henry VIII's chief minister Thomas Cromwell reveals as much. The English carol, "We Wish You a Merry Christmas," which was introduced in the 1500s, also uses the popular phrase.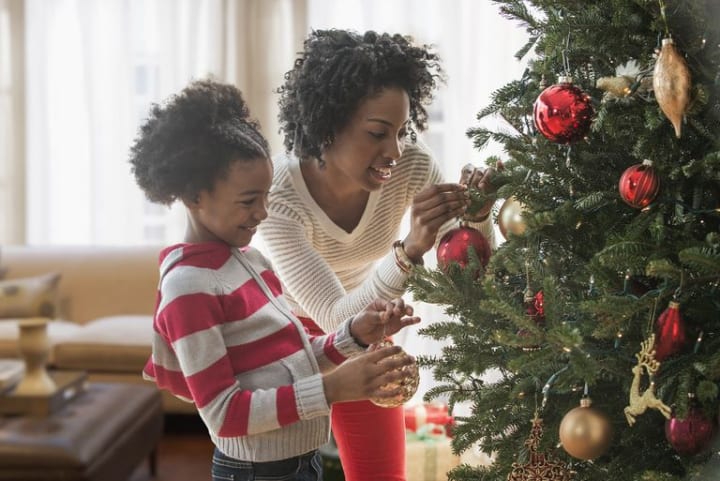 So when did "Happy Christmas" become "Merry Christmas"?
Historians believe it might boil down to a simple grammatical lesson. "Happy" is a word that describes an inner emotional condition, while "merry" is more of a behavior descriptor—something active and maybe even raucous. Consider, for example, the free-spirited act of "merry-making" versus the state of simply "being happy."
As both words evolved and changed meaning over time, people slowly stopped using "merry" as its own individual word during the 18th and 19th centuries. It stuck around in common phrases like "the more, the merrier," as well as in things like Christmas songs and stories, largely due to the influence of Charles Dickens. The Victorian Christmas went on to define many of today's Christmas traditions.
It's no wonder that now, when we hear "Merry Christmas," we hear something sentimental. Even the word "merry" on its own now makes us think of December 25.
Merry Christmas 2019: Wishes and messages
Jingle bells, jingle bells
Jingle all the way!
Oh what fun it is to ride in a one-horse open sleigh
Dashing through the snow
In a one-horse open sleigh
Over the fields we go
Laughing all the way
Bells on bob-tail ring
Making spirits bright
What fun it is to ride and sing a sleighing song tonight
The true meaning of Christmas is giving and sharing the love and reaching out to those who have touched our lives. It is a time to count our blessings and be grateful for them. You have touched my life in so many ways, and I thank you for being a wonderful friend. I wish you the best of Christmas.
We wish you a Merry Christmas
We wish you a Merry Christmas
We wish you a Merry Christmas and a happy New Year
Good tidings we bring to you and your kin
We wish you a Merry Christmas and a happy New Year
I heard the bells on Christmas Day
Their old, familiar carols play,
and wild and sweet
The words repeat
Of peace on earth, good-will to men!
You better watch out
You better not cry
You better not pout
I'm telling you why
Santa Claus is comin' to town!
Merry Christmas!
As you celebrate Christmas, make wonderful memories that will linger in your home.
SHARE THIS TO YOUR FRIENDS!!
happiness
About the author
Lanas here to help you with all your writing needs.
Here You will find tips and tricks about tecnology, sex stories and sex education!.
Reader insights
Be the first to share your insights about this piece.
Add your insights