What kind of Trees do you see yourself planting, today?
Who Cares What They Think? (Blogsite Bloggy-Blog)
The truth is we all are a novel away from financial freedom as a Pulitzer Prize winner. Yet, someone most likely interjects and wants you to know why. Why did you write that? Anyways. So why let your Blog suffer or take an 'L' based on a disrespectful reader?
Seems as if everyone has an opinion about one thing or another. We are a quarter through the year in 2021 yet many share a whole list of their non-wagered opinionated thoughts. Whether it is 'Who' can or cannot play Superman, can you kick the lid off a soda bottle like a magician, upload the video, and possibly fool us all.
However, not the worst to mention when someone is handing you his or her two cents over the internet. Perhaps it is the fact that others believe that their opinion holds respect. Some situations deserve much respect, but we all know what happens when it comes to opinions in the end. So again, why let your Blog suffer or take an 'L' based on a disrespectful reader?
After all, we all have a right to our opinions.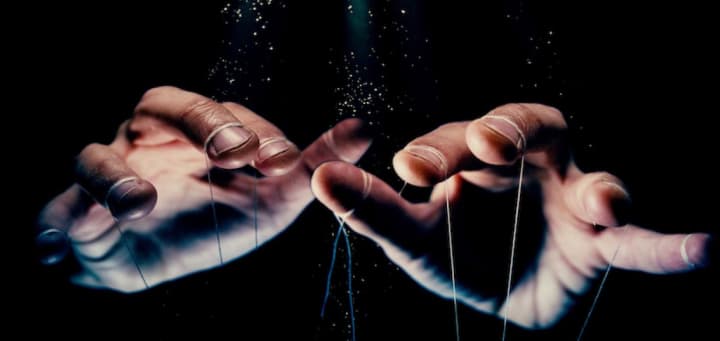 Therefore, here is my version of Pulling Your Own Strings, to anyone who Questions your blog:
You do not understand what I wrote, why are you commenting on the post? (Most of the time this person cannot spell with vowels and craves to receive your attention)
Why should I listen to you? What makes you an expert? (You possibly need more research and you are ready to go and do it)
What does their profile picture look like? (There is no profile picture. Appears hideous in real-time/decent lighting)
You are a Troll; does this mean you live under a bridge? (You have no running water and borrow Wi-F)
This comment has nothing to do with the post. What are you saying? (I should delete this comment anyways and ban you)
Well, of course, some of these questions came to mind for you that I am sure. Let us be clear, everyone will not understand all the content in every post you publish. Nevertheless, if that door only holds one person on the titanic, you are stuck in the water with the rest of us, and you want to know what that profile picture looks like.
My suggestion is to take the high road and write more than ever. I believe that to be the best strategy. After all, if someone cares to comment on every post and follow you to the next .doc file, you do not have a hater---you have a fan! How inconsiderate of you to fulfill the dream of your reader who hopes you misspell a word and have bad structure. Haters need to hate on your keystrokes.
All jokes aside, I think that writers and readers need each other. We all know the best truths come from a giant box of Band-Aids. How about the next time you have an out-of-control fan reach out to them and say, "Hello. You come here often?"
WHEN IS THE NEXT BEST TIME TO PLANT A TREE? Not age 70.
I do not wish to wait until I am 70 years of age before I fully apply myself. I do not want to have the realization of waiting to start my life or not even taking action with the opportunities I see in front of me. I do not want to look back at the next 30 years and say to myself, "Why didn't I do A or B when I had the chance?"
For those of us who do not know,
The best time to plant a tree is twenty years ago. The second best time is now. –Chinese Proverb
How long does it take to procrastinate on something important? I can speak from experience on this one. I sat around most of 2020 focused on meditating and the upcoming Solar Flare. I studied on my lessons and I could not come up with a story to stop the end of the world, or at least take my mind off of worrying about things I could not control.
Could you imagine what it would be like if there is no such thing as procrastination? I have a saying that goes, "I must be two steps ahead" I state this to myself whenever I have completed my tasks for a period and everything else seems to be presently conscious in my reality. So for me, no procrastination would mean mental mistakes and rushing every article, blog, or story. No fun at all.
So what is the answer to writing without fear of criticism? There is always criticism no matter what you do, firstly. So my answer is to imagine your Pulitzer Prize-winning story sitting in the file that "No One" reads while the letters on the pages congratulate each other.
Please look for my next article on how I was able to find the Writer's secret to ending the anxiety. Send me 💖's if you made it to the end, and gifts are always welcomed. Wholeness!
(The purpose of the blog is to state not to procrastinate when it comes to writing content and branding yourself)
About the Creator
Metaphysician, author, spiritual counselor, certified copywriter specialist, and entrepreneur. livezealously.com
Reader insights
Be the first to share your insights about this piece.
Add your insights