Vision (Without the Vision Board)
This Year's Resolutions from a Reluctant Goal Setter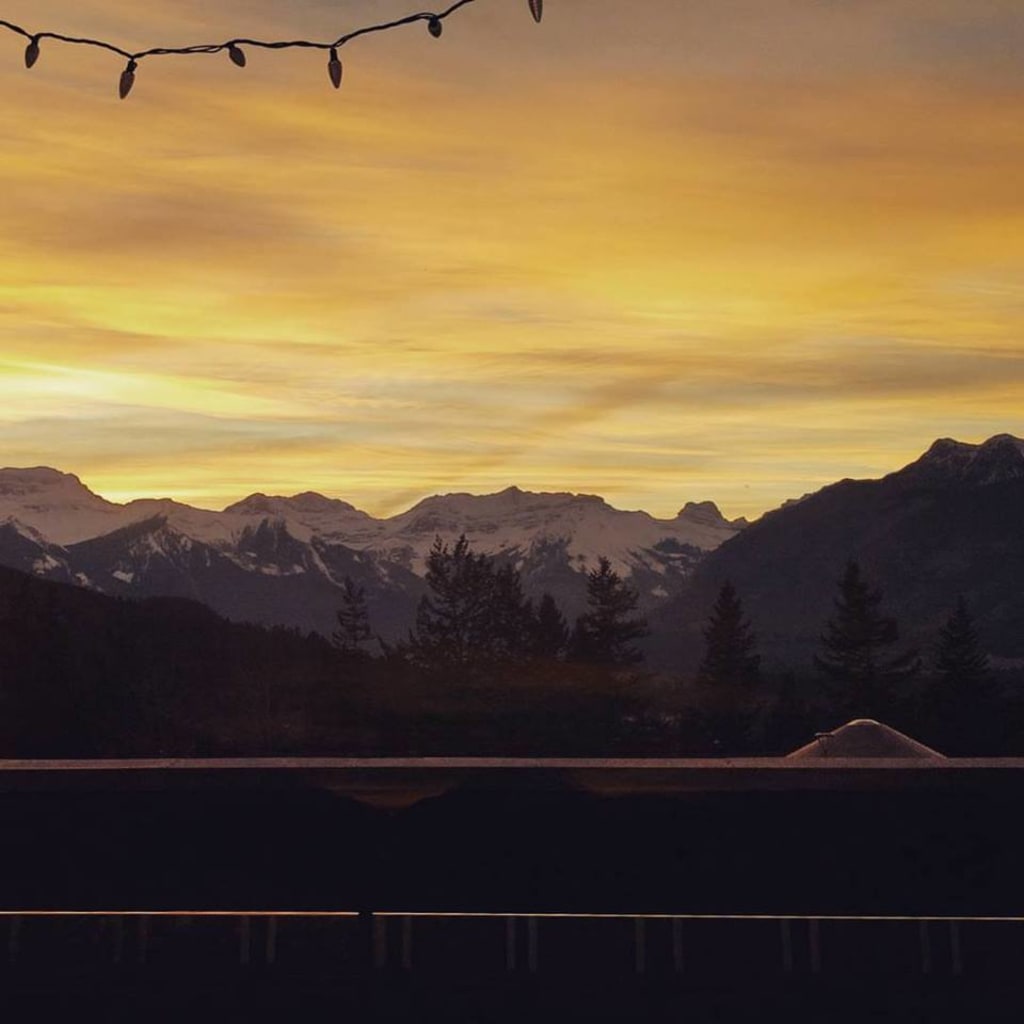 The view from Maclab at the Banff Centre for Arts and Creativity, October 2017.
New year, new me. Isn't that the whole thinking behind new years' resolutions? That maybe, at this arbitrary turning over of the calendar, we could do all the things that we said we would do last year and didn't? We could become someone better than who we were before.
I usually don't bother with new years' resolutions, but this year all of my big questions have landed around the same time, and that's what brings me here, on my journey to find new streams of income and put my heart out there more. I'm just trying to be a better, more effective, version of myself, but that means facing inwards first; reflecting, asking. How do the things I spend my time on shape the life I want to get to?
This time three months ago I was packing. In another day or so I'd be in the car with my folks, headed up on the long drive to Banff, Alberta, for a short stay at the Banff Centre for Arts and Creativity. I'd been given the opportunity to spend three weeks up there completing my sophomore album—less than a year after the first. Driving up through the beautiful Rockies gives you plenty of inspirational material, and I remember dropping my bags in my room and immediately feeling compelled to put a few notes to the digital page. But sticking with the goals I've set, and not getting overwhelmed... this is the problem.
So how do I do this? Well I'm making my goals all bite-size this time.
Gym: 4x/week. Two days strength, two days cardio.
Practicing or playing my instruments: almost every day, but not necessarily my full routine—a short play-through of the fundamentals works.
Writing music: every day, but can be as much or as little as I'm inspired to do.
Writing in my journal: whenever I'm inspired or need to organize my thoughts. I always feel better once I've done it, so this sets itself up to be rewarding.
Cooking: once a week. And I try something new every time!
Business development: one thing every day, whether it's rewriting my promo emails or trying to get new clients.
Personal development: read a book, listen to a podcast; one thing every day.
Entertainment: one thing a day.
Self-care: one thing a day, something small. And more, as needed.
Travel: get planning for one personal trip, work and vacation. I already have my days booked off!
It's all so, so small. But it's the beginning of a better me.
After so many years of struggling with my mental health and just trying to survive, it feels good to try and be a better person. To get this weight off my chest of just getting by.
And who knows: maybe in a few months, because all these goals are so small, I'll be able to say that I've accomplished something very, very big.