Unlock the Secret to Success at Any Age - By Answering One Simple Question
The Answer Changed My Life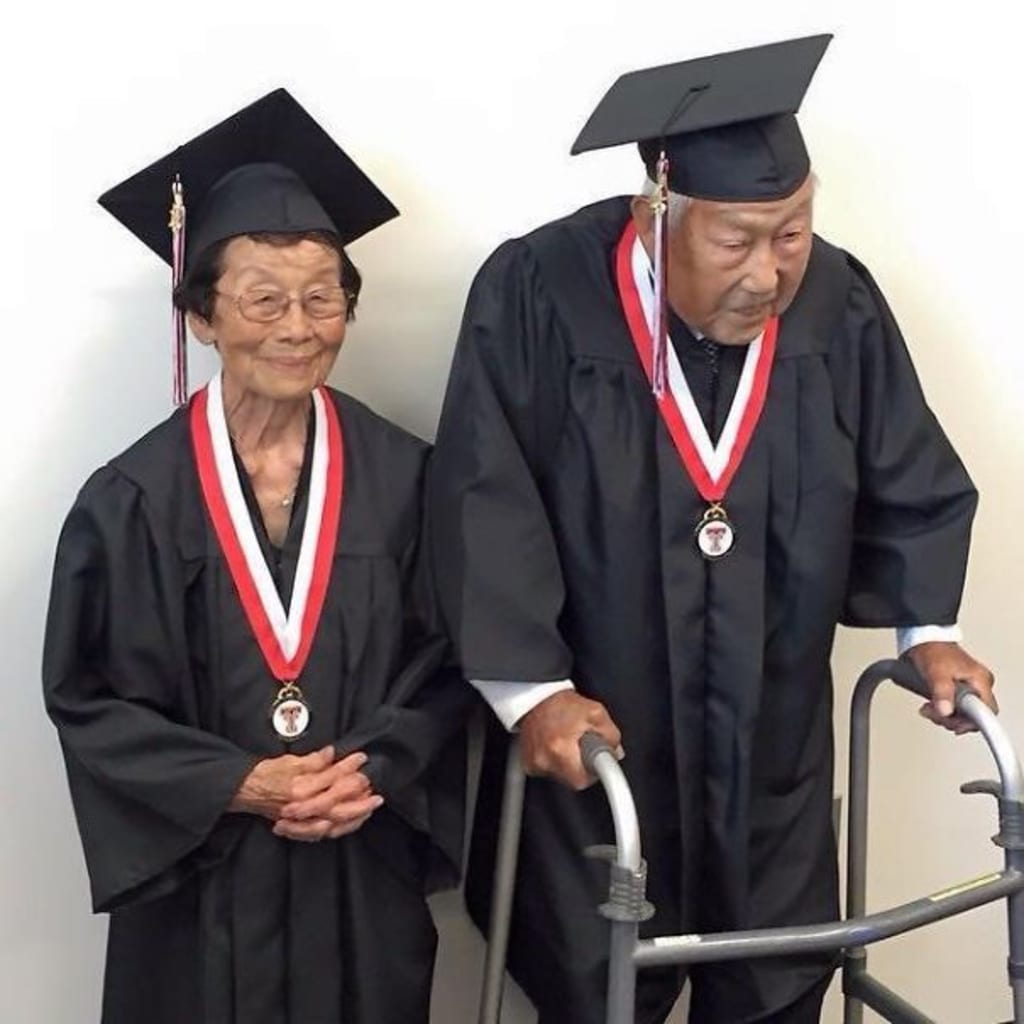 Boredpanda.com Photo Courtesy of Pinterest
It started as a normal conversation with a friend. We were discussing an elementary school teacher acquaintance who was contemplating enrolling in an online course part-time to earn a Computer Science Degree.
"Geesh", said my friend, "between her current job, home, and family obligations, it'll take YEARS — probably 5 or 6 years, for her to earn that degree. She'll be 55 years old by the time she gets it. She'll be too old to do anything with it".
I said to her — "But she's going to be 55 anyway. She can be 55 years old, stagnated in a job in which she is burned out and hates, or the same 55 years old with a degree in a field that excites her. Which do you think she would rather it be?" (Full disclosure — I did not make up this statement on my own. I had heard it somewhere, although I don't recall where, but I fully embraced its meaningfulness.)
Although I didn't realize it at the time, my answer to her was what was to become the cornerstone of the philosophy of my life for as long as I have lived since that moment.
I had stated the meaning of a successful and purposeful life in the 15 seconds it had taken me to utter those words. That's all there was to it — the secret to the meaning of a fulfilling life in one short statement — You're going to be that "fill in the blank age" anyway (barring any unforeseen catastrophic illness or disastrous encounter with an 18-wheeler truck), so you can reach that age with your status quo unchanged, or you can reach that same age with a life-long dream accomplished. The question is — Which do you want?
I said that our mutual acquaintance could spend 5 or 6 years continuing her life as it had been for the last 25. At the end of 6 years, she will have that 55th birthday party. Will she have spent the previous 6 years earning the degree she had coveted for half of her working life, or will she be the same stagnated elementary school teacher with no new skills?
There are two distinct and opposing points of view related to this idea. The first is held by the "Debby Downers" of the world who state:
You're too old to learn anything new.
You'll be competing with 21-year-olds — no one is going to hire you at your age.
It will take too long to accomplish.
Then there are these people:
Laura Ingalls Wilder — the name will be familiar to anyone who has watched television in the last 50 years. She wrote the Little House on the Prairie book series that was the basis for the wildly popular TV show of the same name (1974–1983) starring Melissa Gilbert and Michael Landon, who was also executive producer. Laura Ingalls Wilder sold her first Prairie book when she was 65 years old. SIXTY-FIVE.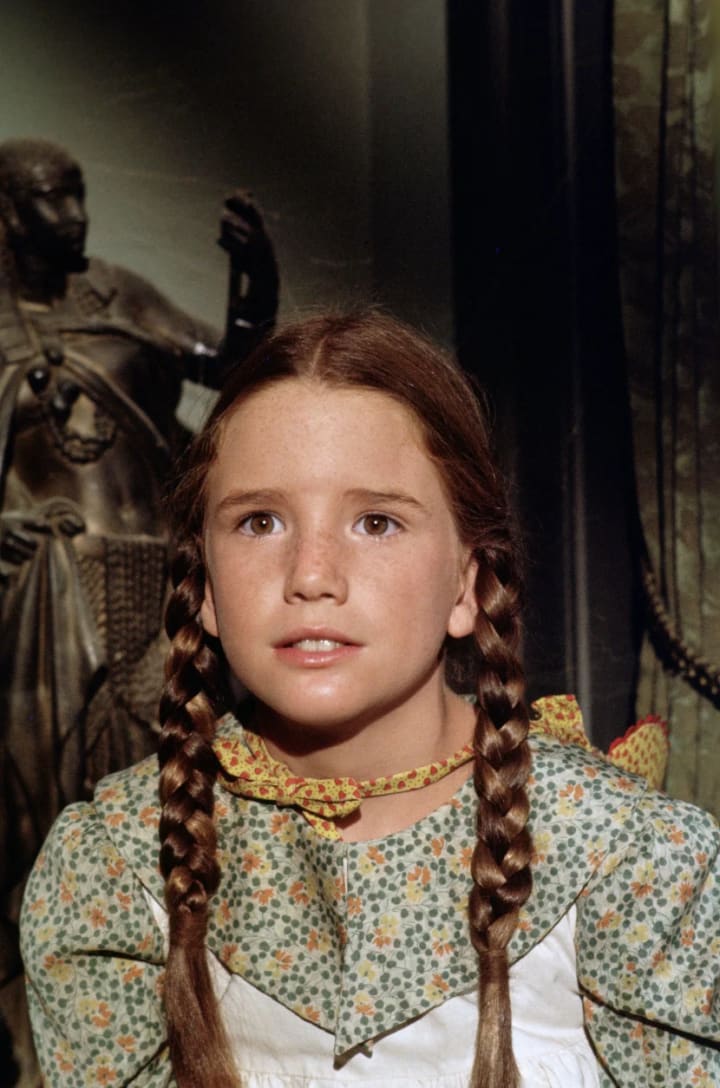 Slyvia Weinstock — If you are a cake connoisseur, you are familiar with Sylvia Weinstock. (who passed away in November 2021 at the age of 91). She was a world-renowned cake baker and decorator, whose elaborately decorated cakes were sought by celebrities such as Oprah Winfrey, Ruth Bader Ginsberg, LeBron James, and Martha Stewart.
She was particularly well known for the elaborate multi-tiered wedding cakes adorned with gorgeous, intricately designed flowers. Slyvia began as an elementary school teacher and started her baking business when she was 50 years old. FIFTY.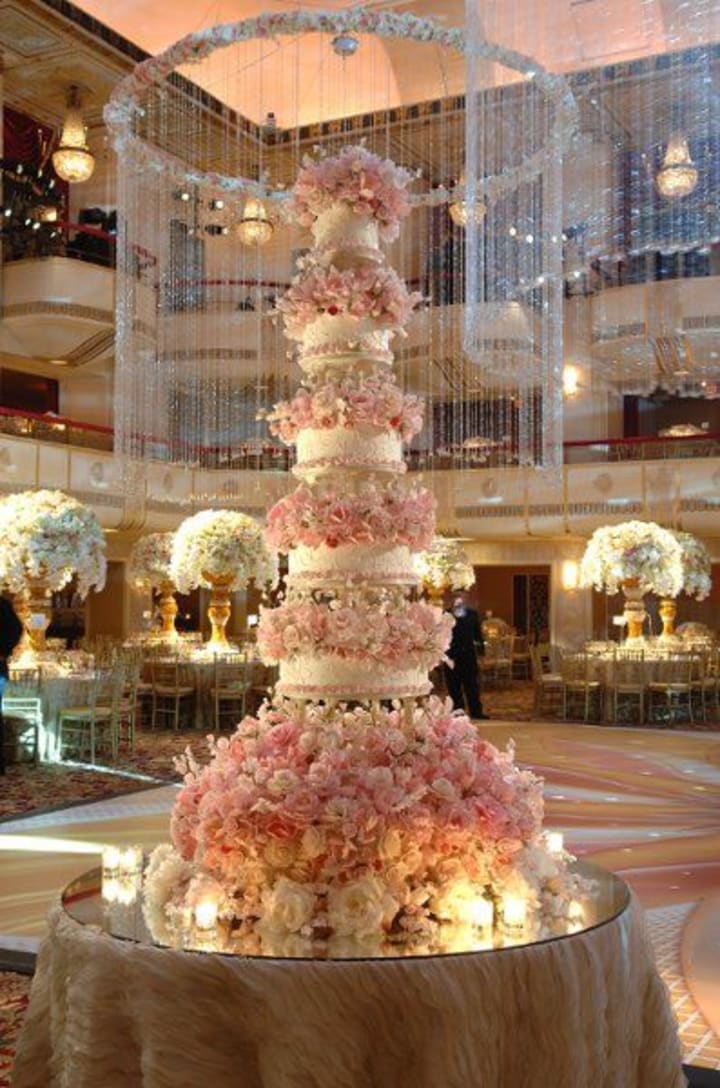 Anna Marie Robertson Moses (better known as Grandma Moses) spent her early life as a housekeeper for a wealthy farmer, then later married one of the farmworkers, Thomas Moses.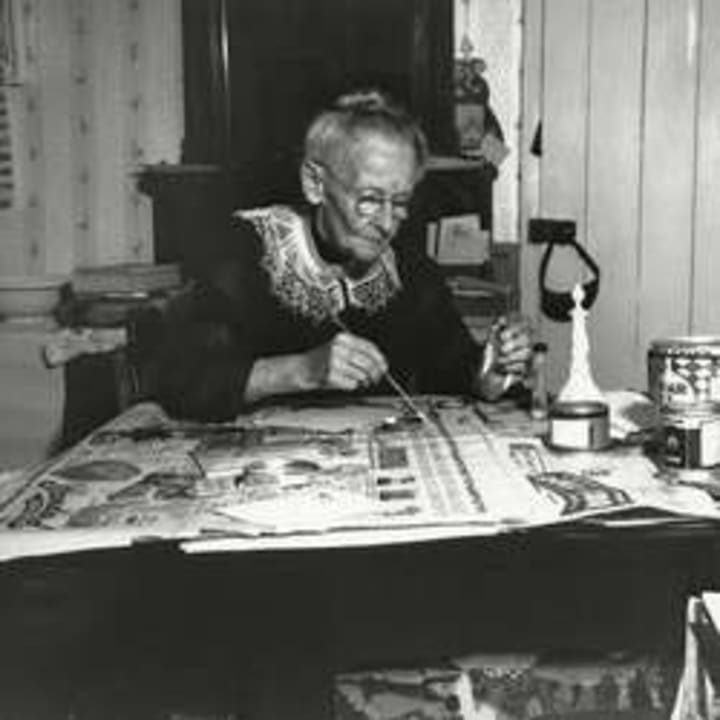 As a retired widow, beset by arthritis that hindered her enjoyment of embroidery, her daughter suggested she try painting. Thus began her serious, successful painting career at the age of 78. SEVENTY-EIGHT.
Vera Wang, the world-famous dress designer became an independent bridal designer at the age of 40.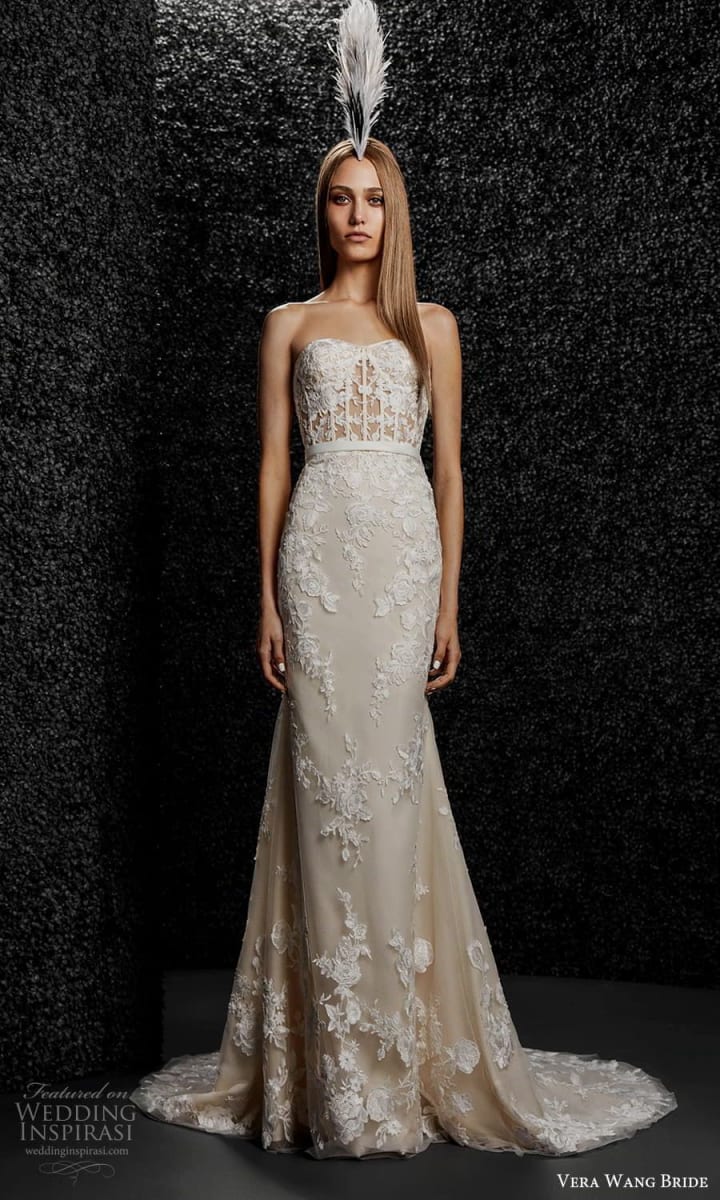 Julia Child, possibly the most recognized name in the culinary world, wrote her first cookbook at the age of 50.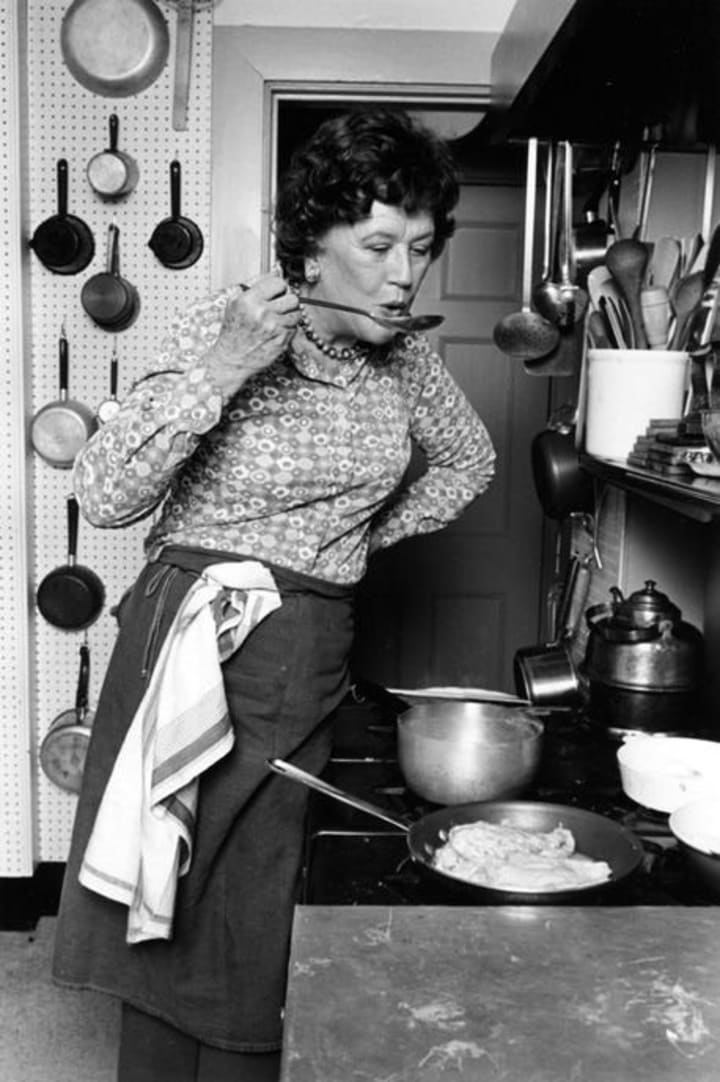 Joan Gershman — The NOT world-famous writer. I had wanted to be a writer since I was 9 years old. I had a slim portfolio of a few unpublished stories and journals. One day, I was mulling over my life, thinking — Gee, someday, I would love to begin a writing career. Then a realization hit me. Hey, lady, you're 58 years old. When is SOMEDAY? You had better hurry this up or you're going to be dead before "someday" comes.
Lucky for me, this light bulb moment came during the computer age of blogging and self-publishing. I started my website, www.thealzheimerspouse.com, the highlight of which became the true, raw, emotionally charged blogs detailing my journey through my husband's Alzheimer's Disease.
The result became a list of more writing accomplishments and accolades of which I never dreamed:
https://www.newswire.com/news/the-alzheimer-spouse-blog-named-20-in-the-top-50-alzheimer-related-blogs-174850
https://thecaregiversvoice.com/tcvs-caregiver-of-the-month/tcvs-caregiver-of-the-month-joan-gershman/
NBC News — Faces of Caregivers — "Disease Tore Through Our Lives Like a Tornado" by Joan Gershman (scroll down to 2nd story.) https://www.nbcnews.com/healthmain/faces-caregivers-disease-tore-through-our-lives-tornado-8c11033379
https://vocal.media/authors/joan-gershman- 5 Top Story Honors; finalist in Vocal+ Fiction Challenge
https://medium.com/@joang48 — writer for Illumination Curated publication; Boomers, Bitches, and Babes publication; and PetPoints publication
Am I telling you this to be an obnoxious braggart? No, I'm telling you this to inspire you to reach for your dreams no matter what your age. I'm 73 years old. If at 58, I had told myself that I was too old to start a writing career, I would still be 73 years old today, but I would not have the chock-full portfolio of writing accomplishments that I now possess. Which I am trying to figure out how to turn into an income stream that will pay the rent.
I'm no Laura Ingalls Wilder, Grandma Moses, Sylvia Weinstock, Vera Wang, or Julia Child. I'm just plain old me who, 15 years ago, answered "YES" to the question — You're going to be 73 anyway. Do you want to have a portfolio of writing when you reach that age…….or not?
I urge you to ask yourself the same question if you are thinking about trying something new at any age. The answer could change your life.
References:
https://www.britannica.com/biography/Laura-Ingalls-Wilder
https://en.wikipedia.org/wiki/Laura_Ingalls_Wilder
https://en.wikipedia.org/wiki/Sylvia_Weinstock
http://sylviaweinstockcakes.com/about
https://www.nytimes.com/2021/11/28/obituaries/sylvia-weinstock-dead.html
https://en.wikipedia.org/wiki/Grandma_Moses
https://nmwa.org/art/artists/grandma-moses-anna-mary-robertson-moses/
https://hbr.org/2019/07/lifes-work-an-interview-with-vera-wang
https://en.wikipedia.org/wiki/Vera_Wang
https://www.britannica.com/biography/Julia-Child
Originally published in Medium Publication, Illumination-Curated
©Copyright 2022 Joan Gershman
celebrities
About the author
Retired - Speech/language therapist, Special Education Asst, English teacher
Websites: www.thealzheimerspouse.com; talktimewithjoan.com
Whimsical essays, short stories -funny, serious, and thought-provoking
Weightloss Series
Reader insights
Outstanding
Excellent work. Looking forward to reading more!
Top insights
Eye opening

Niche topic & fresh perspectives

Easy to read and follow

Well-structured & engaging content

Excellent storytelling

Original narrative & well developed characters
Expert insights and opinions

Arguments were carefully researched and presented

Heartfelt and relatable

The story invoked strong personal emotions

On-point and relevant

Writing reflected the title & theme
Add your insights