Unappreciated - Love
So busy we forget to appreciate the love we find.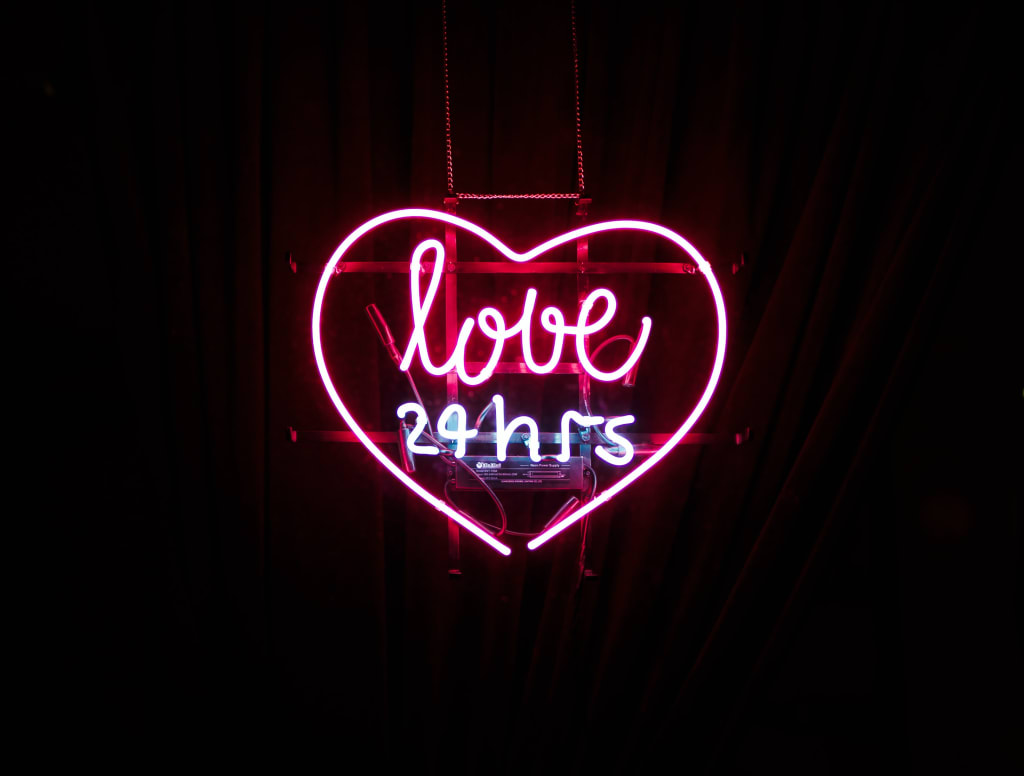 I think when we hear the word love the first thing that comes to mind is the romantic , intimate ; type of love.
The smell of roses , the sound of ocean waves, feeling the sun on our skin, watching a heart warming movie, spending time with a loved one or feeling empowered by someone you love and admire are all types of love that we oftentimes forget to consider and are often left underapperciated.
What are some thing's you love ? Don't limit yourself but list a couple.
Right now.
Is it hot summer days that fade into warm summer nights surrounded by friends in a backyard after a long day of work or relaxation as the smell of fresh cut grass and summer heat surround you?
Or is it waking up next to the person you love , or watching your kid's conquer something that challenged them.
What about taking that first bite of your favorite food when it comes into season.
I know there's alot of things I find love in and often times I am hard on myself . Like many people are.
Sometimes though between my own inner thoughts and my anxieties I take it too far. I overthink things I say, thing's do or want to do and situations.
In turn that has made it so I question myself sometimes.
Especially when someone ask's what I enjoy because I find love and joy in many different thing's and people.
For example writing is one of my biggest passions but I also love being a mom as well as a wife, I find so much joy and passion in cooking and creating new things in the kitchen but I also love hiking and being outside in general and also have a deep love for photography. Both taking pictures and admiring those that other's have taken.
For the longest time I tried to become a expert at it all, because after all if I love it I should know about it and be surrounded by it , right ?
Truth be told, that got boring , old and exhausting fast.
I also lost interest in some stuff that I use to love.
However I have found that love again and I've figured out that it's completely ok to love multiple things and have found a way fhow to enjoy multiples passions , loves , likes and hobbies in a way that isn't boring or overwhelming.
When I decided to start writing in public forums I realized not only can I write about anything but writing can help me share my photography, my recipes and my experiences as a parent.
Although I do keep my sharing about my children fairly limited for a couple reasons, one being the fear of digital kidnapping, I do plan to write more about them and motherhood in the future. Combining several of my hobbies in one has lead me to also find other love in the social media world.
While I believe everything is good in moderation and I like to limit my time online to make sure I'm not in front of a screen for too long, I do enjoy my time on social media and I typically spend it interacting with friends and family that aren't close by but I also like to network and follow inspiring people and content.
If there is one thing that can ruin your day it's seeing something depressing on social media or the news. We see alot of negativity and advertisement's in our lives and I think it's important to be conscious of what we are watching, liking and consuming while online or plugged in as I like to say.
I really enjoy wholesome content that makes you feel something positive.
That feeling alot of people get when they watch home coming videos of soldiers. The goosebumps and butterflies , sometimes tears and always pure happiness - even though ; you have no idea who those people are.
It's not always easy to find that type of content or creators but it's out there and becoming more common although sometimes I feel its underapperciated.
One recognizable social media account and content that I absolutely love to watch and love seeing pop up in my feed is Gary Veynerchuk or GaryVee as he known by alot . He is a self proclaimed investor, serial entrepreneur , author , public speaker and more. I'm just going to say more because he does quite a bit of stuff , but good stuff, quality stuff, stuff that makes him feel good while helping others feel the same.
Gary Veynerchuk isn't just the things listed above though. He spends a great deal of his time on Tiktok , Twitter and Instagram offering not only business advice but life advice. He encourages young people to follow their dreams but doesn't sugar coat success. He doesn't tell the 20 something year entrepreneur or dare I say aspiring writer to do it and see success in a week or overnight. He's honest and to the point. He tells you to put in the work and if the work isn't working figure out why and fix it or move on. It's wholesome advice and it's not limited to just those examples however he does raise valid points. Many entrepreneurs and many young people myself included do want it "Right now" . I remember entering a direct sales business at 25 and wanting to be a top earner in my first 30 days. Ha. Ha. HA! No that didn't happen. I can't say if it would of to be honest but I can say that I don't regret resigning just as much as I don't regret trying it.
Back to the happiness though. See Gary Vee's social media accounts bring me love and joy because of his content.
It's refreshing, it's motivating , it's helpful and my favorite part is that it's real and he's not just trying to sell you something. He's also encouraging something that is much needed online. Realness and Honesty.
He cares that people are happy and wants people to start living for them not other people.
I love that he has videos that offer business advice and one's that are motivating but I also love that he touches on other issues. Such as jobs and unhappiness with them , finding new ones, school and going just for parents or because you think you have to to have a good career. And so much more. His twitter is just full of gratitude and happiness wishes for his followers.
Gary has built his success from the ground up, this small bio is from his website
"Gary and his family immigrated to the US from Belarus in 1978. He lived with 8 family members in a studio apartment in Queens, New York, before relocating to Edison, New Jersey. Gary often calls himself a "purebred entrepreneur" having successfully started a lemonade franchise at age 7, and eventually selling tens of thousands of dollars worth of baseball cards and toys throughout his high school career. At 14 he joined his family business bagging ice for $2/hr. When Gary identified "the internet" as a land-grab opportunity in the late 90's he transitioned his father's local liquor store (then named "Shoppers Discount Liquors") into one of the first e-commerce platforms for alcohol in the country resulting in explosive top-line growth. Renaming the business to "Wine Library," Gary grew his father's company from $3-60MM in sales during his tenure at Wine Library. "
I love Garys social media and content because he is helping others myself included find happiness in their own lives through multiple ways in his videos , podcasts and content .
If you want to check out Gary just search @garyvee on social media websites or Gary Veynurchuk
Speaking of Love and Unapperciation I have another online idol so to say.
I feel a little insensitive now as a adult but when I was kid my cousins and I would pretend to be blind.
Untasteful I know. However keep in mind we were 90's kids and we drank out of our garden hose so take it easy on us. Even though I don't really think the hose water had much to do with that little bit of child like untastefullness but you know it's nice to have something to blame.
Anyway this memory came back to me last year when I came across a photo of a gorgeous wooden bowl that was hand carved.
This bowl was beautiful and I fell in love with immediately.
I quickly pictured it upon my entry way table full of fruit welcoming the tiny hands that grace my home. I wanted it but little did I know at the time that it had an amazing story brewing behind it.
The gorgeous bowl I wanted had been hand carved but not by anyone.
No it was actually hand carved by a local woodland washington man who also happened to be blind.
John Furniss goes by the blindwoodsman on social media.
Now I'm personally very fascinated by this man and still love his work but his story makes my heart warm as well.
Taken from his site
"As a blind woodworker, the blueprints for any of my projects start forming as a picture held in my mind. Because I have previously had vision, it allows me to visualize the design and change it any way I need until it feels right. In my own way I still use sight by forming a physical object that originated from an imagined diagram. The journey in my own wood shop has mirrored my journey through blindness. Each project has brought its own challenge, much like navigating the landscape of a sighted world without sight."
Now All I have found or read about John is that he lost his sight at 16 and since then has found ways to still always enjoy life.
Where am I going with this ?
Love isn't the only thing we tend to take for granted. I also feel as though we forget to look for love in other peoples life stories.
Now I'm not saying Johns life is lesser than because he doesn't have his vision or that he would prefer to have vision back. I am however saying that many of us forget the things we have that others don't . We also forget to look for that love of life in other peoples life experiences, such as johns. He loved creating so much that he continued it even though life made a little harder for him.
I hate to say it but rather I was 16 or 26 I would probably be not so well off if I went blind. I'm sure like John I'd adapt but I would probably be bitter and well I definitely wouldnt be carving wood and while I may be able to touch type I probably wouldnt write anymore either. Which is sad and thats not what this article is about. However Johns entire story and his work isn't sad.
In fact its inspiring and brings love into my newsfeed and my life. I still to this day love his work and look forward to seeing more of his public talks which are very nice to hear and are inspiring .
He has turned something that most people would of turned into hate and turned it into love.
A love for his craft and creation and a love for bringing those beautiful creations into other peoples lives.
Now for the last year I knew that he could craft beautiful woodwork but this last week he posted a video of him making a peach pie/cobbler and all I could feel from the video was love and warmth. This goes to show that he is very talented out of the woodshop as he is in it.
This video has so much to it. It shows him in a different way. Making a cozy comfort dish with ease and perfection to it. He has lost something many of us take for granted however he hasn't lost passion, or the ability to enjoy life a wholesome life , full of love, and talent that its hard not to feel warm cozy and a love for this man,his work ,his way of life and wholesome nature as well as his content.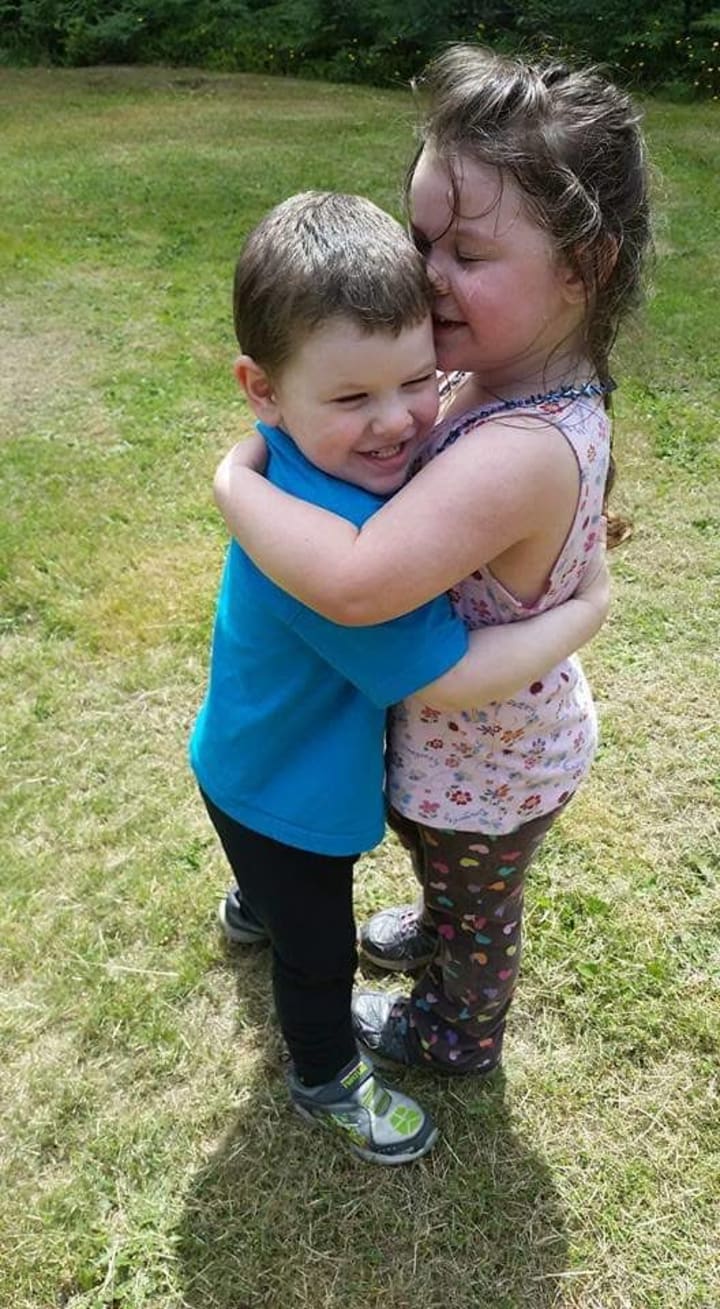 Family. I think we are all disapointed at least once that we don't get to pick our family or at least some of it. It's funny though because a lot of my family is great and some of it not so much. However my small family the one I did pick and help create. Ugh they are my sun and moon. I love them so much and I think sometimes in our day to day lives we forget to just stop and breathe. Take in what's around us and just live in the moment. My husband , and my kids are my world. However there are a few pictures that when I look at them my heart can barely contain itself with the love I feel. Especially when looking back on certain days or memories. This photo is just one example of that feeling.
I swear I can still smell the grass, the watermelon and honey bbq sauce from the kabobs that night. The smell of our fire and the sticky marshmellows I had to later get out of our daughters hair. This photo brings me so much love because this day was so relaxed. It was summer but it wasnt too hot or too chilly. We had a fire at the kids grandmas, my mother in laws home and we were spending time with their dad and uncle's. We had a bbq and for the entire day the kid's didn't fight or argue once. It was honestly so peaceful but watching them embrace each other without a cue and to also capture it on camera was just a blissful moment that filled me with love then and does everytime I look at it.
These are the nights I strive to have more of and when they are grown and are teenagers I hope to have my backyard full of them and their friends. Nights filled with sticky marshmellows , summer foods and laughter.
Until then though we have our memories that we've made and the ones that are to come.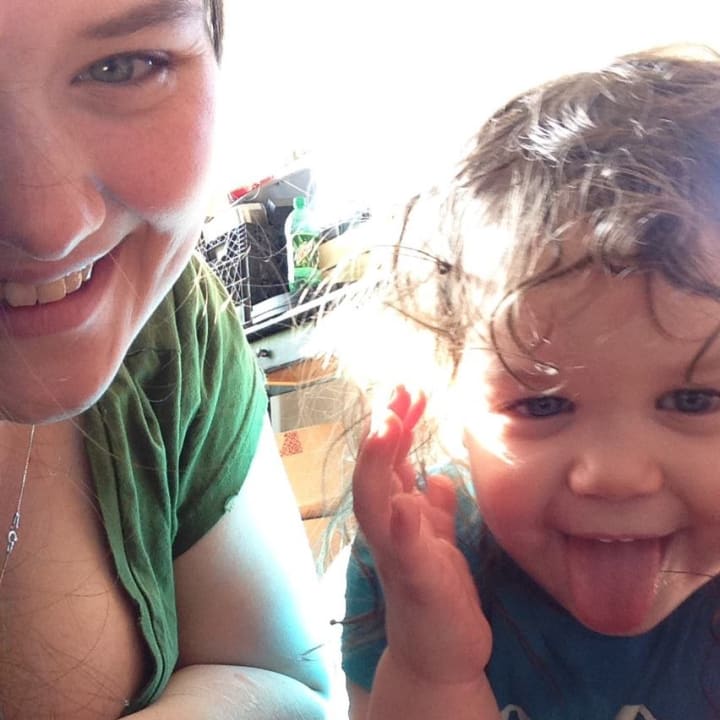 I fill my life and my newsfeed with as much love as possible and continue to try and find ways to share that love so it can be more apperciated .
We are living in a time where we can find just about anything on the internet. Might as well make sure most of it is happy , full of love and make sure we remember to apperiate the different ways we can have and find love around us.
I find many people inspiring and find happiness and love in other places than what I've included here but these are the three that pop up the most when I'm asked to put 3 together.
I encourage you to look for more ways to love and find love around you .
Thanks for reading and as always sharing is welcome!