To My Dearest 2021...
From: Long Haired Goon in the Woods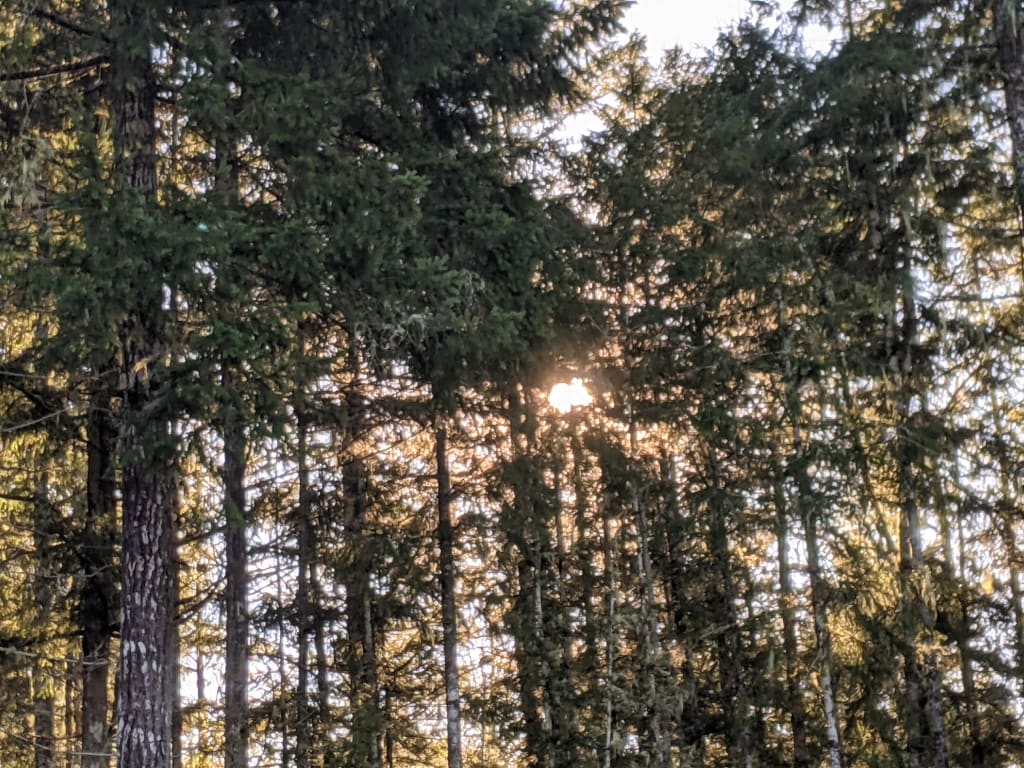 Hello 2021. How's it going! Nice to meet you. I'm sorry to say, but I'm here to utterly destroy you.
2020 was obviously a tumultuous year for everyone on such a multitudinous level it can't truly be described by even the most verbose of bards, scholars nor bloggers. For myself, it was genuinely one of the most difficult years of my life... Even beyond the global catastrophes that littered the landscape.
You see, it was the year my divorce was finalized.
My mental health was in a constant state of flux.
My physical health took such a monstrous nosedive that it has affected nearly every other aspect of my life.
I have issues even walking around due to either feeling like I'm going to constantly fall over or as the case might be, you know. I ACTUALLY fall over. It's wonderful, I swear.
My head is a constant swarm of vertigo, migraines, and uncertainty. All of this coupled together with so much more has led me through a literally dizzying maelstrom of a year.
My depression, loneliness and self doubt have all been constant beings of torment that feed the perpetual echo chambers within me. They stunt my own forward momentum, dreams, and goals. Worries about failure, fear of the next day, and the anxiety of life's asphyxiations all come together to strangle creativity and progress.
With that said, hope was alive. Throughout these dark times the spark of creativity and adventure continued to light it's way in my heart in key moments of progress. Early on in life I learned and have attempted to live by the notion that when negativity attempts to drown you, it tends to mean that a brighter future is ahead. The evil is just trying to hide it. Despite all of the setbacks, fear, and doubt, I kept on.
And indeed, despite the still uncertain future, what I do know is this: I will make this next year into one that makes the previous year worth the pain.
So, 2021… Let me tell you a few of my main goals, right up front.
I WILL get the first novella of my grand adventure series ready and done by this year. I hope it touches people's hearts and lives while it brings them along for wild sojourn ahead.
I WILL put out poems and narratives about how I've felt during different stages in my life. I hope that someone connects with them on a fundamental level and that they are helped through their own challenges.
I WILL write and post at least four of my short story ideas this year in conjunction with my novella and novel writing. I hope they bring chills and thrills to those who read while also examining facets of humanity.
I WILL record and put out my own music. I hope the melodies find their way into the hearts of my listeners and that there is earnest connection.
This year I'm going to be putting myself out there as a content creator in several avenues. I've always been a story teller, and for the first time in a long time I'm excited to get to share my stories with people in a regular time frame. I previously used to do more of this in the past, but chose other paths to tell my stories at the time.
Alas as it often does, life has different plans and the everyday got in the way. That's ok. Circumstances are what they are, and life's weird. But the writing continued. And hey! That just means there's an even bigger collection of stories to share with everyone now!
I'm making a concerted effort to consistently interact with people who get me into a creative and helpful mindspace, as opposed to being the perpetual recluse. I've already developed new relationships and friendships as well as have asked several other writers and friends to keep me accountable with my goals.
I'm going to spend more time in the environments that make me feel alive and creative after being in a place that made me feel so dead and wasted. Indeed… I'm tired of wasting time. Now I'm ready to move. Dizzy or not.
My next step will be to draft an overall plan for the year which will include the list of stories and other creative goals which I intend to complete before the year's end. They will be organized quarter by quarter and month by month where appropriate.
As ideas and challenges arise they will be added to said plan in a fluid manner, but I will still maintain the forward advancement of the main goals. By the end of the year I will evaluate the overall achievements, create a look back on the year as a whole, and preemptively begin a new plan for 2022.
Though self accountability is crucial, as I've mentioned earlier I've asked several fellow writers and those I trust to help keep me to my schedule. They accepted, and I am extremely thankful and grateful for their support in helping me make these steps towards my dreams.
As well, I look to be engaging considerably with my reader base on several key levels. This includes both in how I advertise, as well as in some fun pieces based on my works that I look forward to sharing the future. I am extremely excited to interact with readers again! I always loved sharing insight about my fictional worlds with them in the past, and these ideas look to expand on that in some unique ways.
That's my game plan, 2021. Be expecting to hear a lot more from me. I'm looking forward to spending more time with you along the journey.
I WILL change my life, and I WILL help people with theirs.
goals
A lifelong storyteller and general weirdo, C.S. Meigs journies about the strange lands of his mind to chronicle the mishaps therein for his dear readers... Someone send help.