'The Seven Keys to Success'
Awakening to Your Divine Life Purpose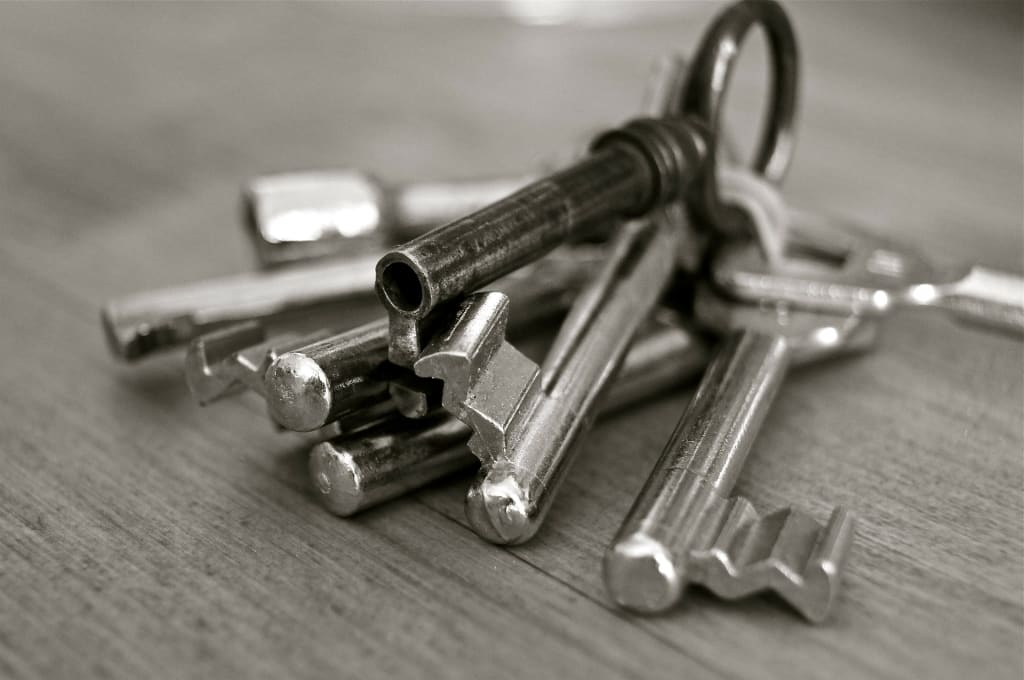 "Success means having the courage, the determination, and the will to become the person you believe you were meant to be." - George Sheehan
1. Commitment
You must take actions that are congruent with your wishes in order to translate them into reality, but the first step toward success is to have that dream—your own dream, not anyone else's ideas about what is best for you in life—and then absolutely commit yourself to its achievement.
2. An Open Mind
You need to be open-minded—that is, you need to be ready and willing to receive what the universe (you might personally prefer to say God) has in store for you. Some people call this principle the Law of Attraction, but whatever you call it, it is quite true that you will absolutely set in motion unseen forces which will definitely assist you with the manifestation of your dream.
3. Persistence
Translating your dream into a plan and then constantly taking actions, each and every day, that move you in the direction of your goal is what will get you there in the end. No matter how big you are aiming, you can succeed if you keep your destination in mind and then continually take actions that move you toward the goal.
4. Flexibility
If you really want success, in whatever field of endeavour you are pursuing, you can have it—yes, you can! But you need to be prepared to work for it—to do whatever it takes. Finding out and then doing whatever it takes is the quality of flexibility.
5. Faith
It is truly amazing what you can do when you believe in your own ability. That's why you need faith—a deep down, dogged belief that, regardless of the evidence, you are going to make it! You are going to achieve what you have set out to accomplish. You are going to make a difference in this life.
6. Thankfulness
Thankfulness is an attitude and an important key to success. It is an attitude we all need to learn to acquire and apply in living our lives. If you can learn to make gratitude a part of the way you live your daily life, you will be simply amazed at how the attitude of the people around you will change, too.
7. Passion
It is impossible to think about passion without reference to the heart. Deep within your heart, there is a desire, the pursuit of which will bring you all the happiness, success, and fulfillment you really want. To find your passion is to identify your own unique purpose in life; to live your passion is to achieve what I like to refer to as The Deepest Desire of Your Heart.
About Will Edwards
Will Edwards is a writer of inspirational non-fiction, but he also writes business books and dabbles in a number of other genres including allegory. Born and raised in the north of Liverpool, he attended the "tough old school" he wrote about in his first novel Fergus and Me. With some of the teachers bordering on psycho, he describes his outstanding achievement of the early part of his life as, simply, surviving it.
He eventually completed the formal part of his education, graduating from the University of Birmingham and travelled the world with the British company Apricot International. He became technical manager of the company and a lifelong member of the British Computer Society before finally discovering his life purpose: To encourage other people to live more meaningful lives.
About White Dove Books
Founded in the year 2000, White Dove Books has become synonymous with inspirational books, both fiction and non-fiction. We are passionate about personal development and we believe that life holds a specific purpose for you. Our mission is to help people develop their own unique talents, abilities, and passions in order for them to lead more meaningful, joyful, and fulfilled lives.