THE ROCK JOHNOSON
From football to Hollywood The incredible Journey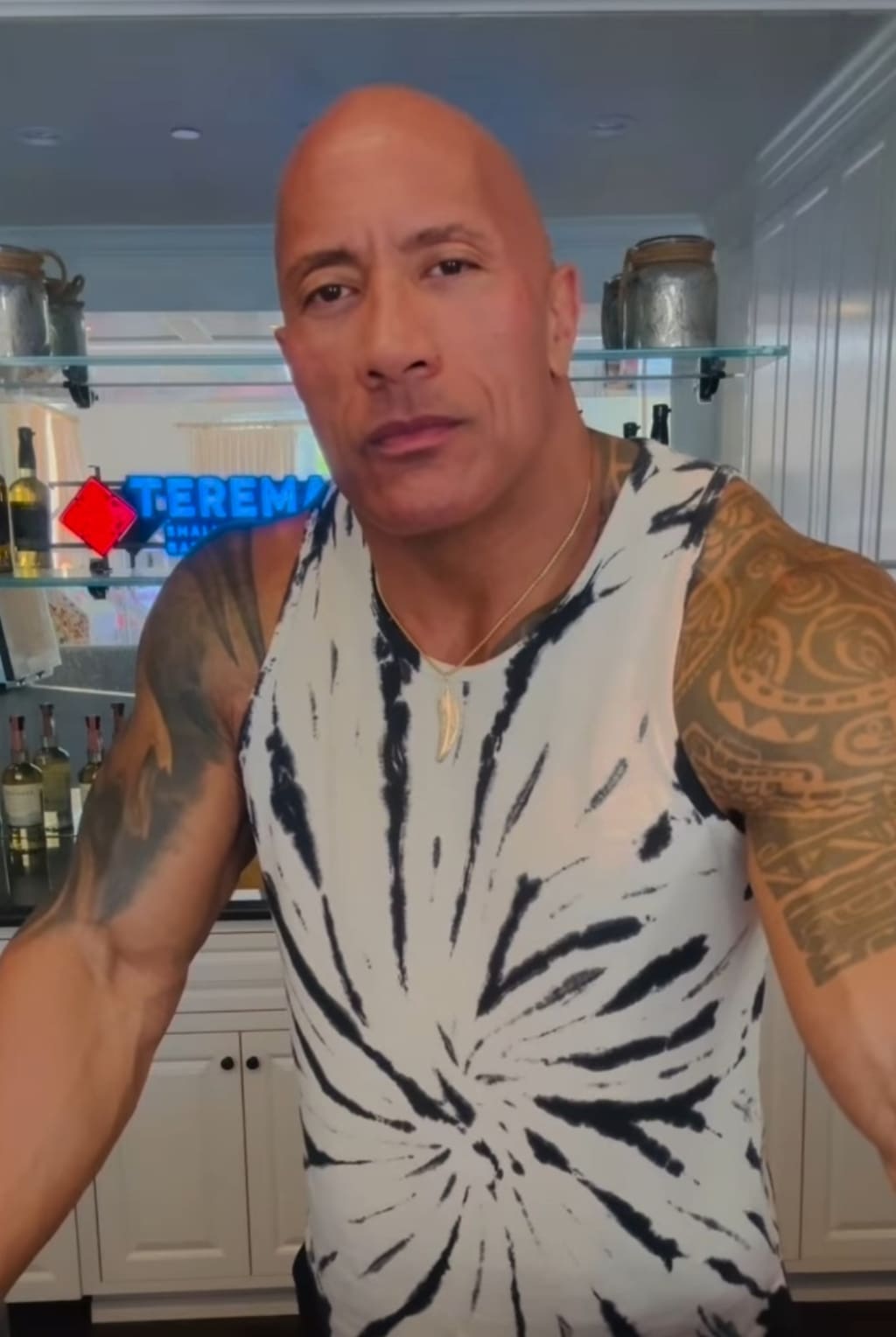 Dwayne Douglas Johnson, better known as "The Rock," is an American actor, producer, and former professional wrestler. Born on May 2, 1972, in Hayward, California, Johnson first gained fame as a professional wrestler in the late 1990s and early 2000s before transitioning to acting in Hollywood.
Johnson's wrestling career began in 1996, where he was initially known as "Rocky Maivia." He quickly became one of the most popular wrestlers of all time, winning multiple championships and earning the nickname "The Great One." Johnson's charisma and ability to connect with audiences made him a fan favorite, and his catchphrases such as "Can you smell what The Rock is cooking?" became iconic.
In 2001, Johnson began his acting career, taking on small roles in films such as The Mummy Returns and The Scorpion King. He then landed his breakthrough role in the film The Rundown in 2003, which led to several other high-profile roles in Hollywood. Johnson has since starred in numerous blockbuster films such as the Fast and Furious franchise, Jumanji, and Rampage.
In addition to his acting career, Johnson is also a successful producer, working on films such as Fighting with My Family and Jumanji: Welcome to the Jungle. He has also continued to make occasional appearances in wrestling, including a highly-publicized return to WWE in 2011.
Off-screen, Johnson is known for his philanthropic work, including founding the Dwayne Johnson Rock Foundation, which focuses on helping terminally ill children and their families. He is also known for his fitness and health regimen, sharing his workouts and nutrition tips with his fans on social media.
Overall, Dwayne Johnson has become a cultural icon, known for his charisma, athleticism, and ability to connect with fans both in the wrestling ring and on the big screen. With his passion for acting, producing, and giving back to his community, Johnson has become a beloved figure in Hollywood and beyond Despite his success, Johnson has also faced his fair share of challenges. He has been open about his struggles with depression, revealing that he has experienced multiple bouts of the condition over the years. In a 2018 interview with The Express, he stated, "I reached a point where I didn't want to do a thing or go anywhere. I was crying constantly." However, Johnson has also emphasized that he believes it's important to speak openly about mental health in order to break down stigma and encourage others to seek help when they need it.
In addition, Johnson has faced criticism from some fans who take issue with his past comments about politics and his support of certain political figures. However, he has emphasized that he remains committed to using his platform to do good and make a positive impact. In a 2019 interview with Vanity Fair, he stated, "I can tell you with all honesty that my goal is to make a difference and create positive dialogue and positive change."
Overall, Dwayne "The Rock" Johnson is a true force to be reckoned with, both on and off-screen. He has become much more than just a former wrestler-turned-actor, using his platform for good and inspiring millions of fans worldwide. With his infectious energy, unwavering work ethic, and commitment to making the world a better place, it's safe to say that the world will be hearing much more from The Rock in the years to come. Whether he's playing a tough guy in an action movie or sharing a heartfelt message on social media, Dwayne Johnson exudes a sense of authenticity that has made him one of the most beloved celebrities of our time. With his boundless energy and determination to succeed, he has proven time and again that anything is possible with enough hard work and dedication. As he continues to dazzle audiences around the world, it's clear that The Rock's star is only going to keep shining brighter with each passing year
Reader insights
Be the first to share your insights about this piece.
Add your insights