The Return Home To Art Through The Portraits I Made Over The Last 25 Years
Because Home Is Where The Art Is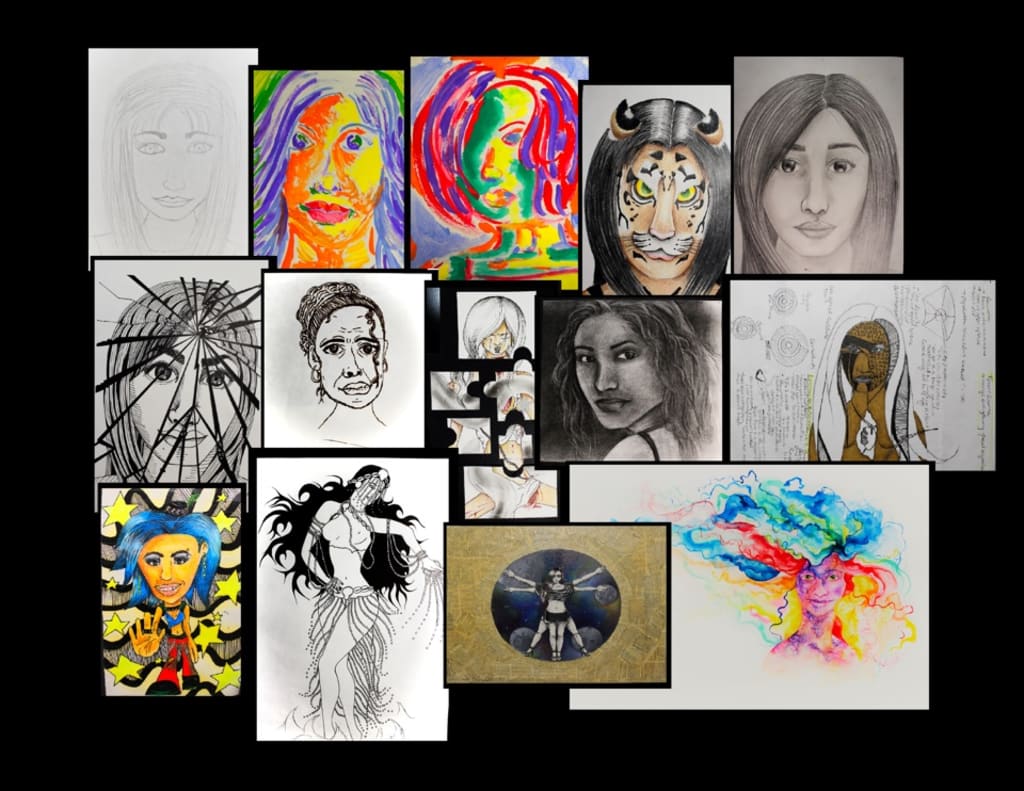 Portraits in chronological order from 1995-2021
A long, long time ago I dreamt of being an artist.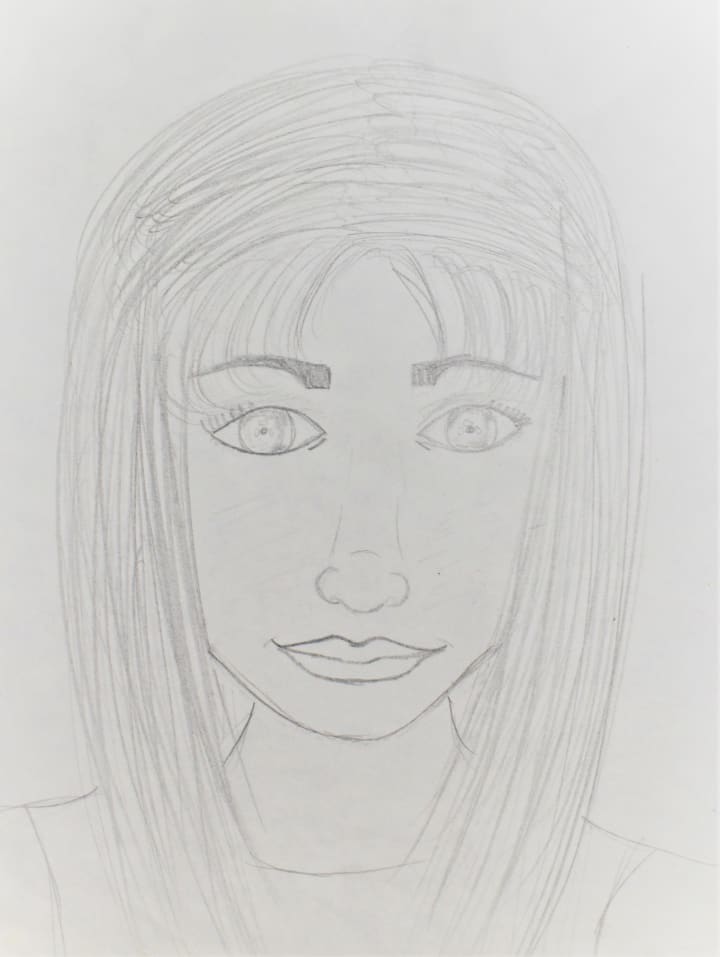 I learned from my dad, the artist and jeweler. He used to paint, draw and manipulate gold.
I practiced with my brother, having drawing marathons and then comparing our ever-evolving Pokemon drawings and DragonBall Z renderings.
I watched in awe as my mom brought any outfit to life on her sewing machine.
She could look at any photo and replicate the exact outfit from scratch.
I grew up in a world with creative titans.
My home was art.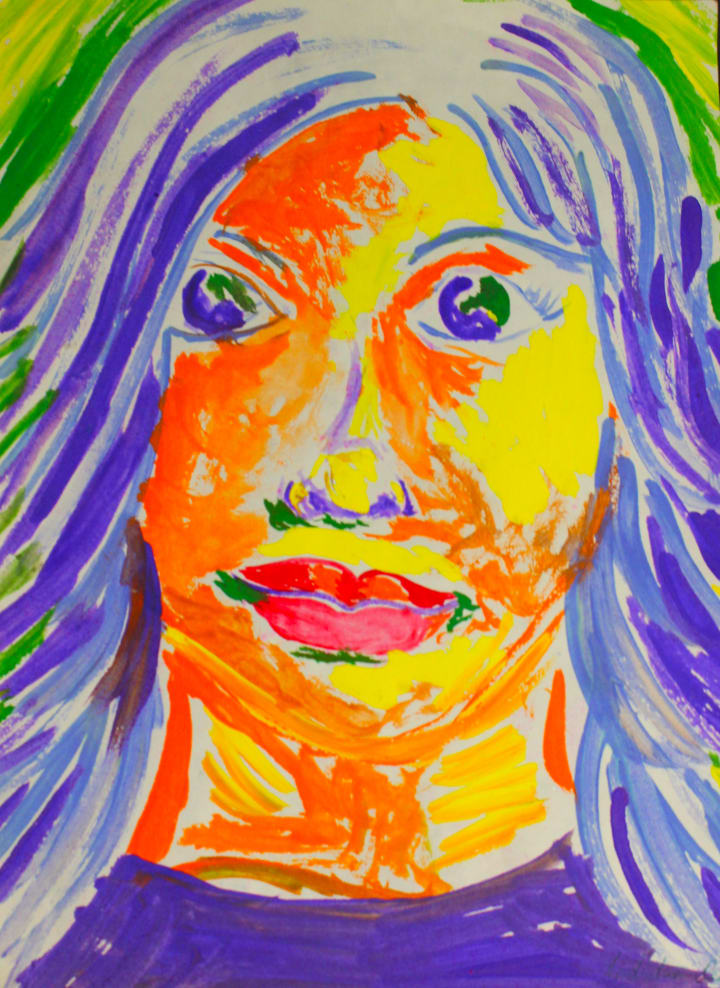 My life was colorful with joy, love and art.
Art was where I was invincible.
It's where I was free to feel, to laugh, to really live...
Engulfed in a colorful happiness.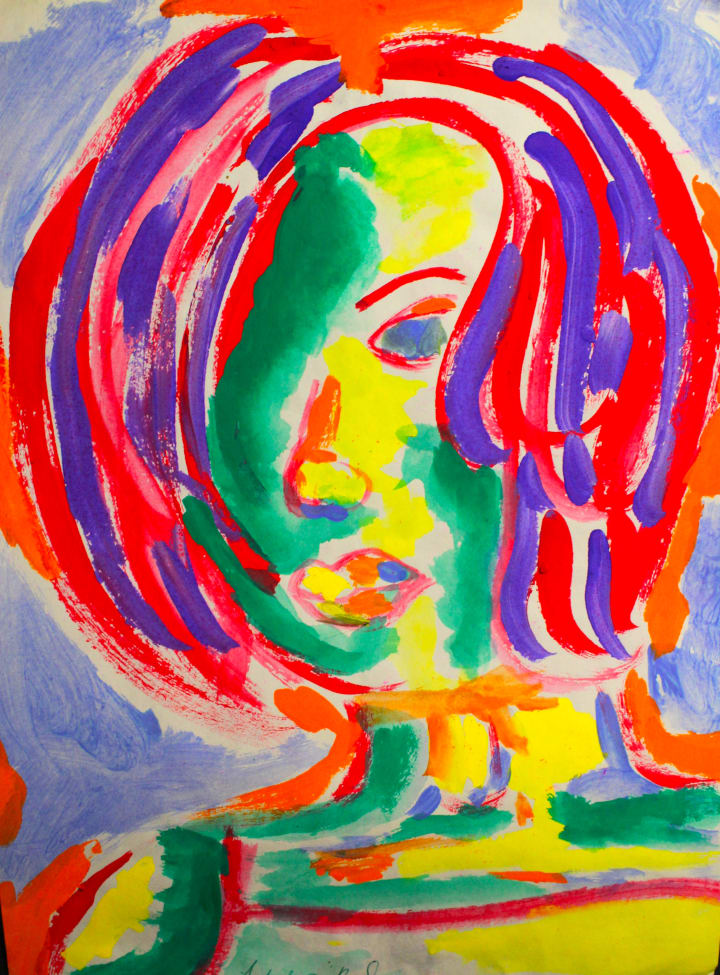 I was turning into a fierce artist.
I fell in love with every style I tried.
Pencil, Pen and Ink, Collage, Watercolor, and Interior design were my
earliest influencers.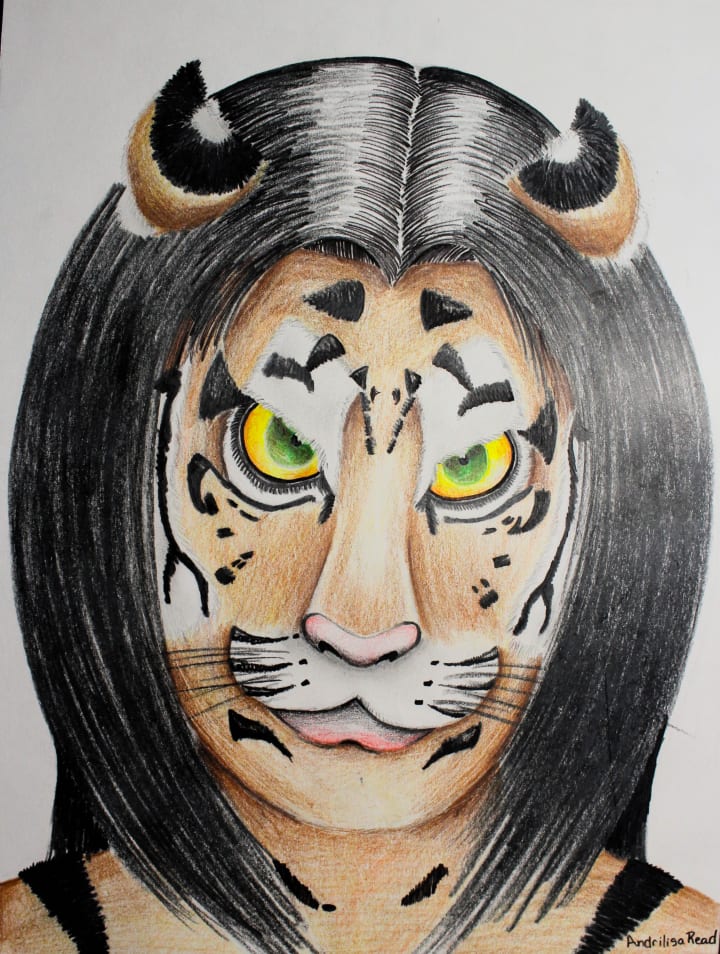 But then my dad left to Dominican Republic,
My brother left to music,
And my mom left her sewing machine to work two jobs.
Our creative collective dissolved.
Just like that I was minus a team.
…suddenly I was alone with my dream.
And I never learned how to hold it up on my own.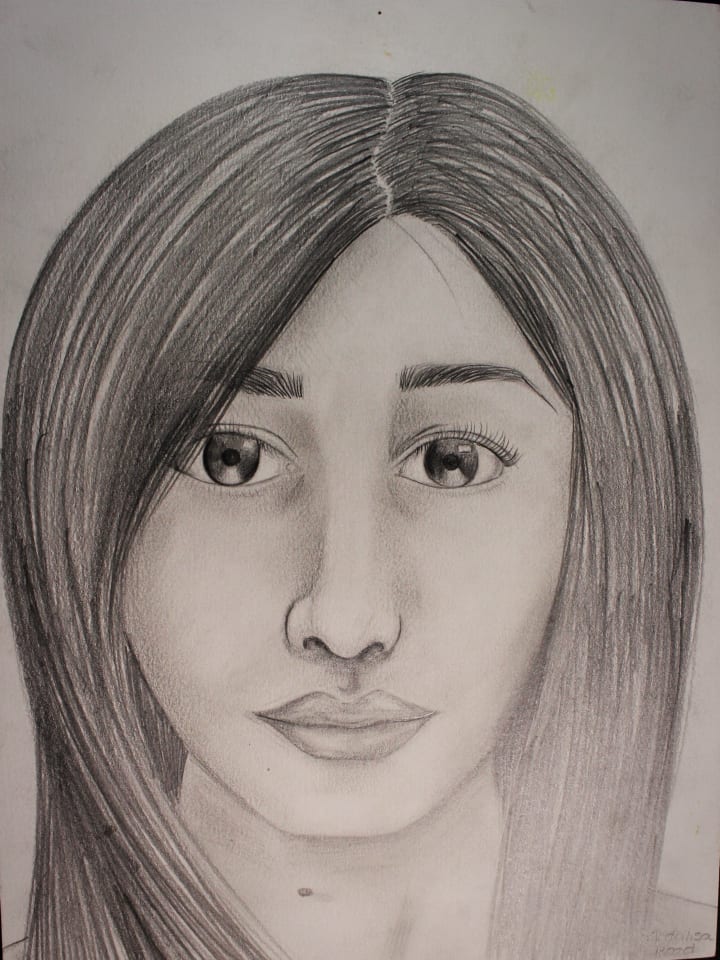 That's when fear of the world broke into my mind:
"You're never gonna make money with art"
"Your art just isn't good enough"
"You don't have your own style"
"You're gonna be a starving artist"
"Everything you make is ugly"
The voice of the outside world sounded just like me, so I believed it.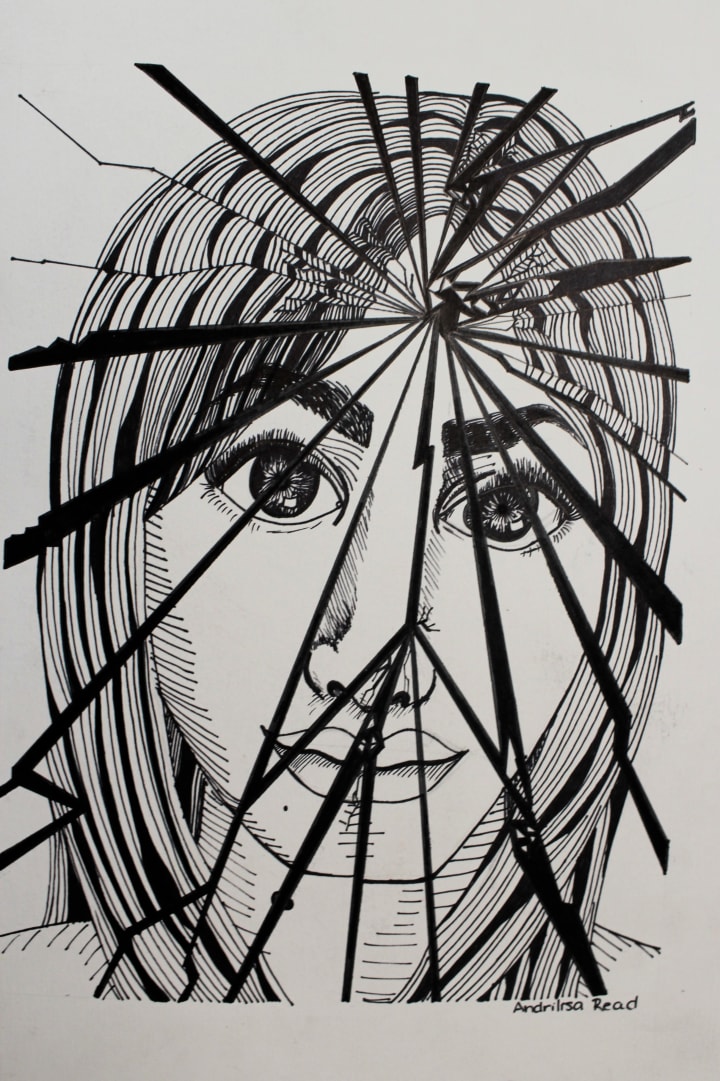 So I became afraid…
Afraid that what I was making wasn't good enough.
Afraid that I didn't have my own style.
Afraid that I was going to be a starving artist.
Afraid that everything I made was ugly.
I became afraid that I would fail at my dream.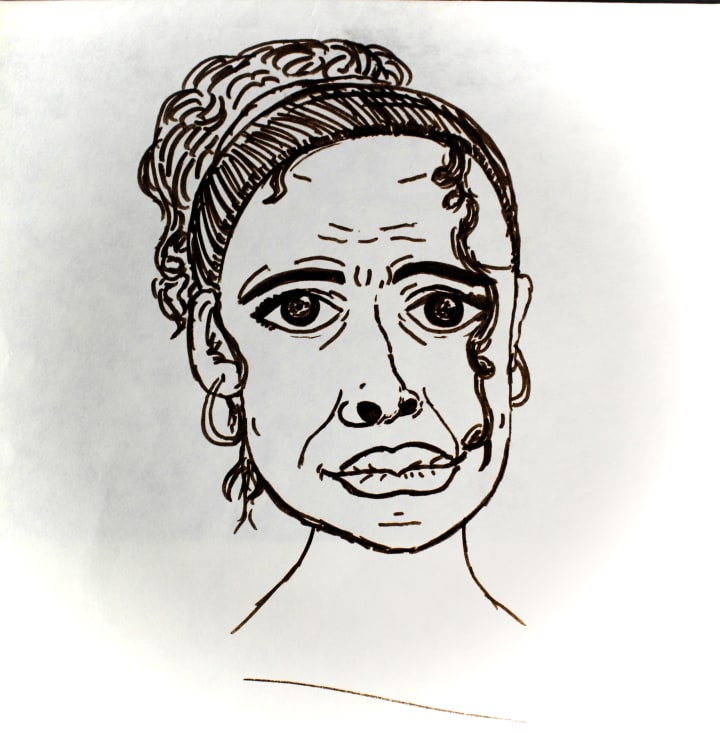 So I trapped the artist away in a prison and I became a host for the dreams of someone else.
Dreams of a world that led me further and further away from myself.
I was no longer the one guiding the ship, the fear was…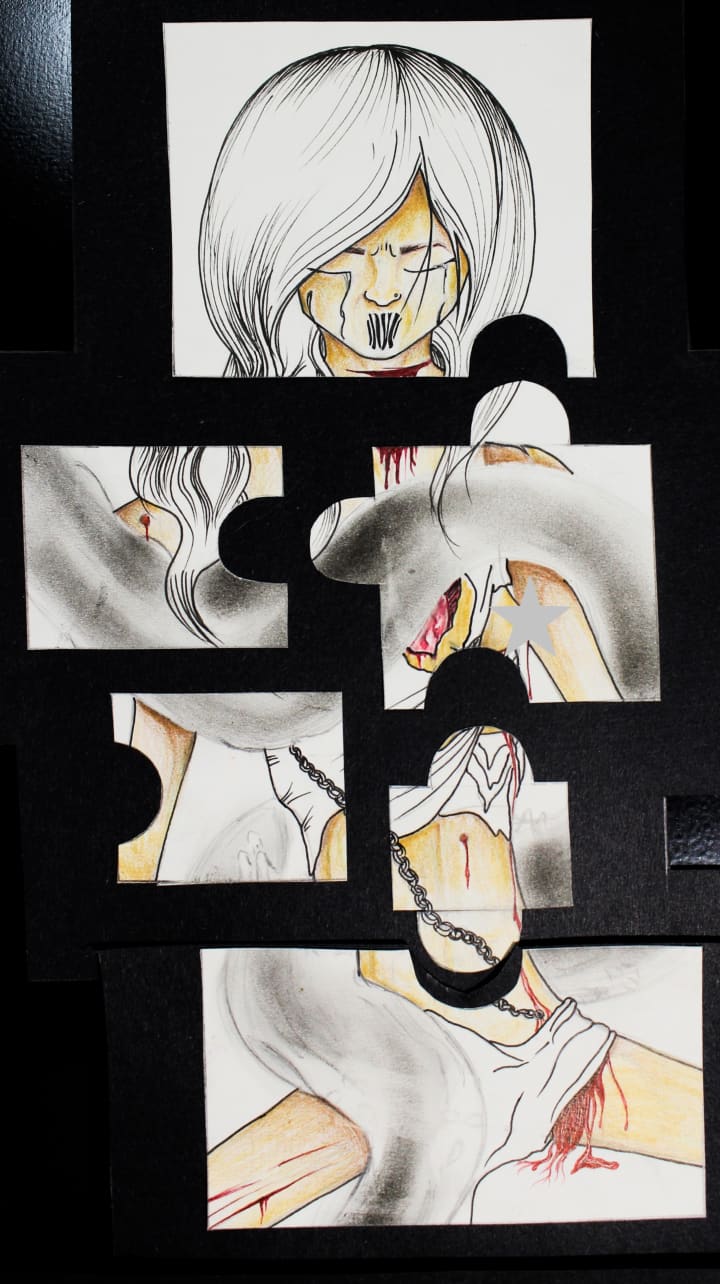 My world became black and grey.
Although the colors were all around me I couldn't see them.
The art that used to flow out of me so easily was now lost somewhere in the channels of my mind.
No ideas, no motivation, no inspiration to create.
The beginning of the Dark Ages.
For 13 years, I could hear the whispers of the artist, not knowing only she held the key to my happiness.
In the quiet of the night, I began to remember the art I drew when I was at home so long ago.
A crooked tree, A fluffly cloud, the Shining Star from Super Mario Bros.
Slowly the color started to return to my life.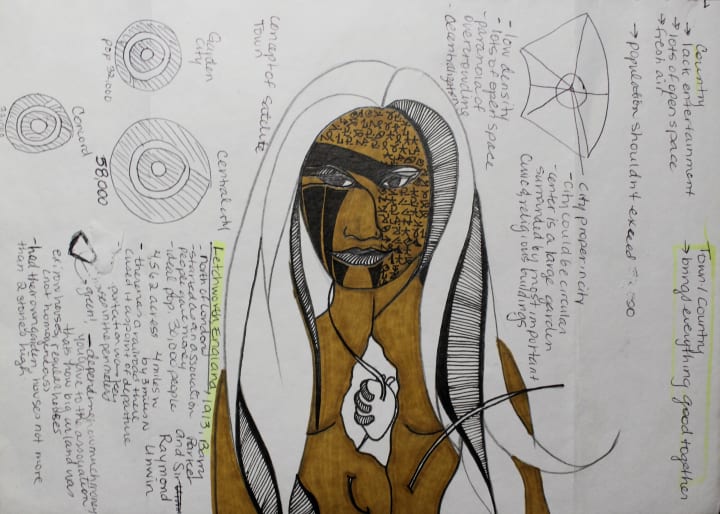 Eventually I remembered the joy, the love and the art.
I remembered the ease with which my hand would melt into the paper as whatever medium I was using.
The anticipation and wonder when sitting in front of a fresh canvas.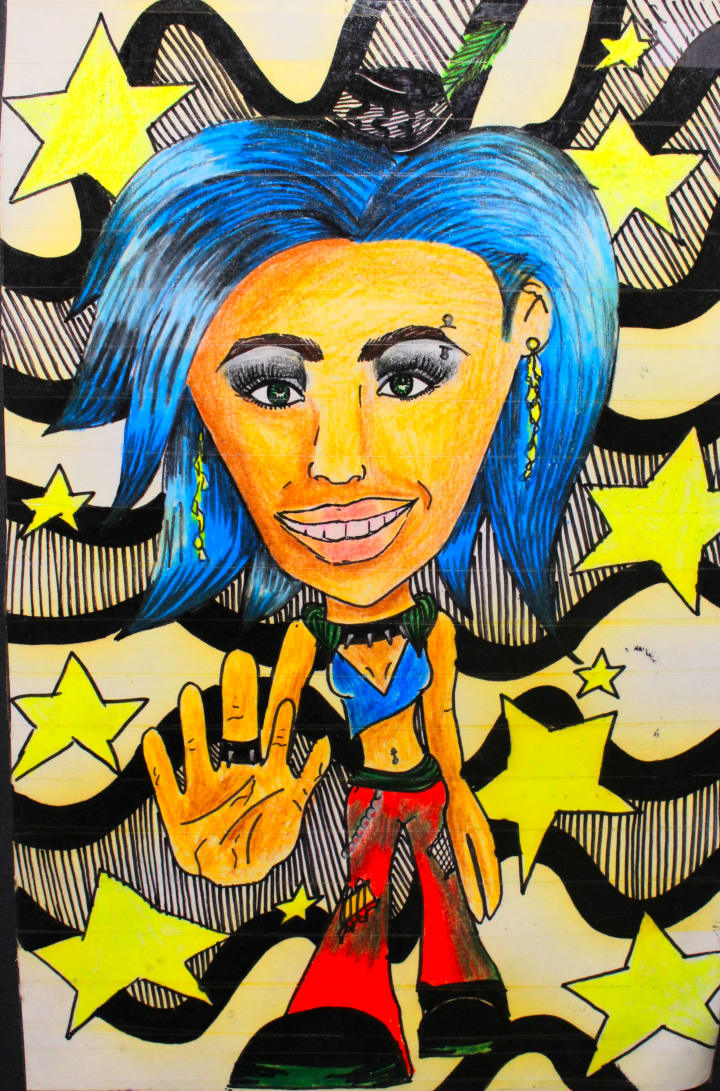 And so I worked to cleanse myself of the fears of the world
By creating my own beliefs:
"Art is the vehicle to your success"
"Your art is magnificent"
"You can be a master of multiple styles"
"You're gonna be a thriving artist"
"Everything you make is wonderful"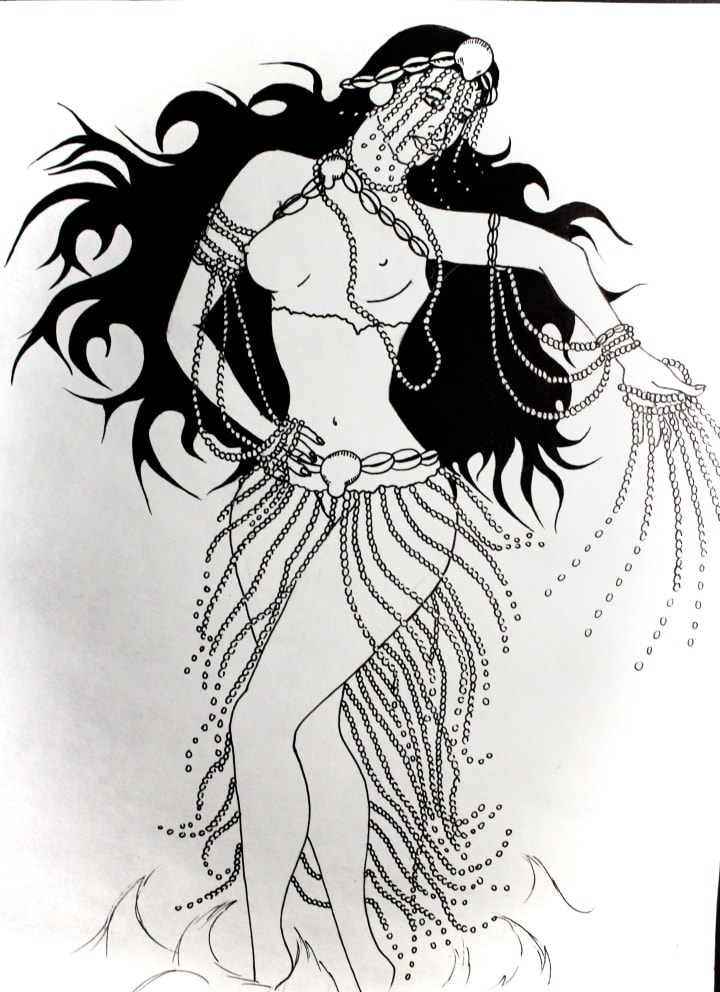 Then I stepped into the portal of my mind, voyaging through my depths until I finally found the artist.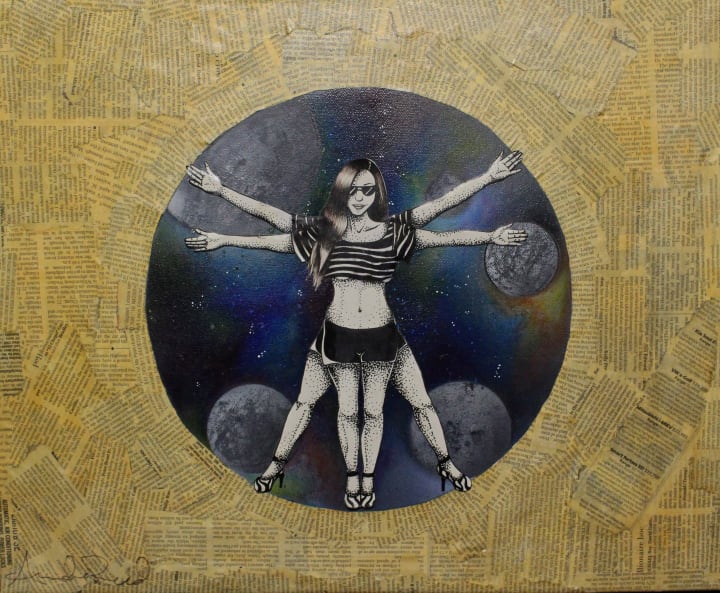 Hello world, I am finally at home.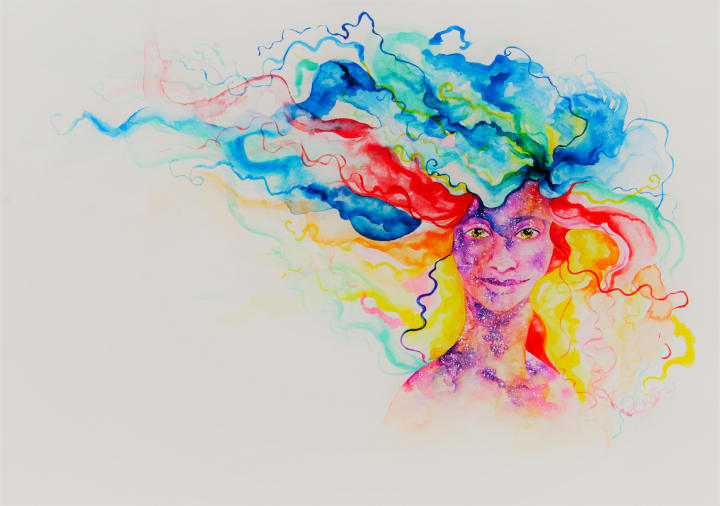 Andrilisa is a mixed media artist living in NYC. Having finally found the artist within, she recently set up her apartment like a gallery and featured this collection of portraits as a display in her interactive exhibit. The entire exhibit tells the story of her development as an artist and the wisdom she found when she finally let go and gave into her gifts. It takes the viewer on a journey hoping to inspire them to voyage through their own depths. Hopefully one day, the exhibit can be featured somewhere public for everyone to take in its magnificence in person…