The Lost Flowers of Alice Hart
A story to follow mine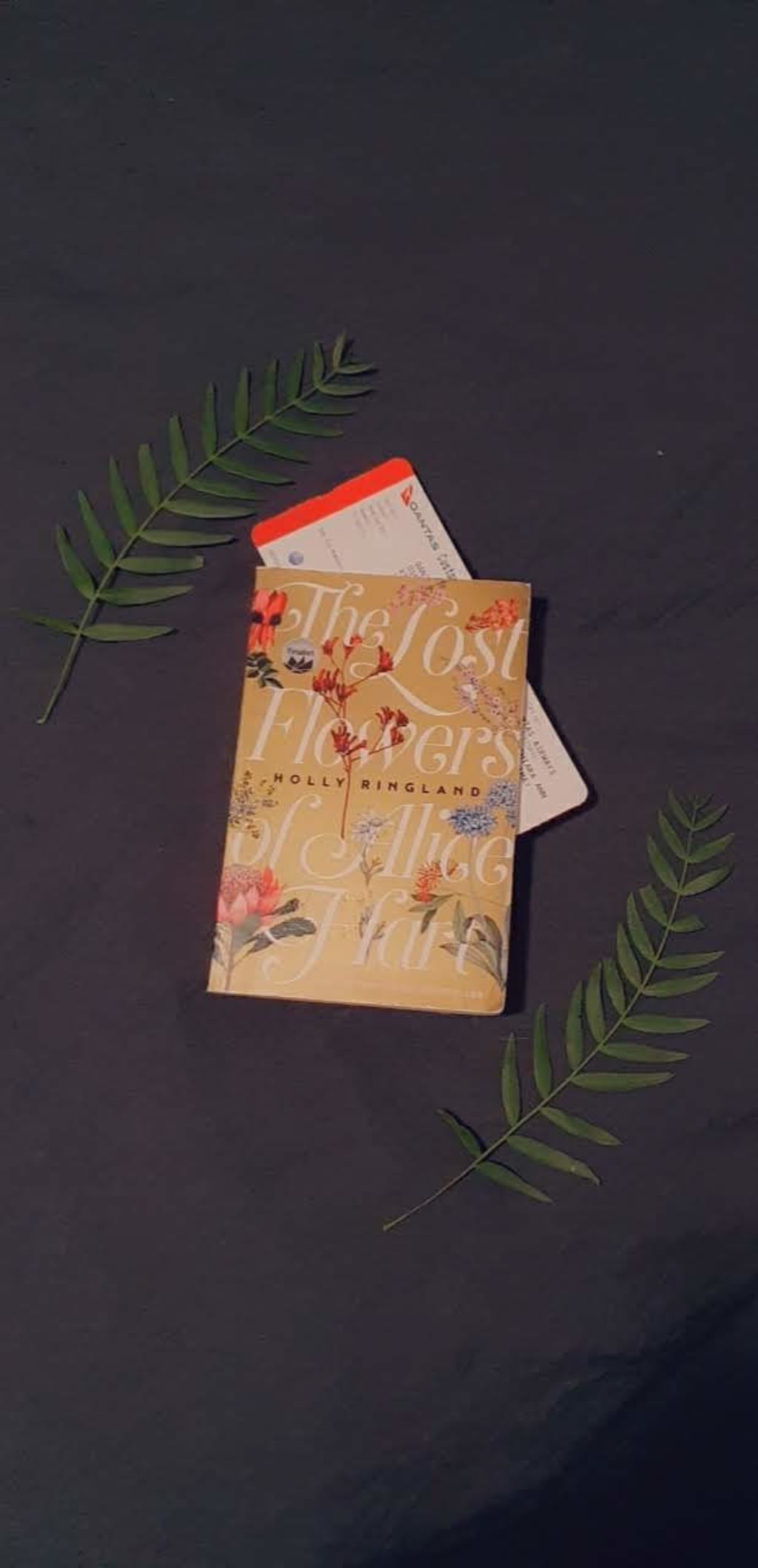 Do you ever find occasionally a book just comes into your life and for no particular reason it seems to tell a story that resonates with you.
Frustrated, stressed, laughing at my own luck I circled the newsagency in Brisbane airport. I had just finished a weekend away for a Hens night. After a big night before heading up here I made my flight by the skin of my teeth and now here I was heading back after missing my flight.
I had a 4 hour wait to go. I grabbed a wrap, an orange juuice and decided to go in search of a book. I'd been trying for months to get back into reading for fun. I circled and the newsagency. Once, twice, three times. Each time, one golden book stood out to me. I was on an extremely tight budget and decided to put the book back on the shelf. I went to the food court. Scrolled the mindless babble on facebook. Insta. Pinterest.
I even began looking at my uni assignment. I was designing a feature for a park. Taking inspiration from the recent bushfires that had been happening in my hometown in NSW. Focusing on rebirth. With a focus on native Australian flowers that require fire to spread their seeds or crack them open to flower.
I gave up. Went back to the newsagents and before i could think. Grabbed the book. "The lost flowers of Alice Hart" by Holly Ringland.
I went to my terminal gate, began reading. Got hooked. At the beginning of each chapter, Holly describes a type of flower, it's look, what it means, its habitat.
Black Fire Orchid.
Meaning: Desire to Possess
Pyrorchis nigricans | Western Australia
Needs fire to flower. Sprouts from bulbs that may have lain dormant. Deep crimson streaks on pale flesh. Turns black after flowering. As if charred.
Chapter 1, The Lost Flowers of Alice Hart.
The very first chapter had exactly the kind of flower I had been looking for to use in my project. I read the first 3 chapters on the flight and continued reading for a few weeks. After life took over working 2 jobs and going to uni I rarely had time to be at home let alone read. I put the book down.
Life was taking its toll. I had finished my Uni Diploma. I had left one toxic relationship (that wasn't even a relationship). I was now with someone who was complicated in a whole new twentieth century kind of way. Yes twenty. Not twenty one. I began reading the book again and couldn't believe how much of my life seemed to resonate with 27 year old Alice. (I am 25 at the time of reading) Some of the things Dylan says are what the guys in my life have said. Her desire to leave and find a part of herself is in me. The stronger desire to be with family. To be around supportive and loving people. Blood or not.
This book brought me courage, a new calm, a new perspective. I have a stronger desire now to see the world. To go find myself. I find i have people telling me all the time I have changed and sometimes as if that's a bad thing. I often question them. Doesn't everyone change? Begin again. Learn. Develop. Grow.
The flowers of Alice Hart has encouraged me to start journaling, start taking note of my life. Noticing patterns, my emotions, dreams, noticing the signs the universe is sending.
If you have made it this far in reading. Thankyou so much. Any words of advice would be appreciated.