The Living New Jersey Legend "Fresh" - Exclusive Interview
I sit down with the CEO and serial entrepreneur Fresh and obtain an exclusive interview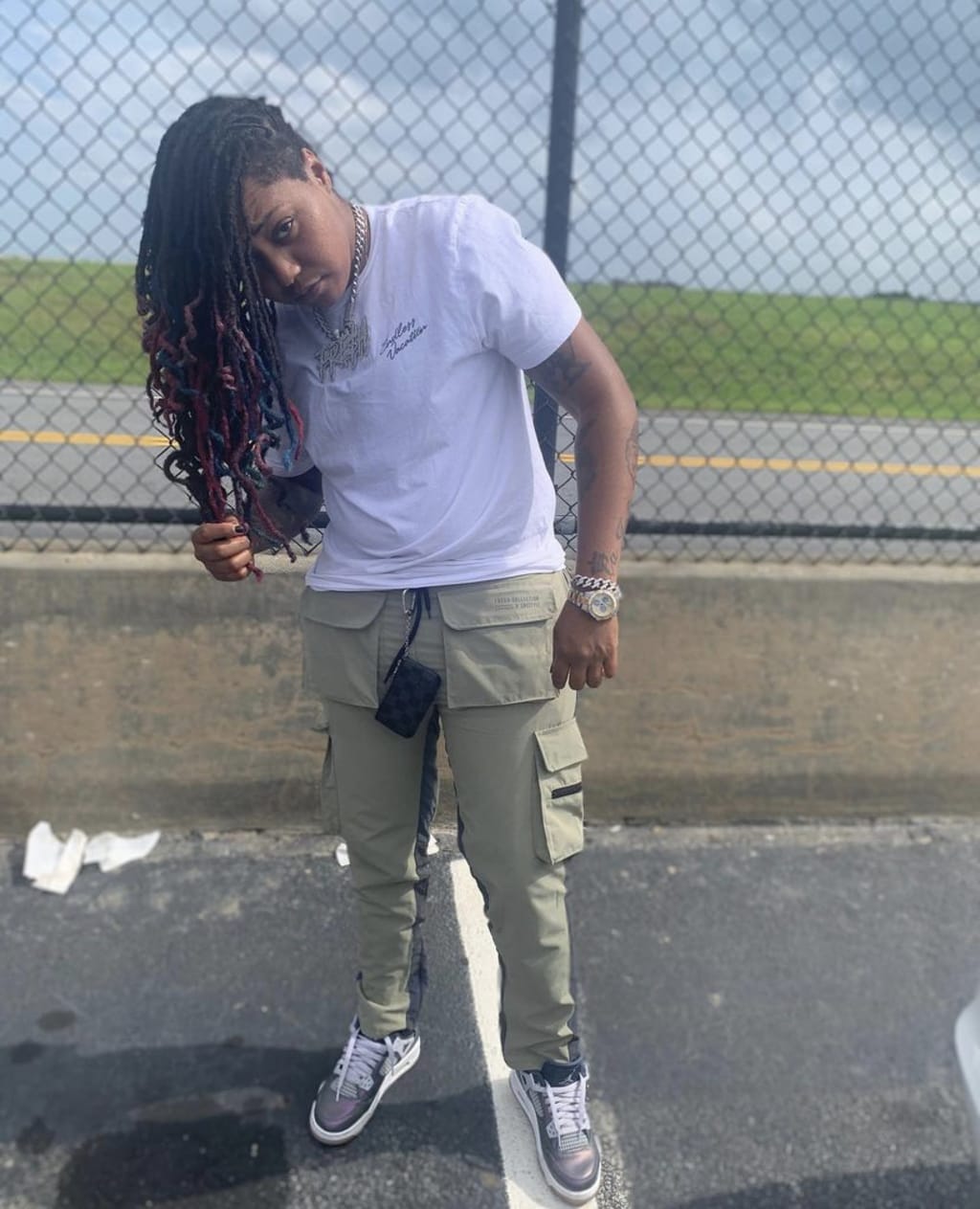 Commencing her career at the mere age of nineteen the budding CEO, Fresh, knew she was predestined for eminence. At the inception of her career she secured a position as an apprentice with Cash Money Records. In addition to acquiring a vast opportunity Fresh was presented to tour nationally on one of the most successful tours to date. She served as a vital apprentice on the "America's Most Wanted Tour" with Young Money. The national tour generated gateways for Fresh to bridge relationships with immense public figures such as: Young Money, Soulja Boy, Pleasure P, and Young Jezzy.
At twenty-three years old, Fresh consolidated the knowledge she obtained within the entertainment industry and decided to convert into her own boss. She launched her business " BYOB'' an acronym for "B.e Y.our O.wn B.oss". In 2017, she opened her storefront EIE Studios, BYOB Supplies, Fresh Collection, and EIE Customs. As the powerhouse she is, Fresh, made her brand deliveries from the trunk of her car until her website was manufactured. The storefront was widely successful for four years. Fresh gained a plethora of new clientele throughout her business ventures. In which led her to convert into a national entrepreneurial success. Due to the untimely global COVID-19 pandemic of 2020 the storefront was closed. Nonetheless, her immensely flourishing urban clothing brand "Fresh Collection" remained opened virtually.
Fresh continues to elevate in her entrepreneurial success. In less than a year she contracted her brand "Fresh Collection" in multiple local storefronts. As well, she obtained a vast contract with Bloomfield College as the designer for Big PBI. She owns "Vintage Vanitiez" in which she manufactures and sells custom furniture, serves as a small business consultant and recently opened a restaurant "Suite 29" a seafood & soul food eatery. Her and her fiance/business partner Roxanne are making major moves making their mark as an up and coming power couple! Serving as the face of determination Fresh also graduated from Oaksterdam University where is certified in "Indoor Horticulture" and "Business Marijuana". Her next business venture is opening up dispensaries in New Jersey and joining the legal marijuana dispensary industry. Take a look at my exclusive interview with the rising New Jersey legend CEO Fresh.
Website: Freshcollectionofficial.com & Instagram: @Byobfresh
What is the inspiration behind becoming an entrepreneur?
Growing up watching my family struggle I always knew I wanted more. Even the semi successful people in my family were in debt to student loans. And although they lived a good life compared to others they had to constantly work to maintain that lifestyle. Working overtime and putting in so much work just to get pennies from the company while the CEO gets rich. Wasn't sure exactly what I wanted to do but I knew it wasn't that.
When did you first know you wanted to create a clothing line and what was the point that really made you go for it?
I've always been into fashion and making money. As far back as high school I remember painting t-shirts for people for a small fee. Once I opened my custom people would always ask when I planned on doing my own line. I would always lie and say one day. Well I thought it was a lie because I never had any intentions on doing so. But I guess I was only lying to myself because here we are! Once covid came and I had to shut down my stores I needed to figure out another stream of income. One day while going shopping for myself I decided to invest in 1 dozen sweatpants that I would customize and sell. I told myself that if it went well I would invest more and start a line. I sold out of the dozen sweatpants the same day I announced I had them for sale and the rest was history.
How do you define fashion, and how does that translate into your fashion designs for Fresh Collection?
To me fashion is another art form of expression. There are so many styles and looks people use to express themselves especially in this new generation. I personally like to keep it simple, clean and fresh! No shade to any other brands but I feel like people get lost in trying to be different and unique. That normal is the new different. A lot of brands ride trends of whatever they think is hot at the time. With fresh Collection I like to keep it authentic. If I wouldn't wear it I won't produce it. I'm never worried about what the next person is doing or what's the latest trend. I know that as long as it's fresh the people will like it. Drip, finesse, fleek, and all the other words people use to describe swag comes and goes… getting fresh never gets old.
What's the best and what's the hardest part about having your brand?
The best part about having my brand is I get to wear my own designs everyday. So now when someone asks where I got something from instead of directing them to another store I can say I designed this and you can get it from my website. I love to see when complete strangers are rocking my brand. It's one thing for your friends and family to do it because maybe they are just being supportive. It's a different feeling when it's someone you don't know because you know they are rocking it for no other reason than they like it! The hardest part about starting my line was finding good manufacturers and producing high quality products. Once you have a good manufacturing company that you can trust it makes the process a lot easier.
What are some of your biggest fears that you faced when starting your business?
I was never afraid to bet on myself. I live by "the worst that can happen is nothing" but if I don't do it I know that nothing is the only thing that will happen. So when you look at it that way you have nothing to lose by trying.
You're a well established serial entrepreneur. What was your favorite business venture?
I would have to say out of all the things I've done my clothing line is my favorite venture so far. It has allowed me to make connections that I may have otherwise never made. It has landed me a contract with a major college and continues to open other doors for me. Having an online business is a lot easier than having a storefront where you have to worry about bills and employees.
Where do you go or what do you do for inspiration when working on a new business venture?
I find inspiration all around me and have new ideas all the time that I would like to explore. The problem is I'm only one person and I can't do it all… at least not yet. So I try to keep my focus on things that I love so they won't feel like a job. Before I jump into any new venture I like to go on a vacation to clear my mind. It's just something about sitting on an island staring out into the huge ocean that makes me feel like I can do anything!
What advice can you give to aspiring entrepreneurs?
The best advice I can give is don't take advice! Especially from people who have never done what it is you are trying to do. Even if the person does have experience in your field but they were unsuccessful that is their story and doesn't have to be yours. People will inflict their own insecurities onto you if you let them. Don't get me wrong, there is no problem in hearing the ups and downs that they had as long as you keep in mind that was their story and not yours.
Thank you for sitting with us with any final thoughts?
For all the inspiring entrepreneurs out there all I can say is the beat bet you can make in life is one on yourself. The worst that can happen is nothing… but if you don't try you are guaranteed that nothing will happen.
About the Creator
Has been writing for Vocal since Feb. 2021 covering lifestyle fashion and entertainment
Reader insights
Be the first to share your insights about this piece.
Add your insights