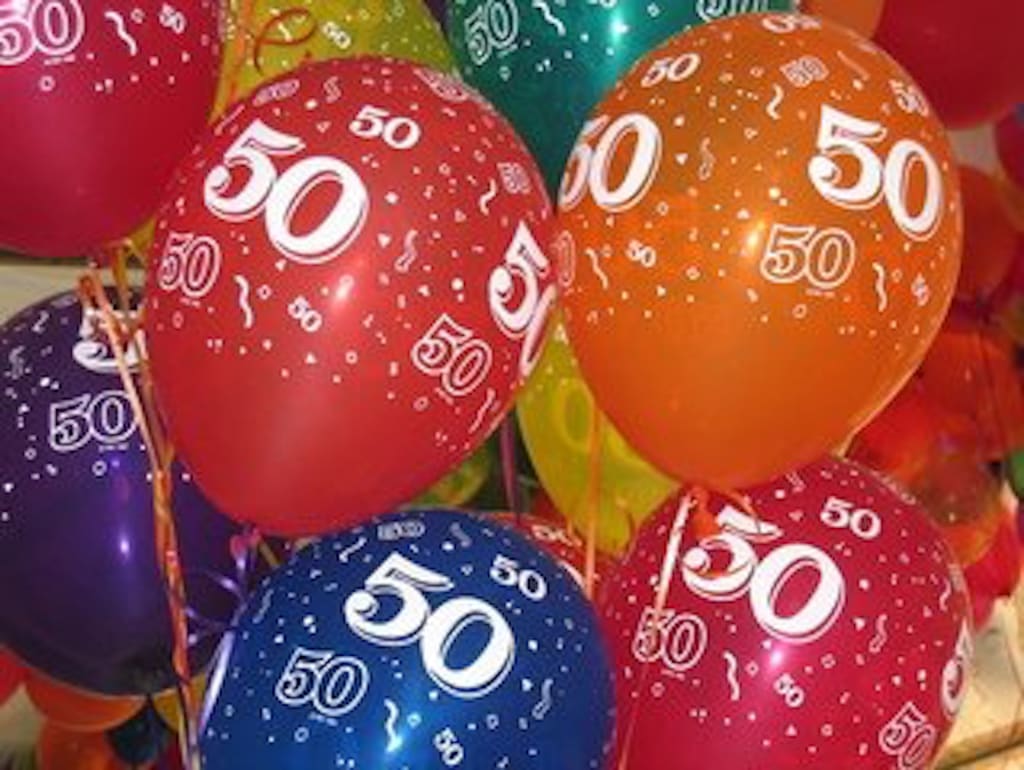 It was December 2019, I was still unemployed, I was tired of receiving rejection letters or emails from employers, I crashed my car into a parking light pole and I was trying to keep my head above the water financially - my life was not exactly where I wanted it to be. I wanted 2019 to be over, I was tired of the negative things that were happening to me. I was looking for forward to the year of 2020 because I knew that was the year I was going to be turning 50. I spent New Year's Eve with a few friends, while everyone in the bar was celebrating the New Year, kissing their loved ones, or toasting champagne. I sat there and I contemplated on how I was looking forward to the next six months because that was when I would be turning 50.
As 2020 began and the months started to pass, I ended up with a new job and started the process to be financially stable again. But in the midst of all this, a worldwide pandemic was occuring, the economy was suffering as small businesses, bars and restaurants were closed, people were being quaratined which meant that I had to work from home with no face to face interactions with my co-workers, and then there were protests that turned riots occuring across the country just a few days before my birthday. Go figure. Now that I've reached this age, I've come to realize a few things.
When you reach the age of 50, you have lived life on this planet for half a century. They say 50 is the golden age, because that is when you feel comfortable and content with your life. But for me, turning 50 wasn't a mindset of saying to myself, "Damn, look at me! i am fucking 50 years old!" or "I'm content with my life now that I've reached this age." Yet, when I look at being 50, I look at it as just a number between 49 and 51, it's another year of my life that has passed by. It's hard to imagine that once you reach a certain milestone in your life, you start to contemplate and say to yourself, "How did I get here?" I remember the day I turned 25, that was a milestone moment. I was finishing my second stint of college and focusing all my energy at obtaining my Bachelor's Degree in Finance. During that time, I was learning as much as I could. I didn't know what I wanted in life. I was just trying to graduate. But, as the years pass and as you start to get older you don't realize it or recognize that time is against you. It's a strange feeling because as every second, minute, hour or day passes you come to the realization that time becomes the most important factor of your life. You have to realize that as you age in this lifetime, time is contracting and not expanding. The value of time becomes more meaningful, days are numbered. Life becomes shorter because you don't when it all comes to an end. I realize that I am still the same person but not only has my thought process changed, my perspective about life has changed as well. Up to this point, I am happy, fulfilled and have lived a great life. I have had a lot of meaningful experiences that have shaped my life to which have defined of who I am as a person today. I can look back at my life and I see the highs, the lows, and the in-between moments. When I look back at all the events that have happened to me, the good, the bad, the unforgettable and the forgettable; they all feel like a scene coming directly out of a film. I have had success, I have failures, I have been able to fulfill personal goals, I've been able to take risks, and I finally have been able to find a purposeful meaning in life. Yet, I have always lived a fulfilled life. I remember walking into a cigar shop a few years ago and there was a sign that read, "Time is the ultimate luxury, fill it beautifully". When I read that sign I knew that is exactly how I want to live my life moving forward.
About the Creator
Also known as Jonathan, a part time musician, writer, life stylist at night but a full time business intelligence developer during the day.
Reader insights
Be the first to share your insights about this piece.
Add your insights