The Gift of Music
My Most Important 2022 Resolution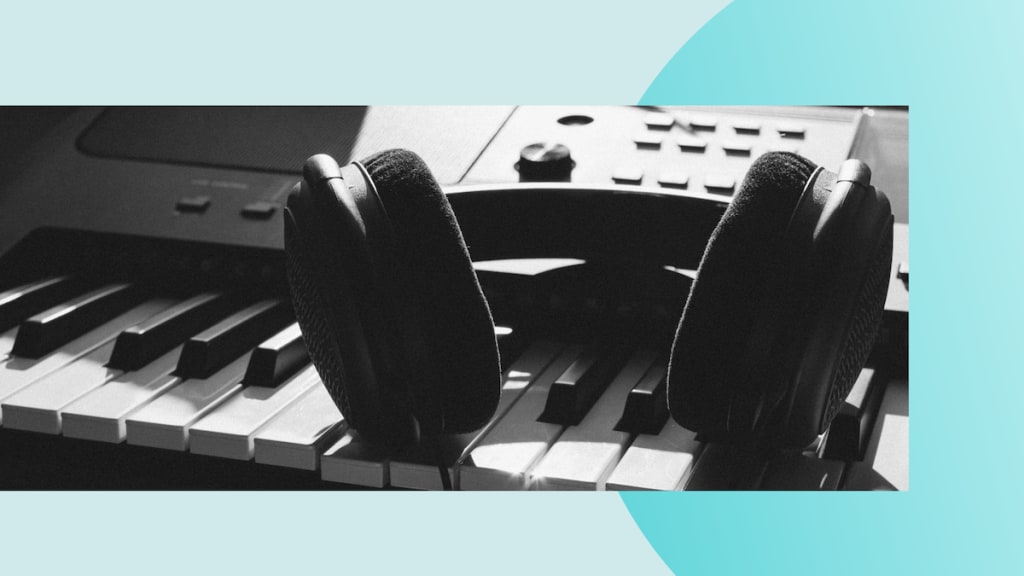 "Singing is my therapy!" I'm a senior in high school, chatting excitedly to my dad about how much I enjoy my voice lessons each week. I had never tried actual therapy at the time, but singing gave me that comfort, relief, and revelation I imagined would come from a great therapy session. While most teenagers spent their weekends going to football games, parties, and the movies, I spent my weekends at musical theater rehearsals, or singing along to the low-quality YouTube karaoke versions of my favorite songs, alone in my bedroom.
Fast-forward to today, I'm writing this as a 28-year-old who has not taken voice lessons, or performed in musicals, in ten years. Over the years, music has remained an important part of my life, just not in the same ways it once was. I can be brought to tears listening to my favorite Taylor Swift songs, or transported to another world while watching a movie with a particularly good soundtrack. I started teaching myself to play piano again in 2020, and recorded a few videos of myself playing and singing, sharing onto my Instagram account in moments of bravery; the comfort, relief, and revelation still there through every note.
When I hear people talk about setting New Year's Resolutions, I often hear them mention the word priority. Even through the realization I've made over the years that I missed singing and miss the warm feeling it gives me; I've still found excuses to not make it a priority in my life. I've made other things more important. Tired after a long day of work? I go home and binge watch a TV show. Wanting to have a relaxing Sunday afternoon? I go to brunch and have some drinks with my boyfriend. What happened to those weekends spent finding my favorite songs on YouTube and singing along to them at the top of my lungs? What happened to those lonely days in 2020 spent learning a new song on the keyboard and thinking, "what the hell, why not post this on Instagram?!"
When I was contemplating my 2022 resolutions, I knew immediately I wanted most of them to revolve around self-care, self-love, and mental health. I knew I wanted 2022 to be the year I really focused on what I want, what's important to me, and what will make me the happiest, healthiest version of myself. I made goals around eating food that nourishes my body and makes me feel good, cutting out alcohol for at least a month, and finding enjoyable ways to exercise regularly. But I felt something else tugging at me, another resolution I knew I wanted to make, but one that is perhaps scarier and more difficult for me to commit to.
In 2022, I want to start singing again. I want to prioritize music in my life, just like I did in high school. I want to choose to spend my free time singing and playing the piano, chasing that therapeutic high it's always provided. Not only do I want that, but I think I need that. I think I've been fighting against that need for years, getting caught up in what other people might think, or even just what I think of myself. Feeling worried I'm not good enough, worried it's silly or pointless, worried I should be doing something more productive with my time. But when I'm entirely honest with myself, the absence of singing has not opened the door for more productivity, and more importantly, more happiness, in my life. On the contrary, I've found myself wasting away hours of my evenings not doing much of anything, or doing things that don't make me feel good.
I deserve to feel good. I deserve to feel as good as I felt in my very first musical performance in high school. Or when my parents bought me the keyboard for my birthday after I mentioned I wanted to start playing again. Or the first time I pressed "post" on a video of me singing. I deserve to have that feeling as often as I want it, and I know in order to do that, I need to give myself the gift of music again. I need to commit to singing more this year. It may not seem like much, but it is the most important resolution I've made so far, and I can't wait to see how I feel at the end of this year.
goals
About the author
I'm passionate about telling stories around mental health, personal growth, and relationships.
Reader insights
Be the first to share your insights about this piece.
Add your insights