The Best Nook in Delaware
There's a place for the soul to be revived in the house where I live.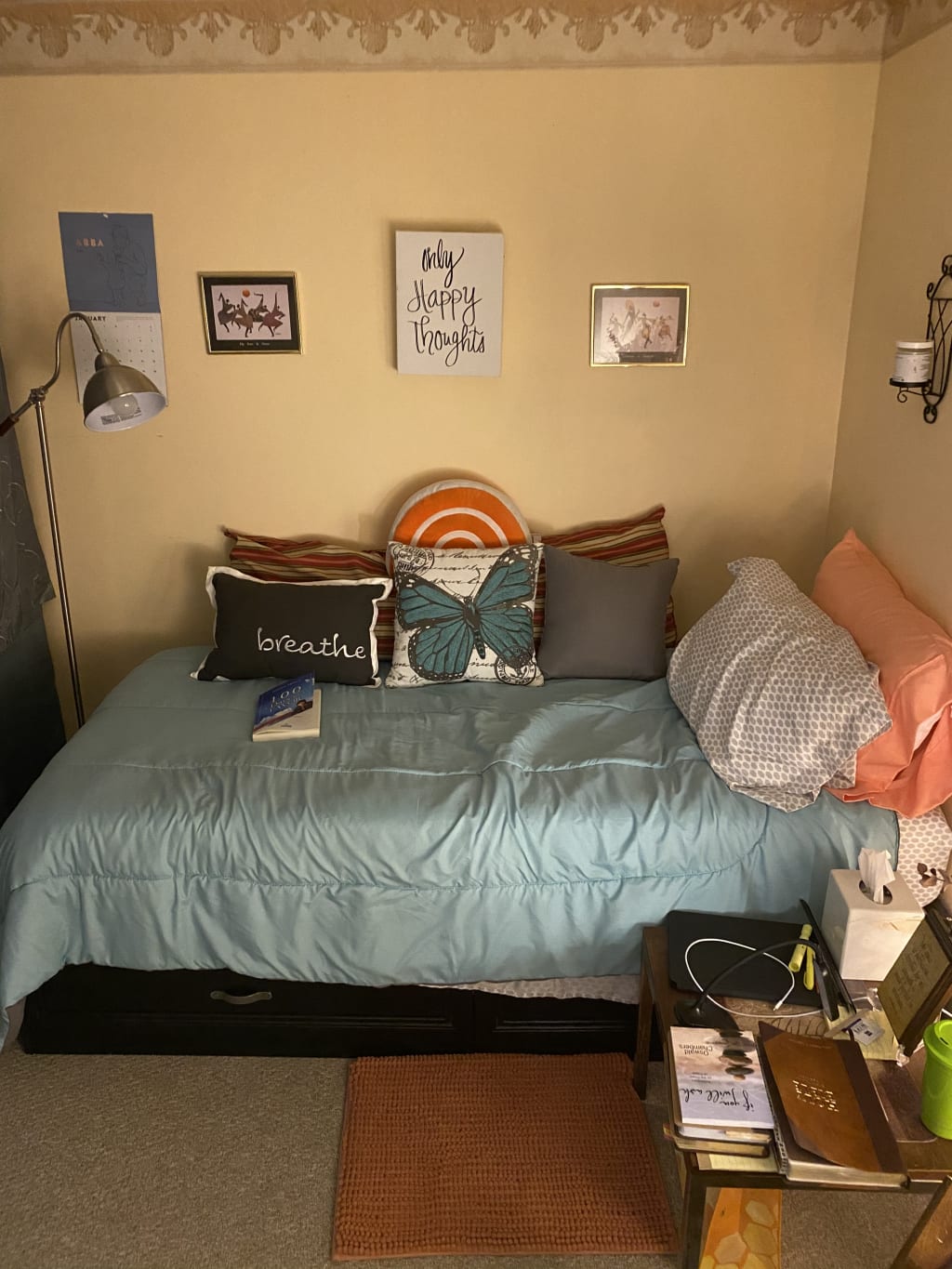 You're hyperventilating. Your pulse ascends like a spiral staircase. You need a spot to relax, contemplate, and chill. Where do you go to find solace in the daily grind of just being a human in the modern world?
I know where I go. Sectioned off from the rest of the finished basement, my father fashioned a place to refuel from the race of everyday life. It features four light sources including a reading lamp, a globelike light, a shielded fixture light, and a night light adorned with butterflies. Candles also showcase the possibility for light and aromatherapy.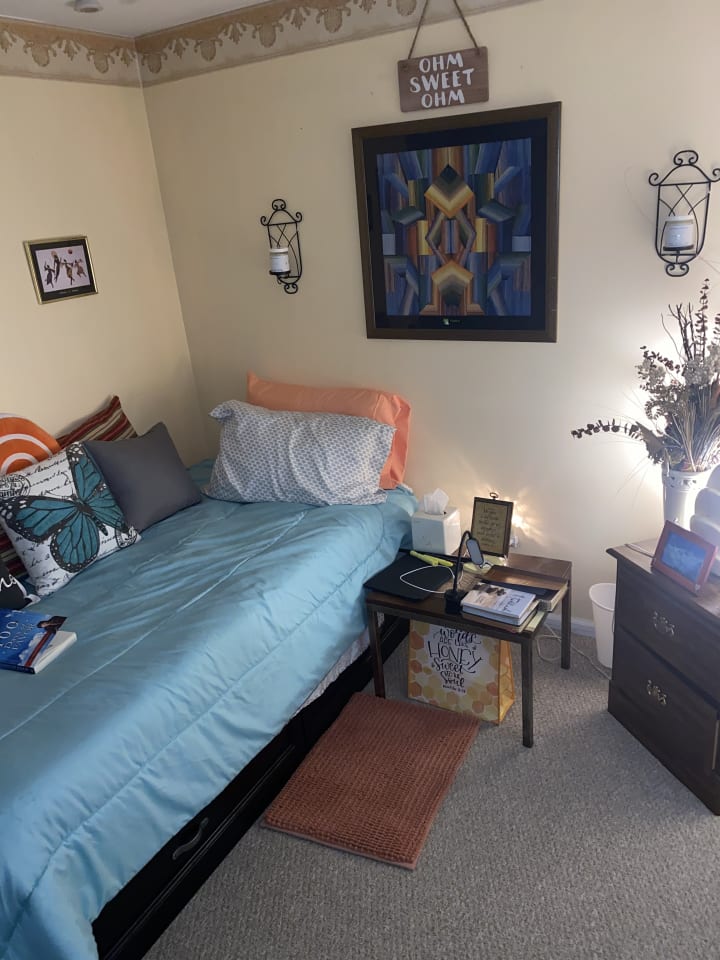 A twin-sized bed provides comfort and clarity to a mind racked with worry or depression during these uncertain times. I can come here to focus, too. I can write stories and have my imagination be refueled. I can look at the various pillows that support my ability to invent and create. A Today Show pillow, looking like a creamsicle orange and white sun, seems quite welcoming.
Over the bed are the words "Only happy thoughts" and adjacent to the head is the message "Ohm sweet ohm." The butterfly theme continues in a lead pillow with the color of blue against a sea green comforter to accent the other oranges, grays, and pink pillows.
I can nestle up to this area and just take in the fact that it's a place of serenity and joy. A quiet happiness springs up from just being in the presence of the room. It's a travelodge for the weary soul on a journey of self-discovery, self-care, and self-understanding.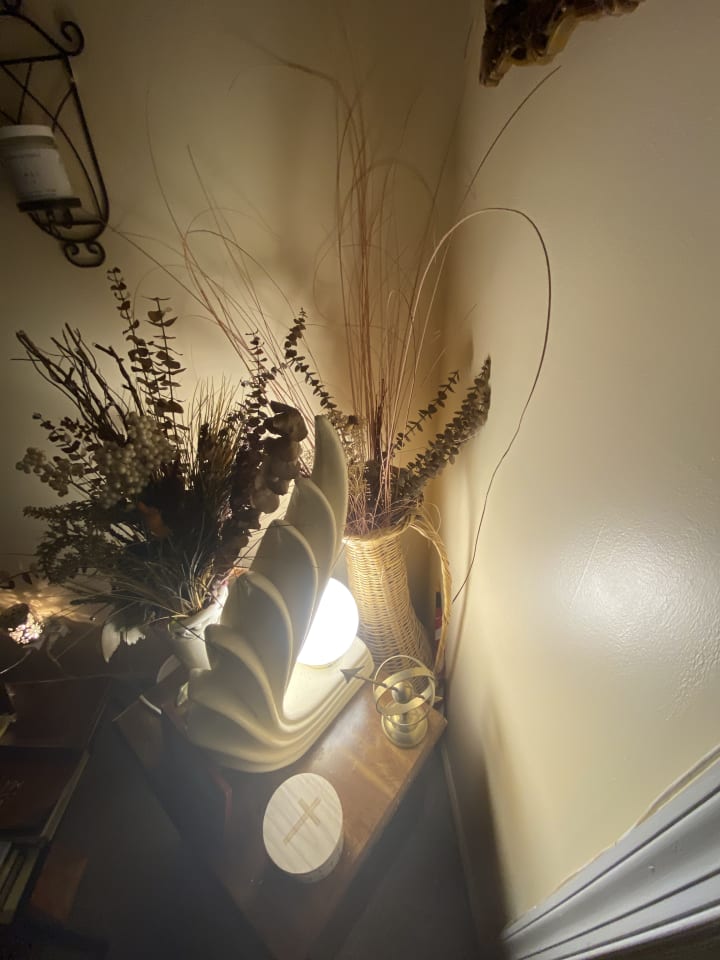 African art provides a sense of the motherland for all human beings. They represent the ideal that the world originated from the womb of that continent.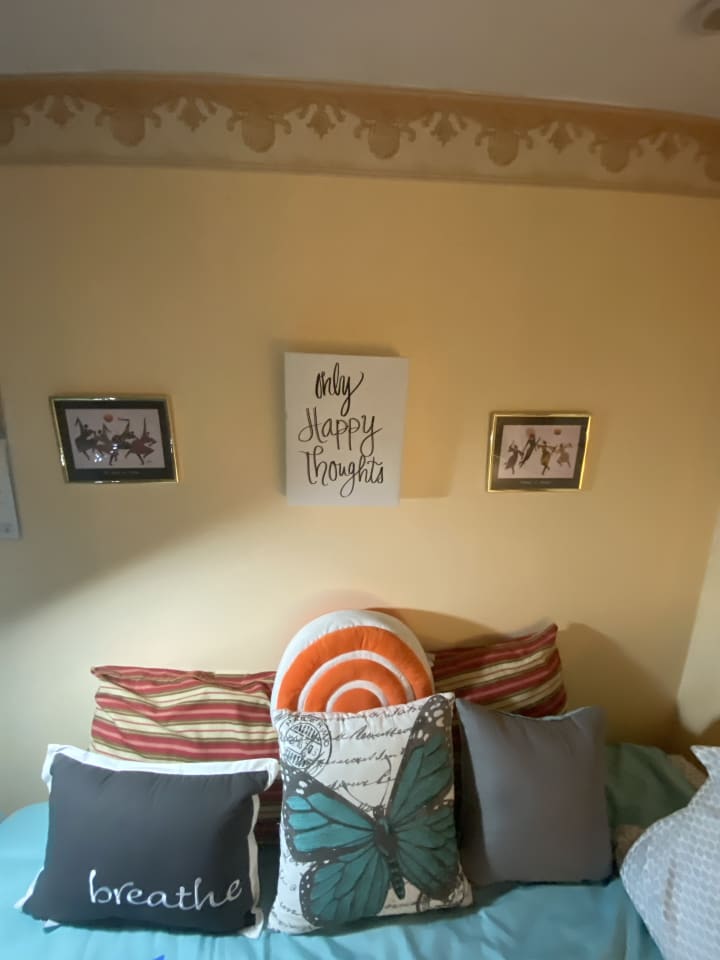 A calendar caps the entire space and reminds me that it is just a matter of time to realize how important it is to not just recharge the batteries day to day but remember how important week after week month after month are.
I hardly ever lay my head down as I'm busy making and building new ways to tell tales. I feel so welcome here as my pulse slows and my breathing regulates. I am able to dispense with the ugliness of the world for a moment and soak up the tranquility that the best nook in Delaware provides.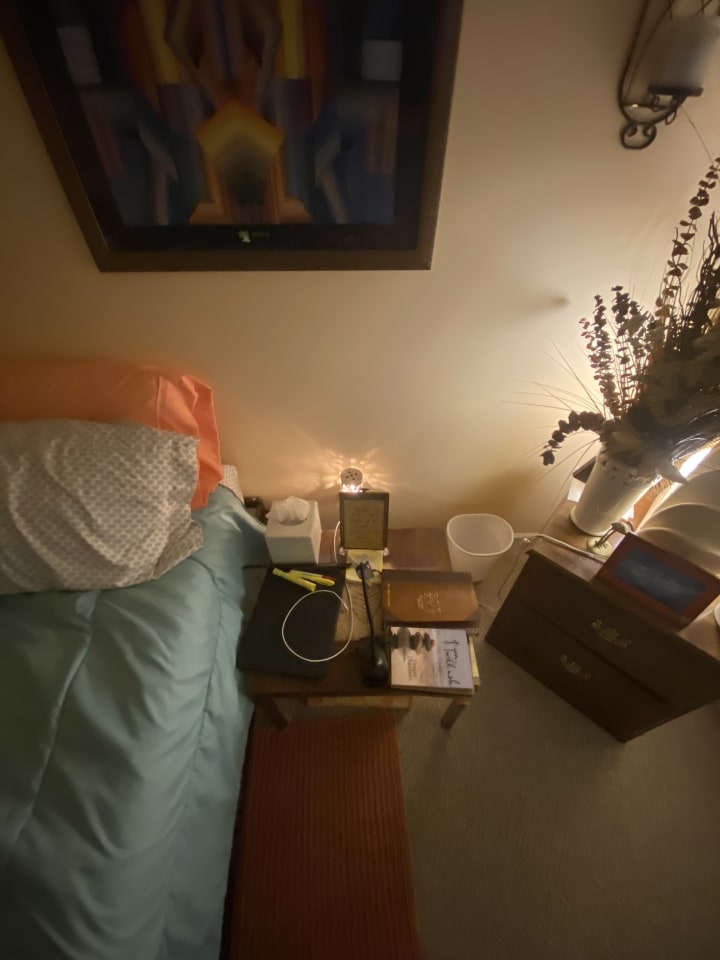 Being in this place amounts to recognizing how no violence, force, or coercion exist here. It is a place sparkling with the wonder of quiet and solitude. In a world raging with political rancor and unrest, this little nook not only negates that but promotes the idea that there can be a space somewhere somehow that shows the possibility of collected thoughts that defeat the horrors of the world.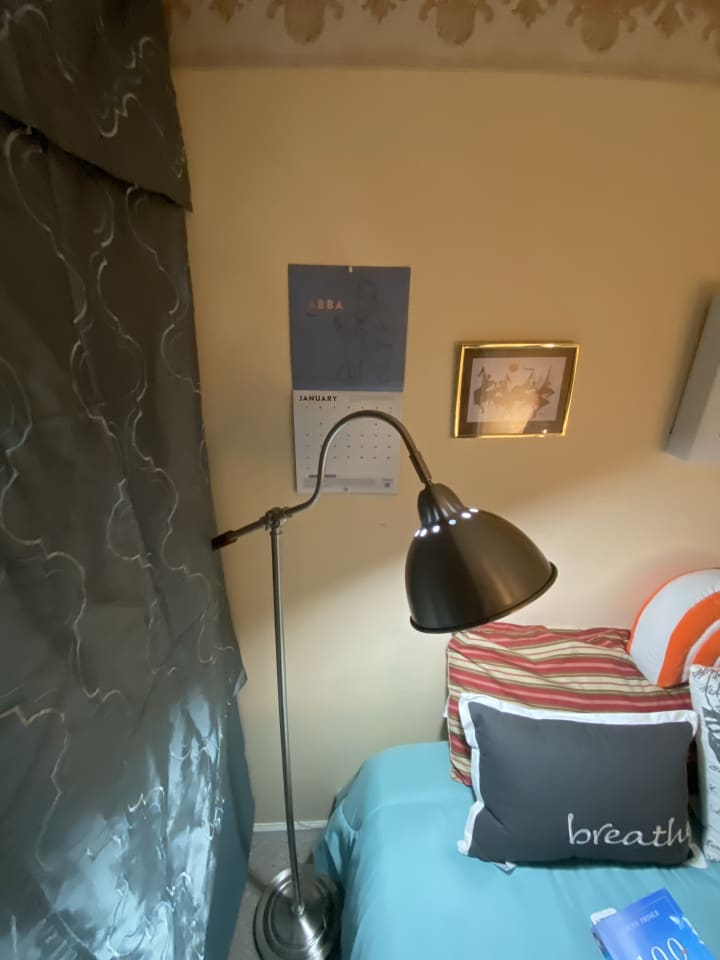 There is truth to the idea that I have been fortunate enough to have a dad who transformed this space in order to offer enough room for anyone who visits our home to have a bed to rest, a desk to write, and a light guiding them through the night.
Only moments of time that seem to peel off like the outer layers of an orange happen in this nook. It is a precious part of a room that welcomes the thoughtful and the hungry for knowledge. The desk/night stand contributes to opportunities to gain precious bits of enlightenment during their stay.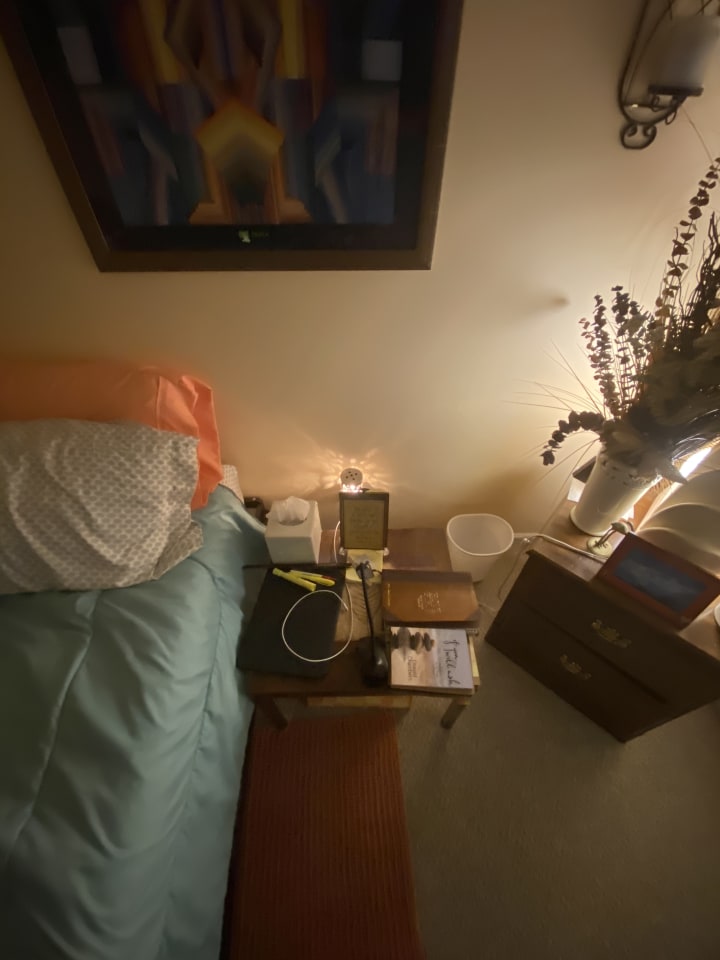 In all, the nook brings to the individual a great deal of benefits. It says that he or she is worthy of restoring their spirit and refreshing their soul. Their mind might reap the benefits of the power to sustain oneself for the future.