The Art of Lyricism
Be the word. Take Action.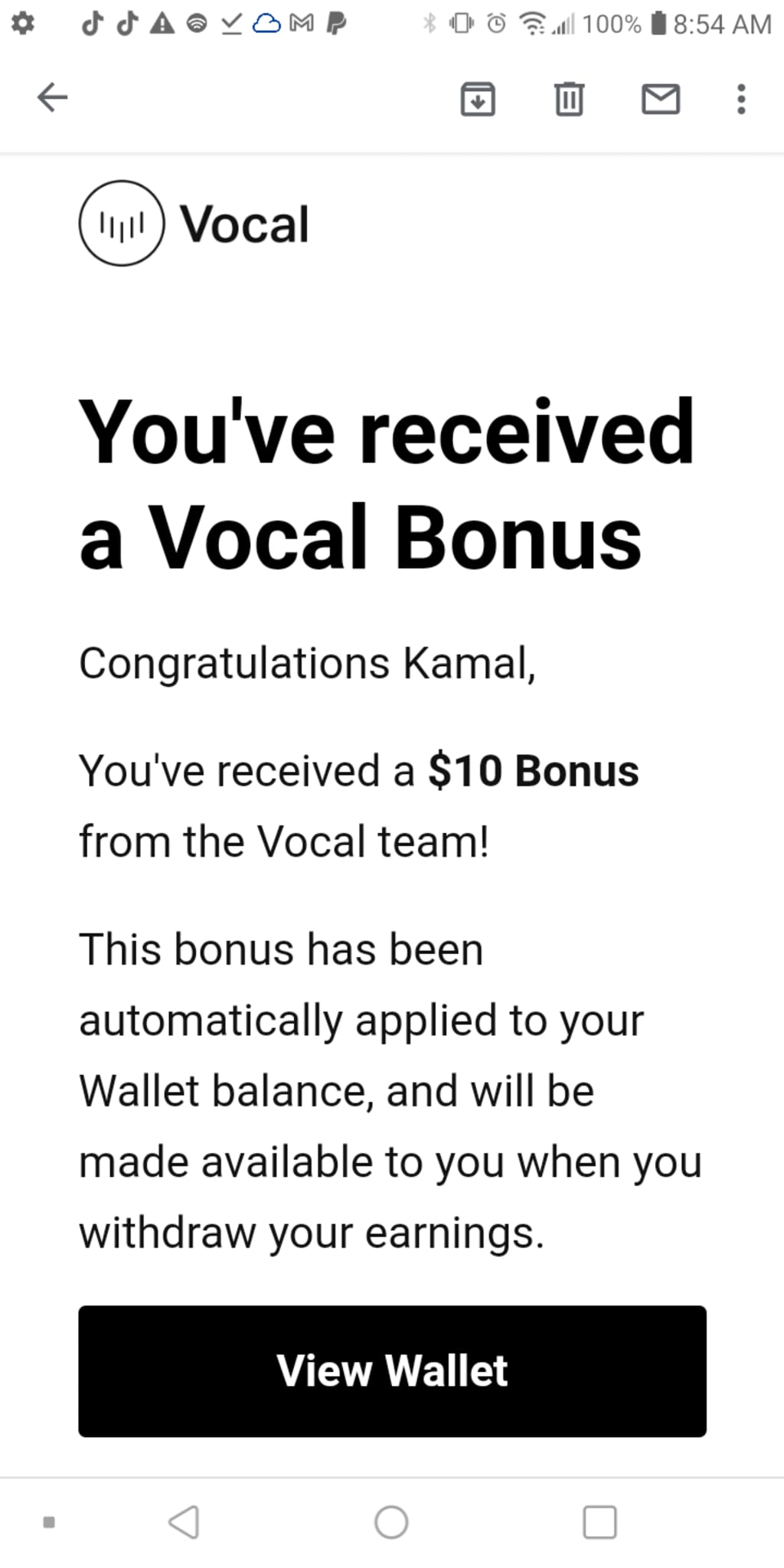 I hope song writing is considered a craft for this Vocal challenge! All of the other creative skills I have are fueled by my love for music and poetry. Ironically this majority of the article is not about music.
    Lyricism is in the title for a reason! Each word in the bar/stanza represents a skill you pick up or talent you have. When we build or create something you learn a lot along the way. So flow with me for just a moment, we're going somewhere.
    My name is Kamal but I perform original music as NORF$TAR J. Songwriting is just one of the many outlets I use to creatively express my voice. I'm currently 29 & i feel young at heart with an old soul but I honestly always have Even as a young child. Before hitting middle school, I performed backup in a Chris Brown music video, talked with C.E.O.'s, ghost wrote songs to buy my way out of contracts and had a lot of art stolen from me. The more I learned the truths about business the more I wanted to unlearn everything and be a kid again
>>>Fast Forward.
   About 5 years ago, I became an intuitive consultant (paid psychic) after creating a deck of Energy Cards for INFJ's & natural psychics who have suppressed their gifts. My 2 year journey of creating a double-deck,130 card set, was spiritually rewarding. I started to tap in and create from the inner world I hid from myself as a child. I learned from the past and secured my intellectual properties by investing in copyrights. I was going to become a successful business owner no matter what.
    I create naturally from my soul when I allow my higher self to use my physical body & allow my being to become one with the physical experience. I sometimes mix graphic design with photos or art then add elwctronics, crystals & metals.
    On canvas, I combine acrylic paint, oils, herbs, objects, materials and fabric as my current form of expression. I do not currently have access to a music studio so I record on my cell phone for creative outlet. I will be posting visual podcasts on all my social media platforms this summer.
   Being an independent artist means I do the graphic design for my website & social media content. I love it. I also love to try and accomplish all my life goals in a week (laughing out loud)! Even though I know this is not realistic, I constantly upgrade and export my thoughts into reality. I learn from everything and everybeing. I'm still waiting for you to place an order on my website. In the mean time I work a part time job and create commission art for my followers.
  I managed to accept the truths about the art world and music business. I chose to create my own lane. I desired to learn about everything pertaining to "the arts", homonymously, on all levels.
    I was forced to see through multiple layers/veils of what I thought was "the truth" about people, symbols, what was considered valuable, who is considered valuable, how people think & and the nature of how our bodies think. How else would my art be able to bring back a memory for someone I've never met before.
    Creating is a language for me. I'm accepting that my language has to be taught to those who are foreign. That's the challenge I love about the arts.
Art , in my eyes, is taking a concept or idea then conveying that message through your painting, music or still work.
    I was inspired by the broken screen from my computer which lead me to involving computer parts into my latest art. The theme is based on escaping "the matrix". When given deeper thought, the matrix is a metaphor of how we get stuck in a box of our own thoughts and feelings we choose to believe. Meshing the logical with the mythological can sometimes be difficult.
Accepting the reality of the impossible being possible is how we conquer hidden fears. My second and newest deck of cards, Nature & Technology Energy Cards, was printed around the time I began these new creations. They represent the harmony in duality.
    I want the audience to feel apart of the art I release, still image or audio visual. I want you to feel like you are spiritually home but also on the edge of winning a war. As the artist, my work never feels finished...like I could do more, give more.
   I think the main purpose of being here on earth is to ACTUALLY make your dreams come true! We are born and are told repeatedly don't do this or dream of doing that. Ironically our objective was to dream and do just that which we were are purely dreaming.
    When you get to the end of your second stanza you get the idea of what you could possibly expect. When creating you find an assurance as you go with the flow and just do what is needed. Do what feels right. You are the god of that canvas. You are the one with the tools & hammer...drops mic.