Talk About Trauma Recovery Reimagined
Cultures of Thought, Generational Conflict & Rejecting Codeswitching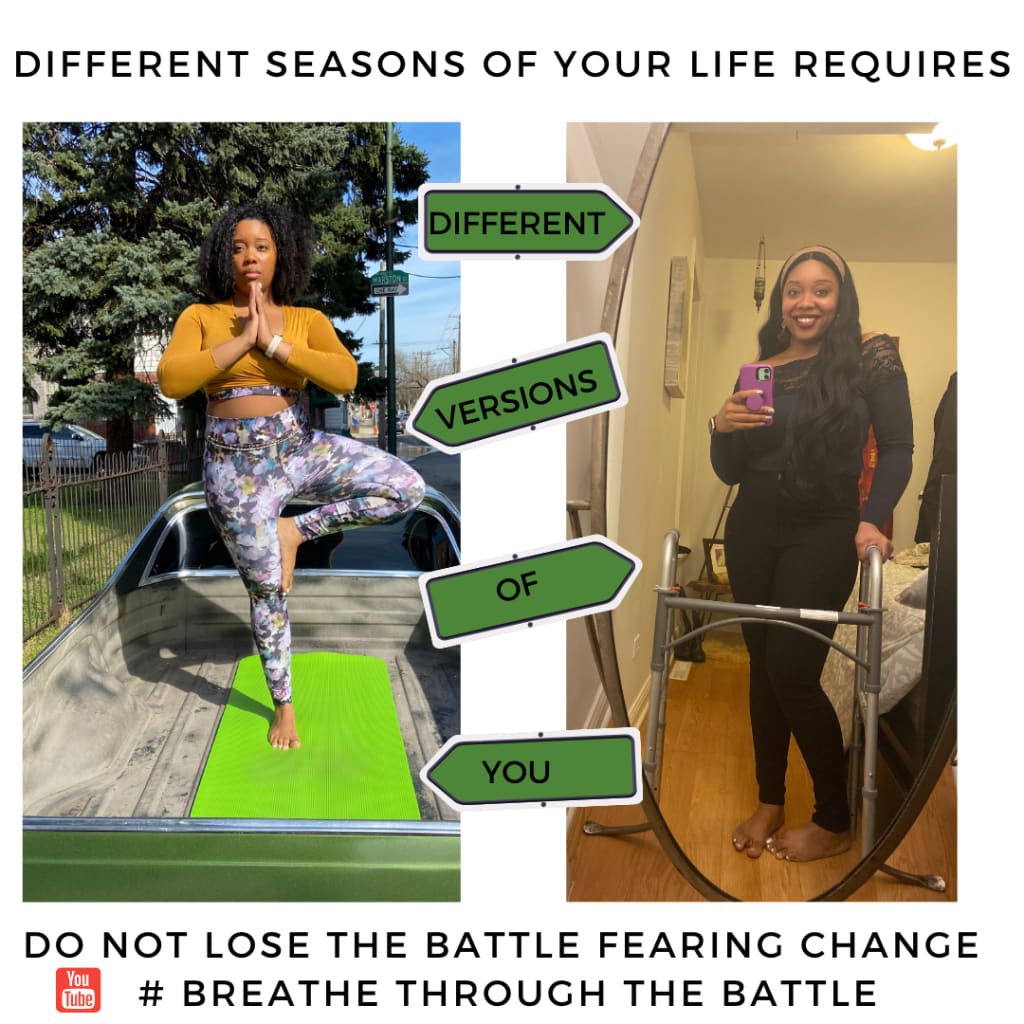 The teaching of the suppression of trauma is dangerous. Heal.
My name is Diamond Poyer and I'm addicted to caregiving, being overly nurturing and I can be caught putting the needs of others before me even when I think I am attending to my own needs. So I too can do better #PuzzlePeaceMe
Excuse me, I'm practicing for when I have a support group for people recovering from the traumatic and negatively disruptive effects of parentification. You will notice that my style of writing is a concoction of creative writing, journal writing, reflective writing, essay writing, motivational speech-y, sometimes preach-y, lots of questions, some wild tangets, but I usually reel it in with a connection of purpose.
(Your grow-work is to research parentification to clarify what it is and to critically reflect on whether you or someone you know has been affected by such family dysfunctions.)
When one says "Nobody said it would be easy!" or " What doesn't kill you makes you stronger!" We heard you. We hear you. However, in many ways we feel stuck at a crossroads of clarity and confusion. A major gray area is formed in that we understand the logic or culture of thought that would promote such a style of putting life into principle, however we become aware of a lack. A lack of understanding, a need for overstanding. We are scholars, even at a young age. We are learners. We are students of life, love, the lack of liberty and liberty where it may reside until you discover your own power of liberation. We yearn to be students of every dimension of wellness though. We are fed up with being intentionally excluded and conditioned to believe so many conflicting things. We want more. We deserve more. Do not demonize us for wanting a life we deserve. We are not trying to live lavishly on someone else's dollar. We want our own everything. We value freedom and independence and autonomy and self-sufficiency. We value it so much so, too many of us are facing burn out from our attempts to break generational curses and poor patterns of family dysfunction. We want to walk around without having to look over our shoulder wondering if we'll be next. We desire to have a fair chance at life through the exposure of some concrete steps or advice on where to start. Our internal desires for better will fuel us to continue along the journey, but all we needed to know was where to start. Basic concepts and crucial life skills and information has been kept from us for too long and we aren't accepting it . We are seeking out that which we need to elevate in our journeys, heal, unlearn, try out, explore, experience, cultivate, address, attend to, forgive, create, share, exemplify, etc. We understand that generations before us may not have had the tools, customs, and access to supports, services, and techniques to manage their stressors and attend to their personal affairs in the ways in which we attempt to now. That is the beauty of the diversity of the variety of people, places, partnerships, platforms, perspectives, products, etc. There is no one way to live and I am not convinced otherwise. We are vibrant and dynamic as human beings. We cannot be boxed in and made to fit the same mold.
How then, are we so challenged to see that people approach and experience recovery differently?
How we define recovery differs among us. Where recovery takes place is presented differently between us. Why someone embarks on a recovery journey may be expressed differently among us.
I am sincerely concerned about society's dismissal and lack of consideration and attention to the effects of trauma. Yes we even have distinctions in the ways in which we experience trauma, navigate traumatic experiences, process the effects and trauma and choose to heal and recover from our trauma exposure and involvement. I understand that it wasn't always safe for people with less power to access and embrace therapeutic services, recreational outlets and other forms of de-stressing, etc. While we are not nearly where we could be, we have made some forms of progress.
It's an uncomfortable feeling sitting in a college class discussing the sociology of social work and coming to understand the dysfunctions of your own family experience. As uncomfortable as it is, it's a pivotal point of change or at least reflection. Some of the things you questioned or never did but felt the effects of and felt alone in your line of questioning is now exposed as a factual problem. Unaddressed trauma is a danger.
Please do your research, educate yourselves, expand your learning, connect with people from different cultures beyond ethnicity. Give yourself a chance to unlock all of your potential. It's hard for first generation achievers in families to attempt to shed light on an alternative approach to life and stress management or wealth building and education. Just because we don't agree doesn't mean it can't be. Do not live according to the limitations of others. Free yourself. Free your mind. Free your body and free your spirit. You are responsible for your care. Choose wisely. Check in often and don't fear change and transformation. Yes, healing and evolving can hurt and be just as uncomfortable as it is freeing, but you cannot have one without the other.
Let's stop sugarcoating because we are in codeswitch recovery too. The original tone and design of professional development can be offensive and culturally insensitive in nature, but that's a whole other workshop. I am referring to the workforce culture disruption that is our transition out of codeswitching. While our conditioning led us to talk, walk, dress and show up in certain ways, we are confident and curious enough to explore our alternative approaches to living, being, building, seeing, experiencing, doing, navigating and healing too. We will not all believe, act, worship, serve, connect or express ourselves the same way and that is just fine. Universally, though we can agree that we must begin to chip away at the unaddressed effects of our trauma. This is an individual feat first. As a collective, we can then collaborate on our healing and co-create more peaceful parameters for life and living to thrive beyond survival. So may we face whatever is trying to defeat us. Defeat with divine intentions. #DefeatWithDI
healing
I coach others to FEED THEIR CRAVING FOR CHANGE through MINDSET & LIFESTYLE TRANSFORMATION. Despite the traumatic tours in my journey, I maintain unspeakable joy, SO I WRITE & CREATE. May my insight help you to BREATHE THROUGH YOUR BATTLE.