Quarantine Blues
A Golden Birthday Reimagined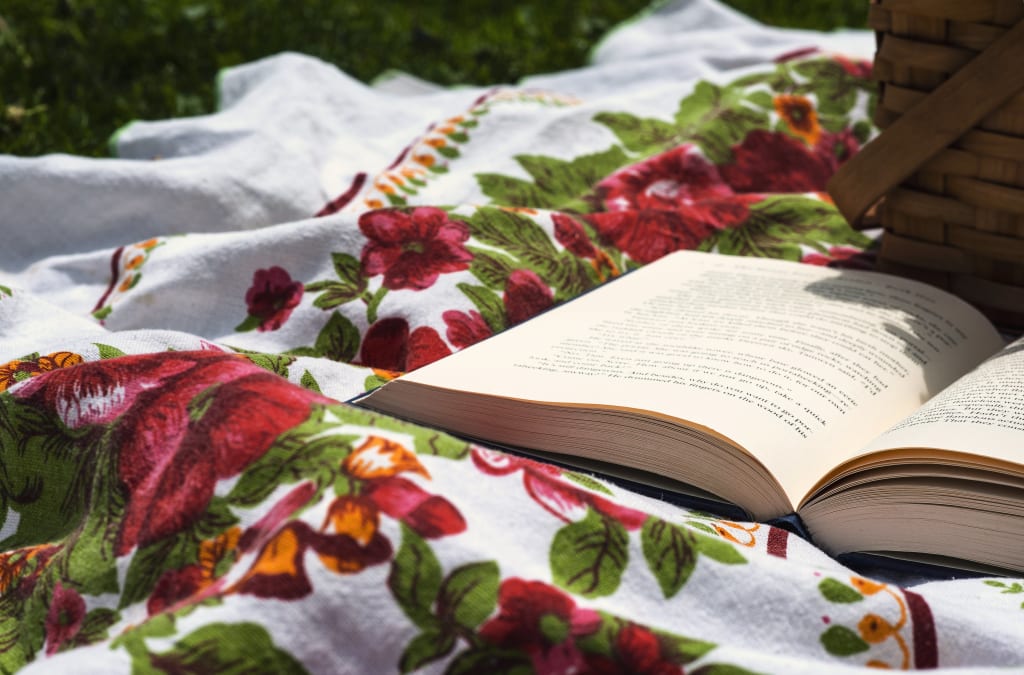 As someone with a compromised immune system, and someone who is having surgery within the next few days, quarantine has not ended for me despite the loosening of regulations here in Colorado. My golden birthday is in two weeks - I will be turning 26 on the 26th - and I am dreaming of what my perfect day might have been had we not been in a pandemic. This time last year I was suicidal and ended up being hospitalized over the past year for Major Depressive Disorder, Obsessive-Compulsive Disorder, Anxiety, Bulimia, Fibromyalgia, and PTSD, so making it to my 26th birthday is a huge milestone for me. While I am dreaming about the day I might have had before our current pandemic I am just happy to be alive and to have made it to another birthday. It is the simple pleasures I have learned to appreciate, and it is those small acts that I miss the most.
Upon waking up in the morning, I would drive to my favorite coffee shop down the street, order a large matcha green tea latte, and listen to the soft cafe music as I read one of my latest library book picks. After spending some time at the cafe, I would travel to my local library and pick up my books on hold and browse the "lucky day" section to see if there are any popular reads or movies that I need to check out. Lastly, I would browse the used book section that supports my local library and undoubtedly purchase more books than can already fit in my room (I currently am hoarding books in my car that I don't have room for). Never again will I take for granted the simple pleasure of browsing books at the library.
Next, I would drive down the street to my favorite thrift store - Global Thrift - a volunteer run thrift store that supports individuals in Africa. They have - you guessed it - an enormous collection of books that they sell for $7/bag and I would take a few hours browsing their wares and collecting my finds. I would touch and page through as many books as I wanted to without second guessing myself, before moving onto the craft section and rifling through the buckets of yarn and beads. I wouldn't think twice about touching anything, or wondering if the used items are safe, and I would leave happy with my new, unexpected treasures. I would talk to the volunteers without worrying about being within 6 feet of them, and I would be happy for the companionship.
After leaving Global Thrift, I would travel home and pick up my mom, dog, and cat and we would travel to our favorite park. I would take my cat - Fat Louie - in a stroller and enjoy sitting at the park while he and my dog - Lala - explore the nearby plants. I would enjoy the simple pleasure of talking to my mom, and sharing a hug, while enjoying the cool spring breeze. Our local waterpark would have been open by then, and I would be looking forward to swimming and sunbathing without a care in the world.
But it is not the big things that I miss – like going to concerts or the mall – it is the simple acts of walking by someone without feeling like I have to hold my breath, conversing with new people, and enjoying sitting at the park with my mom, Fat Louie, and Lala. For my golden birthday I do not want a big party, I want the freedom and the peace of mind to know that I can go to the library, my favorite thrift store, and the park without a worry in the world. Gone are the days when we could safely have a birthday cake and blow out our candles before sharing the cake with others, and it is simple things like this that I am sure will never be the same again.
While I knew that my 26th birthday would be my most memorable birthday because it is my golden birthday and I have been through so much this past year, I never knew that I would miss the simple pleasures as much as I do. I miss the small freedoms I took for granted, and I long to be able to have a quiet birthday like this again. Until then, reading in my front yard with Fat Louie and a cup of tea by my side will have to suffice. But it is also in this way that my birthday will be memorable in a much more significant way. I will never forget 2020, and the freedoms we all take for granted.
healing
About the author
Ashley Nestler is a Bibliotherapist and a survivor of Schizoaffective Disorder, OCD, Quiet Borderline Personality, Fibromyalgia,multiple eating disorders, and C-PTSD. Ashley has dedicated her life to books and advocating for mental health.
Reader insights
Be the first to share your insights about this piece.
Add your insights