One of the millions of immigrant stories
Latino Pride Doesn't Just Mean Showing Love To Latinos In The U.S., But The Diaspora as Well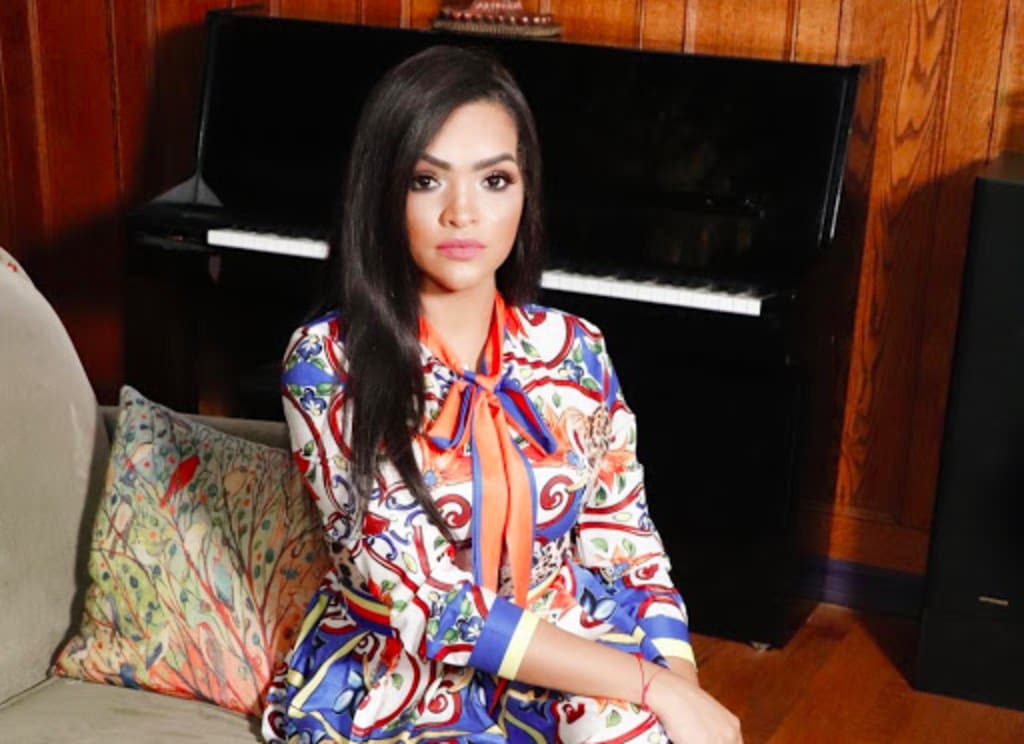 Albania Rosario ( Photo by John Barragán)
I love my country, the Dominican Republic. I love Uptown New York, where I've resided most of my adult life. I'm one of the millions of immigrant stories. I came here, I've struggled, I've conquered and I continue to strive for higher levels of success. The goal is always to support the Latino movement here. But we must look further and realize the importance of our platform to empower the Latinos in the diaspora, an often forgotten but crucial detail when it comes to uplifting our community.
My experience as a Latina in the U.S. is no different to the millions of others who come to this country. I arrived in the U.S. back in 2000 with my father. After being here for the first time, disoriented, not knowing which direction to take, I learned that there is so much more to life, there is so much more meaning, something much bigger and better than living the "American dream," which, for the most part encourages to lift ourselves up, work hard, get an education, make lots of money, buy a home, and live a stable, happy (unquestioned and isolated) life with our husband (or wives) and kids. Maybe this is a tunnel vision view of success.
Yes, all of these things are important privileges and blessings but it goes deeper than this. What I learned is that you can actually inspire others, you can be a role model, you can add value to a person's life. You can help others discover their passion and help them live their dreams. You can affect others beyond the limits of your family, your work, your city and even your country. I am finding myself becoming that person. A couple months ago, I carried out the 10th year anniversary of Fashion Designers of Latin America ( Former Uptown Fashion Week.) I started FDLA because of the lack of Latino designers in the mainstream New York Fashion Week scene. I wanted to deliver a message – we are here. I wanted to uplift those creative minds of limited financial resources so they too can be a part of this very special and coveted experience. There was no good reason why Latinos, a globally influential, fiscally beneficial segment of the industry should be left out…especially when they are integral to the city's economic development.
Additionally, I realized that in our celebration of Latinos in the U.S., we sometimes forget our responsibility to the countries that make our identities so delicious and rich. Along the way, I decided that what needed to be created was a local global movement. So we began to not only showcase local up-and-coming designers, but have incorporated designers from various countries in Latin America and the Caribbean including Venezuela, Haiti, Bolivia, Peru, Ecuador, Chile, Nicaragüa, Honduras and the Dominican Republic, among many others. This is an integration that I take most pride in. What we provide is a marketing opportunity like no other. It goes without being said that showcasing in one of world's fashion capitals, designers are able to grow tremendously, not only in their country but also globally, raising eyebrows from fashion weeks in other Latin American countries, European countries, and around the world. The ripple waves of influence go far beyond anything I could ever imagine.
Now Latino fashionistas around the world have captured the attention of the fashion sphere. I am happy to have played my role in that. Yet, while Latino designers constitute a new, attractive and interesting market in the fashion industry, the existing platform is still too small for the number of designers in the U.S and Latin America. The market potential should not be ignored and neither should its long-term effects within the diaspora. An action that no doubt affirms the powerful role of Latinos here and all over the world. I've seen what it can do.
At its onset, it was and is still difficult to find supporters who can see the opportunity of this project. A challenge that I still struggle with every day. But slowly, my vision has aligned with global corporations like Delta Air Lines, Hispanic Federation and Hennessy. We are grateful for those who have seen the bigger picture but know there's still a lot of work ahead.
Fellow Latinos, our job and American Dream today is to use our resources not just to continue investing and empowering ourselves here, but to build bridges leading us back to the motherland. To love where we came from in all its beauty but also in its frailty. To rebuild what was broken through a complex history that continues to plague our present. With our platform and deliberate and strategic work, we can improve the future of our diaspora. We cannot ever truly be a part of the American fabric if we don't start stitching up our past.
goals
Albania Rosario is the voice, the woman who brought Latin designers to the forefront of New York Fashion week and is the Executive Director & Founder of Fashion Designers of Latin America (FDLA).
Receive stories by Albania Rosario in

your feed