No one is coming to save you
a story about a scared little girl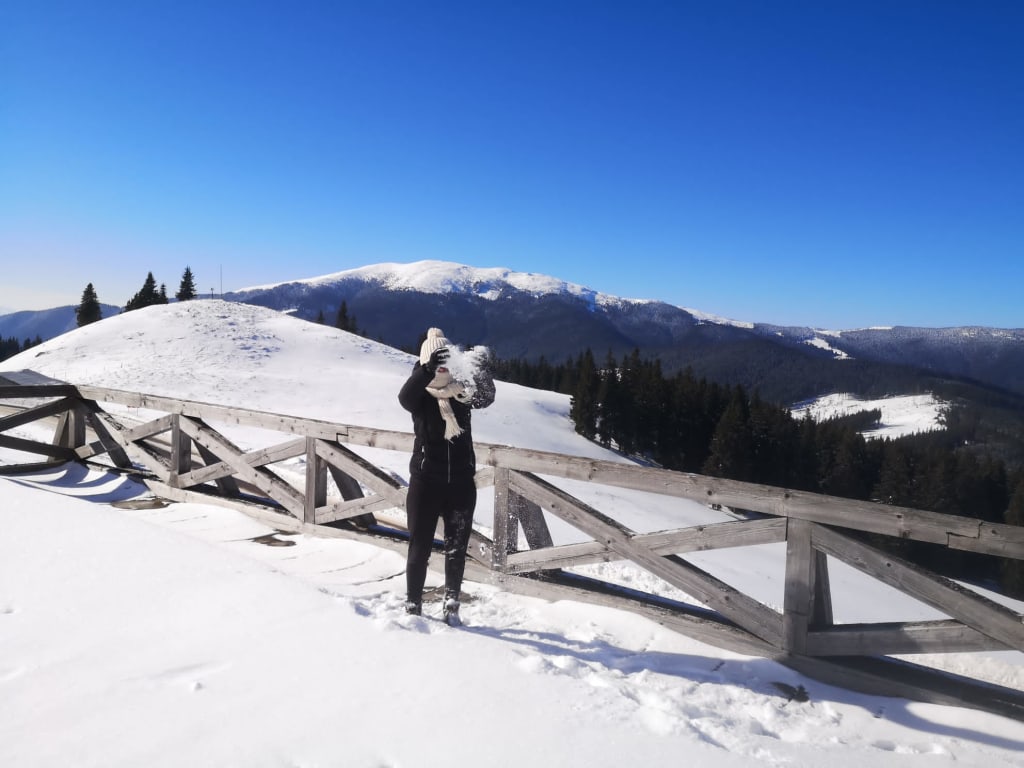 personal archive
You know that feeling of hopelessness? When you think life is hard and you are waiting for something to happen to turn everything around, someone to come and save you from your sad life, a prince charming or a big job opportunity that will make you feel complete.
That isn't going to happen my dear friend. I'm telling you this as I'm trying to say it to myself everyday. If you are waiting for that saving moment, it's not going to come.
You have to save yourself!
When I was about 10–12 years old I got this advice from someone I only met once in my life but stuck with me forever. I don't even remember her name or her face. I only remember her words and how she made me feel. How did she know how much I needed to hear that. I was only a young child, how would she know I needed an advice like that?
I threw up in her brother's car and I felt miserable. I got motion sickness and I felt terribly guilty for making a mess in some strangers car. For a young girl I was very self-conscious about my actions upon others. And that girl who was no one to me at that time, saw that telling me it's ok was not enough. She saw that I still felt so guilty about the incident and I kept beating myself up about it. So she told me that no one is going to come and make me feel better, I have to do that myself.
I don't remember how I reacted at that time, she told me some other things I never heard from anyone else before, and growing up in a very conservatory family I know I never heard from loved ones.
So maybe she was, in some form, my savior. Because she told me to save myself.
That advice stuck with me for a very long time. I don't always go by it, but I remember it from time to time. Let's be honest now, no one has it all together all the time. Everyone has their downs and we let ourselves be down for a while.
Maybe we also need our bad times, so we can be grateful when we have our good moments. Maybe we need to be thankful for everything that comes in our lives, the good and the bad.
So if you have been in that hopeless stage for a while and you don't know how to get up and just be happy by yourself look for something that exists around you and you are thankful for it. Try to search for something that is already there, maybe it's around you or maybe it's within you. We should all now that true happiness comes from within. So give yourself the pep talk. Don't wait for someone else.
The courage to get up and live the best life we can (a happy life) is also found within us. So next time you feel there is no one there to cheer for you have this in mind:
"I'm enough, I have everything I need to succeed, to conquer the world, do whatever I want to do, no one is stopping me, unless I let them. So heck yeah! I can do this!"
I never had supportive people around me, my family tried to help me in anything I wished to do, but no one actually cheered for me in any way, no one said "I believe you can do great things, just believe in yourself".
I was raised to live a mediocre life, to just have a normal life, have a job and a family of my own, like everyone else did. But I feel I want more than that and there's no one to stop me from achieving everything I want.
That's why I'm saying that no one is stopping you either!
advice
About the author
Reader insights
Nice work
Very well written. Keep up the good work!
Top insight
Heartfelt and relatable

The story invoked strong personal emotions
Add your insights