New Year, New Resolutions
2021 Resolutions for Myself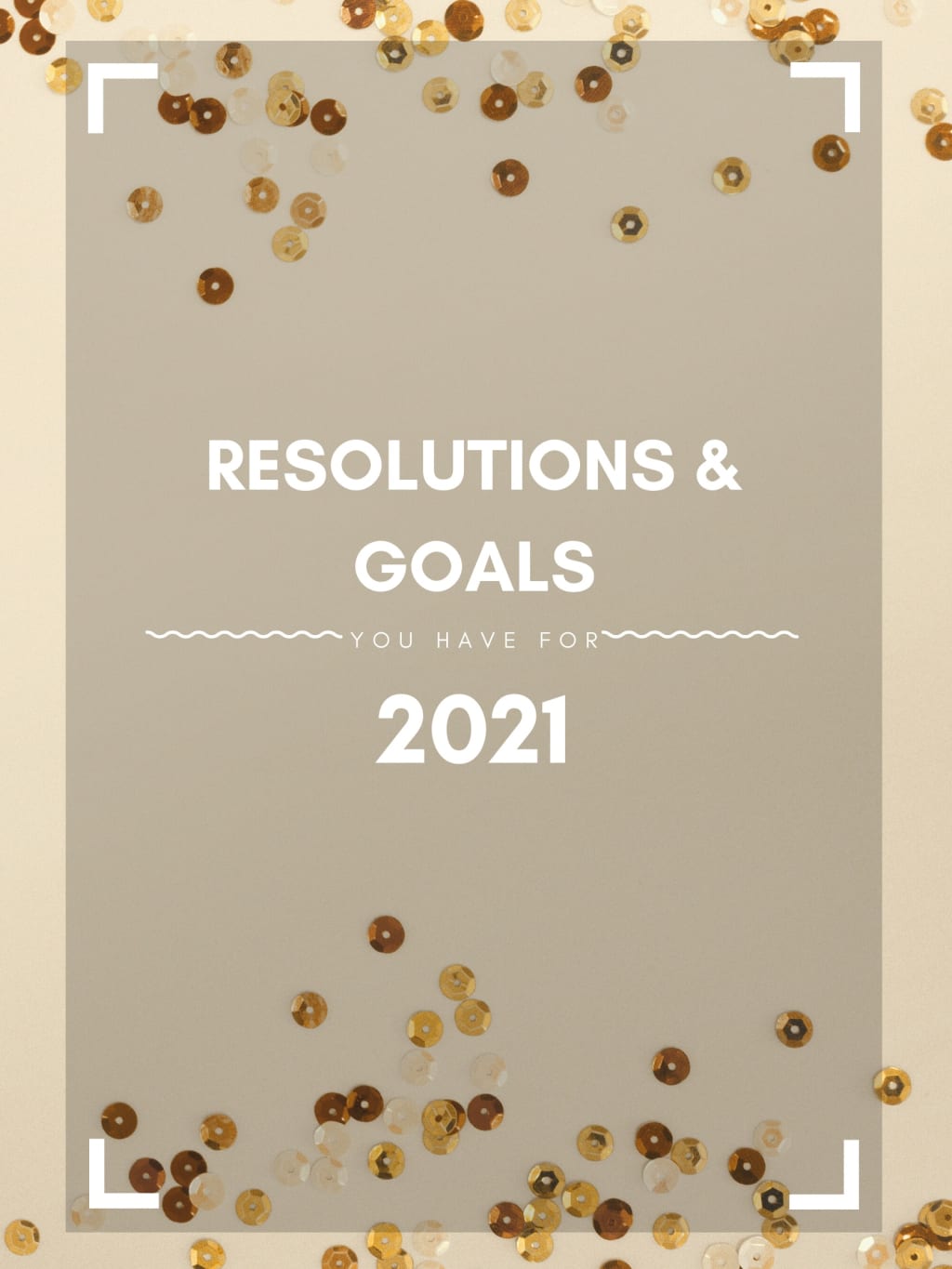 @anamesaonline
2020 Was an absolute mess of a year. Rather than dwell on everything the past year was, I'd rather focus on everything this new year can be. I'm hopeful that 2021 will be a much better year than 2020, and am confident that any obstacle thrown my way (or at OURS, because we are all affected by most of the current issues) will be manageable compared to everything that has already happened.
While focusing on what I want this year, I came up with some resolutions that will hopefully assist in me achieving all of my personal goals. It may be corny to say that the new year is a fresh start, but it is-every day is, and coming up with resolutions and goals to follow can be beneficial in attaining our desires. Here's mine...so far.
1. Constantly work on yourself
Throughout the pandemic I have been able to realize that when I truly spend time to learn about myself, to meditate or journal, is where I see the most personal growth happening. I want to continue this endlessly, and starting this habit begins this year.
2. Journal everything
As stated above, journaling is a helpful tool for self exploration, growth and understanding. It helps create dialogue and offers further comprehension of our own thoughts or feelings. I intend on having a few separate journals- for the day to day, dreams, and for my goals & manifestions. And I can't forget needing a journal for shadow work!
3. Communicate more efficiently
This one speaks for itself. I think it's important to continually evaluate how we communicate with the people around us and how we can do so most efficiently.
4. Spend more time reading
I find it difficult to find the time to read, or to even want to read after doing schoolwork, but it's so important I spend time reading about things just because I enjoy learning about something new, enjoy the story, or whatever. Limiting myself to only reading course content probably isn't helping to prevent burnout, either.
5. Meditate routinely
I find it difficult to maintain focus for more than a minute or two at a time, but I'm determined to change that.
6. Double the amount of money in my savings account
I feel like this this is just a necessity at my age.
7. Take a trip of some sort
If the pandemic subsides, I want to go somewhere. I don't even care where or how far it is from home, I just want to go somewhere new.
8. Grow my business
You can help by visiting anamesaonline.com/inthestars and booking various tarot readings, birth chart readings & more about your personal astrology
OR
by visiting anamesaonline.com and simply scrolling through our articles!
9. Grow Anamesa's platform and audience
Again, you can help by visiting the site and following us on social media! All of our social media accounts are linked to our site and Instagram.
Anamesaonline.com
@anamesaonline
10. Get 3.5 grade point average or higher each semester
Grad school is difficult, but I want to stay on my A game.
11. Invest more money, regularly
Again, just seems like a responsible adult thing to do.
12. Support more small businesses
I think 2020 taught us how important small business are to our economy, and it is up to us to support them. Whether shopping within your community at "mom and pop" stores or local eateries, or shopping through Etsy, it's important to support small businesses however you can!
13. Keep a daily work out routine
I have seen through quarantine that a daily regime yields great results. I want to keep improving my results, build upon them and hopefully keep my health in the best shape I can.
14. Spend time stretching, every day
I don't want to call it yoga, but stretching everyday is extremely peaceful. Not only that, but I miss the flexibility I had as a teenager and not feeling strain in my muscles so easily (yikes).
15. Read 100 or more books
If you have any suggestions, please send them via anamesaonline.com
I truly do enjoy reading and am going to set aside the time to do it.
16. Create a vision board
A great way to visualize the manifestions I hope to see, I find this will be a fun way to keep my mind on my goals.
For updates on how the year unfolds, how this resolutions come to fruition and to watch Anamesa continue to grow in 2021!
https://anamesaonline.com