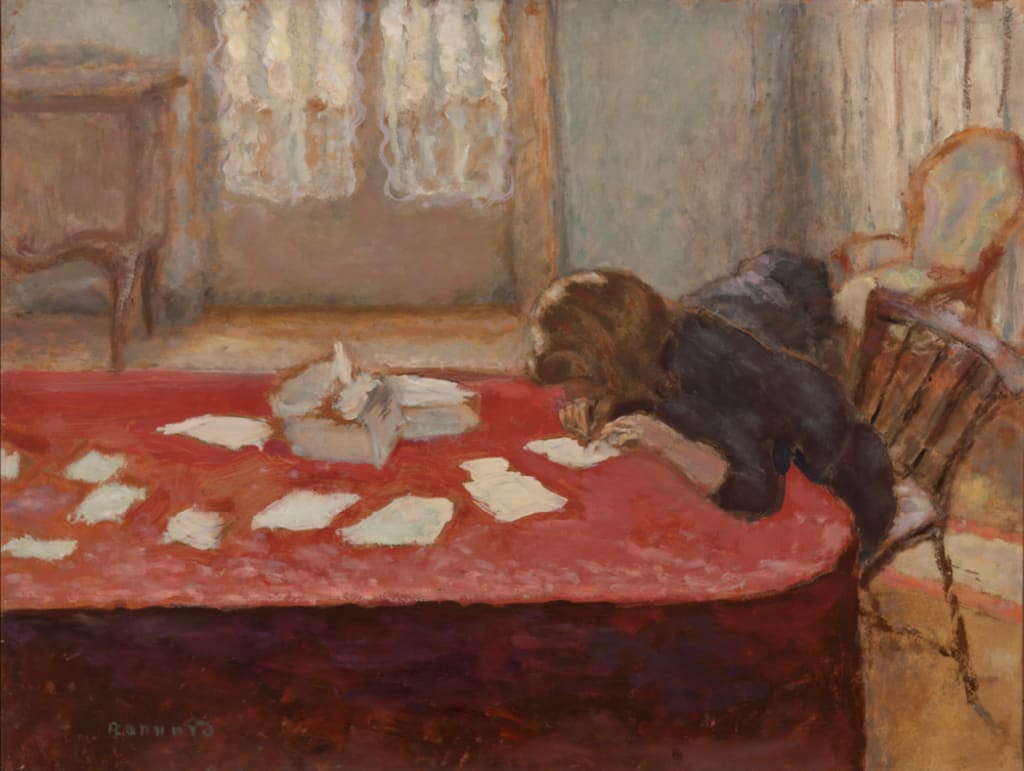 Photo courtesy rxmuseum.org
Last year, just in the nick of time, I found out about NaNoWriMo.
I didn't have many expectations for the month, other than to commit to doing it. I wanted to write something every single day. I promised myself that I would, even if I could only squeeze in a sentence.
This year, I was planning on coming into the month more prepared. But alas, it is October 31st and I have only the barest bones of an outline…*shocker.*
But hey, I participate in this challenge to force myself to write, and there's nothing better than pushing myself to do what I like doing.
What is NaNoWriMo?
NaNoWriMo, also known as, National Novel Writing Month is a non-profit organization that created a community for all writers, "NaNoWriMo believes in the transformational power of creativity. We provide the structure, community, and encouragement to help people find their voices, achieve creative goals, and build new worlds—on and off the page."
NaNoWriMo is free and can be used in various ways: set an independent goal or set an official challenge goal to publicly track your progress. You can share thoughts with other writers in their forums and access their how-to materials. There are even published authors who share tips and tricks.
Writing can be a very lonely job, even with the worlds and characters you are absorbed in. Knowing there is a whole community out there also trying to meet their goals or just write something down on the page can be really reassuring, especially if you haven't taken any in-person classes like myself.
For more details on what exactly they offer (which is much more!) check out their site:
Takeaways from Last Year?
Last year, I didn't exactly come close to writing a novel--to writing 50,000 words. I didn't even hit the halfway mark. For some people, this may be really underwhelming, which I completely relate to 98% of the time. But for this project, I was still really happy with my progress. Sometimes the hardest thing to do is to begin, to just sit down and write.
I was writing 500 more words a day towards this novel that I had no stakes in--other than practice, and inspiration.
And you know what, it did inspire me! Cheesy? Maybe. True? Absolutely.
My beginnings of the novel I started during NaNoWriMo helped me weed out the ideas and motifs I did like. I came to appreciate my stream of consciousness and not to suppress my instincts. It even helped me create a voice that I used for a project over the summer.
No, I didn't use any of the words I wrote in November of 2021. But I harnessed the energy and excitement that I used to write and finish a first draft of a (completely different) book. The voice I found through a lot of gibberish and unplanned plot points reappeared 6 months later.
And this was the first book I completed. Who knows if I would've even attempted it if I didn't participate in this challenge.
Plans for This Year?
Instead of stressing myself out over a fun challenge, which I can tend to do, I am keeping my stakes low. This will hopefully allow my imagination to wander even more. By not putting pressure on myself, I can give myself the opportunity to explore ideas and paths I hadn't wanted to pursue in the past.
However, if you do have stakes in the novel you are writing for NaNoWriMo, if you are planning on publishing this work, there can be great creativity found in limitations. The push to hit a certain word count every day can enable that creativity. Plus, there is a community full of support and resources for post-NaNoWriMo work.
As you read above, this November also crept up on me. I don't have an elaborate plan, but maybe that's a good thing.
Maybe it'll turn into something unexpected like it did last year.
Reader insights
Be the first to share your insights about this piece.
Add your insights