My Craigslist Expedition
Now Hiring by: Arron Knox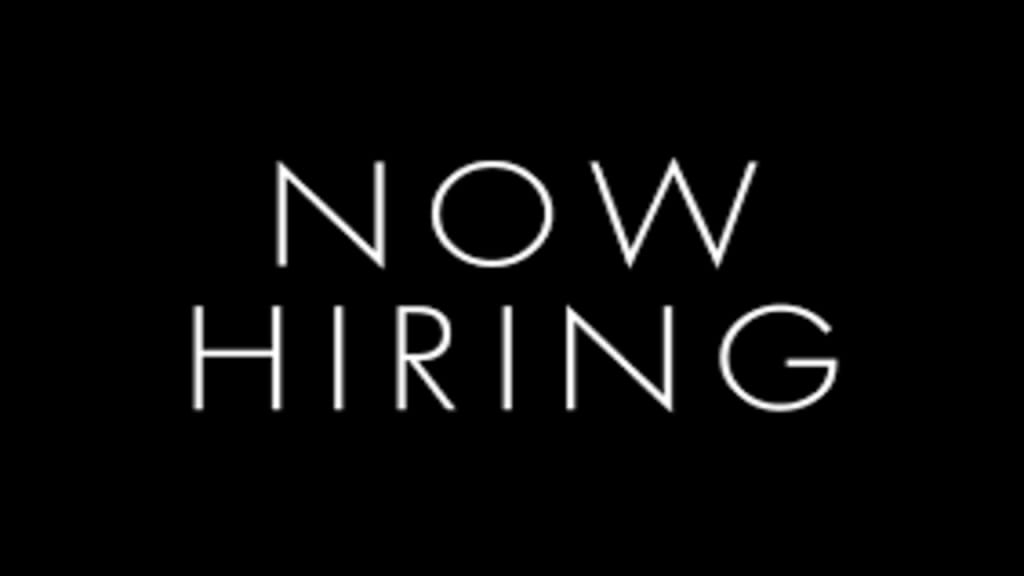 Do you ever feel half-way motivated, half-way inspired? Those moments where you really want to try something different or do something different… a path that you have never strolled before. This idea of a new and renewed wonderful realm of existence that might bring into your life exactly what you need, but then you never fully open the door to these knocking opportunities. You just look through the blinds at whoever is standing on your stoop, hoping it could be an Amazon delivery for some package you forgot you ordered… because at least that could be exciting. I'm reflecting on writing this now and realizing how mundane my life actually is, that my endorphins surge when the doorbell rings. The chime on my phone alerts me to new motion and I'm curious, did someone order me a pizza or is it my landlord wanting to change the AC filter? When I sit in this energy; I scroll Facebook, thumb through Instagram, flick through TikTok and I wade through Craigslist. (Dun! Dun! Dun!)
I entitled this composition "My Craigslist Expedition," due to the plethora of postings on the platform. When I browse through the different categories, I can literally picture myself inside the world of the Craigslist. A dimension inside the 1s and 0s where I can look to the left and the trail head sign reads "For Sale," I look to the right and there is a real estate lawn sign that notates in bright red letters, "Housing." I live in Austin, where the cost of living is seriously, quite easily becoming overwhelming, so both of these options are too expensive for me… I keep walking down the strip of bright lights and distractions that are all vying for my undivided attention. Now that programmers have revised and restricted their adult postings and ads, we don't have to worry about stumbling over any unwanted, assaulting photographs or anything else freaky, so we thought. Do you remember that feeling of longing for change and a fresh variety of experiences that I mentioned in the opening paragraph? We focus our eyes on the prize and keep trekking to the land of "Jobs" & "Gigs."
Some days I wonder if I could be a successful Hand Model. They definitely have postings for that but when I click the link, they are looking for someone young and female, I fall into neither of those filters. In the world of craigslist modeling, I could be an artists' muse, more like pose nude in a U.T. classroom full of who knows how many barley twenty-something year olds for $200. I'll pass. I hope I am never unfortunate enough to have a heap of bills due consecutively that are already 2 months late and they offer the same amount in compensation that would fix my dire situation. Maybe then my self-confidence could pedestal itself for 6 hours? What lengths am I willing to go to? What are you willing to do outside of your comfort zone? In the divine spectrum of Craigslist "Gigs" there are many variables, options and requests. There are also many scams and evil doers in all corners of the internet, so in all seriousness please don't send any personal information and always let a friend know where you are going and who you are meeting with before going on any of these wild adventures.
I had thought that the extraordinary could be limited to the previous exploration, however I believe I was mistaken. Down the rainbow glitter bridge into job postings, we have found the jobs that the simps would never imagine interviewing for, much less even acknowledge their very existence. How do they say, "out of sight, out of mind?" You can find your average "General Laborer Needed," "Sell Solar in your Neighborhood for Quick Cash," "Donate Sperm Today," and Doordash has really, really been pushing their "Deliver with Doordash" campaign! Some people are looking for package delivery drivers. If it's not through Amazon Flex, I can be almost certain that I will metamorphosis into the embodiment of Jason Statham and become the next highly paid, incredibly mysterious, American version of the Transporter… or in prison with a lengthy sentence.
The most striking careers that I almost, barely or maybe that (I even did apply for), were at the crematorium and the lice clinic. What do you even call someone who cremates deceased corpses? Does that job position have a working title? I just looked it up on my iPhone 11X Pro that I am still paying off, with the cracked screen protector, and apparently this still falls under the roll of a Mortician. How many Morticians do you know? I was actually considering interviewing for this bleak extension into the afterlife, although the total rewards are just as bland at $15 an hour for working in such a horror-esq environment. Lice Clinic? What person at fully functioning capacity would even dream of starting a business so grotesque? Someone who is a genius that is… literally doing the work that no one else wants to do and raking it in, like leaves in the fall, with offices all over the country. I am ashamed to admit that not only did I apply for the office manager position, I also called as well, in efforts to move my file up the pipeline. Base pay of $15 per hour, $30 per treatment plus tips!!! I am vacuum sealing my dreads into a leak proof beanie style contraption and then getting straight to work combing parasites from children's scalps… gag! Pause while I go barf. Still more exuberating than watching other people live there so called "best lives" on the socials.
I hope that you have thoroughly enjoyed our laissez-faire hike through the treacherous world of Craigslist. If you feel inspired to see what you can find in these separate realities so close to home, please be my guest. However, take heed and listen to my warnings well. If it talks like a robot and it walks like a robot, it is probably an outsourced, overseas credit fraud and identity theft operation.
Your Friend,
Arron
success
About the author
Recording Artist - Author - Entrepreneur - Entertainment Personality - Pisces ♓️
26yr - currently in Austin, TX.
Reader insights
Be the first to share your insights about this piece.
Add your insights